When you decide to purchase new furniture for your home, you should visit your local Big Lots. The company has changed significantly over the years, but its business practices remain. It offers affordable products, including food, toys, furniture, and more.
Besides offering affordable products, the company also offers excellent career opportunities. If you need a job, you shouldn't hesitate to submit your application.
Before doing so, you'll want to learn more about the company's pre-employment checks. Does it a drug test? Will it conduct a background check? More about this will be provided below.
More About Big Lots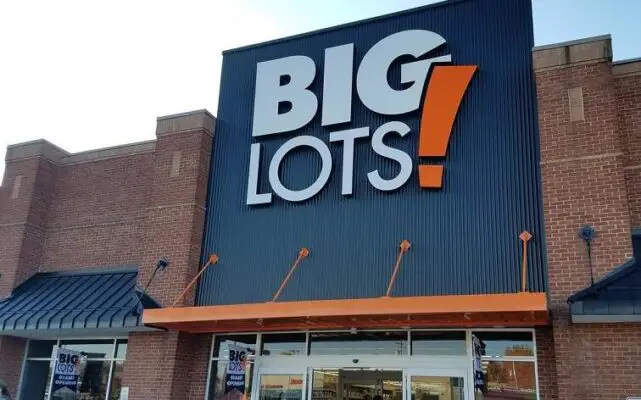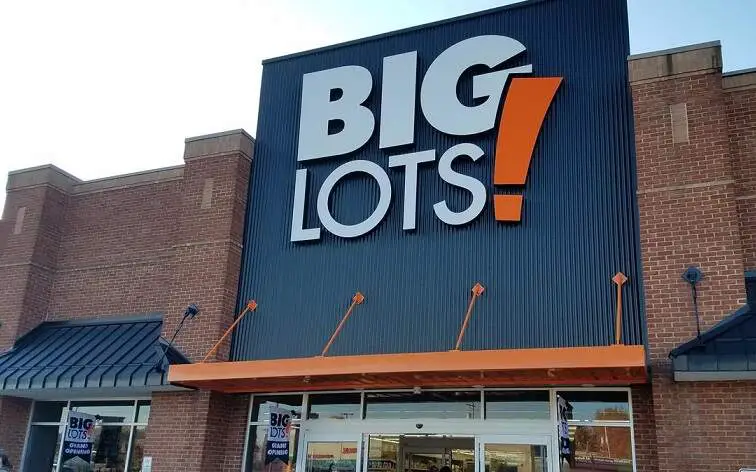 First, you should learn more about the American retail company. Big Lots Inc. operates a chain of retail stores across the United States. The store's history dates to 1967 when Sol Shenk formed Consolidated Stores Corporation in Ohio.
In 1982, it opened its first closeout store which was called Odd Lots. The store was in Columbus, Ohio. Before long, it was purchased by Revco. Today, Big Lots is one of America's biggest retail chains with more than 1,400 stores across the nation. It is estimated that the company brought in $5.19 billion in revenue in 2016.
Furthermore, it employs just under 23,000 workers. With more than 1,400 stores nationwide, there is a good chance that you reside near a Big Lots store. If so, you should try getting a job with this company.
Big Lots Jobs
Big Lots is constantly expanding so it regularly hires new workers. If you're looking for a job, be sure to check out the company's job openings. Although there could be more, the company regularly hires district managers, stockers, freight processing leads, and more.
Younger Americans can get a job as a store associate or stocker for Big Lots. It tends to hire people 16 years and older. You can find available jobs by visiting the company's official website.
Once you've done that, you can search for job openings in your area or anywhere in the country.
Recommended: Does Big Lots Drug Test?
Big Lots Employee Benefits
Before getting a job with Big Lots, it is a good idea to learn more about the company's employee benefits. What are you going to get for your efforts? Ultimately, the company offers several unique benefits, including tuition reimbursement and dental insurance.
Furthermore, you'll have access to the employee stock purchase plan. Health benefits, wellness benefits, and paid time off are other benefits provided by Big Lots. Working at Big Lots will come with decent pay and good benefits.
Does Big Lots Background Check in 2023?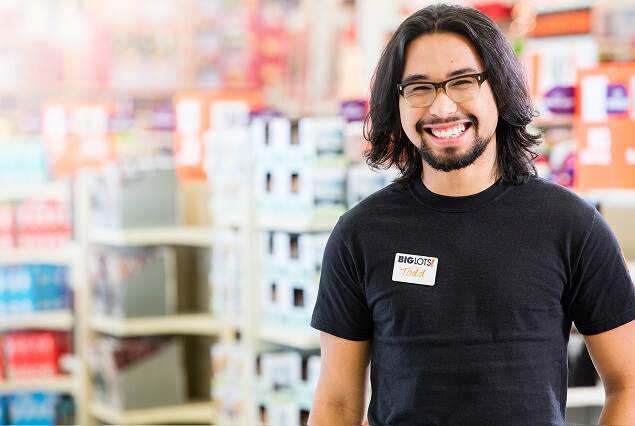 It is vital to understand that Big Lots does background checks. However, you're not going to be background checked until the company has made a job offer. Once you've been offered a job, you'll have to submit to a background check.
Big Lots conducts full background checks on all its new workers. As a result, the company is going to check your employment history, educational history, and criminal history. Even if you've been convicted of a felony crime or misdemeanor, there is a chance that you'll get hired by Big Lots.
Therefore, you shouldn't let this hold you back.
How Long Does The Background Check Take?
The background check process is not going to be quick. It won't happen overnight. Instead, you'll need to be patient. Once you've been asked to get your background checked, you'll give authorization. Then, Big Lots is going to submit your information to another company that performs the background check.
In most cases, it is going to take two to three days before Big Lots receives your background check. Then, it may take another day to hear back from the company. However, it could take a bit longer.
If companies are hiring a lot of workers, the reporting agencies are going to be very busy. Therefore, it could take a day or two longer. In general, you should hear something from Big Lots within a week or so.
Why Does Big Lots Background Check?
Big Lots is going to conduct background checks. It does so for a handful of reasons. For instance, the company has decided to background check workers to ensure it is getting the best. It uses background checks to eliminate potential troublemakers.
If the company finds out that you've been arrested and convicted of violent crimes, you're going to be removed from its list. Plus, it doesn't want to hire anyone who has been convicted of theft. It needs trustworthy workers who aren't going to take merchandise home with them.
Finally, Big Lots uses the background check to confirm the information you've provided. If the company finds that anything you submitted was inaccurate, it may believe you were lying about something. Do your best, to tell the truth on the application to minimize the risk of problems.
Will Big Lots Hire You?
You may believe that Big Lots is not going to hire you because you have a felony conviction on your record. Ultimately, this may or may not be the case. The company doesn't follow a cookie-cutter protocol. Instead, it will determine whether you're going to be hired based on several factors.
First and foremost, it is going to depend on the company's human resources representative. It'll also depend on your history and the current demand for workers.
Summary
You might get a job with Big Lots regardless of your criminal history. It is wise to submit your application. What could go wrong? Very little. Even if you have been convicted of misdemeanor and felony crimes, you might be able to get the job. Don't let that hold you back.
FAQs
What Kind Of Background Check Do Big Lots Do?
Big Lots performs a thorough background check. The company recently teamed up with Backgroundchecks.com to ensure it receives rapid results.
How Long Does It Take For Big Lots Background Check To Come Back?
Remember that the background check process is going to take a few days. You can't rush the process. In general, it takes Big Lots two to three days to obtain the background check information. You should hear something from the company in four or five days.
What Would Cause Me To Fail A Background Check?
Numerous things could stop you from getting the job with Big Lots. For instance, there is a chance that you didn't tell the truth in your application. If you're caught lying about your education, criminal history, or employment history, you'll lose the job opportunity. Certain convictions could lead to problems as well.
What Can Hold Up A Background Check?
In some cases, it'll take a bit longer to get your background check. The biggest problem is incomplete or inaccurate job applications. If you didn't provide enough information, it'll take longer.
See Also: Does US Bank Background Check New Hires?