Can a felon lose parental rights? It is never a good thing for anyone to become a felon, but it could even be more difficult for a felon to become a parent. One thing that most felons are concerned about is if they will lose their parental role because of their felony conviction. All these questions will be handled in this article as you read on.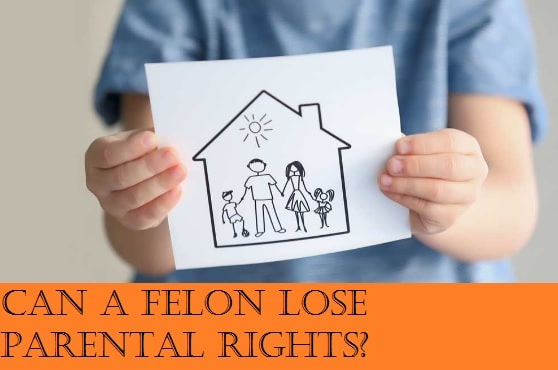 Once a felon is convicted of a crime, he always thinks and gets bordered about his rights as a parent. However, unless the crime you are convicted of is a serious offense – such as murder or manslaughter, you are not supposed to lose your child rights. On the contrary, if you have been convicted of manslaughter or murder, the state is in order to file a petition to end your rights based on those convictions alone.
Read also: 7 Rights That Convicted Felons Lose
Although you may not necessarily be deprived of your rights if you're sentenced to prison or a residential treatment program, the federal law announces that if your child is under foster care for fifteen out of twenty-two months, the agency is allowed to put down a petition to the court for termination of your parental right.
What foster care means
The only period that matters when a child is under foster care is when he/she spends the time in a state agency. If you put in an effort to place your child or children under the care of a responsible adult, that period is never defined as a foster care period.
As soon as you come out of prison or jail, there is no need to go to court to get custody of your children or child. The only time you have to make pleas to a court is when the adult you place your children's care refuses to give them back to you.
In most cases, the Department of Correctional Service offers a "temporary acknowledgment of custody" that you can make use of. To facilitate the placement of your child under an adult, here is the process. First, you must describe the kind of arrangement you are putting in place. Both you (the parent) and the person taking care of your child must come to terms with the agreement on the ground by signing documents using a notary.
If you are able to sign a discretionary placement agreement, then you are not in for foster care. This kind of agreement is a placement contract arrangement that gives custody of your children or child to the Social Service Department or the offices of child welfare.
See also: Child Protective Services Background Check
Get in touch with an attorney to review your parental rights
Therefore, if for any reason you are incarcerated, you need to always keep in touch with your child and the agency responsible for him to make sure a permanent plan is made. There are several matchmaking services you can use such as LegalMatch. They will allow you to select the best lawyer to handle your case for free.
Another thing you need to check for is your monetary duty for your child and also your visiting right during your sentence. In case you are serving in prison and the service time is more than 1 year and your child is handed over to foster care agencies, legally, you should visit an attorney as soon as possible to find out the required measures to take so as to preserve your parental rights.
Start by making it possible for you to always be in touch with your children or child and keep proper documentation that shows each of the contacts or attempted contacts you have made with your kid and his caseworkers.
Always keep in touch with your child to make sure your parent right is intact
Just bear in mind, there is no way you will lose your child's rights just because you are incarcerated. However, you must also remember that if you don't keep in touch with your child for 6 months consecutively, you can lose your parent right base on the grounds of neglect.
Maintaining your parent right when an order of protection is given
In some instances, parents who have custody of their children may have an order of protection against the incarcerated party. If you were served an order of protection, you need to request from a defense attorney to alter the order to a limited order of protection or make the order subject to change by the judicial system. In a case where the order is subject to changes in the family court, you can walk into the court alone and apply for visitation.
If your kid is under foster care, you can still visit your child, not minding if you are incarcerated or not. As a felon, you have all the right to know why your children are placed under certain foster care and to identify a family member or friend who can stand as a familial face for your children while you're in jail or prison.
Furthermore, you have the right to judge representation in family court and to know the name of the caseworker of your children. It's also important to keep in touch with her or him.
As a felon, you have the right to take part in planning the future of your children and to provide any resources on a permanent basis. You are also in the right position to get any help in taking the steps needed to reunite with your children.
When you can act or adopt in a foster capacity
As a felon who has been convicted, you may wonder if you can be allowed to be a foster or adoptive parent if there is a federal conviction on your record. In some case, you would be denied the privilege if you have been convicted of any of the crimes below:
Spousal abuse
Child abuse or neglect
A felony physical assault or drug charge within the past 5 years
Crime against kids, such as child p0rn.
Crimes relating to homicide, sexual assault, and rape.
Read more: Can a Felon Adopt A Child?
source(s)
https://www.livestrong.com/article/155810-felony-conviction-child-custody-rights/