One thing that bugs most felons after getting out of prison is whether or not there is still a life waiting for them. Will employers actually still care to hire someone with a history of crimes and felony. That is a very valid concern and question. If you are wondering, then the answer is yes. There is a life out here for you and we will help you start it up. There are actually even a lot of resources out there.
More often than not, you might need to learn of a completely new trade in order to jumpstart a new career. This is important. You cannot simply jump from one career to another without first building your own skillset for the new career.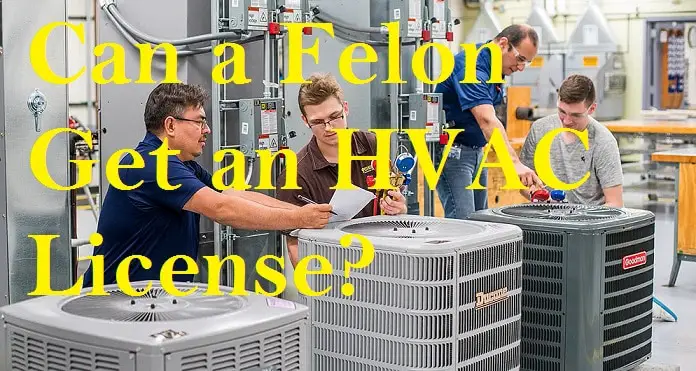 There are also times when your present skill set can give you leverage for the new one. For example, those who have prior experience with electrical or plumbing, then working in heating and air conditioning is a good opportunity to consider. Perhaps, you may even already have all that it takes to have an HVAC license.
In this article, we will be talking about the qualifications and the reasons as to how you can or can not get an HVAC license.
What is an HVAC technician?
 First things first, we will have to define what an HVAC technician is. Basically, an HVAC technician is responsible for the maintenance of all kinds of stuff related to the heating and cooling industry. We are talking about the machines and systems part. After all, the role is a technician.
Those who want to be part of this industry are more likely to tackle different roles. They can even work with:
Heating systems
Ventilation systems
Cooling systems
Refrigeration systems
That said, an HVAC is responsible for a lot of things. They have to do a good job while following all of these duties and responsibilities:
To install, clean, and maintain all kinds of HVAC systems
To install the HVAC systems' electrical components and wiring
To inspect and test these said systems
To replace parts that are damaged or no longer working
If you are wondering, HVAC technicians are not just stationed in one place. In fact, they are spread out in different settings and set up. Here are some of the places where an HVAC technician could be working.
At home
At school
At stores
At hospitals
At office buildings
And just like any profession out there, being an HVAC technician requires a fine of qualities. As an HVAC technician, you are supposed to be…
Customer-oriented
Have a keen eye for details
Amazing communication and social skills
Satisfactory, if not amazing, math skills
Mechanical skills
Good physical strength and a lot of stamina
Can think of a solution to most problems
I'm interested, what else do I need?
If you are already convinced about wanting to give the HVAC industry a try, then that is absolutely great. However, there are still a few other things you know regarding an HVAC position.
A lot of employers out there who are looking to hire highly expect their applicants to have post-secondary education or have somewhat undergone an internship. If you fit in either of the two, then that is great and nothing much to worry about. However, it is also important to take note that most states require a technician to hold a license and not just some sort of certification. 
If you are thinking about whether or not technicians need to have formal education, then the answer to that is a lot of HVAC technicians have studied from various technical and trade schools. Others went to community colleges. These kinds of programs are typically offered for six months and can even last up to two years. It really depends on where you plan on enrolling.
Finishing that program is not the end of it though. Those who finished the program would often apply for an apprenticeship or internship. This process can last for another three to five years. However, this period of time is highly practical and a great learning opportunity. During this, you would be able to hone your safety practices, blueprint reading, and, of course, the way of using the tools appropriately and correctly. After all, these are the most basic skills an HVAC technician should possess.
The U.S. EPA or the Environmental Protection Agency requires everybody who buys, handles, or works with refrigerants to have a certification in refrigerant handling. In addition to that, it goes without saying that those who practice are bound by the law to exercise the correct conservation, recovery, as well as recycling of refrigerant.
If you have a license, that is a simple proof that you have completed an accredited program from a trade school or community college that has been accredited by the government. It is also a basic indication of having the most basic knowledge when it comes to the type of work that you do.
On the other hand, certification is something that gives you an edge after getting your license. This is indicative of successfully acquiring specialized knowledge and skills regarding one particular task. One such certificate is called the HVAC Excellence Certificate. A technician can get this by having two years of job experience and passing an exam that aims to test your knowledge regarding the profession.
Another certification is offered through the North American Technician Excellence Certification. This is actually nationally recognized and is indicative of having special knowledge and skills in handling gas furnaces, air conditioning, and air distribution systems.
What is the difference between licensure and certification?
 Okay, we have been talking about licenses and certifications, but what exactly is the difference between these two? We will answer that.
A license is something that the state will issue for competent individuals in order to allow them to legally practice their professions. This is the basic requirement prior to calling yourself a licensed professional. The kind of licenses a state issue varies from state to state. Some states have a single license system, while others have a level system. Obviously, they have their own differences and it is important to study them as well.
In a way, licensing is actually a kind of mandatory certification. States use the licensure system in order to define the profession's scope of practice. Let us say heating and air conditioning. This also limits the number of people who can legally perform these tasks and get paid by doing so. This is the greatest benefit a licensed professional gets.
On the other hand, certification is by no means obligatory. It is completely optional and up to each individual to decide whether or not he will get it. However, there might still be some states who require certain certifications prior to allowing you to practice. These certifications are commonly provided and offered by private entities. The aim is to ensure and maintain public protection at all times. After all, the primary purpose of certifications is to further narrow down professionals who have successfully met all requirements and credentials to perform complicated and specific tasks. Of course, it also symbolizes credibility and competency.
Interesting, but how much can I earn from being an HVAC technician?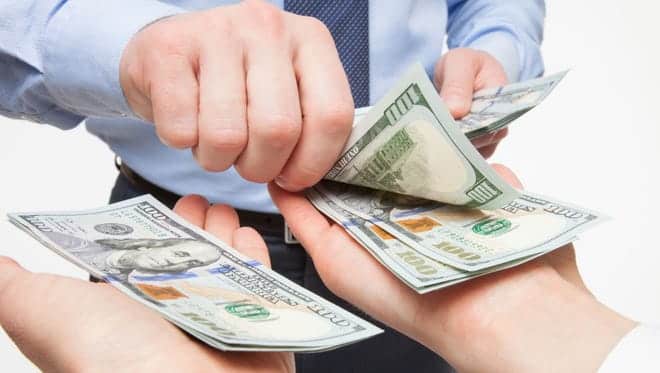 Statistics show that there are around 330,000 HVAC mechanics/installers back in 2016. That is a lot, but do take note that these people are spread out in all of America. According to statistics again back in 2017, the average annual income for an HVAC technician was around 47,000. That would mean that there are still chances that your first payment is somewhere +/- 23,500 of that amount. So, do not rely on that value that much. It still varies, but it does give you an idea.
Just like other professions, your skill level and experience will highly impact your salary. There is also the factor of your logistics. Of course, not all salaries across the country are the same. Based on figures, those who live in the Northeast, Northwest, and the South have the highest annual salaries. If you are located in one of these places, then lucky for you. You have struck the jackpot.
In addition to all these, it is also important to take note that the profession is expected to grow around fifteen percent between 2016 and 2026. If you are asking whether or not that is a good thing, well we just want to note that that is faster than average. There will be a lot of new competition. On the other hand, due to climate change, the demand for HVAC technicians also increases.
Will my past affect my application?
 If a convicted felon wants to apply and get an HVAC license, it is required that he must be freed for at least five years. In addition to that, some of your previous crimes may also lead to you being rejected from getting an HVAC license. We are talking about crimes like fraud and other deceptive trade practices, sexual assaults and other sexual conduct offenses towards children, theft or burglary, and crimes that assault people like homicide and kidnapping.
In addition to that other factors will also be considered when assessing the gravity of your crimes. These factors are heavily weighed prior to deciding. Of course, these factors could also result in your licensure application being denied. These factors include:
The nature and gravity of your crime
The relationship of the crime to the purposes of getting a license or certification
Whether or not getting a certification will present another opportunity for criminal activity
The crime's relativity to performance ability, capacity, and fitness
Relationship of a crime to the ability, capacity, or fitness to perform the duties
In addition to these factors, other information regarding you as a person will also be weighed. These are all in contrast to your ability to perform the duties and responsibilities if you are to become an HVAC technician. Here is that other information:
How old were you when you committed the crime
How long has it been since you've last committed a crime
What was your profession before and after the crime
Do you have any proof of being rehabilitated
Do you have any other evidence to support your fitness status (I.e. letters of recommendations from prosecutors, law enforcement, correctional officers, and other people who have credible knowledge about these.)
In order to be successful in your HVAC license application. It is of utmost importance not to hide your historical background. Felons are already battling the stigma of being dishonest and untrustworthy individuals. Do not give them a reason to believe that.
In addition to that, there are also some re-entry programs like drug treatments and other educational opportunities for felons. Grab these and get your felony expunged. If you can do this, then you can truly start over again in a clean slate.
I'm lost. What should I do?
 It could be quite difficult but it is worthwhile for a felon to apply for an HVAC license. In addition to that, getting your history expunged will more likely increase your chances of getting that dreamed license. Of course, documenting your experiences and other training will also increase your chances so do not forget to do that.
Just like what other aspiring applicants do, you should also conjure a good quality resume. Remember, the first impression lasts. Most employers will see your resume first before your person. So it would be worthwhile to make a good one.
We would also like to remind you that the greatest weapon that you have at your disposal is already at your side. We are talking about the support of the people around you. Be it family, friends, or even co-workers. You are not your crime and you should never be defined by such.
We would appreciate hearing your thoughts regarding this article.