Best Jobs for Felons – Is it possible to get a job as an ex-offender? There are millions of people around the world who have been convicted of committing a felony. Once you are labeled a "felon", it can be extremely difficult to live a normal life after prison.
Convicted felons can spend their entire life or only a few years behind bars. The sentence really depends on the severity of the crime.
While some ex-prisoners are optimistic about their future, they learn very quickly that life is going to be difficult from here on out. Thankfully, there are companies that are willing to offer ex-offenders with a felony conviction a second chance. A list of these job opportunities that are classified as "felon-friendly jobs" can be found below.
Assist a Felon in Finding a Felony Friendly Jobs
There might be a chance that you have a relative or friend who has done some time. One of the most important things to figure out for someone who has gotten out of jail is finding a job to help stabilize their life. But that can be a challenge for a convicted felon.
Thankfully, there are a few ways through which you can help them. Besides the encouragement and emotional support, you can help them acquire some basis in specific fields of employment.
What we're going to discuss:
Being a guide to a felon looking for work
Helping them evaluate their abilities
Discounting unobtainable careers
Utilizing your experience in setting up a plan
Assist in constructing their Resume
Being a guide to a felon looking for work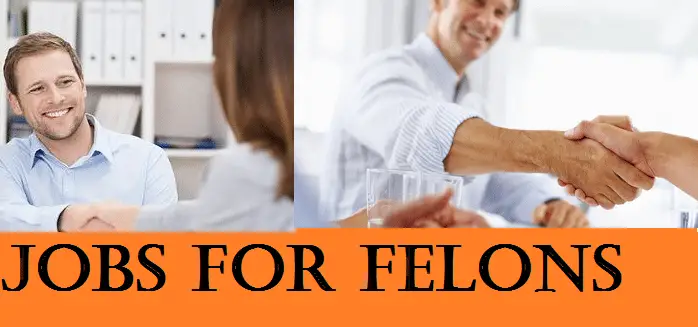 To do a proper job in mentoring a felon, it's advised that you do enough research about the nature of such a unique situation in the job market. That way you can understand just how many challenges a felon faces in obtaining this goal.
You can use a variety of websites on the internet that can assist you in finding a suitable area of expertise for a felon depending on the set of skills they possess.
But you should always know that the most common domains for working convicts are the following: Customer service, manufacturing, automotive repair, construction, warehousing, retail operations, and food service.
But make sure they always remember that having a job boosts your chances of getting another job. So if a felon asks your help, tell them to be less picky and jump on the first chance they get for employment. From there on out, they can start a plan to slowly get where they really wanted to be. All it takes is patience.
Helping them Evaluate their Abilities
Make sure that the person you're assisting is making a list of all the skills they know they possess as they look for offers.
Organizing their behavior and understanding their capabilities can help them out greatly in job interviews. And never forget to always talk in a supportive manner; it can go a long way.
Showing an initiative and will to act and be productive in a specific job, makes an employer understand just how much you're willing to go to benefit their business, and that can sometimes outweigh the superior skills that other candidates can bring to the table. So make sure they remember how an employer picks the employees.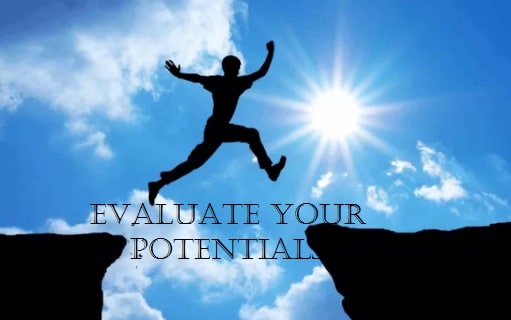 Also, remind them that showing a desire to work for an employer can help outshine someone who is just there because they are good at what they do. They should never forget that the former usually remain in employment longer than the latter.
We advise that you go through the following list of abilities and traits with the felon to know exactly where their capabilities fall in the ocean of required skills
Punctuality
A good worker independently
A good worker collaboratively
Having no issues with staying after hours
Giving excellent and precise results
Worthy of trust
Productive
Polite
Honest
Hard-working
Versed in using tools
Good at communicating with others
Flexible in work
Fast at doing the job
Ability to use computer programs
Skill in services ( similarly to preparing food or cleaning)
Expertise in management of time and finances
Creativity
Discounting unobtainable careers
It's going to spare both of you a lot of precious time if you just sit down and scratch off all the unobtainable jobs off the list. Because simply put, not all fields are fit for hiring convicted felons, unfortunately. This can include:
Working in banks when the committed crime is related to stealing
Working in law enforcement and security for offenses related to possessing a gun
Working in places that sell alcohol for felons connected to alcohol-related crimes
So if you know a felon, make sure that they jump right away on job opportunities that are actually available for individuals in their unique situation. No need to waste time barking at the wrong tree.
Utilizing your experience in setting up a plan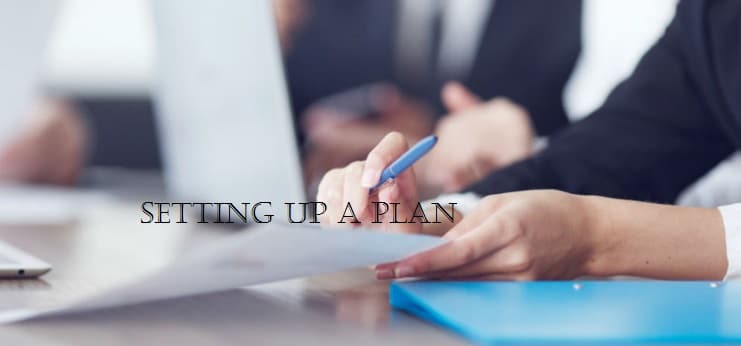 Your purpose before anything is delivering emotional and mental support to your friend or loved one. Entering the job market and be a stressful and challenging task and they need help from their entourage if they're going to make it. Getting out of jail and back to society can be a daunting experience. But you can help in reintegrating. Exploit your role as a guide to set up a plan that's going to help in both finding employment and rejoining the ranks of ordinary citizens
Assist in constructing their Resume
One of the numerous challenges that an ex-felon faces in landing a job is creating a resume. What makes this so tricky is the lack of experience for a person who's spent a recent period of time incarcerated. And that can very well be apparent through a poorly written resume.
So we advise checking out MyPerfectResume.com for guys struggling to represent their potential properly. This website is free to use in setting up beautifully constructed resumes from a variety of pre-existing templates. The site is quite easy to use, and it walks you through every step you take until you finally obtain a resume, written specifically to describe yourself.
As simple as this gesture might be, allowing your relative or friend to explore its features can really help a once-convicted man to find the passion and the drive to peruse a career, and a new life.
Exploring Job Opportunities For Felons 2023

#1. Wind Turbine Technician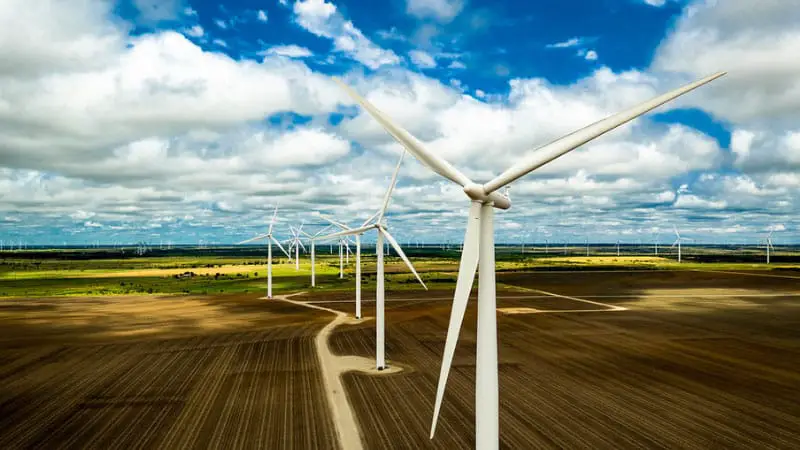 You just spent some of your most difficult years behind bars, with some of the evilest inmates. So, you can probably bolster a low level of fear. If you have the guts and do not fear heights, you may want to consider becoming a wind turbine technician.
With so many people suffering from acrophobia, fear of heights, energy companies are willing to hire job candidates with a prior felony conviction.
Most energy companies offer their employees a decent wage and great benefits, such as health insurance and paid time off. You do not need any prior experience, but you must have an associate's degree and be willing to scale up a windmill to conduct routine maintenance and repairs.
The average entry-level hourly wage for a wind turbine technician is $17.78. The hourly wage will top out at about $26, but if your employer believes you are an asset to their company, you may be offered more.
#2. Mobile App Developer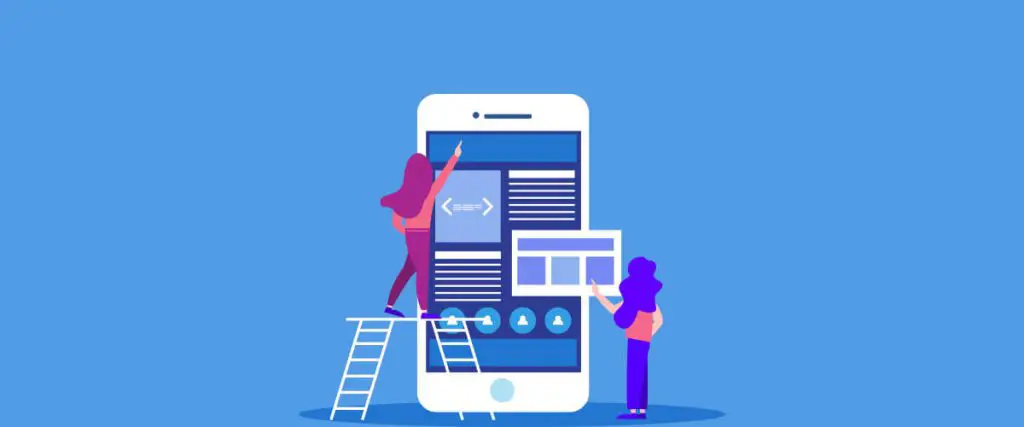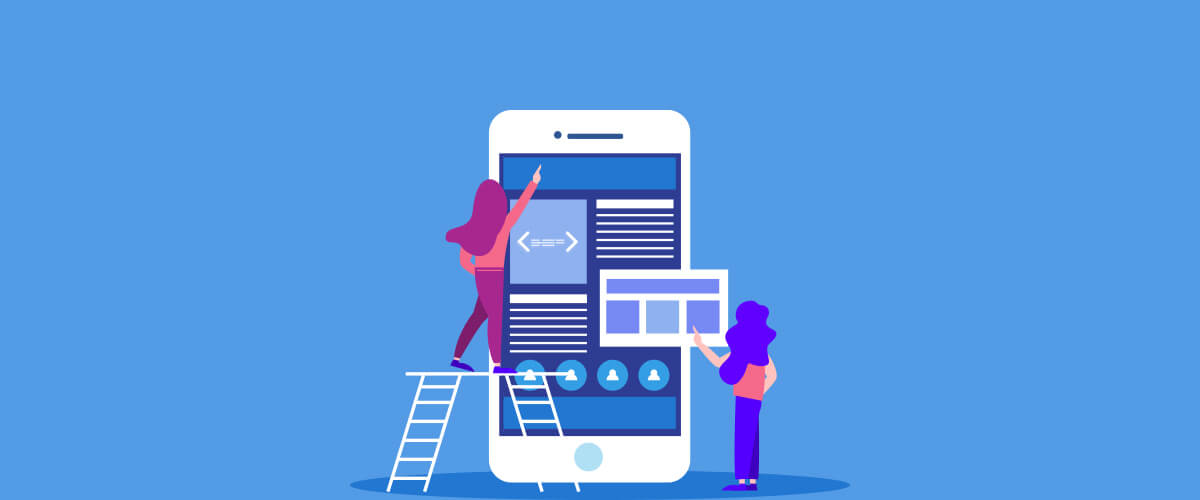 According to CNN Money, being a mobile app developer is the "best job" in the United States. Now, you will need to obtain an associate's or bachelor's degree to qualify for a mobile app developer job. Some technology companies that offer mobile app development services will hire qualified job candidates with felony convictions.
Mobile apps are only growing in popularity, so they are going nowhere anytime soon. So, if you have what it takes to make American consumers entertained, you should consider becoming a mobile app developer.
Some of the top technology companies are paying their entry-level app developers about $28 an hour, with plenty of opportunities to grow. The wage tops out at about $50 an hour, but again if your employer believes you are an asset to the company, there will be no end to the possibilities.
#3. Computer Support Specialists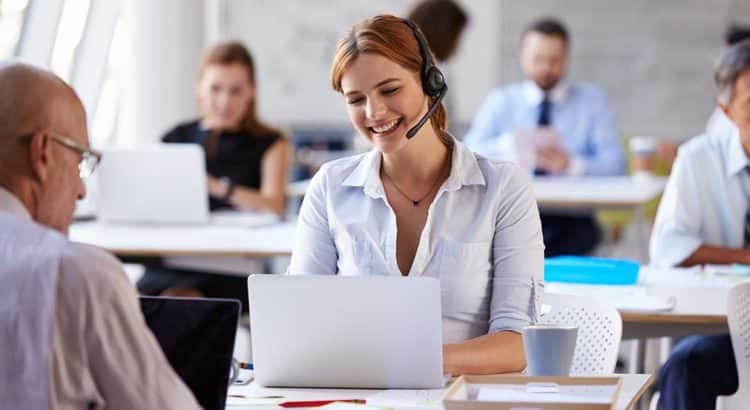 Ex-offenders who have experience with computers and information technology typically do not have any problems getting a job, with a few exceptions. Job candidates with a history of violence, cybercrimes, fraud, or theft are automatically disqualified.
If you have an associate's degree, have some experience with computers and meet those criteria, you may find yourself employed with one of the top technology firms in the United States.
Entry-level computer support specialists earn around $17.78 an hour and an average hourly wage of $26.13.
#4. Marketing Specialist
Marketing specialists in the United States are required to hold a bachelor's degree and have some experience in marketing. All companies are now taking advantage of Internet marketing, as most consumers have turned to online shopping as a primary source of obtaining goods and services.
As a marketing specialist, you will be required to help your employer manage their promotions, build effective strategies to attract new and retaining customers, and design advertisements.
Entry-level marketing specialists earn an hourly wage of approximately $16 and an average hourly wage of $33.95. So, if you are willing to go back to school and earn a bachelor's degree, your job opportunities in this field will be endless.
#5. Mechanical Engineering Tech
The job duties of a mechanical engineer technician include everything from helping a mechanical engineer design a mechanical device to recording and analyzing data. While the job responsibilities of technicians revolve around mechanical engineer, this is a great career opportunity. Plus, it will provide you with the much-needed experience to further your career in the future.
Entry-level mechanical engineer technicians earn about $16 an hour and an average hourly wage of $33.95. To qualify for this position, you will need to hold an associate's degree and have some experience with mechanical machinery and equipment.
#6. Oil Derrick Operator
Oil companies throughout the United States are constantly looking for job candidates who are willing to get dirty. While these companies are facing a lot of competition from clean energy companies, gas and oil are still in high demand.
If you have a high school diploma and consider yourself a hard worker, you should consider becoming a gas or oil derrick, operator. Entry-level positions typically start out at $16.24 an hour. The average hourly wage is $24.59.
For ex-offenders without a high school diploma, most oil companies will accept a vocational certificate.
#7. Plumbing
Every building in the United States has plumbing. So, you can guarantee that plumbers are in high demand. Becoming a plumber won't require much. You just need a vocational certificate. You can also find paid apprenticeship problems.
Depending on your location and your crime, you might not be able to get a job as a residential plumber. Nevertheless, you can work in new construction. With additional experience, you could make as much as $26 an hour as a plumber.
#8. Writing
If you want to make a lot of money, you should definitely think about becoming a writer. There are all types of ways to make money as a writer. Heck, you could even turn your story into a novel. Alternatively, you can think about writing online content.
Or, you can write articles for newspapers and magazines. The possibilities are endless. You might need to obtain a bachelor's degree, but that usually is not necessary.
As a writer, you could easily become self-employed. In the beginning, you'll probably make around $14 an hour. That could increase to $34 an hour with more experience.
#9. Become A Trainer Of Dogs
Did you know that most inmates and prisoners are getting to work with dogs on a daily basis now? That's right some prisons are even offering programs that allow inmates to work with and train dogs.
If this is something that you have already experienced then you might have a leg up once you get rehabilitated. Not only are working with dogs great for the psyche, but they are reliable and worthy companions.
And, this is not to even mention that you can make a noble career out of training these canines. In fact, with a vocational certification, you can start out making $8.72 and eventually work your way up to $10.85 an hour.
Owners want their pets to behave, act on command, and perform tricks. There is simply no better person to teach a dog to do just that than someone that has had experience with these animals in the past.
#10. Learn To Cut Hair
Most people don't think of men as becoming barbers. In fact, this is usually a world that is dominated by women, but more and more men are delving into the career, as it can be incredibly rewarding and they accept felons. Everyone has to shave, style there, and get hair cut from time to time, so this is a service that is never going to go out of style.
While this career choice does require a vocational certification or an associate's degree, you can start out at making $8.76 and eventually work your way up to $14.38. If you really want to step up your game, you could even offer a mobile service where you visit your clients at their homes or workplace. This is something that anyone would be willing to pay good money for.
#11. Get Into The Culinary Industry
Everyone has to eat and there is nothing better than a delicious, scrumptious meal when you are starving. It really doesn't matter who cooks it and that is why the culinary industry has been home to so many felons in the past. Most restaurants don't even go as far as to perform background, which is something that any felon would be happy about.
With a little bit of dedication and time under your belt, you might be able to prove to your employer that you are a worthy and reliable individual that can be depended upon.
Depending on the state that you are in, you can expect to start out make anywhere from $8.43 an hour to $8.73 an hour.
You will be able to max at somewhere from $11.12 an hour to $12.68 an hour. However, you will need a high school diploma or a vocational certificate.
In addition to this, once you get your game down, there is a good chance that you could move into an institutional cafeteria setting, which would be a much easier and more laid-back working environment than fast food. Of course, these types of jobs might come along with stricter requirements and background checks.
#12. Clerk/ Stocker
Large warehouses, big box stores, and distribution centers often times have a lot of merchandise coming in and out of the center at all times.
Someone has to be able to load and unload all of this stuff into trucks or stock it on the shelves in the proper order.
This job will require a lot of physical labor and heavy lifting, but at the end of the day, it could be truly rewarding for any felon looking for a new start.
There will be a time when you have to come in early and work way past your scheduled hours, but this will just be more money in your pocket. Some places might require a high school diploma, while others might only just need you to show up.
If you can prove that you have a good work record and have the right people to give you the references you need, you can expect to start out making $8.74 and work your way up to $12.82. Just keep in mind that sometimes theft, violence, and drug offenses can knock you out of a job like this.
#13. Getting Into Manual/General Labor
Just about every company needs some kind of general labor individual to move heavy boxes and perform odd jobs. This could be anything from cleaning the toilets to cutting the grass.
Temp agencies can help place any felon into a field like this, and once you get established you will have built trust and an excellent work reference.
Some of these workplaces will require a high school diploma, while others may not. General laborers usually start out making $9.13 an hour and can make as much as $13.81 an hour once they are established and experienced in the industry.
#14. Become A Landscaper
Many inmates get to plant gardens and work with flowers. Not only is this an extremely relaxing environment, but it can be rewarding as well.
If this is something that you enjoyed during your time on the inside and you are not afraid to put in some physical labor, the landscaping field might just be right up your alley.
Each day could hold something new, as landscaping companies do everything from watering to grass cutting, along with fertilizing lawns, digging trenches for sprinklers, and moving bushes.
With a high school diploma or vocational certification and a good track record, most ex-cons can find a good rewarding career in the landscaping industry.
Starting landscapers make $9.21 an hour and can eventually earn as much as $13.73 an hour.
#15. Get A Delivery Job
Do you like being on the road and have a fairly clean driving record with your own vehicle and insurance? If so, any ex-con might be able to get a job as a driver as long as he doesn't have a DUI or theft on his record.
You will deliver merchandise or packages to office buildings or the client's homes. You might also be required to pick up products and other merchandise as well. While this job doesn't require any education, you will need a valid driver's license and a clean driving record.
There might even be some cases when you get to drive a company vehicle as well, which will save you tons of wear and tear on your vehicle. Individuals in this industry can expect to start out making $9.23 and eventually work up to $16.73 an hour.
#16. Tradesman Or Construction Helper
Do you like woodwork or enjoy working with your hands? Well, you don't actually have to become a licensed journeyman or a contractor to get into this type of work. In fact, tradesmen and contractors need helpers all the time to perform a variety of basic skills, as well as tote materials from place to place.
On any given day you might find yourself holding tools, cleaning equipment, loading and unloading the tools from the truck, or even assisting on some of the simple projects.
Whatever the situation is, with a little bit of time and reliance, you could potentially learn a career that will offer big opportunities. Individuals probably will be required to have a high school diploma, GED, or vocational certificate.
Depending on where you are located you can start out making $9.47 an hour to $10.27 an hour. You eventually might be able to work your way up to $14.52 an hour to $16.16 an hour.
#17. Over The Phone Customer Service Rep
Maybe you are looking for a cushier, laid-back type of job where you can work in an indoor office environment. If that's the case, and the customer service rep might be perfect for an ex-con with these desires, as it doesn't require any face-to-face interaction with clients.
Phone-based jobs like this come around quite often as well, due to the fact that there is such a high turnover rate in the industry. With a GED or high school diploma, you could start out making $10.01 an hour and work your way all the way up to $16.91 an hour.
#18. HVAC Tech
Everyone needs a heating and air conditioning unit at home. And, someone is going to have to install this equipment. This is where you could enter the picture. As an HVAC tech, you would be able to install ductwork and HVAC units. The demand for HVAC technicians is generally very high.
Becoming a licensed tech won't take as long as you might expect and the pay can be very good. You can get a vocational certificate or you can get involved in a paid apprenticeship. With patience, you can make as much as $23 an hour!
#19. Solar Energy Technician
Solar energy is growing rapidly in popularity. Solar energy companies are in desperate need of workers. The good news is that many are willing to hire felons. You won't need much besides a vocational certificate.
Installing solar panels correctly requires tons of experience and skills. If you can pull it off, you can make good money. On average, you'll be paid $13.45 when you first get hired. With many years of experience, you should make over $20 an hour.
#20. Graphic Designer
There are plenty of felons who gain tons of artistic abilities in prison. If you fit into this category, there is a good chance that you could get a job as a graphic designer.
These individuals are in high demand and they can work in many different industries. As a graphic design, you'll be able to design graphics, billboards, t-shirts, and all kinds of other things.
You might even be able to become a self-employed graphic design. So, you may be able to work from home. On average, you'll be able to make at least $13 when starting. Stick with it and you could make $25 an hour in the future. You'll just need an associate's or bachelor's degree.
List of Companies That Hire Felons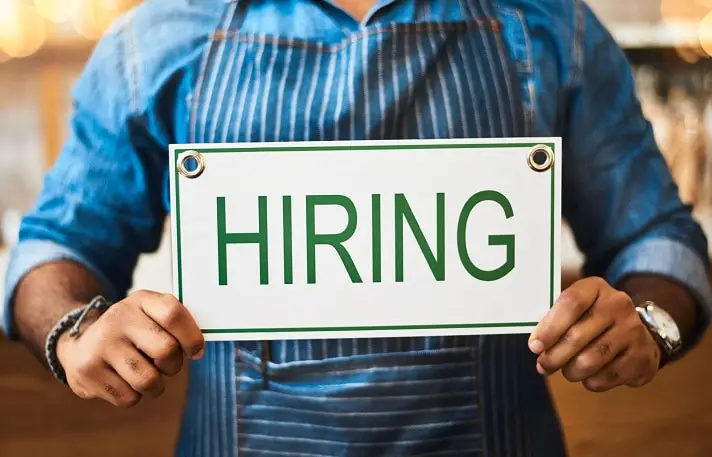 Before going on a job hunt, it is wise to familiarize yourself with the companies that are willing to hire felons. There are few companies that will go to great lengths to hire felons.
Nevertheless, there is plenty that is willing to do so. It is also important to remember that a company's policy could change from time to time.
A business that previously hired felons may no longer do so today. You should expect to look in the newspaper and find an ad seeking out felons. After all, this would look bad on the company.
Still, it is wise to look at the companies that have hired felons in the past. There is a good chance that they're still hiring felons today.
Just remember that you need to be cautious and always willing to accept failure. FedEx, UPS, and Walmart will all hire convicted felons sometimes. Jobs that hire felons.
Just remember that it depends on your specific situation. These companies will always make different decisions for each individual. Many companies follow a similar procedure. They'll research the applicant and make a decision on a case-by-case basis.
Ace Hardware, Best Western, Chili's, Comcast, Kohls, Olive Garden, and PetSmart may be willing to hire felons. Sprint, Xerox, McDonald's, and Dillard's may as well. Some companies are franchises.
Therefore, one store might hire felons but another one might not. You really need to check with the specific store in question to find the answer. Nevertheless, this is a good starting point. See the lists of Jobs for Felons near me below;
---
Automotive
The automotive industry is always on the lookout for job applicants with felons on their records. The job opportunities in this industry.
Even if you have little to no skills, you can still get hired on with a company in the automotive industry. You just need to be willing to apply yourself and open to learning different skills.
If you can do that, you could excel in this industry. Of course, you will need to start at the bottom of the ladder and gradually work your way. In the meantime, you can work on getting the felon expunged from your criminal record.
Some of the jobs available in the automotive industry offer on-site training for felons. If you are willing to learn new skills, you could score a good-paying job in this industry.
If necessary, you may need to go back to school to get certified. There are 12-month programs for varying certifications, including the Automotive Service Excellence (ASE), Engine Repair, Suspension & Steering, Electrical Systems, and Light Vehicle Diesel Engine.
The automotive industry is continuously hiring new job applicants. What these companies are looking for is dedicated workers that fit specific job criteria.
For example, auto shops only hire workers who are familiar with body repair. However, if you can prove to the owner you are good with your hands, open to learning new skills, and have initiative, you may get the job.
Not every company in this industry expects all the job candidates to possess mechanical skills. But, they do expect the job candidates to be open to the idea of learning various skills.
---
Personnel And Building Services
Companies all throughout the United States hire people from all walks of life, including felons. The personnel and building services industry has many job opportunities for felons who are willing to work hard. You may need to start at the bottom and work your way up over time. But, this is common for all workers, regardless of their criminal records.
Let's name a few jobs in this industry to give you an idea of your options. Maintenance, assistant manager, and custodian. All of these jobs generally offer decent pay. You may not get rich working one of these jobs but you can work your way up to a higher position with better pay. As long as you are willing to show your boss you are dedicated and open to learning new skills, anything is possible in the personnel and building services industry.
Most companies in this industry offer on-site training, which every new hire must take part in. The training will help you become familiar with several job duties. Once you are hired, your supervisor will decide on your job duties. For example, you may be required to perform basic maintenance in an apartment complex. Most workers in this industry are required to perform a broad range of jobs, such as piping, plumbing, air conditioning, carpeting, and basic construction. With that said, your new employer will not expect you to know how to perform all of these tasks right from the get-go.
You will be paired up with an experienced maintenance technician who will show you the ropes. Your training may only last for a few days or several weeks or months. It really depends on how fast you catch on to the new tasks.
---
Commercial Services
The commercial services industry has thousands of companies throughout the United States. Many of these companies are open to hiring felons who have left their past behind. The job availability in this industry includes, but not limited to, support specialist, sign installation, operations associate, custodian, sales, long-haul, supervisor, maintenance, and safety officers. There is no end to the job opportunities in the commercial services industry.
If you are motivated, you could score a good-paying job in this industry. And, the best part is you really do not need any special skills, with a few exceptions. Many companies in the commercial services industry offer on-site training to job candidates with little to no existing skills. The training will allow you to learn one or more skills, so you can perform your new job efficiently and safely.
If you have any skills whatsoever you should not face any problems getting a job in this industry. Felons with existing plumbing, concrete, or roofing skills are in high demand in the industry. Many prisons offer on-site training, hopefully, you have taken advantage of these opportunities to build your skills. If so, you will be one step ahead in the process.
Are you a good communicator? If so, you will make a great addition to the commercial services industry. Most workers in this industry work with the public on a daily basis. They must possess good communication skills to fit in. But, there are a few exceptions to this rule. So, do not count yourself out just because you do not possess these skills because there is a job for every felon in this industry.
---
Trade And Construction
Here is an industry that hires felons on the spot. What does this exactly mean? Well, it means that if you have any trade or construction skills, you could get offered a job during the interview process. The trade and construction industry is always hiring. So, getting a job in this industry, even if you are a felon, is a big possibility.
The downside to working in this industry is long workdays, which many workers do not mind. The long workdays will turn into a hefty paycheck at the end of the week. If you have experience in brick-laying, concrete, HVAC, refrigeration, drywall installation, or plumbing, this may the industry for you.
Companies in this industry are generally open to hiring felons. But, only those who show initiative in changing their life for the better. Felon job applicants must also be committed to building their skills. Approach this opportunity to build a new life without crime. If you can do that, you will be well on your way to earning a four- or five-figure salary.
---
Computer Software & Hardware
To help felons acclimate back to society easier, some prisons have begun offering computer classes. These classes teach the prisoners how to utilize JavaScript, HTML, Python, and CSS. The goal is to help inmates build their computer skills. So, upon release, they will be fully prepared to start working in the computer software and hardware industry.
Even if you did not get this educational opportunity, you may still be able to round a job in the computer software and hardware industry. Companies, such as Apple, Amazon, Alphabet Inc., Microsoft, and IBM, are open to hiring convicted felons. If you possess any computer skills whatsoever, you could get hired on with one of these tech giants.
The job availability for felons in the computer software and hardware industry mostly revolves around the assembly processes. New hires undergo extensive training to learn how to assemble computer software and hardware. You may be given a task to assemble desktop computers or software products. Whatever the case may be, these jobs pay decent wages. And, there is always the opportunity to advance to higher-paying roles within these companies.
---
Community Organizer
Are you committed to serving your community? If so, you should consider getting a job as a community organizer. Your job duties would involve working with community members to organize events, such as yard sales, parades, festivals, and trash pickup. Your job would be to go around the community, inviting the locals to attend these events. You may also be sent out into the community to ask for donations. Whatever the case may be, being a community organizer is a great opportunity to rebuild your reputation in the community.
Nonprofits, such as Goodwill, the Salvation Army, KARMs, and Red Cross, are open to hiring felons. Regardless of the circumstances behind your criminal record, companies, organizations, and nonprofits in this community will give you a second chance.
You will work alongside other community organizers to bring awareness to issues within the community. Low-income areas are always in need of dedicated community organizers. These communities need help with all kinds of social justice issues. Just being there can help improve your community. Do something you feel strongly about while getting paid a decent wage.
---
Manufacturing – Consumer Products
There are about 12 million people working in the manufacturing industry. The demand for good job candidates is extremely high in this industry. As a blue-collar worker, you will be given various job duties, such as product assembly, machine maintenance, building custodian, packaging, shipping, and operator. Some manufacturing companies require their employees to learn several jobs. So, when the numbers are low in one department, workers can be transferred to other departments. The more you are willing to learn, the more valuable you will become to your employer.
Working in the consumer products manufacturing industry not only offers good pay but also long-term job opportunities. Once you get hired on by a manufacturer, you will be required to undergo extensive training. This training will focus on a single task for a specific department. After you complete the training course, you will be sent to your assigned station, where you will perform the task you learned.
The manufacturing industry is always on the lookout for new job candidates. Even if you are a convicted felon, you can still get hired on with one of the companies in this industry. The jobs in this industry are sometimes long hours and back-breaking. If this is what it takes to change your life around, you should dedicate everything to this process.
---
Department Stores
Many department stores are eager to hire felons because they need all of the help they can get. If you can stock shelves and communicate with customers, you'll do great in this area. Simultaneously, you can climb the ladder and get promotions if you stick with it.
---
Financial Services
At the end of the day, financial services are not right for all felons. However, they offer good opportunities for many. If you've been convicted of theft or forgery, you may not be able to get a job with these companies.
---
Grocery Stores
Grocery stores offer good opportunities for felons. This can be an exciting job since you'll be able to work with and help the public. When you're not doing that, you'll help stock shelves and clean the store.
---
Healthcare Services
Healthcare facilities need to be clean. So, they're going to need maintenance representatives to help keep these facilities clean. This means that they're going to depend on people like you. Just remember that some felons will have a tough time getting a job in a facility like this. If you have a drug-related crime on your record or a sexual crime, you'll likely need to look elsewhere.
---
Hardware Stores – You've likely visited a hardware store at some point. If this is the case, you'll know that the workers there are extremely helpful. Wouldn't you like to work in this type of situation? If so, you should become an employee at a home center or hardware store. When you work in a home center, you'll help stock the shelves, manage the warehouse, and help customers.
---
Home Furniture Stores – Consumers want to add decorations and other items to their homes. With that being said, they'll visit home furniture stores regularly. So, you should think about acquiring a job at a home furniture store. When you work in this type of facility, you'll be able to work with the public and help others. You'll also bring home a good paycheck every week.
---
Hotels And Motels – Tourist areas need motels. Otherwise, tourists would be required to sleep in their automobiles. Hotel companies need help cleaning rooms and maintaining the buildings. Suffice to say, they need help from people like you. With that being said, you can guarantee that many hotel chains are going to hire felons. If you're willing to work with your hands and fix problems, you'll love working in a motel.
---
Industrial Manufacturing – Companies need to make sure that their customers are happy. So, they go above and beyond to ensure that their products are inspected and packaged properly. Then, they want to make sure that they're delivered as quickly as possible. Industrial manufacturing is a bit different since you're going to be working with riskier products and chemicals. Since many refuse to work in this industry, it'll be a good match for you.
---
Metal And Minerals – Some companies mine and extract metal and precious minerals. Once these materials have been extracted, they'll be taken to a facility so they can be turned into usable materials. Extracting metals and minerals can be tough. Nevertheless, the pay is exceptional and you should know that these companies are eager to hire felons.
---
Oil Services – Oil and gas are very important to the economy. Without gas, the world would come to a standstill. With that being said, employees are always in high demand in this industry. If you like a challenge, you'll enjoy working in the oil and gas industry. Your pay will be very good but you'll have to work hard and get dirty. Most oil and gas companies are not worried about your history so you should be able to land a job without a lot of trouble.
---
Residential Services – Homeowners may own homes but many do not know to fix the problems around their properties. Others don't like getting their hands dirty. With that being said, they're going to hire others to fix the problems they encounter. This is a good chance for a person with a felony on their record to get a job. Pay is good but you'll have to partake in manual labor.
---
Restaurants – There is nothing wrong with working in a restaurant. You'll be able to serve the public while putting a smile on many faces. However, you don't need to work directly with the public. You can work in the back preparing food or washing dishes. This likely isn't your first choice but it is a good option. Restaurants frequently give job opportunities to felons so you'll want to take advantage of these opportunities. As a restaurant worker, there is always a chance that you'll be able to climb the ladder and move up in the company.
---
Retail – Amazon has taken over the retail industry but it has a few rivals. The good news is that Amazon and many of its competitors are willing to hire people with felons on their records. As a retail worker, you'll help stock shelves, collect orders, and assist customers. Just remember that some retail companies may not hire felons but many do. So, you should apply for jobs with many of these companies. With a little luck, you'll be able to land a job without any issues.
---
Outsourcing And Staffing – Before giving up, you should speak with staffing and outsourcing agencies. Many of these companies are eager to hire felons. These companies are concerned about getting the job done quickly so they're not too concerned about the employee's history. You will be able to find many staffing agencies in your area.
There is a good chance that one or two of these companies will hire you. Remember that you will work for a different company once you've been hired.
---
Telecommunication Companies – You can find a lot of telecommunication companies out there and you know they need many employees. They need people to help build and keep track of their networks.
Depending on the company in question, you may find that these companies are willing to hire felons since they need all of the help they can get.
Thousands of people are needed to maintain a large network so these companies are always looking for new employees. As a felon who is looking for a job, you should not hesitate to get in touch with the telecommunications companies in your area.
---
Transportation – Many airlines and rental companies need help. They must clean and maintain their vehicles so they're going to rely on their employees regularly.
There is a chance that you'll be able to secure one of these jobs with a transportation company. You'll find that these jobs are going to be tough and very demanding.
Nevertheless, it will be a good step in the right direction. If you have a felony and you want to jump-start your career, getting a job with a transportation company would be a good choice.
---
Trucking/Logistics – Trucking is one of the best career fields for felons. This industry involves transporting products from one location to another. If you like traveling the world, you're going to love your job as a trucker.
The only downside is that you'll have to stay away from home a lot and that can be difficult for some. You'll also need to obtain a license. The good news is that truckers are paid well and the schooling is limited.
If you're an ex-felon looking for a stable job, you should look no further. Entering the trucking and logistics field will give you the chance to make money, care for your family, and see the world.
---
Waste/Sanitation Services – If you have a felony on your record and you're looking for a job, you should look no further than the waste and sanitation service sector.
Whether you're hauling trash, picking up garbage, or cleaning buildings, you'll earn an honest wage. You may arrive home with a dirty stench but that will pay off dividends when you receive your check at the end of the week.
Furthermore, you should know that you'll have plenty of room to grow. If you work hard, you can move up the ladder and get promotions.
---
NB: The above companies list provides a national list of employers that hire ex-convicts. Therefore, when seeking employment, some specific company locations may or may not hire felons. Also, keep in mind that each franchise is individually owned, so store policies may vary by location. While these franchises do hire felons, only certain positions may be available to individuals with a felony/parolee charge.
Disclaimer: Felonyfriendlyjobs.org (FelonyFriendlyJobs or FFJs) has no affiliation with the companies listed above. The list of companies that hire felons (above) is subject to change at any time as employers/managers update their hiring policies. To view or apply for any available positions, kindly visit the company's website.
Can You Get A Government Job?
Many people do not believe it, but you can indeed get a government job with a felony. However, you should not be surprised to get turned down. There are some government agencies that will not accept felons. Nevertheless, there are plenty more that will.
It really depends on the agency in question and the type of conviction you have. With that being said, you should not hesitate to apply for a government job. There is a possibility that you'll be able to get one.
Finding Organizations That Help
It is also a good idea to get involved in public and charitable programs. There are plenty out there and many of them can help you find a good job. There are plenty of successful ex-felons out there. Many have been able to achieve success by getting help from others. You need to do the same.
Most communities will have programs that are designed to help felons obtain jobs. Some of these programs are run by churches and religious organizations. Others are run by the government and non-profits. These programs obtain grants thanks to the Second Chance Act, so you can guarantee that you're going to be willing to help. Never hesitate to take advantage of these programs. They're designed to help people just like you.
The CTA Second Chance Program in Chicago is a good example. This program is actually run by several social service agencies. During a single year, it is possible for the program to employ as many as 265 felons. You should also look into the Federal Bonding Program.
A federal bond can help you secure a job. It is basically an insurance policy designed to protect the employer should you do anything wrong during the first six months of employment. The bond is free for everyone involved, including you and your employer.
On top of that, it is available for any job in the United States. And, you can get bonded on the very day that you get a job. In some cities, it may be possible to obtain a litter removal job. These felony-friendly jobs are often available to the homeless and panhandlers.
There are several cities trying out such schemes. This includes Portland, Chicago, Albuquerque, and Denver. It is also available in Fort Worth, Texas. These jobs are equally beneficial for you and the city.
Will Colleges Accept Felons?
There is often a misconception that colleges are not going to accept felons. This isn't always true. And, you need to understand that obtaining additional education is highly important. It can open plenty of doors for you. Many colleges will ask about your criminal record on the application. Others will not.
It is estimated that roughly six out of 10 colleges in the United States will. Nevertheless, you shouldn't let this bother you. There are plenty of other factors that will be taken into consideration when approving or denying a student.
It is very rare for colleges to automatically refuse all felons. When determining whether or not you're eligible, the college is going to consider your crime and whether or not you're a threat to other students.
They'll also look at the amount of time you've been out of prison. If you've been convicted of a sex crime, there is a good chance that you're going to be turned down. Either way, you need to make sure that you're honest and open with the college.
You made your mistakes and you have to live with them. Trying to hide them isn't going to help. Most people are willing to give people a second chance. In all likelihood, the colleges will do the same. If you do get turned down, you should not hesitate to apply elsewhere.
With patience and persistence, you'll eventually find a college that will accept you. You can always obtain federal financial aid, as long as you haven't been convicted of a drug-related offense. Grants and loans are also available.
Tips For Getting Hired
When it comes down to it, felons are going to have a much more difficult time getting a job. This is no secret. If you're going to achieve your goals, you're going to have to stick with them. You're going to face roadblocks and speed bumps along the way. Don't let that keep you down. Use the tips below to ensure that you eventually find the job that you're looking for.
First and foremost, you should remember that you're a good person. Do not let your past mistakes haunt you. Everyone makes mistakes and this is something that you're going to need to deal with. Don't let those mistakes get you down and hurt your confidence. You can do anything as long as you put your mind to it.
Understand The Employer's Point Of View
It is essential to look at things from the perspective of the employer. Everyone is going to have stereotypes and you're going to be judged when they find out that you're a felon.
There is a good chance that the employer is going to fear you in some way. They may believe that you're going to steal or use drugs. Prove yourself and show that you can overcome these stereotypes.
It is absolutely essential to make sure that you maintain the right image. You need to make sure that you look your very best everywhere you go. Dress for success. You should also make sure that you look conservative.
Keep your hair cut and trim your beard. If you have tattoos, you should definitely try covering them up. This will make a big difference in the long run. Your appearance can when it comes to how people judge you.
It is a good idea to do your research. Find out what careers are going to work for you and which careers are not. There are some professions that simply will not hire felons. There are others that will. Do your research so you can be realistic about your potential.
It is very wise to get as much training as possible. If you're able to set yourself apart from the other candidate, you might be able to secure the job even though you are a felon. Try attending a vocational or trade school. You can also try taking classes online.
You might as well accept the fact that you're going to be turned down quite a bit. This is normal for non-felons too. Don't worry about it. There are plenty of other jobs out there. This is why you need to develop a thick skin and remain optimistic. Keep your head up and continue plowing forward. Eventually, you'll find something that suits you.
You may also want to consider volunteering. This is a great way to gain the skills and knowledge needed. Plus, volunteering will look great on your resume. You can work with churches, charities, and many non-profits. Doing so is recommended.
Finding Opportunities
Getting a job as a felon isn't going to be easy. Nevertheless, there are ways to improve your chances. Obtaining the right skills can be very helpful. This is why you should consider attending a vocational school near you. Obtain skills that are in high demand and getting that job will be much easier.
List of High Paying Jobs for Felons Near Me
Although obtaining a job as a felon can be quite challenging, it's not impossible, and given the circumstances (having recently left prison), finding the job that pays most should be one of your goals.
Most of the time, it is best to seek a high-paying blue-collar job if you want to receive an income that will meet your personal needs and your family's needs. The occupations that I'm going to cite and discuss below are your best bet if you're currently seeking employment.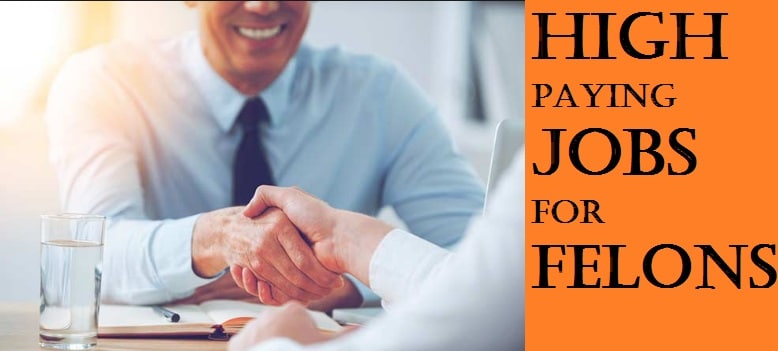 Offshore Driller
Oil drillers make a decent amount of money during their employment, keep in mind that most of them are required to spend around a month on an oil rig, followed by a two-week break which is super convenient if you ask me.
This job is available in areas such as the Gulf of Mexico and Alaska, so if you're willing to work as a driller, you should probably consider moving to the southern states or the far north.
Delivery Work
Stereotyped as a job that's mainly done by students, working as a delivery person for a restaurant or a pizza place is also another job that you might want to consider. In addition to the minimum wage that you'll be receiving, you'll often get tips from people you deliver to. Just make sure to deliver the pizza or the food in time for a better chance of getting a decent tip.
Receptionist
As a felon, as long as you avoid applying for jobs that include cash handling, you have a pretty decent chance of getting a job as a receptionist. Working for a contractor or as a front desk presence, for example, will most likely land you better pay and more benefits.
Construction Jobs
Whether you manage to obtain a job as a carpenter or you simply work in the clean-up crew, the construction trade is the ideal way to get back into the ever-going life of society.
I mean, if you're into movies and television, you probably have noticed a protagonist who recently got out of jail working in a construction site, it's that common.
Construction jobs can include day labor jobs and trade work, such as a welder, a drywall installer, a plumber, an electrician, and more. While experience is needed in the case of working as an electrician, you can simply join a crew installing insulation.
Since pay is our concern here, make sure to look into the offerings in the construction field, also, try to choose an area where construction workers are needed throughout the years such as the Southwest.
This is due to the fact that temperatures are moderately warm in the SW, and working in a construction site in colder areas, especially in wintertime, can be quite hard.
See also: Trucking Companies That Hire Felons
Telemarketer
You can quickly obtain employment in a telemarketing company due to the nature of this job. Phoenix is one of the most significant hot spots in the country when it comes to this kind of job, if you happen to be there, you should expect to quickly get hired and paid the same week. The hourly wage is also pretty decent in this part of the states.
Translator
If you happen to be bilingual (or trilingual, etc.), then you should consider working as a translator. There are many translation websites online where you can apply and work. As long as you fluently speak English and another language (or even more for that matter), you're good to go.
Salesperson
Getting a job as a salesperson in boutiques, small marketplaces and such can be very easy if you happen to have the right persuasive skills. Most of these places won't even bother doing a background check about you if you have the necessary skills.
Other jobs
As a felon, you can also work as a janitor, a cook, a used car dealer, and many more. Most of the positions listed above don't require any kind of background check. In other jobs, the employer is just in need of someone to do the job, and he doesn't really care about the background of the employee.
Remember that you may have to start out with a rather low-paying job at first, but as long as it goes well, you can always look for something better.
Background Checks FAQs
Do employers normally run background checks before an interview?
Often, employers do not run pre-interview tests. Running a background check on all the interviewees may be costly. It sounds more economical to run an interview to screen out the truckload of applicants, then run background checks on the finalist before employment.
How long does a felony stay on my background report?
Arrest and charges without convictions may remain on your report for seven years. Convictions, on the other hand, sit on your record for life.
That said, the Fair Credit Reporting Act holds that felony arrests remain on one's background check reports seven years following sentence completion.
The felony conviction(s) that shows up on a background check report is dependent on how far back the employers choose to go. However, state laws give individual limitations on how far back employees can go on their background checks – whether for convicted or not.
Can I find out what my records say before my employee does?
Of course, you can.
How do I know What Will Show up on My Background Check? No doubt, how much a background check can ruin your job search efforts. For felons, this is inarguably the biggest hurdle they'd encounter during their job hunt.
Reports abound on how background check reports automatically rescind employment offers. To be sure of your status, you may run a background check on yourself. This way, you see exactly what your hirers see.
Although the self-background check is a paid service, it's worth knowing what will show up on your employer's background result.
Do internships require background checks?
Lately, companies are getting more involved in running background checks for new employees. There are no general regulations for interns.
Both internal and permanent workers, in many cases, enjoy similar privileges as full-time employees do. Hence, they are usually given an equal playing field during the screenings.
For interns who would occupy positions that handle company assets, sensitive data, and cash, a background check is required. The same goes for jobs prospective employees that interact with kids regularly.
Conversely, interns who are not placed in such sensitive positions may not require a background check. Often, managers only provide close and strict monitoring of such interns.
And, although an organization does not run a background check on interns, they will before they get hired as permanent employees.
FAQs for Felony Job Seekers
What would it cost me to get a job?
The fact is, getting a job with a felony isn't a cakewalk. At some point, quitting might seem the best thing to do.
While a felony on your record may weaken your hopes, it's possible to get employed with a criminal past. From many years of experience in this niche, we found that staying positive and consistent are key to getting hired regardless of one's felony.
Be ready to encounter a series of frustrating situations – such as many rescinded offers, outright rejection because of your felony, etc. Truthfully, such events can easily affect our mentality and make the entire process seem impossible.
Can I get employed with violence- or sexual-related offenses?
Yes, you can get a job regardless of your past convictions. But the truth is, you need to put in a little more effort than your co-applicants with lesser or no convictions.
Persons with a severe felony are often perceived as potential threats to their employees, customers, and suppliers.
If you have a sexual or violence-related crime on your record, you may prefer applying for jobs that do not require direct interaction with the public or working in an office environment.
Should I talk about my offenses on an application form?
It's yours to decide whether or not to disclose past convictions when applying for a job. However, we encourage job applicants to be honest about their criminal past when filling out an application. Persons who conceal their past may get fired whenever employees run a random background check on workers.
Companies usually run random background checks – such as a pre-promotion check – on employees. If anything 'revealing' shows up, that'll most likely terminate your appointment.
Does the Government hire felons?
A felony conviction does not rule out your chances of getting a government job. When considering applicants' employment suitability, the Office of Personnel Management or the concerned agency are the decision-makers.
Typically, government – as an employee – is felon-tolerant. However, the nature of the job applied for, the severity of the applicant's felony, time passed since the conviction, and progress of reentering as well as proof of successful rehabilitation programs will increase ex-offender's chances of getting a government appointment.
Are there particular felon-unfriendly jobs I should apply to?
Felons may generally avoid positions that require federal or state licenses. A felon may hardly find headway in such career paths.
In many cases, your felony record may ruin your chances of getting approval from the licensing body, which, in turn, ruins one's eligibility for the job.
In such cases, the grim reality is that the entire application process may be but a waste of time and resources.
Can a felon drive with Uber?
Often, no. Uber's background check is one of the most thorough checks there is. Since your record will ruin your background report, Uber will most likely decline your application.
That said, there are cases where some persons – with reputable references – get approved to drive with Uber.
Which are more felon-friendly – Large or Small companies?
Although many large companies hire felons, they handle these ex-offenders on an individual basis.
We, therefore, advise felons to focus more on small and medium-scale organizations.
Due to the cost implication, many small businesses consider it economical to skip the background check process. Besides, these setups typically lack Human Resource departments and hiring policies that establish and regulate the background check procedures.