Uber has been all the rage in recent times. While credit cards are widely considered the most convenient payment option for Uber App, many still ask: can I pay Uber with cash?
Answer – it depends on location. While some locations allow cash payment for rides, others don't.
Read on to find out if Uber allows cash payment in your areas, how to use cash for Uber trips and how convenient it feels – compared to credit card transactions.
Quick Navigation
Paying Uber With Cash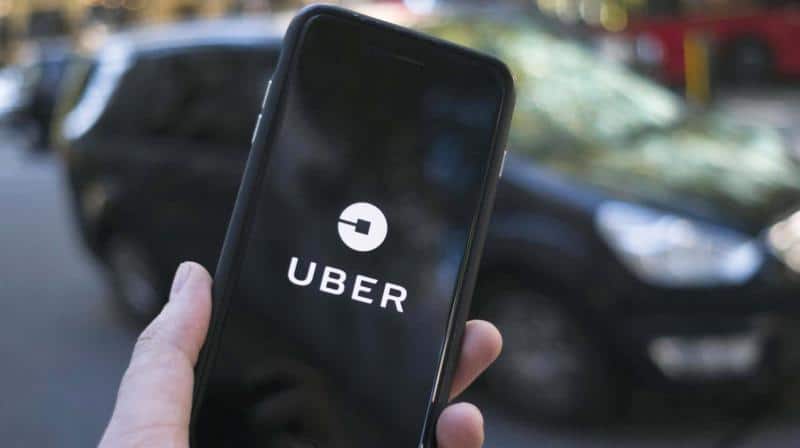 Originally, Uber was designed with 'cashless' in mind. After a trip, riders are automatically charged through a preferred payment option. The rules have changed – slightly.
As mentioned, some locations now allow cash payments for Uber ride – others still don't.
However, to date, Uber instructs drivers to reject cash payment, except in locations where riders have the cash payment option on their apps.
Adding the Cash Option on Uber
Selecting the cash payment option for your ride isn't only fast, it is pretty easy.
First, lunch your app and sign in.
Hit the "payment" feature and select "Ride Profiles." Then, select a profile. Often this is "Personal" if you haven't edited it.
Here you can choose Cash as your Default Payment.
You may receive a notification that the amount payable will be sent to the drivers' phone.
After your trip, simply pay the required sum in cash. You will afterward receive an email notification confirming your cash payment.
Some users, however, say although they see the cash payment as an option, it fails to prompt them to hand the cash over.
We, therefore, assume some users may have issues using the cash payment option.
Which places can I pay Uber with cash?
We perceive the locations that accept cash payment for Uber services will constantly change overtime. You may need to routinely seek updates on their current pay-with-cash policy.
Initially, Uber allowed cash payments in regions where credit cards were less popular – Malaysia, Peru, Egypt, Indonesia, Brazil, Philippines, and South Africa.
The cash payment option may also be found in some selected areas even in countries where credit card payment is largely recognized.
Although credit card payment is widely recognized in the U.S, some areas still allow cash payments.
Why cash?
whether or not to use cash payments is largely dependent on individual convenience. For whatever reason, a rider may feel more convenient with cash payment – and that's completely OK.
There are however some reasons for the cash payment option.
Cashless is the Initial Plan
Uber's foundational plan is a cashless payment transportation system.  So, using cash may not be so convenient for your driver.
The fact is, your driver may not even be sure whether he's allowed to accept cash payments or not to. This may even result in some mild – to serious – disagreements after the ride.
Change might be a challenge
Since Uber is widely cashless, drivers may hardly have changed to break up higher cash denominations.
So, you might be forced to tip your driver the supposed change if he doesn't have it to give. And if you do not have smaller bills, you might be ready to give out some hefty tips.
Although Uber advises drivers to drive with cash, it is not an obligation, so they hardly ever have change on them.
Rounding concerns
Many riders have spoken about Uber's rounding up bills to the nearest dollar. For instance, you are paying $10 for a $9.08 ride.
Although it looks insignificant initially, over time, such little drops could drill a might ocean off your budget.
Can I give cash tips?
If you can pay with cash, you sure can tip with the same. That said, Uber allows riders to add tips for credit card payments, so you may hardly see the need to pay or tip with cash.
Anyways, some persons may prefer to tip with cash to win the driver's heart and, as well, a good review.
If it takes you too long to tip through the app, your driver may think you won't tip them and then drop a lower rating. SO you may resort to a cash payment if you want to help your rider's reputation with some impressive reviews.
Since change may not be expected while tipping in cash, and it feels general convenient to accept cash, feel to tip your driver in your most favorable option – cash or cashless.
How Cash Payments for Uber Works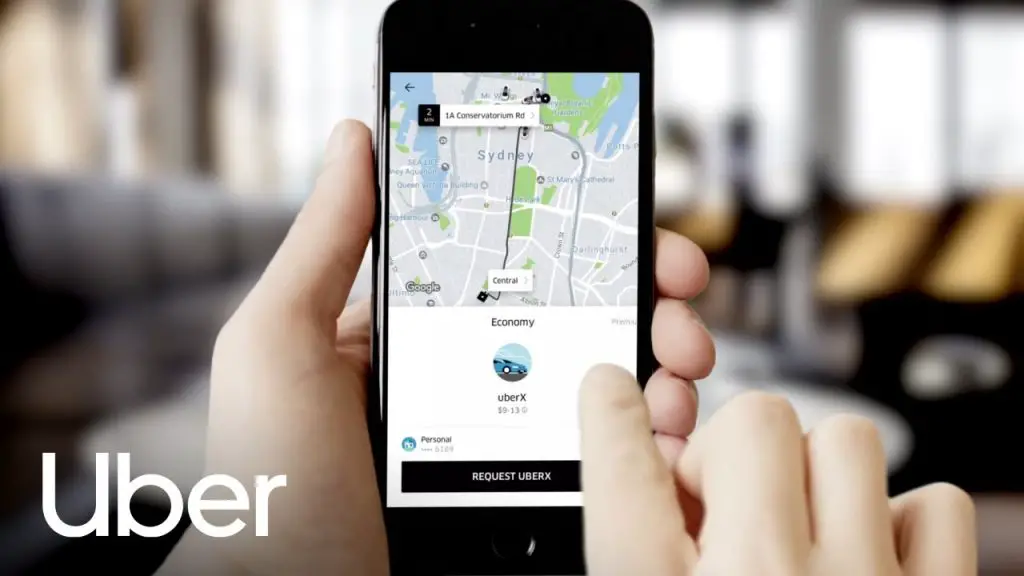 As mentioned earlier, Uber grants some riders cash payment options. In such cases, drivers are expected to collect payment and give exact change after the trip.
The drivers will be informed through the app that the rider will pay in cash with a "Collect cash" display at the rider's destination.
Note that drivers are not informed of the cash payment method until the end of the trip.
SO, if the driver fails to ask, it is good practice to inform him of your cash payment preference, so you are sure he has your change.
After requesting a cash trip, you can select another payment option. You may want to compare the fare rates for different vehicles before requesting a ride. By this, you'd be sure your cash can cover the bill.
What if my cash is not enough to cover the bill?
If the cash on you will not cover the bill, switch the payment method before the trip begins.
While drivers are expected to have enough smaller bills to give change for cash payments, ensure you confirm from your driver before he begins the trip.
You can add up a payment method like your credit card anytime the need arises. To change a payment, launch your app and choose 'Payment' from the menu. Then select 'Add Payment.'
More About Cancellation Fees
If the cancellation fee is charged upon the cancellation of a trip, the deduction is charged to your next payment.
On your next trip, you will expect to pay the cancellation fee and your current trip fare. You will also be issued the two different receipts.
Uber CASH Vs Uber Cash.
Sounds confusing?
The Uber Cash is a new electronic payment method featured in the Uber app. This is strictly for Uber products.
Interestingly, Uber CASH –or Uber cash- option is different. Surprised? Don't!
Uber Cash or Uber cash involves payment of rides with tangible cash. This payment method is made available to selected few cities. Here's a quick look at all there is to know about Uber and cash.
What Can Uber cash pay for?
You can use the Uber Cash to pay for your trip fare, Uber Eats orders, as well as scooters and JUMP bikes.
How Do Cities Qualify for Cash Payment option?
Uber, on their website, explains the basis for accepting cash in selected cities – primarily, riders' feedback and usage.
However, write to Uber at support@uber.com if you think Uber cash policy should extend to your city. You may also follow Uber on Twitter and/or Facebook.
Any relationship between Uber Cash and the Uber's cash payment method?
None. The Uber Cash launched September 2018 is often confused with the cash payment option.
Truth is, Uber Cash offers a different payment method. Uber Cash's payment is done right in the Uber app.
The payment gives users an all-inclusive access to all Uber products, including food delivery, bike-sharing, and ridesharing – In a single account.
Customers may load the Uber Cash account with money transfers from their credit, gift, or debit cards. To encourage the use of Uber Cash, Uber currently offers a deal where $95 gets you a $100-value
Google Pay Payments
Android users can use the Google Pay payment option to pay or sign up for Uber trips.
Here's how to add Google Pay payment:
Launch your Uber app on your android device
In the app menu, select "Wallet"
Hit "Add Payment Method"
Hit "Google Pay"
Hit "enable"
Your app will lead you through the process to completion
To take off the Google Pay payment option, follow steps one to 3 above and on step four, tap "Remove" instead of "Enable."
Take note that you may not be able to swap to Google Pay at the end of your trip.
Riders' Requirements
As with other ridesharing apps, riders must:
Own a smartphone and with Uber App
Get access to internet connections – Wi-Fi, data, etc.
Have an active Uber account – you may require "Social Connect"
Cash enough to settle the trip fare after your ride.
Note that, riders are not required to pay for any booking fee or some hidden charges after a ride.
However, Uber encourages riders to have at least twice the estimated sum calculated before the trip.
In the event a ride takes longer and either party has less than needed change, Uber either clears unpaid dues for the first case or for the second, simply add up credit to the customer's account.
Other Frequently Asked Questions on Can You Pay Uber with Cash?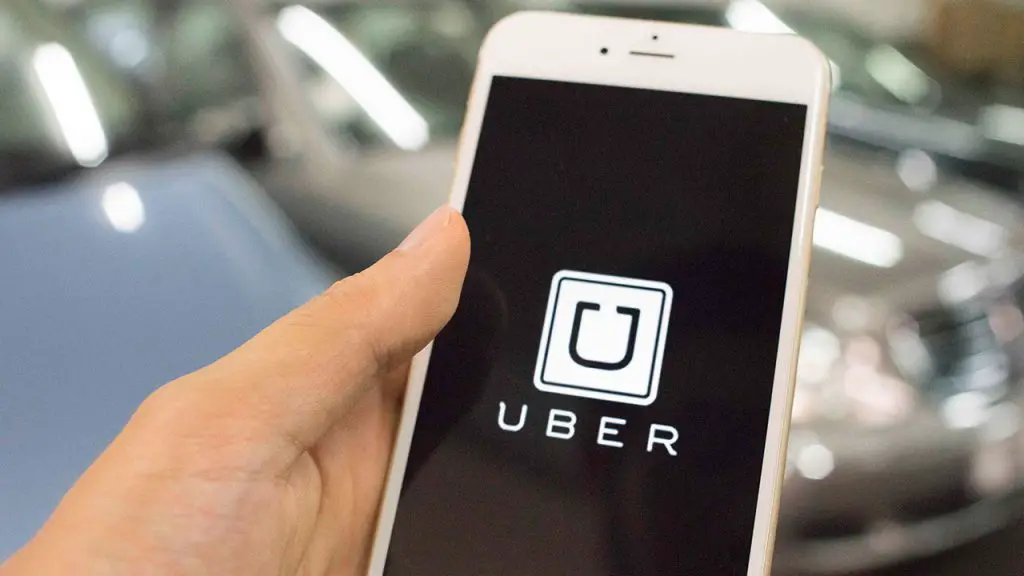 What is Uber's Standard Price?
With Uber, there's no such thing as standard fare. Although the fare estimator will come handy, you will receive the price of a trip in advance via your app.
This informs you of what you're paying beforehand. Of course, prices for rides are calculated with a dynamic costing system – prices differ based on the number of riders requesting a drive, number of driver-partner on the road, traffic, etc.
I can't register my Payment Card at signup?
With its international reach, not all bank cards are authorized for international transactions. Chances are that your card is not authorized for Uber transactions.
Find out your card status from your bank and whether you have any limitations for international transactions.
If your card is limited, ask for an authorized card.
I got charged after signing up for Uber. Is it normal?
Yes, it is. Uber uses the charge to run routine validity verification of riders' card. Where the charge shows pending on your account, it means the payment has not been accepted and there will be no charge deductions.
Uber authorizes cards to protect against fraud resulting from the use of unauthorized cards for payment. If you wish to confirm if your statement has pre-authorization, kindly contact your financial institution.
Debits on my bank statement are higher than what's on my Uber receipt.
With its international structure, Uber's merchant accounts are not local-based. This factor may attract some fee for international transactions when cardholders pay for goods or services. This added fee is beyond the dictates of Uber.
You may want to check out other banks' card policies, compare them. Perhaps, you may find one with less – or no – transaction fee.
Uber is not liable for additional bank charges.
Why double charges for the same trip?
This is a rare occurrence likely caused by a bug. Uber will be glad to help you sort this out.
However, take note that while some bank alerts delay, some come in duplicates, for the same transaction.
You may want to check your bank statement to see if the double debit alerts reflect on your account balance. If you were actually debited twice, discuss with Uber customer support.
An outstanding balance is on my account?
At the end of every ride, Uber receives payment from the pre-saved bank card. If the payment attempt fails, an outstanding balance is left on your account which needs to be cleared before your next ride.
No worries, you can easily clear the balance. From your Uber account, you can update the payment options and manage unpaid fares.
I cannot request for a drive because my card is said invalid
A handful of banks may suspend international payments via their cards. This is a chief cause of this restriction. You may discuss with your bank for more clarification.
I was debited without a ride
Uber says they do not charge for trips not made. Remember, alerts for payments may delay and the transaction may take a while to reflect on your account statement after the trip. Anyone will easily confuse this for a random unwarranted charge.
Have a close look at your statement of account to see if it was charged against a previous trip or contact Ubers support center for assistance.
SUMMARILY… Does Uber Accept Cash?
Initially, no. However, after about six years of operations, the widespread reach of Uber inspired the need for a cash payment option, particularly for those in rural areas with low credit card awareness.
Uber soon thought it wise to integrate cash for rural dwellers. By May 2015, Uber had launched a cash payment option on their app in Hyperbad, India.
Impressively, its huge success inspired an extension to four new cities in India. Uber surprisingly hit a billion rides by the end of that year.
Since the cash payment option raked this much, the management, as expected, included over 150 cities and by 2018, over 400 cities were on the pay-by-cash cities list.
Presently, riders can prefer cash payments across 51 countries. Due to the demand for cash payments across many quarters, the U-turn from a once cashless system to cash payments is a laudable move.