SaferWay was established by Renee Lawson and John Mackey in 1978, Austin, Texas. The store was designed to provide local residents a decent selection of natural foods. Patrons could choose from a variety of natural food products – vegetables, fruit, fish, coffee, spices, cheese, and milk. Funding for SafeWay originated from a $45,000-loan from a host of friends and family members.
Mackey and Lawson were known to utilize their natural food shop as a living space, with basic essentials. In 1980, the founders agreed to merge with Clarksville Natural Grocery, a natural food store owned by Mark Skiles and Craig Weller.
The merger developed the first Whole Foods Market, a 10,500-square-foot health food store, which was operated by the owners and their 19 employees.
Quick Navigation
In May 1981, the Austin Whole Foods Market was flooded, resulting in about $400,000 in damage.
Unfortunately, the flood damage was not covered under an insurance policy, leaving the owners at the mercy of local investors, vendors, and creditors. After 28 days of cleaning and repairing, the store reopened for business.
Over the next decade, new acquisitions continued to allow Whole Foods to expand to new areas.
By 1999, Whole Foods Market had locations in North Carolina, Massachusetts, Rhode Island, Los Angeles, Florida, Detroit, Boston, Seattle Georgia, Ontario, and Manhattan.
Today, Whole Foods Market has 500 stores throughout North America and the United Kingdom. The supermarket chain was acquired by Amazon for $13.7 billion in 2017.
Whole Foods Market Employment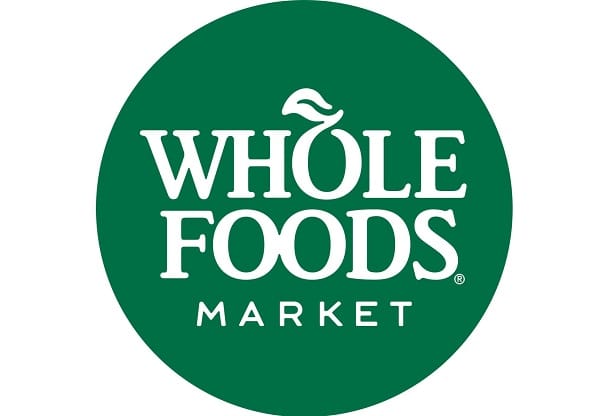 Whole Foods has a broad range of job opportunities for qualified job seekers. The company hires both part- and full-time, regular, and seasonal workers. Employment opportunities include the following:
Meat cutter
Cashier
Bakery team member
Meat team member
Grocery order writer/buyer
Cook
Support supervisor
Grocery non-perishable buyer
Produce team member
Prepared food team member
Shift leader
Overnight team member
Seafood team member
Grocery stocking and inventory
Deli worker
Cake decorator
Dairy product team member
Grocery associate team leader
Working at Whole Foods is a rewarding career with the opportunity to grow within the company. Employees work in teams, completing tasks that play major roles in the daily operation.
Whole Foods Market Employment Application
Whole Foods' employment process begins with an online application. The employment application is simplified to ensure the speediest submission.
The first section of the employment process involves the resume. Applicants have the option of uploading their CV or resume. Choose from various files – DOC, TXT, HTML, DOCX, and PFD, not exceeding 1MB.
Applicants can also manually input their information – name, country location, physical address, email address, phone number, and phone extension (if applicable).
The last question is pertaining to the employment source, such as an online career website, store flyer, Google or Bing search, social media, store recruiter or career website, LinkedIn, family, friends, and job board.
To complete the section, applicants must acknowledge they agree to receive Whole Foods Market job alerts.
The second section of the employment application pertains to the applicant's work experience.
To complete the second, you are required to input information regarding your education and special skills. At this point, applicants have the option of uploading additional attachments, such as professional references.
Whole Foods wants to know your social network URLs before completing the section.
Whole Foods Market Employee Benefits
There are many reasons to work at Whole Foods. If you are like most American workers, you are concerned about your future.
A minor workplace injury could result in time off for who knows how long. Whole Foods protects its employees by offering a broad range of benefit packages, including:
401(k) plans
Healthcare plans
Dental and vision plans
Free employee assistance program (mental health)
Total Health Immersion Program
Team Member Assistance Plan
Career Learning and development programs
Competitive pay
Employee discounts (Yeti, Apple, and AT&T)
Paid time off and paid time off cash-out
Does Whole Foods Run Employee Background Checks?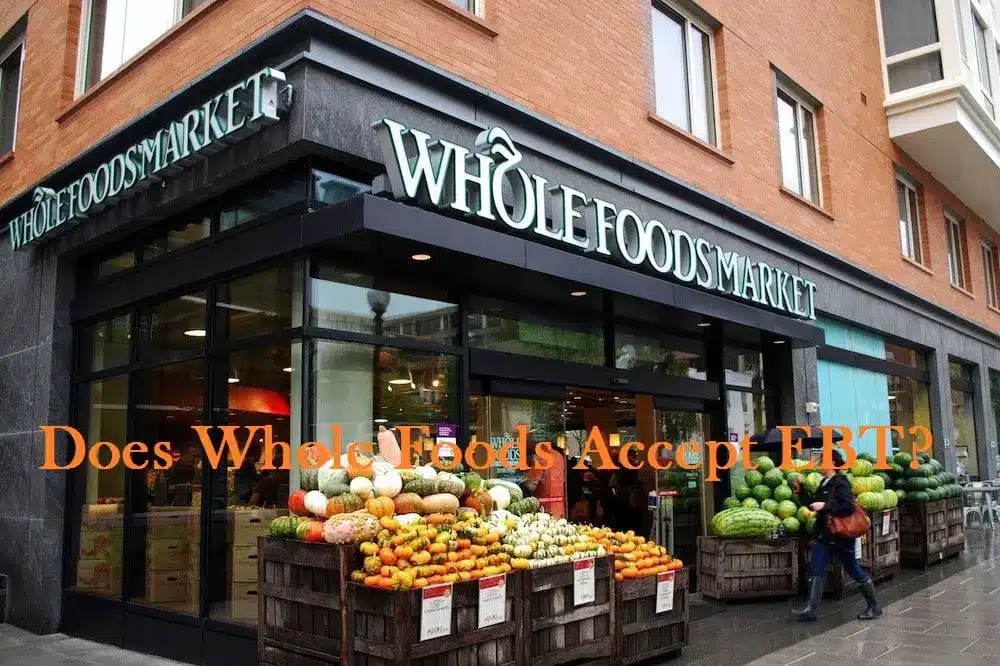 Yes, all qualified job candidates are required to sign an employment background check consent. Any applicants refusing to sign the consent will be ruled out for employment at Whole Foods.
It is crucial to know exactly what you are agreeing to before actually signing the background check consent. There are several types of data employers are expecting to obtain through background checks.
Personal identifying information – name, birth date, and social security number
Criminal report (felonies and misdemeanors)
Education history
Employment history
Credit score and history
Driver's record
Social media activity
Whole Foods is not much different than other American employers. The company is always looking for new talent to complement its employee base.
Job applicants are required to meet specific criteria to qualify for Whole Foods employment.
A Whole Foods recruiter will review your employment application to determine if you meet the criteria for the applied position.
Each employment opportunity is unique, requiring specific skills, experience, training, and education.
Know the ins and outs of the position before applying. It is important to note, not every open position is suitable for all job seekers.
Talking To A Whole Foods Recruiter
If you are unsure of which position to direct your interest, you should consider speaking with a Whole Foods recruiter. Job recruiters play a major role in the Whole Foods employment process.
When you connect to Whole Foods recruitment, you will be paired with a qualified recruiter. The professional will collect your personal information and conduct extensive research to point you in the right direction.
Job recruiters generally encourage job seekers to attend local job fairs and events.
How Does The Background Check Process Work?
Once you've decided to submit an application to Whole Foods, you'll need to be patient. The process is not lightning-fast.
Instead, it will normally take a few days to find out whether you're going to be hired. First, you'll submit the application.
Once you've done that, you'll need to wait to hear from the company. When the HR person receives the background check, they're going to study it carefully.
Then, they'll consider your criminal history, employment history, and educational history. They'll compare this information to the company's policies.
Depending on their opinion, you may get the job. You should hear back from the company within a day or so. Whole Foods plays host to job fairs in specific areas.
If you are interested in attending a Whole Foods job fair, you should visit the official website. Here, you will find a host of information regarding employment opportunities and upcoming job events.
What Crimes Will Whole Foods Look For?
Besides looking at your educational history and employment history, Whole Foods also wants to know about your criminal history.
The company wants to make sure that it is hiring the best workers possible. Therefore, it is not going to hire people who've been convicted of certain crimes.
If you have a criminal record involving violent or sexual crimes, you likely won't be able to get a job with Whole Foods.
Furthermore, the company will be hesitant to hire people who have been convicted of crimes involving theft and money.
The company wants to take minimal risks, so it won't hire someone who could create problems for them in the future. Having a clean criminal history will boost your chances of getting the position.
Summary
Getting a job with Whole Foods will prove to be well worth it. The company offers excellent pay that is above the industry standard.
In addition to this, employees can access vacation and paid time off, health benefits, and retirement benefits.
Before getting a job with Whole Foods, you'll be required to get your background checked. As long as everything goes well, you can get the job and begin working for this company.
FAQs on Whole Foods Background Check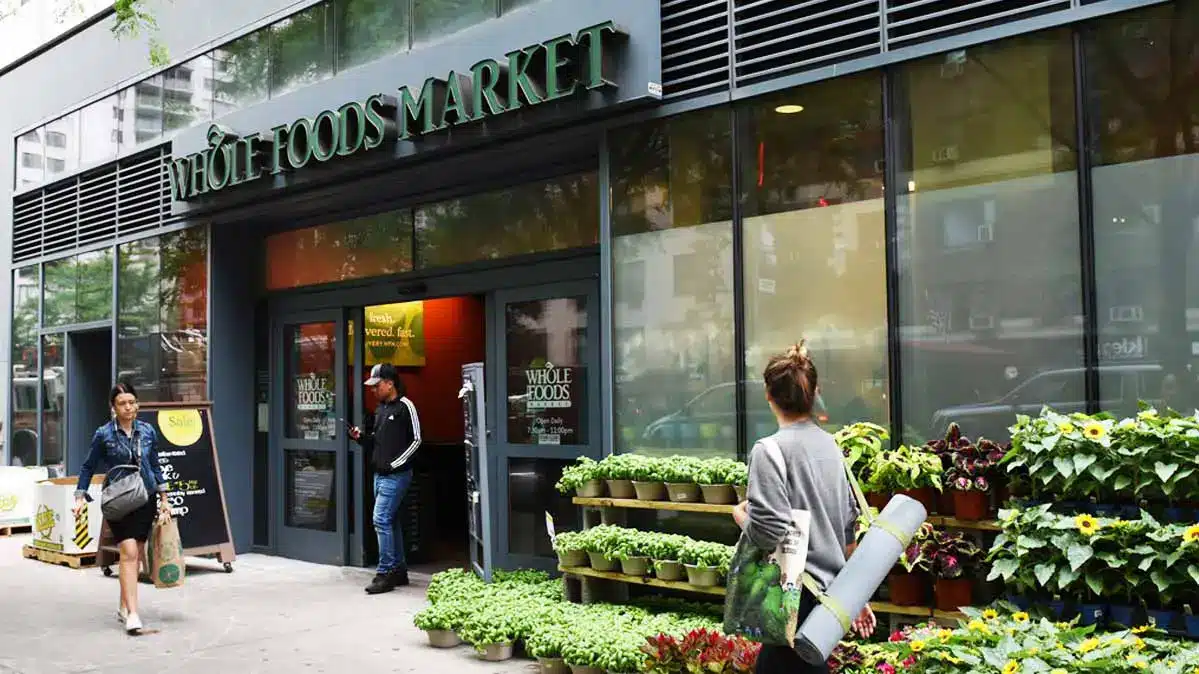 What Does Whole Foods Look For In A Background Check?
When conducting background checks, Whole Foods is going to look for several things, including your criminal history, educational history, and employment history.
For instance, the company will check to make sure that you didn't lie on the application. The background check will help them confirm that you told the truth about everything.
How Long Does Whole Foods Background Check Take?
Once you've submitted to a Whole Foods background check, you'll need to be patient. It generally takes a few business days to get the background check back.
Once the company's HR person has the background check, they're going to analyze it and determine whether you should get the job.
If there is a higher demand for workers and background checks, it may take a week or longer.
What Do They Look At In A Background Check?
A Whole Foods HR representative will check for several things in your background check. For instance, they're going to check to confirm that you told the truth on the application.
In addition to this, they'll want to make sure that you're a good candidate for the job. If you have been arrested and convicted of serious, violent crimes, you likely won't get the job.