Nowadays, transactions can be completed with a phone, laptop and even watch. This means that there is a reduced use of paper currency or cash. Many shopping apps provide a means of paying for your purchase without cash. Hence, many transactions are digital and are cashless.
Despite the convenience of having cashless transactions, some individuals prefer to pay with cash. This is because of varying reasons.
Does Lyft Take Cash?
1. Lack of technical know-how: Some individuals prefer to pay for services in cash because they do not know how to use digital payment mediums. Some elderly individuals fall into this category. The elderly may also be unable to use cashless means of payment because they do not have online bank accounts.
2. Fear of giving out personal information: The proliferation of cashless payment has also brought with it an increased occurrence of internet fraud. To preserve their safety and reduce the risk of being defrauded, some people opt to pay for goods and services using cash.
In some cases, people who prefer paying in cash may be able to complete their transaction at a physical location easily. However, this is not always the cases.
If you have never used Lyft before, you may be wondering 'can I pay My Lyft Driver with cash?' The answer is No. Like many ride-sharing services, payment for rides in cash is not an option. This could lead you to also wonder what payment methods are accepted by Lyft.
See also: Can You Pay Uber with Cash?
This article will help you understand how to use Lyft. Here, everything you should know about the pricing process will be explained. The methods of payment accepted by Lyft will be highlighted. Also, the reasons why cash payment is not accepted will be explained. Lastly, the ways you can tip your driver will be stated.
How the cost of a Lyft ride is decided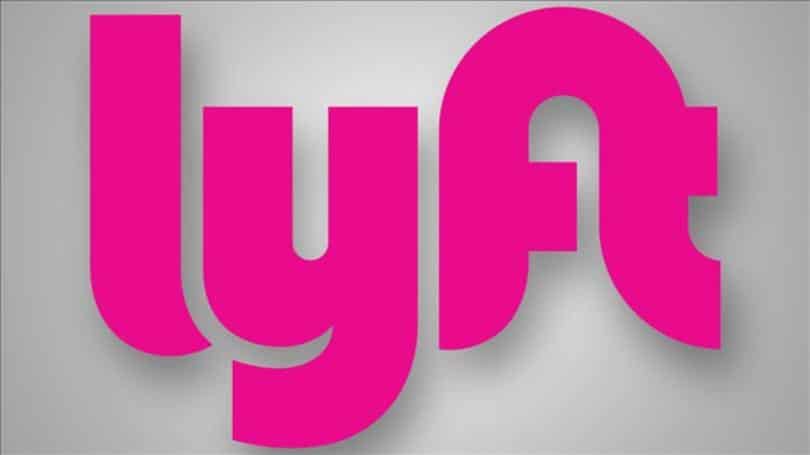 Lyft Inc. is a ride-sharing company that prides itself in its affordable prices. If you are a potential or current customer, you may be interested in knowing how Lyft estimates the cost of your trip.  Before the trip starts, you will be shown an estimated cost of the trip. A few factors affect how much your journey using Lyft costs. These factors include distance, demand/ prime time, local surcharges, the addition of stops and changes to the destination.
1. Distance: The distance of the journey determines how much the trip will cost. Usually, a farther trip attracts a higher fare.
2. Demand/ Primetime: The cost of rides during high demand periods tend to be higher than usual. At such times, there may be a shortage of rides or an insufficient number of drivers available.  Hence, if you notice that a trip costs more than it usually does, it may be a busy day or prime time.  During such periods, changing the destination of your trip or adding a new destination attracts an additional charge. This charge is called a prime time charge. At the end of the trip, you will need to pay the prime time charge and upfront charge.
3. Addition of stops and changes to the final destination: When you enter a destination on the Lyft app, you will be given an upfront price or estimate. This price will be canceled and a new fare will be shown on the app to reflect the destination change or additional stops.
4. Local fees: Some regions attach a surcharge or tax to Lyft rides within the area. This has an impact on the final cost of your Lyft ride. Some regions have a higher surcharge than other regions.
Means of payment accepted by Lyft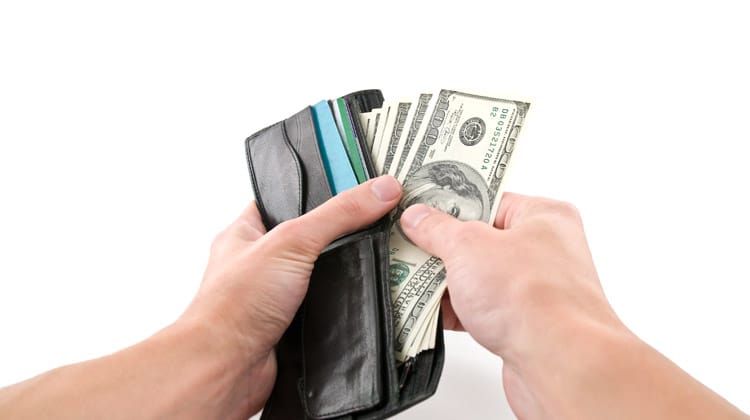 While cash payment is not allowed by Lyft, there are other means through which you can pay for their services. These methods are relatively easy to use and are usually safe. if you have never used Lyft, you can review these means of payment, choose the method you prefer and use the method to pay for your Lyft rides.
1. Credit or debit cards: If you do not mind entering or storing your personal information on the Lyft app, this is an easy way to pay for Lyft rides. Well known credit cards such as American express, Discover and Visa are accepted on the app. Also, the debit card which is linked to your bank account is a valid means of payment.
2. Payment apps or mediums: Some third-party payment mediums such as PayPal, google wallet, android pay, and apple pay can be used to pay for Lyft rides. In such cases, you will not need to enter your payment information into the Lyft app. You will be able to pay using any of these third-party apps which are linked to your credit/debit card and bank account.
Importantly, while you will not need to enter your bank information when paying through these methods, Lyft will require that you submit your debit or credit card information for the record.
3. Get ride credits by using coupon codes to fund your Lyft account: By using this method, you will be able to pay for Lyft rides without entering your personal information or credit card information.
4. Purchase Gift cards: Gift cards are an ideal gift for individuals who do not like entering their credit card information to pay for Lyft. You can purchase a Lyft Gift card. When the code of the Gift Card is entered, the amount on the card will fund the recipient's Lyft account. Therefore, the cost of rides will be taken from the gift card funded account.
3 reasons why you cannot pay for Lyft with cash.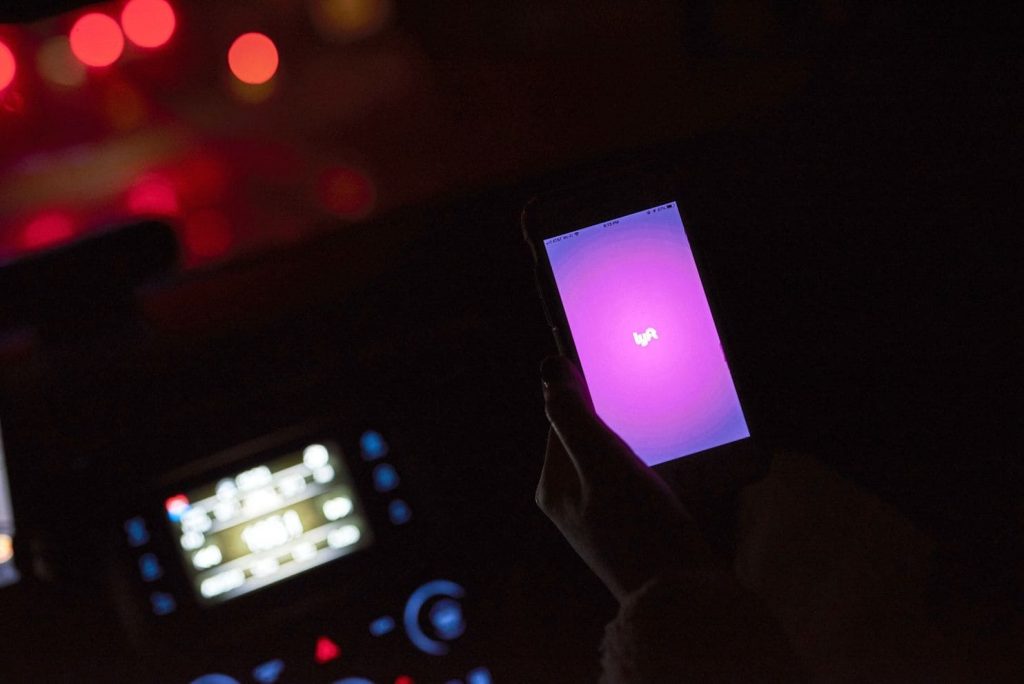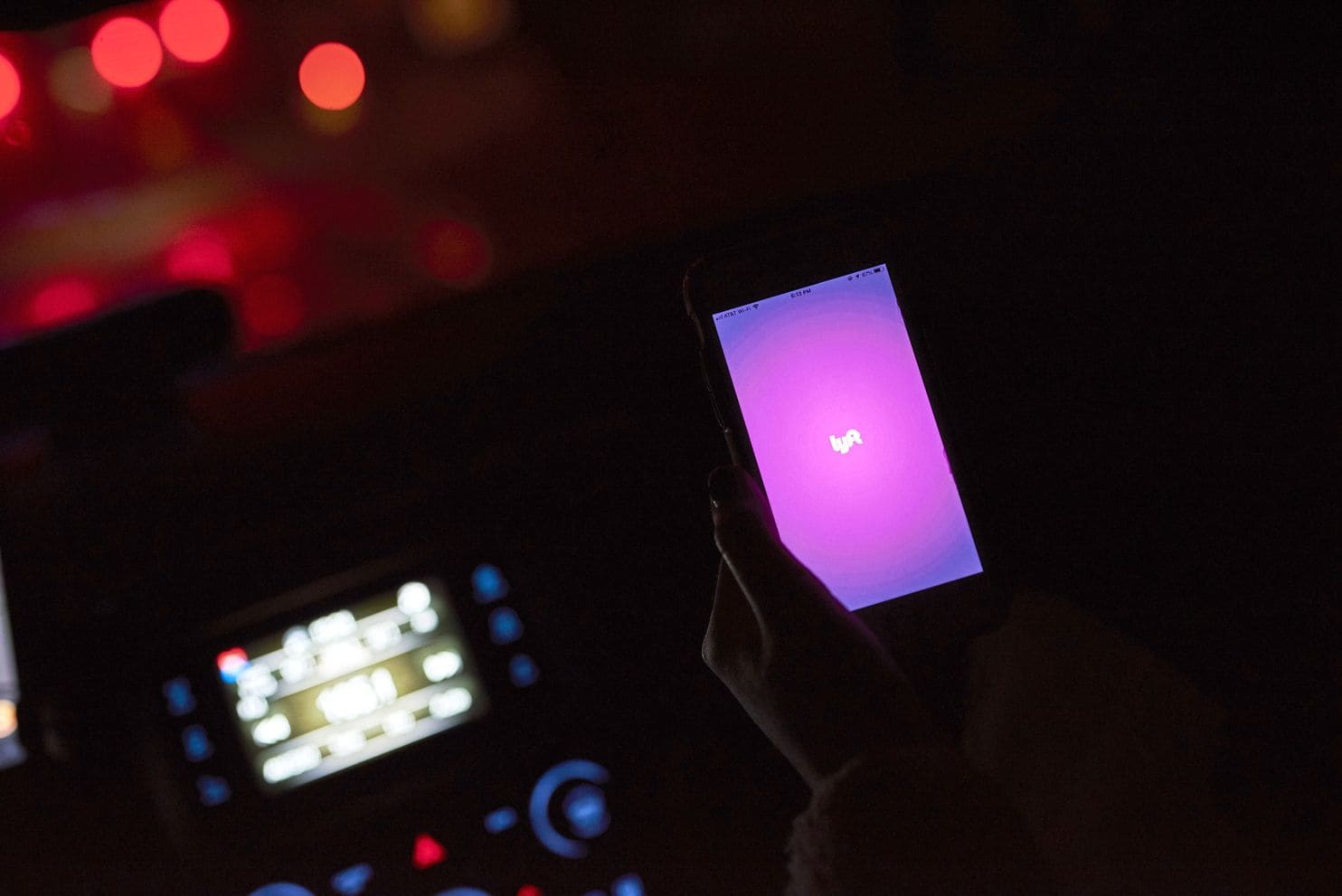 Many individuals question why they can not pay for Lyft trips with cash. Here, we will explain 3 reasons why Lyft does not accept cash. These reasons are for the good of the customer, driver and the company.
1. Safety: Being a full-time Lyft driver can be lucrative. Many drivers earn hundreds of dollars daily and this can make drivers targets for armed robbers. To ensure that drivers and customers do not have enough money in Cash to attract robbers, Lyft refuses cash payments. Also, the risk to the driver is notably increased if he/she deals with cash. An armed robber could board a Lyft vehicle using the pretense of being a rider.
By using the digital payment to complete transactions, the risk of being robbed is reduced.
2. Ensure easy and convenient payment: When you use conventional transportation or taxis, you have to pay the driver immediately the ride is over. Here, the passenger can pay for the ride at their convenience via the Lyft app after the ride is over. If the passenger does not pay for the ride about 24 hours after the ride has ended,  the payment is made automatically using the passenger's default payment settings.
The convenience of digital payment is that if you forget your wallet or purse, you will still be able to make use of the Lyft app. After the ride, you will be able to pay using the apps linked to your bank account.
3. Company deductions: Lyft Inc. makes its profits by deducting a percentage of the amount earned on a single trip. Hence, to ensure a balance in payment and to guarantee that the company receives its payment, Lyft does not accept cash.
These 3 main reasons explain why Lyft's cashless policy is important and better than paying for services using cash.
Below are the steps you should follow to successfully pay for Lyft rides.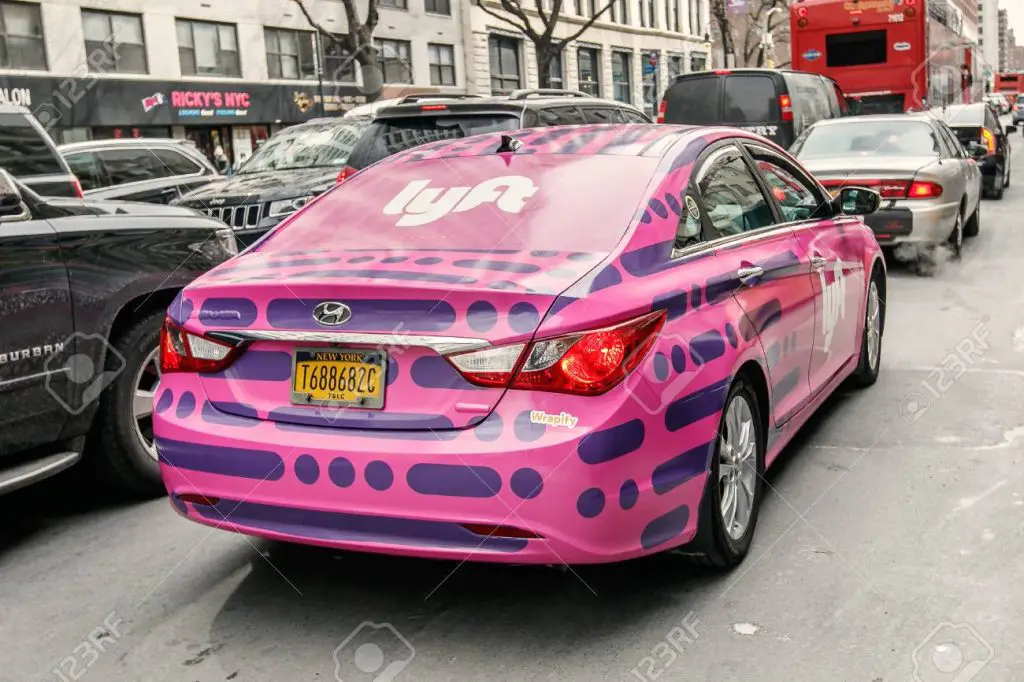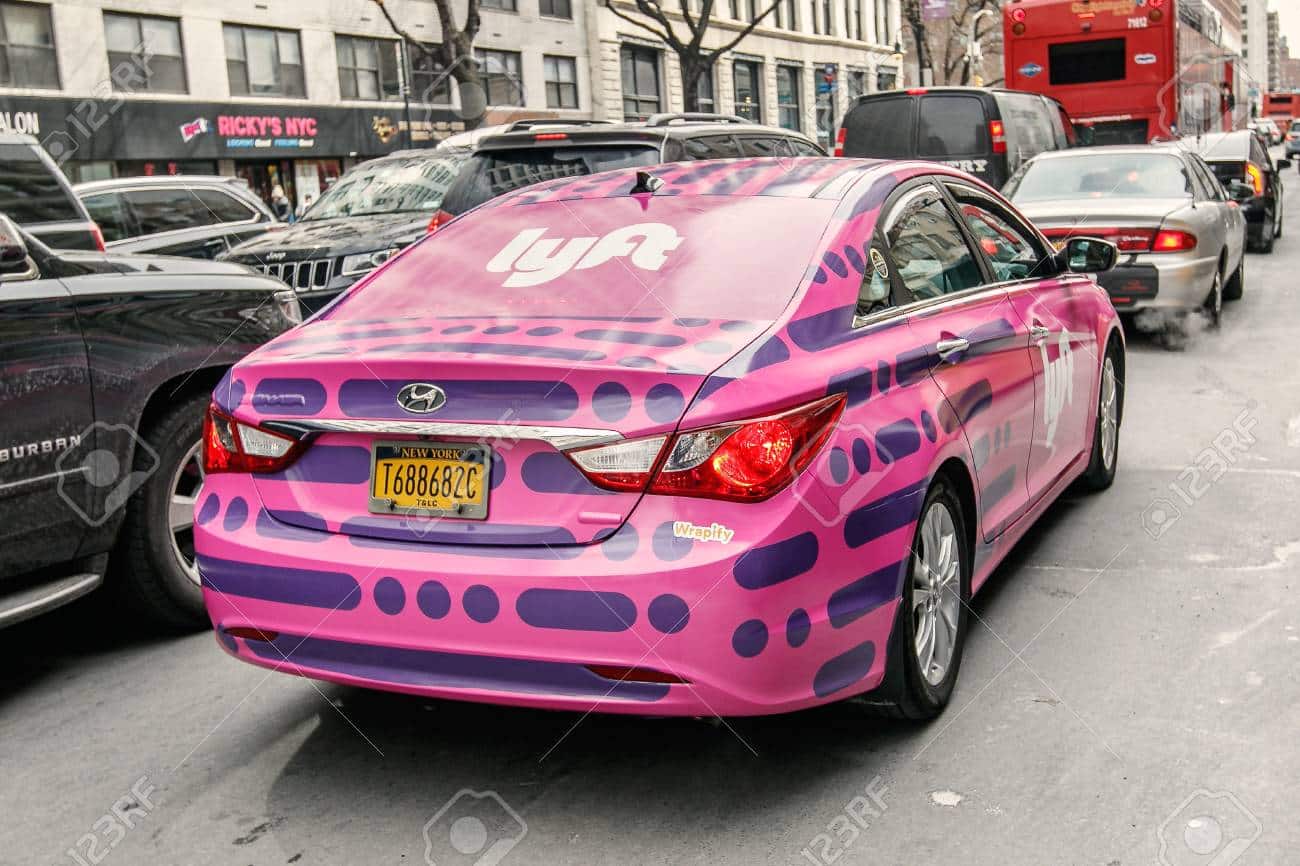 Step 1: When you sign up to Lyft, Enter your payment details. If you will be using third-party platforms to pay ride fees, link these platforms to your Lyft profile. If you prefer to pay using Lyft credits, enter your voucher code or the code of your gift card. You will be able to set a default means of payment for your profile.
Step 2: Pay after the completion of your journey. After you have reached your destination, you can confirm this on the Lyft app. Then, you will be given the opportunity to rate your driver. Choose the rating that accurately explains your experience with Lyft.  Furthermore, you will also be able to leave comments on your Lyft driver and ride. You can provide anonymous feedback if you prefer.
After leaving your rating and feedback, you will be shown the payment page. On this page, you can choose the payment method you prefer and pay for the ride. While on the payment page, you will be able to enter promo codes that provide you with discounts.
Step 3: Click the submit button. By clicking this button, your payment will be made and your feedback will be submitted. After paying for the ride, you will receive a receipt for the payment in your email.
Step 4: If you do not rate the driver and pay for the ride 16-24 hours after the ride ends, payment will be made automatically. The payment will be made using the default means of payment on your profile. Also, the driver and ride will not be rated.
Recommended: Does Lyft Do Background Checks for Its Drivers?
Can I tip a Lyft driver?
If you enjoyed your ride and would like to tip the Lyft driver, go ahead. Lyft allows you to tip the drivers. In this case, you can tip the driver using cash. If you do not have cash available, you can also tip when you pay for the Lyft ride using the app. This is the only instance where cash is allowed when using Lyft.