Michaels, headquartered in Irving, Texas, is an arts & crafts chain, with approximately 1,252 stores (January 2021) in Canada and the United States.
In this article, we will look to answer the question; Does Michaels Drug Test?
Quick Navigation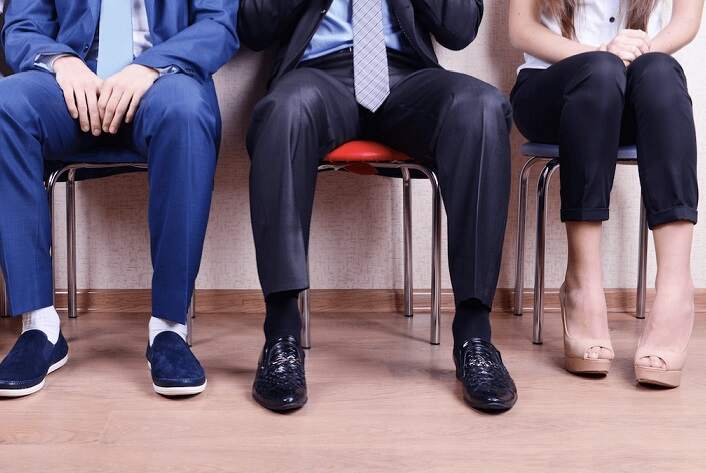 As one of the largest arts & crafts providers in North America, Michaels Stores was established in 1973.
Founder and Texas businessman, Michael J. Dupey, owned and operated a Ben Franklin location, which failed to convert into a store specializing in arts and crafts.
When Dupey's Ben Franklin arts & crafts business initiative failed, he decided to establish MJ Designs that was eventually acquired by the publicly traded company, the Michaels Companies.
In 1984, the Michaels Companies had 16 locations. 10 years later, The Michaels Company acquired multiple arts & crafts stores, including Aaron Brothers Holdings, Inc., in various markets.
The Michaels Company partnered with arts & crafts guru and American businesswoman, Martha Stewart to launch a DIY website called "Martha Stewart Crafts" in 2010.
The same year, the company partnered with Chef Duff Goldman to promote his baking products in its land-based stores.
In 2020, The Michaels Company reported around $5.362 billion in sales. In April 2021, Apollo Global Management acquired The Michaels Company. Following the acquisition, Michaels went private.
Why Work At Michaels?
Michaels employee benefits include:
Health care plans
Dental and vision plans
Life insurance
College tuition reimbursement program
401(K) retirement plan (eligible to employees who have reached over 1,000 hours)
Short- and long-term disability plans
Flexible work schedules
Bonus opportunities
30 Percent employee discount
Mentoring program
Development programs
Paid Time Off "PTO" (6 days each year)
Michaels employee benefits are limited to full-time workers.
Michaels Employment Opportunities
Michaels is currently looking to fill the following positions:
Cashier
Stocker
Replenishment Team Member
Sales Associate
Sales Floor Associate
Framing Associate
Associate Manager
Support Specialist
Customer Experience Manager
Sales Team Member
Merchandise Presentation Specialist
Director DC Transformation
Technical Designer
Does Michaels Run Pre-Employment Background Checks?
Yes, qualified applicants are required to sign an employment background check authorization document. The refusal to sign the authorization document will disqualify you from employment.
Michaels's pre-employment background check investigates qualified job applicants' education, criminal record, employment, driver's license, identity, and credit history.
Does Michaels Hire Felons?
No, Michaels does not hire felons, according to former and current employees.
What Does Michaels Drug Test Check For?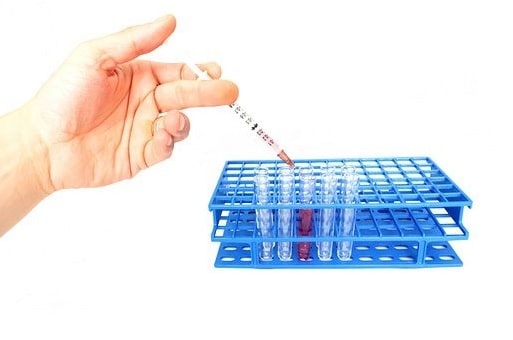 When getting drug tested by Michaels, you're likely going to be checked for specific substances. In general, the company will use a urine drug test or saliva drug test.
The drug test will check for the most common drugs, including benzos, opioids, marijuana, and amphetamines. If you've been using any of these substances, you're likely going to lose the job opportunity.
Stop using drugs for several weeks before applying for a job with Michaels. Following this advice will greatly increase the likelihood that you're going to get the job.
How To Pass A Michaels Drug Test
At the end of the day, you'll want to do everything you can to pass Michael's drug test. Although you could try cheating the test using synthetic urine, this is a bad idea.
Remember that you could get caught using fake urine. If this happens, you're going to find yourself in big trouble.
If you're serious about passing the test and getting the job at your local craft store, it is best to stop using drugs. Remember that many substances take a week or longer to leave your system.
Therefore, you should stop using drugs a week or so before applying. If you do this, you'll have plenty of time to become drug-free and pass the test.
How Does Michaels Drug Test Work?
You're likely curious to learn more about the drug test Michaels regularly uses. Ultimately, the company may use a urine drug test or a saliva drug test.
It is important to learn more about both. The saliva drug test is quick and convenient. If you're asked to take a saliva drug test, you'll have to swab the inside of your cheek using a Q-tip.
Once you've done this, the sample will be tested. In general, you shouldn't drink or eat anything 10 minutes or so before the drug test.
Depending on the test, the company may get the results immediately. Urine drug tests tend to take longer.
With a urine drug test, you'll have to visit a lab and urinate in a sample cup. The sample will be sent to a lab for testing. Typically, urine drug test results come back within a week.
When Does Michaels Drug Test?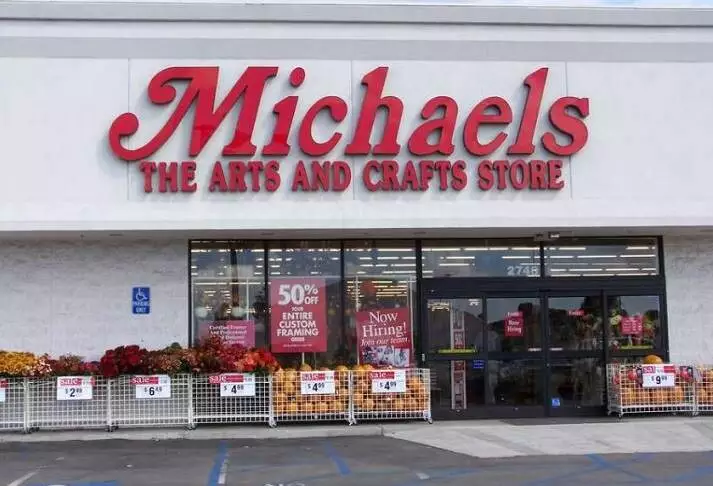 It is important to remember that Michaels may drug test its employees at different points. It may depend on the circumstances.
However, it is common for the company to drug test new workers. There is evidence that it will and will not drug test applicants. Therefore, it is a good idea to prepare for a drug test.
Plus, you may get drug tested when getting a promotion because the company wants to make sure you're the best candidate.
Finally, you have to understand that you could get hurt on the job. If you have to lift a heavy box, you might hurt your back.
Unfortunately, it happens more frequently than you could ever imagine. If this happens, you're likely going to be drug tested.
The company wants to ensure that you weren't high when you got hurt. If you were, they will use this against you, so they don't have to pay for the injury.
When working at Michaels and other craft stores, it is wise to remain free of drugs.
Summary
Michaels is one of the leading arts and crafts stores in the United States. Whether you're a painter or drawer, there is a good chance that you're going to visit Michaels at some point.
You can also get a job with this company. Doing so will prove to be worth it since Michaels offers a comfortable, fun work environment.
You'll have a great time every day you go to work. Before you can get a job with this company, you'll have to pass a drug test.
Be sure to stop using illicit substances, so you can get the job and begin working for your favorite art supplies retailer.