Does Sprouts Drug Test Employees? Sprouts Farmers Market, Inc., headquartered in Phoenix, Arizona, is a supermarket chain. The company started out as an independent fruit stand.
Over time, founder, Henry Boney, began to establish open-air and small-box farmer markets. The family decided, in 1997, it was time for a new name for their small-box farmer markets/grocery stores.
They renamed the establishment Henry's Farmer Market. About five years later, Henry's Farmer's Market was established in Chandler, Arizona, in remembrance of their father.
In 2013, Sprouts announced it would become a publicly-traded company. For two consecutive years, Sprouts was included in the Fortune World's Most Admired Companies list.
The company supports its community through supporting wellness- and health-related programs. The company established a nonprofit charity, Healthy Communities Foundation, in 2015.
Does Sprouts Drug Test Employees in 2023?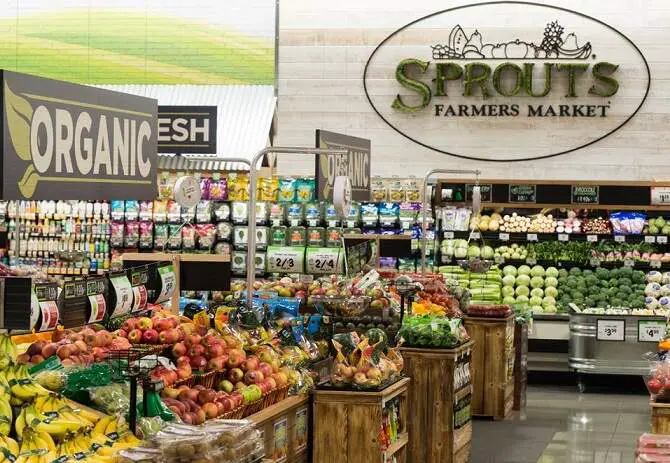 Sprouts Pre-Employment Drug Testing Procedures
Qualifying applicants required to undergo employment drug testing will need to visit a designated third-party laboratory or drug testing facility. It is important to note, every drug testing experience is unique.
If you ask one employee about their pre-employment drug testing experience, they will report it went smoothly. Ask another employee and get an entirely different answer.
It will be in your best interest to be prepared for any scenario to ensure there are no surprises.
Some Sprouts' former and current employees claim they were sent to an off-site testing facility, where they submitted a saliva sample.
Others claim they were required to submit a urine sample for Sprouts' employment drug test. Then, you have those who claim they were not required to take a pre-employment drug screen.
Basically, it is impossible to get the same answer from two Sprouts' employees.
How Long Does It Take To Get Results From Sprouts' Employment Drug Screen?
Most third-party testing facilities and laboratories can process a pre-employment drug screen in less than 72 hours. When you receive the results of the drug screen will depend on Sprouts.
Some third-party testing facilities are open to providing drug screen results to individuals while others will only deal with Sprouts.
If you are interested, talk to the lab technician during your appointment. Otherwise, you will not know the results of your drug test until Sprouts contacts you via email or landline.
If Sprouts utilizes a urine drug screen as part of its pre-employment process, you can expect to receive your results within one to five business days. Hair drug testing takes between four and 10 days to process.
What To Expect During A Sprouts Employment Drug Test?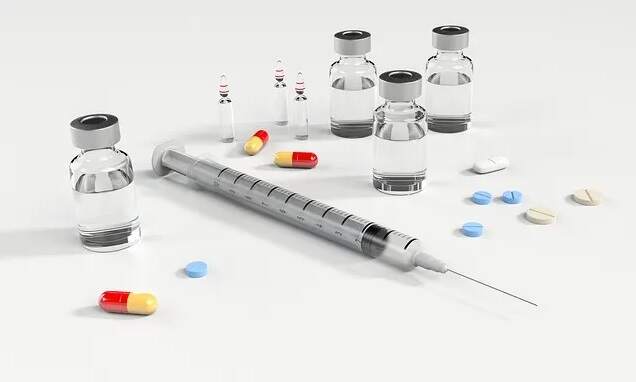 Following an interview with Sprout's recruiter, you may receive paperwork for an employment drug screen. If so, you are required to report to a designated, third-party testing facility. At the facility, the technician will begin to process your drug screen paperwork.
You are required to validate your identity through multiple legal documents with a recent photo. Your documents must be up-to-date and valid, or the lab technician will not be able to validate your identity.
Once your identity is validated, you will be taken back to a testing area. Depending on the type of sample required for the drug screen, the procedure should be complete in less than 30 minutes.
A urine sample will be collected in a private bathroom. The technician visually inspects the bathroom and switch off the water supply before you are permitted access.
You are not permitted to flush the toilet or wash your hands until the technician gives you the okay to do so.
Blood drug screens are a little more complicated. The technician utilizes special medical equipment to collect the blood sample.
Several vials of blood are taken to ensure accuracy across the board. You are required to initial each vial to avoid a mix-up at the laboratory.
Does Sprouts Drug Screen Entry-Level Positions?
According to the major of available information, Sprouts does not drug test applicants applying for entry-level positions. Entry-level positions at Sprouts include baggers, buggy pushers, cashiers, custodians, and stockers.
Can Job Applicants Dispute Sprouts Drug Screen Results?
Yes, all job applicants have the right to dispute their drug screen results, but not without a legitimate reason. If you receive a false-positive drug screen, you have the right to dispute it.
Unfortunately, the appeal process is not that simple. In fact, it could take the help of an attorney to convince Sprouts to let you retake your drug test.
You will need to be very convincing to pull the dispute off. Instead of retaking the drug screen, you can request your previous sample to be retested. Most third-party drug testing facilities divide samples into two parts.
Do Sprouts Use Employment Background Checks?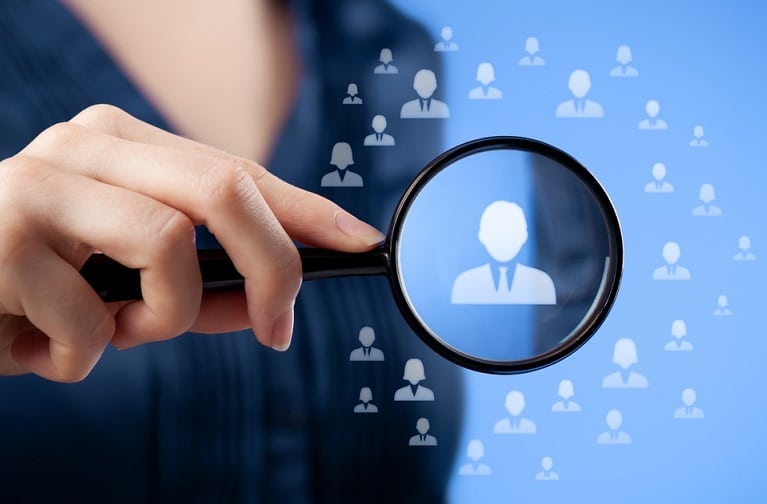 Yes, Sprouts requires all qualifying job applicants to undergo background checks. Sprouts' employment background check is utilized to validate the information provided by the applicant.
Sprouts' background check includes a criminal record, education history, credit score, motor vehicle record, and employment history.
When the background report is submitted, the hiring process is put on hold for one to seven business days.
When Sprouts gets your background report, a recruiter will conduct a comparison with the information on your employment application.
Sprouts recruiters focus closely on the applicant's criminal, education or special training, and employment records. The comparison of both documents gives Sprouts an idea of what type of person and worker you are.
If the information you provided in the application does not match the information in the background report, it will draw a red flag.
Sprouts recruiters do not expect all your information to match perfectly. However, fallacies regarding your criminal record will exclude you from employment with the company.
Do Sprouts Hire Applicants With Felony Convictions?
No, Sprouts, like many American employers does not hire applicants with felony convictions. However, some locations may be open, to hiring qualifying applicants with non-violent felony convictions.
Alcohol public intoxication, bribery, counterfeiting, disturbing the peace, disorderly contact, and receipt of stolen goods are just a few non-violent felony conviction examples.
Violent felony convictions, such as murder, child abuse, sexual assault, and aggravated assault may exclude you from employment at Sprouts.
If you have any questions about your criminal record, do not hesitate to reach out to Sprout's recruiter. Do not let your criminal history prevent you from applying for a job at Sprouts.
How Far Do Sprouts Employment Background Checks Go Back?
Sprouts utilize pre-employment background checks to verify if qualifying applicants have a history of violent felony convictions. Sprouts employment background check goes back seven years.
In other words, if you have a felony conviction dated less than seven years, you may be disqualified from employment at Sprouts.
Any felony conviction dated over seven years will most likely not be considered during the hiring process. However, violent felony convictions may disqualify you from a job at Sprouts.
What Kind Of Drug Test Does Sprouts Use?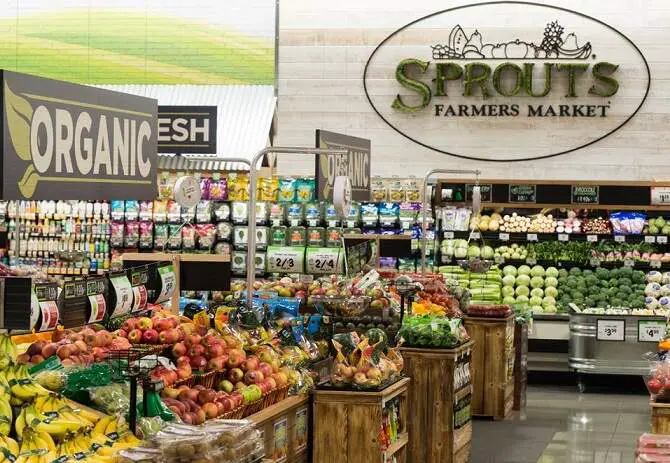 Sprouts utilize a standard pre-employment urine drug test. The company relies on third-party laboratories and drug testing facilities to test qualifying job applicants for illicit drugs and alcohol.
Does Sprouts Do Pre Employment Drug Test?
The information online is conflicting. The information is a mixture of former and current employees who are claiming they were and were not required to undergo pre-employment drug testing.
To obtain facts, you must contact the company directly.
What Is Starting Pay At Sprouts?
Sprouts pay new hires between $9.50 and $13, depending on skills, position, education, and training.
How Long Does It Take To Get Hired At Sprouts?
Sprouts' hiring process can take between three and 14 days. On rare occasions, qualifying applicants may get hired on the spot. It depends on the recruiter, demand, and urgency to fill the position.
How Hard Is It To Get Hired At Sprouts?
Several factors – recruiter, applicant's skills, and demand for new workers – determine the level of difficulty for getting a job offer at Sprouts.  Some former and existing employees report getting hired at Sprouts with little to no effort.
See Also: Do Sprouts Take EBT Payments?