What do you need to know to get a job with State Farm? Do State Farm Drug Test employees? Continue reading the in-depth guide below to learn more about State Farm and its pre-employment drug-testing policy?
Everyone needs insurance. Whether you own a car or a house, you'll need to obtain insurance to protect your asset.
In addition to this, you should think about acquiring life insurance because you never know what is going to happen. Insurance is a vital investment for many Americans.
Therefore, you can guarantee that there will always be a higher demand for car, house, and life insurance. You may want to become an insurance salesman or saleswoman.
Doing so will pay dividends in the long run. State Farm regularly hires to keep up with the ongoing demand.
About State Farm
First, you should know that State Farm is one of the biggest insurance companies in the country. You've likely watched some of their television commercials with the best NFL players in the world.
It owns a handful of insurance companies and operates them simultaneously. Today, its headquarters is found in Bloomington, Illinois. With 343 claim offices and 30 operations centers, State Farm is enormous.
It can conveniently serve Americans across the country. One thing to know about State Farm is that the private company employs roughly 18,000 agents and more than 57,500 employees. Since the country's population is growing, State Farm needs more workers.
It is vital to have more workers to keep up with the growing demand for insurance. There is always a spot for you. However, you must remember that you'll need to pass a drug test before you can become a State Farm employee.
Possible Jobs With State Farm
Since State Farm is primarily known as an insurance company, many people believe they're going to get a job selling insurance for the company. While this might happen, there are other opportunities too.
State Farm hires many people to fill many positions. For instance, you might become an account representative for the company.
Other possible jobs you could get with State Farm include an administrative assistant position, intern, or customer service manager.
When browsing the available jobs, it is pertinent to carefully research your options. Be sure to find a position that matches your skills and qualifications. Otherwise, you'll have a much lower chance of getting the job.
You'll also discover that this company offers some work-from-home positions. For instance, it is currently searching for claim specialists that can work from home.
Check this also: Does Ulta Beauty Drug Test?
Finding State Farm Jobs
Before getting into the company's drug-testing policy, you should find out how to discover job openings. Thankfully, it isn't hard to locate job openings for State Farm. All you have to do is visit the company's official careers website.
Once you've visited the official website for State Farm, you can begin searching for job openings. The process will prove to be quick and easy. You can begin searching for jobs in your area.
It is easy to search the company's website to find jobs that will work well for you. When using the website, you can learn more about the job openings too.
On the website, you'll find out where the job is located, what its category is, and whether it is full or part-time.
Furthermore, you can use the website to apply for the job conveniently. It is always best to apply for the position online since doing so is safer and more convenient.
Check the jobs on the website and apply for those that match your preferences and skills.
Does State Farm Drug Test Before Hiring Workers?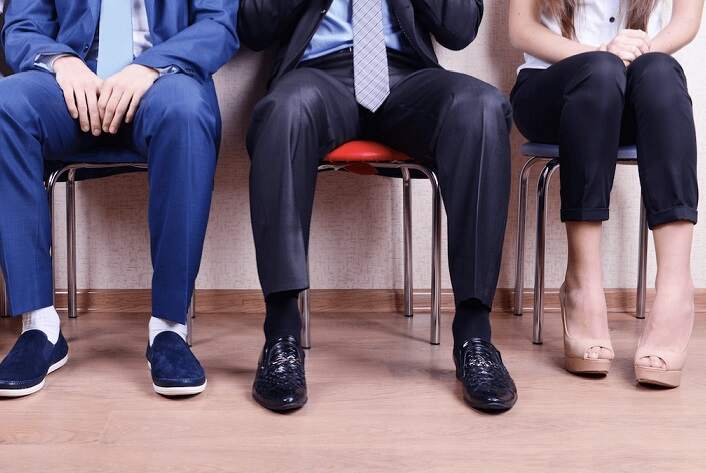 You're likely worried about getting drug tested. Unfortunately, it happens. If you want to get a job with State Farm, you need to prove that you're not using drugs.
The best way to do that is by completing and passing a drug test. In general, the company is going to drug test you before you get a job.
If everything goes well, the company will give you a job after the interview. If this happens and you accept the job, you'll have to take a drug test.
The company uses full-scale drug tests during the pre-employment process. If you're going to get a job working for State Farm, you will be drug tested at some point.
Furthermore, you have to be ready to be drug tested randomly. The company has been known to randomly drug test workers although it doesn't do it often. Drug tests are common when workers are promoted too.
Finally, you may get drug tested when your supervisor suspects that you're using drugs at work. In addition to a drug test, your background is going to be checked too.
What Type Of Drug Test Does State Farm Use?
You must remember that State Farm typically uses urinalysis to test potential job candidates. As you've likely already guessed, this means that you'll have to urinate in a cup.
After the job interview, you may get a job opportunity. If this happens, you can accept or refuse the job. Once you've accepted, you'll be asked to take a test. You'll have to pass the test to get the job. The process is simple, but it can be daunting.
How State Farm's Drug Test Works
Again, you'll likely be offered a job during or after the interview. If you accept the job, you'll have to pass a drug test. State Farm's HR person will give you instructions for taking the drug test.
You'll receive paperwork and an address. To take the test, you'll have to go to the clinic using the address you were given. The paper must be given to the representative inside. They'll help you administer the test.
You'll have to urinate in a sample cup while being monitored. The process is simple, but it can be scary to urinate in a cup in front of someone.
You won't be watched in most cases. The sample will be sent to and tested at a 3rd-party lab. Before you know it, you'll hear something from State Farm. You may get the job if you pass the test.
Read Also: Does Ace Hardware Drug Test?