Does Swift Hire Felons? Swift is one of the largest logistics companies in the United States. Swift Transportation is headquartered in Phoenix Arizona, The company provides a range of transportation services, including:
Intermodal
Expedited
Heavy haul
Refrigerated (grocery and perishables)
Dry van
Dedicated
Flatbed
Logistics
Warehousing
Over-the-road full-truckload
Other services include equipment sales and leasing for companies of all sizes.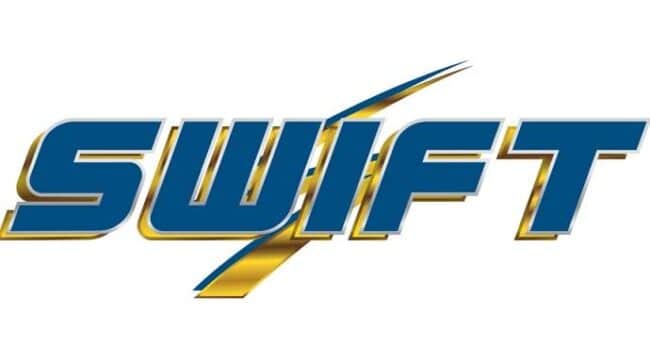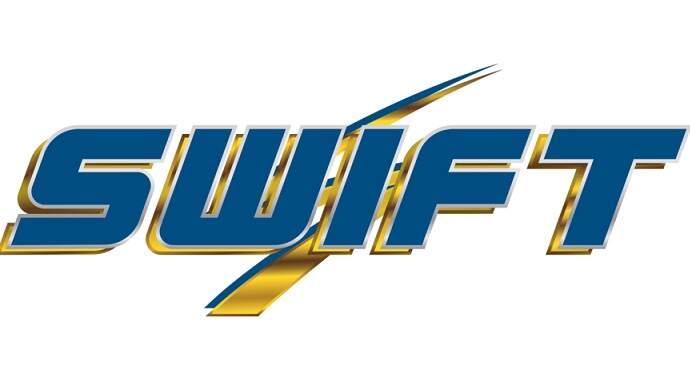 Swift Transportation, formerly known as Common Market, was established by Jerry Moyes in October 1966. The company was specifically founded for imported steel and Arizona-grown cotton, The first cotton route began in Arizona and ended in Southern California.
Common Market was acquired by Swift Meat Packing, which is where Swift Transportation came into play. Jerry, along with his brother, Ronald Moyes, father, Carl Moyes, and Randy Knight teamed up, as part of a Swift Transportation startup. The team set a $25 million annual revenue startup goal that would be reached by 1984.
Jerry Moyles took over ownership of Swift Transportation, following the passing of his father, Carl Moyes. By 1990, Swift Transportation had 800 trucks on the road, at which time, it had grown into a $125 million transportation company.
A 2017 merger with Knight Transportation created what would be deemed as "Knight-Swift", also known as "Knight-Swift Transportation Holdings, Inc. Today, Knight-Swift includes Abilene Motor Express and Barr-Nunn Transportation, both of which are operating separately.
Swift Transportation has more than 40 full-service facilities in Mexico and the United States. Trans-Mex, a transportation carrier based in Laredo, Mexico, is a Switch Transportation subsidiary.
The company currently has more than 14,000 trucks on the road, generating around $4 billion in annual revenue. Swift Transportation describes itself as the "largest full-truckload motor carrier in North America".
See Also: List of Trucking Companies That Hire Felons.
Why Work For Swift Transportation?
Swift Transportation is a rewarding career, offering an over-the-road experience like no other. For people who enjoy traveling, driving, and making money, all of this can be yours as a Swift truck driver. Swift Transportation truck driving benefits include the following:
Job security
Work-life balance
Health care insurance with prescription drug plans
Vision and dental plans
401(k) retirement plans
College tuition reimbursement plan
Employee assistance program
Life insurance plans
Short- and long-term disability insurance plans
Flexible Spending Account "FSA"
Performance bonus opportunities
$1,500 Over-the-road bonus
Mentor opportunities
Career growth
Dedicated routes
Weekly pay
Swift Transportation Hires What Type Of Drivers
Swift Transportation prides itself on having a versatile workplace, on the road and off the road. The company is open to hiring all types of drivers, including:
Experienced drivers
Team drivers (husband and wife, friends, brothers, and father and son)
Female and male drivers
Recent CDL graduate drivers
First-responder drivers
Veteran drivers
Swift Transportation Driving Positions
As the largest North American full-truckload carrier, Swift Transportation has a moderate amount of driving positions to fill. Swift transportation driving positions include Over-the-Road "OTR", local, regional, reefer, dedicated, dry van, and flatbed.
Each Swift Transportation driving position earns a weekly paycheck. Some driving positions pay slightly more than others. For example, a Swift Class A dedicated driver position pays an average of $1,375 per week, while the Class A CDL flatbed driver positions pay an average of $1,700 per week.
The company also takes the driver's smoking preference into account. Drivers who do not smoke are provided with a smoke-free truck.
Every driver – newbie and veteran – is given the opportunity to earn monthly bonuses. As a newbie, you can earn up to $600 per month in bonuses, which is fairly good when you consider most companies are not offering employee bonus opportunities. Veteran drivers can earn bonuses up to $1,500, with a big of hard work and dedication.
Some positions require truck drivers to be available no fewer than 5 days a week.
Does Swift Transportation Hire Felons?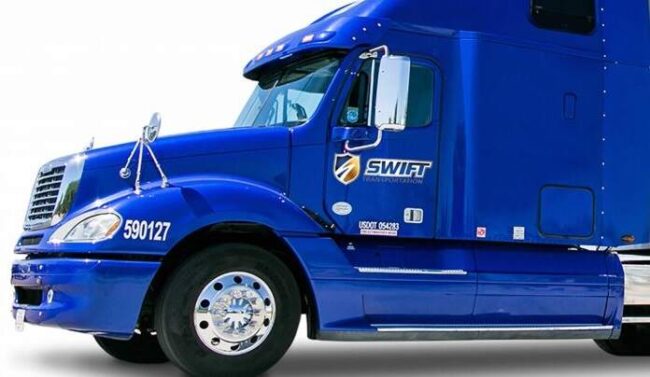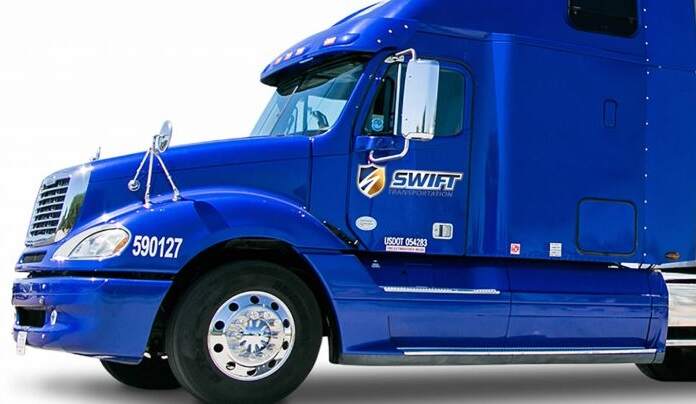 Logistics and transportation companies are required to heed Department of Transportation laws and regulations. They are also under a lot of pressure to minimize their commercial truck insurance premiums. One way they do this is through complex driver background checks and drug testing procedures.
Most logistics and transportation companies, including Swift Transportation, are open to hiring truck drivers with felony records. However, these companies have strict hiring protocols that do not include truck drivers with recent felony convictions. Swift Transportation like other US carriers does not hire truck drivers with felony convictions less than 10 years old.
Truck drivers with felony convictions less than 10 years old will most likely not be eligible for Swift Transportation truck driving positions. If you have any questions, you should contact Swift's Arizona headquarters to speak with a human resource agent.
Swift Transportation suggests all interested truck drivers get prequalified. This is a simple process that involves completing the "Prequalify Now" form. Answer a few questions and submit the form to Swift Transportation in 10 minutes or less.
Does Swift Hire Truck Drivers With DUI Convictions?
Swift Transportation is upfront with truck drivers who are interesting in driving for its company. The company does not recommend applying for a truck driving job if you have a DUI conviction that is less than 5 years old.
Basically, truck drivers with DUI convictions in the past 5 years should look elsewhere for a truck driving job. The same thing goes for people who do not have a valid Class A CDL.
Motor vehicle accidents must be 5 years or older to qualify for a Swift driving position.
Applying To Drive For Swift Transportation
Like most US employers, Swift Transportation has simplified its hiring process. Today, truck drivers can apply at SwiftTrans.com online.
The first step of the process begins with a short form that will connect you to a Swift recruiter. Swift Transportation job recruiters can also be reached via the toll-free number available on the official website.
Those who wish to skip the prequalification process can apply for an available truck driving position online. Swift's employment process requires a valid social security number, home address that must be valid for the last 3 years, valid driver's license, driver's license record that covers the last 3 years, employment history dating back the past 10 years, and a criminal record report.
Recommended: Does Central Transport Hire Felons?.