Does Verizon hire Convicted Felons? It's tough to find your way back into mainstream society after you are released from prison. People are usually biased about felons and take a long time to accept them as part of society.
A felon usually faces great challenges in gaining the lost respect in the community and family. And of course, things become even more challenging when they have to search for employment.
Many companies hold reservations against felons when it comes to employment. A lot of employers today conduct background checks on job applicants. Now, if the screening scans out a candidate with a criminal record, he is most likely to be chucked out.
Quick Navigation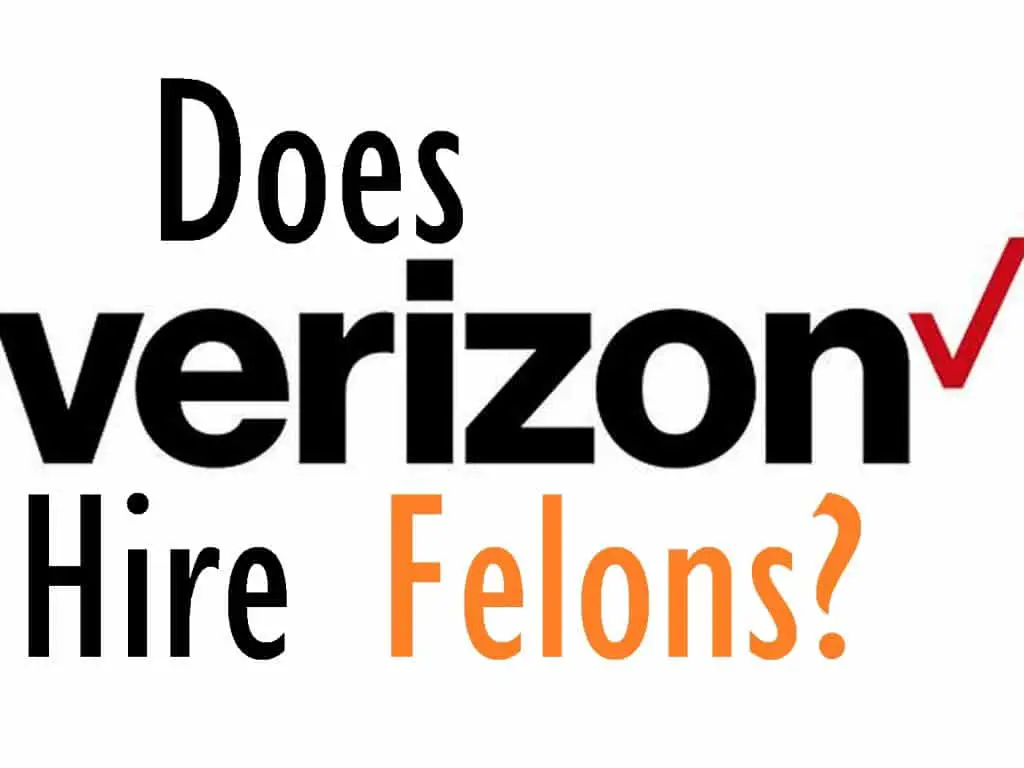 However, not all recruiters follow the same path. There are actually some employers who only focus on the qualification and skill of the employee and not on his past history. Yes, you will find companies that are ready to work with felons.
Now, let's come to the moot point of our discussion- does Verizon hire felons?
Why seek a job at Verizon?
One of the most leading names in the telecommunication sector, Verizon is the pioneer of the state of the art 4G LTE wireless communication in the US.
The globally operating firm holds offices in 150 locations and its connection reaches 2,770 cities. As per the sources, the telecommunication giant is flexible to recruit felons.
However, one cannot guarantee whether each of the Verizon locations is felon-friendly. Some may refuse to hire as well. But that is entirely dependent on the specific location you are applying for.
On average, it does not seem Verizon holds any reservation regarding the recruitment of felons. So, if you are looking for a good job in the telecommunication sector, you may count on Verizon.
There are various job positions to apply for in Verizon, depending on your skill level and educational qualification.
The company offers extensive job opportunities in sales, customer service, technology, and corporate management.
Verizon also offers great job opportunities for those willing to be in-store retail staff. Besides, there are positions in finance, marketing, and product development.
Based on your skill level and qualifications, you may apply for multiple job positions in the company.
The application process
Verizon posts its job vacancies on its "Careers" page. You may also look for Verizon jobs on online job search sites. The application process is conducted online.
You will have to answer some basic personal details about yourself-such as phone number, email ID, address as well as your Social Security Number.
You may even need to submit references while applying for the job in Verizon, depending on the post you are applying for.
Applicants are generally required to furnish the reference of their previous employers for evaluation by the company HR team.
The Verizon HR team will evaluate the applications and send email confirmation to shortlisted candidates for interview.
You may have to take part in a group orientation program with other shortlisted candidates. You will also sit for individual interviews with the HR managers of the company.
At the interview, the HR managers will inform you about the designated job duties, depending on the position you have applied for.
Now, it's to note here the first phase of your application process will include background checks as well.
You must be wondering, this is where you will get chucked out because of your dark past. Well, once again, Verizon does hire felons, provided they seem to be actually safe and eligible.
Akin to any smart employer, Verizon follows some guidelines when it comes to selecting felons for its workforce.
Guidelines followed by Verizon for hiring felons in the workforce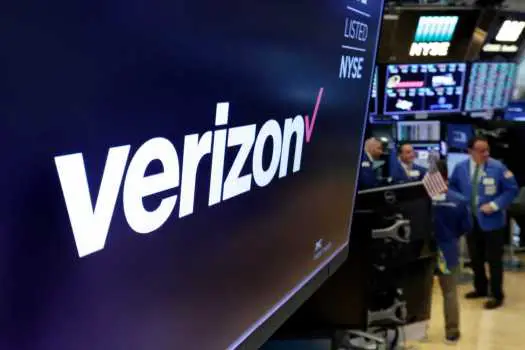 All felon applicants are thoroughly evaluated before they are considered for recruitment in the Verizon workforce.
The telecommunication giant makes its evaluation & decision on a case-to-case basis when it comes to recruiting ex-offenders in the staff team.
There are several aspects that Verizon considers while evaluating a felon applicant.
The most important part here is the time span between the applicant applying for a job & getting released from jail.
The type of felony committed is another major aspect that is studied here while assessing the applicants.
The company is extra careful about felons who were arrested for drug-related crimes for obvious reasons.
Verizon usually prefers to recruit those felon applicants who have taken meaningful steps to carve out a changed and positive life for them. You will be asked about your crimes and related details.
Be honest with your replies, no matter how embarrassing these sound for you. End of the day, Verizon wants reliable employees.
If you can't muster up the courage to be truthful about your wrongdoings, you will be only worsening the situation.
Steps you must take to establish truth
 When it comes to hiring a felon-applicant, employers are usually apprehensive given trust issues.
Now, that's not uncommon or unnatural. Even those employers who are flexible to recruit felons are a little wary of hiring them, for obvious reasons.
They are ready to give the felon a second chance but only if that person is worth it. So, when you are eager to start afresh with a proper job, the first thing you will do here offers solid proof of your changed lifestyle.
So, how to do that? Well, you must prove to them that you have taken and completed the rectification programs. You can join a re-entry program here. It's certain to leverage your chances in the job market.
Then, if needed, you may have to take counseling and complete a rehabilitation course.
Besides, you should also work to expunge your records. Verizon will definitely prefer to hire a felon-applicant with expunged record compared to a one who hasn't worked for that yet.
Yes, the road ahead is a tough one. But the good news is, with felon-friendly employers like Verizon, it's not impossible to secured employment. It's just that you have to put sincere efforts to earn their trust.