Whether in search of a new job or switching jobs, employment is a big challenge for felons. As a giant in the coffee shop industry, Starbuck boasts of over 30,000 coffee shops and over 300,000 workers spread across the world. With its workforce and impressive worker's welfare, Starbucks is the dream of most people – including felons.
But factoring the typical challenge of felons, here's a common concern among people with records – Does Starbucks Hire Felons?
Now let's find out if you stand a chance of getting a job at Starbucks with your record.
Does Starbucks Hire Convicted Felons?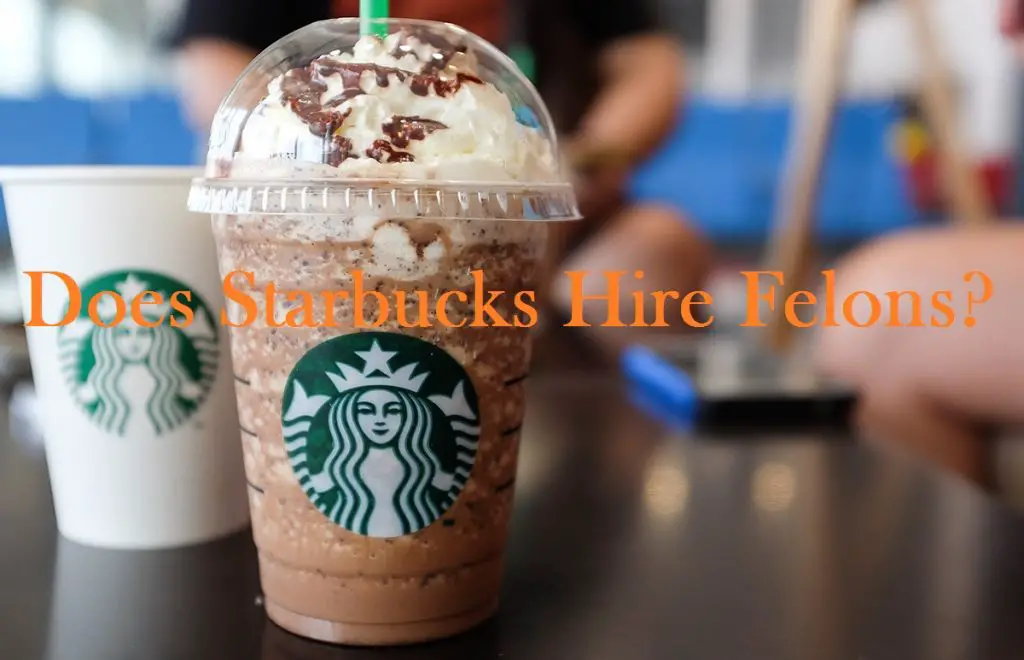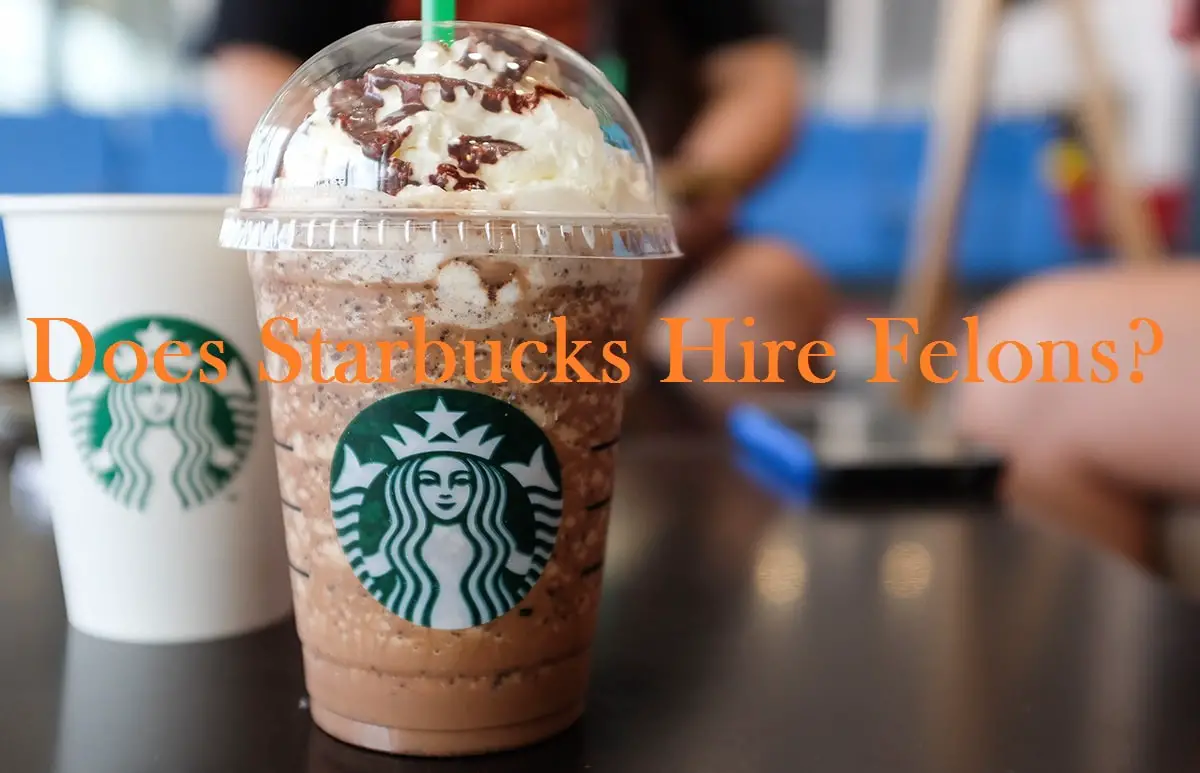 Good news – Starbucks does not care about applicants' criminal histories. However, they would run a criminal background check after successful applicants are offered conditional employment.
This, we found, is to offer people with records a case-by-case assessment. This formula helps the organization prioritize applicants' potentials and capabilities over their records.
Do Felons Work in Starbucks Shops Presently?
But since they seem to give every applicant a  fair chance, the chances are high, that they have felon employees. Although We couldn't find any reliable source to verify, this Reddit thread suggests Starbucks hires felons.
How About Applicants With Misdemeanors?
No word from Starbucks on whether or not they hire applicants with a misdemeanor. However, since they provide a level playing ground for all their applicants, then we can assume they won't disqualify you for your misdemeanor.
Does Starbucks Support the Ban The Box Movement?
Perhaps Ban The Box sounds strange, it's a campaign which promotes fair opportunities for job applicants – regardless of records or background. Employers on the ban the box list do not question applicants' past or run a background check.
Any Felon-Designed Scheme at Starbucks?
We couldn't certify if Starbucks has any felon-specific program or special packages for felons. However, we are sure there are no disturbing discrimination in their hiring practices.
What Are The Entry Level Jobs at Starbucks?
Starbucks' Career page has a comprehensive list of available positions. Corporate positions, Retail and retail leadership, as well as manufacturing jobs, make the list.
Barista – preparing and serving coffee and taking order payments – is the major entry-level position at Starbucks. They do practically everything – in bits – around the store.
Here's a nice place to begin your career in the booming coffee shop industry. If you prove reliable, you could get to higher positions – of course with higher remunerations – In no time.
Read also: Does Whole Food Hire Felons
Getting Hired as a Felon at Starbucks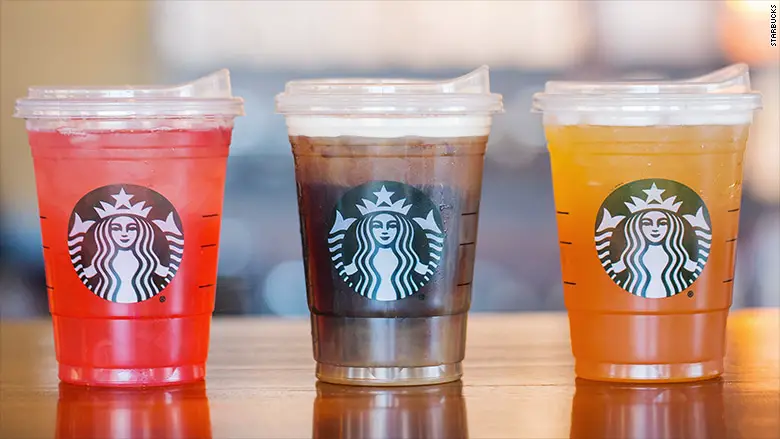 How can a felon get a job at Starbucks? No special rules – do as everyone would. Polish your resume to suit their requirement and ensure you understand their job description.
Are you applying for a barista? You know effective communication is a keyword here – the art of engaging customers and understanding their needs through pleasant communication.
Experience with other coffee stores could increase your chances.
If you get enlisted for an interview, here are some helpful tips to increase your chances:
Physical Appearance
Baristas, for example, often relate to customers, directly. So, Starbucks will most likely award points to your outlook during the interview. And, of course, your dress sense and overall physical appearance speak volume.
To better understand the relevance of your dress code in landing a job at Starbucks, see their "Look Book." If your dress code matches their standard, then, you're a step closer to landing a Starbucks job.
Even Starbucks Hates Bad Manners
A barista's job is widely customer-woven. And everyone knows customers are king. So before you show up, be ready to prove to the interviewer how much you can welcome, engage, and give their customers all-round satisfaction when they come buying. However, avoid excessively long speeches – be concise and precise.
Job Experience
Most felons have a poor resume – of course, they spend most time incarcerated. If that's you, prepare to speak on that.
Although your record doesn't count, just be honest – say something about your charges. While you narrate – convincingly compare the person you were with what you've become. However, dwell on your good present – more than your bad past.
Does Starbucks Run Background Checks?
Yes, they do – but after you've got a provisional job offer. Based on your specific crime, a background check will either disqualify you or give you an opportunity to present your case and give enough reason to be considered for employment. As a business that interacts with customers –physically – violence- and theft-related violence will dampen your chances.
Last Tip
Do you seek a job at Starbucks as a felon? Thankfully, Starbucks is on the Ban Box list, and may not place so much importance on your records. However, you want to put your best foot first during the screening process – particular at the interview. Dress smart and presentable, prove why you're the best man for the job, and show how much you've changed after your time. If you do these well, your chances are high. So, Good luck!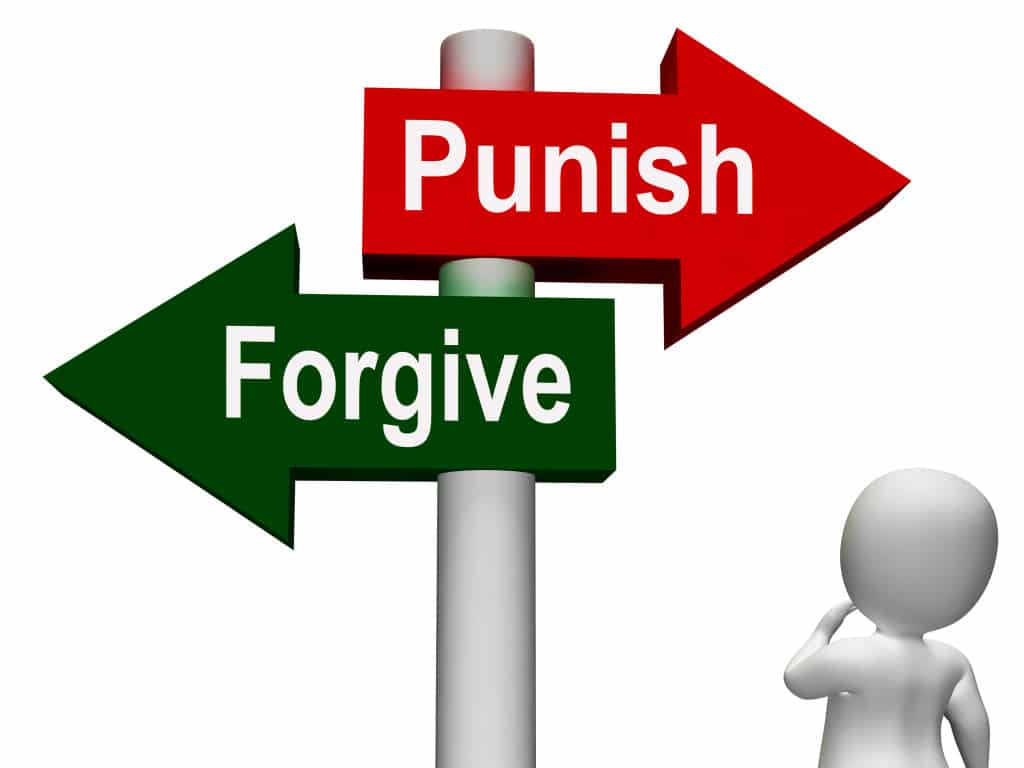 Robert Gomez was born and raised in the Bronx, New York. He currently lives in Northern California with "the wifey," "the kids," "the dog," and "that cat," 🙁 He is also a former journalist who has interviewed murderers on death row. Felonyfriendlyjobs.org was born to help ex-felons get a second chance in life.