Getting a job is one of the toughest challenge felons face after their release. Most felons have completely given up the idea of getting a decent job with their records.
But current realities say otherwise.
Felons who take the risk to hire felons have, over time, found that these former convicts make great employees. Still, the employment market remains particularly unfavorable to ex-convicts.
Lately, we received tons of messages from felons on what professions and companies favor felons. Among others, one of the common questions asked is: Can a felon become a private investigator?
In this article, we will examine some issues relating to private investigators and felons' chances of building a career in this niche
Who is a private investigator?
What training/education qualifies one to become a private investigator?
What is the average earning of a private investigator?
Can felons become a private investigator?
What to do
 Who is a Private Investigator?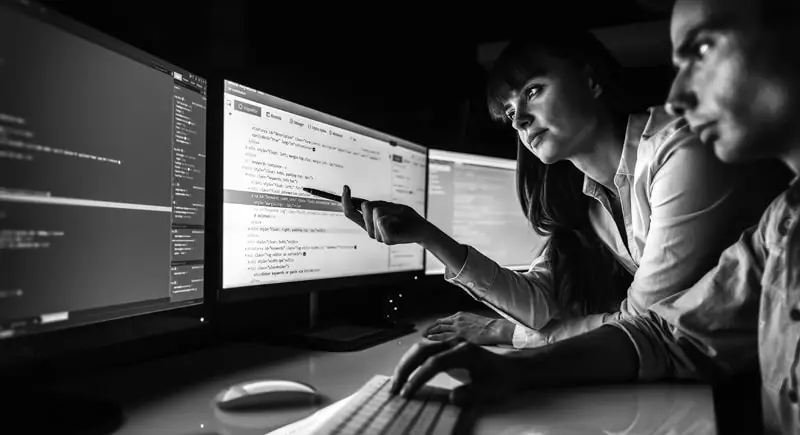 Otherwise called a detective, a private investigator gathers information about finance, legal, or personal issues. They provide a range of services, from verification of an individual's statement and background, to investigating crimes and locating missing persons.
Here are some primary duties of a private investigator:
Gathers information from interviews
Carries out surveillance
Digs up evidence for clients
Collects vital information from court records, the public, and the internet.
Carries out checks for civil judgment and criminal history.
Private investigators employ a range of options to verify the facts of a case. Mostly, they work on the computer, which allows them to access information like social network details, telephone numbers, online activities description, and individuals' records.
They also use phone calls to interview people and verify facts during a background investigation.
Investigators also carry out surveillance in the course of an investigation. They usually focus on a location – like an individual's office or home – with the use of binoculars and camera to obtain information about a particular person of interest.
However, investigators ensure their investigation activities do not – by anyway – contradict the law. A seasoned investigator should be vast in local, state, and federal laws, such as privacy laws and other legal restrictions since they work without the authority of law enforcement. Private investigator's authority is same as a private citizen's
Skip Tracers
Skip tracers are experts in locating people with unknown location. Debt collectors often hire these specialists to help them locate their debtors.
Top Skills of Private Investigators
Here are some important skills every private investigator should possess:
Decision making
A seasoned investigator should be able to think and take decisions quickly with limited information.
Research
To dig up useful information relating to the person of interest both online and offline
Communication skills
Must be able to pay rapt attention when people speak and ask relevant questions to obtain needed information during an interview
Skip tracing ability
Ability to search for and find missing people
Resourcefulness
To make use of limited leads and be able to foretell likely actions of a person of interest.
Patience
To wait for an extended period during surveillance, anticipating a predicted action
Organizational skill
Management of information collected from research
Time management
Fixing the most appropriate timing to get a missing person or take an important action that will give a headway.
Inquisitiveness
Ability to derive information and obtain the truth from asking questions.
What training/education qualifies one to become a private investigator?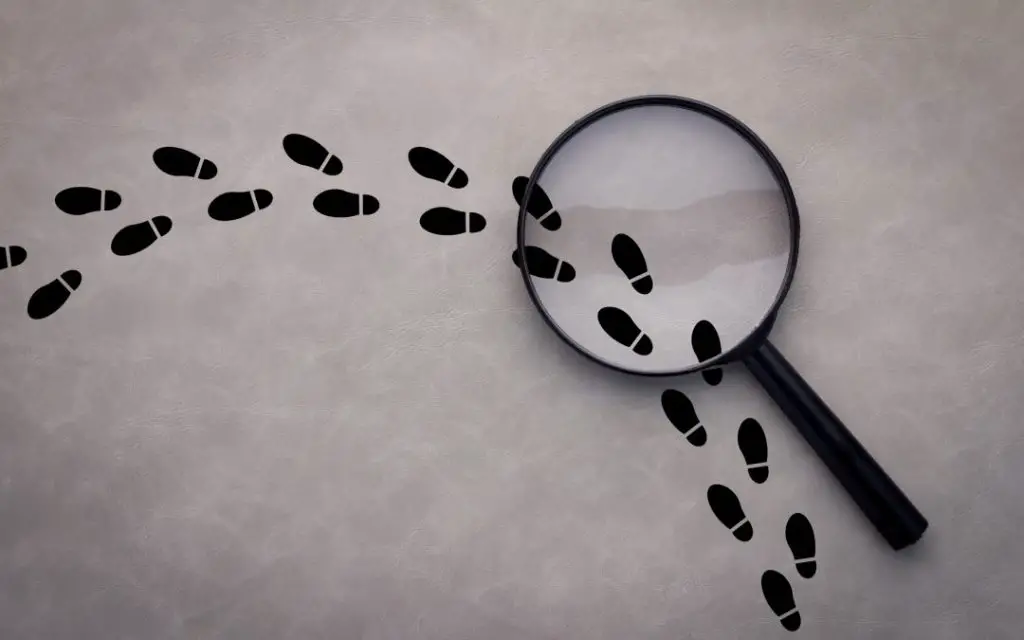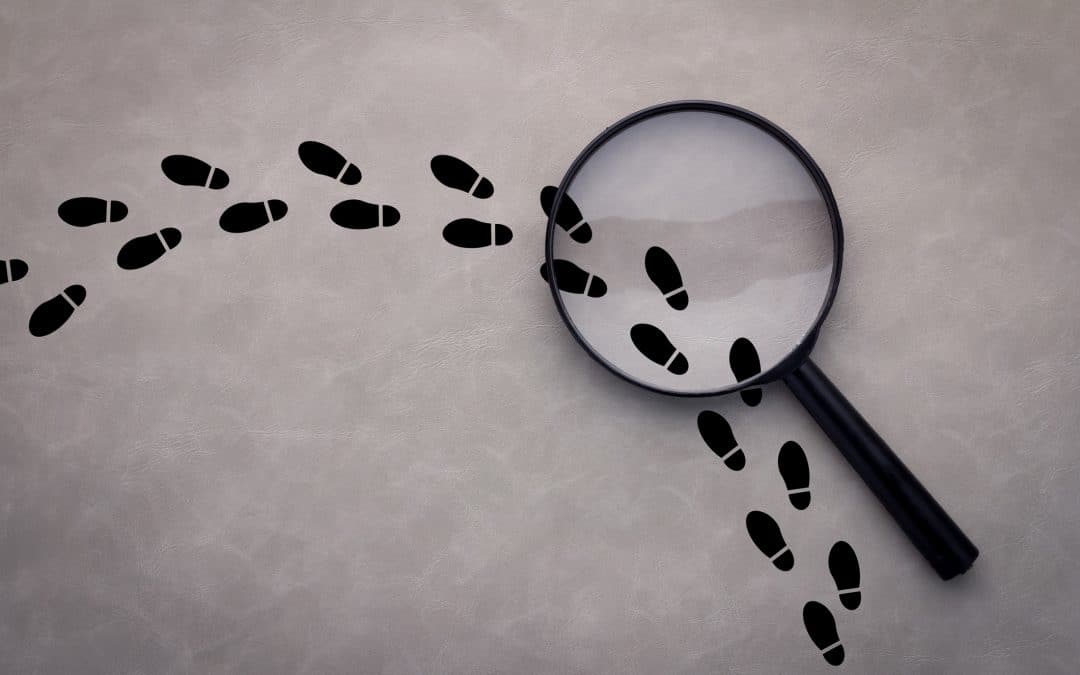 It varies across states. However, a license is a key requirement in many states. Check which licensing laws regulate private investigator in the state you wish to work.
Also, you may seek a private investigator certification from a recognized professional organization. While this is not an employment requirement, such certification, however, showcases professionalism and may come handy as a career booster.
Normally, to obtain a state's investigator license requires the following:
Applicant must not be minor – must have attained 21 years
Applicant must possess, at least, a high school diploma
A certified U.S citizen or resident.
For investigators with a specialty in criminal defense or negligence investigation, they can obtain a Certified Legal Investigator certification from the National Associate Of Legal Investigators.
Other investigators can obtain a Professional Certified Investigator certificate from ASIS International
States' Requirements
In the U.S, only five of the 50 states do not demand a private investigator license. These states include:
Idaho
Alaska
Mississippi
Wyoming
South Dakota
Other states have strict laws that require compulsory licensing of all private investigators. These legislations specify minimum experience and education as well as the application procedures.
Some states license private investigators to operate with weapons. This calls for the need of extensive firearms training and relevant certification.
Since legislation concerning private investigation business and private investigators differ across states, licensing processes and requirement also vary.
Training and education requirements for licensing are also determined by the state. Typically, basic education requirement consists of, at least, an Associate's Degree in criminal justice or any related discipline.
Experience requirements, on the other hand, is determined by many factors, including the field where the experience was received.
Across many states, candidates are allowed to swap out education for experience.
What Is the Average Earning of a Private Investigator?
It depends, basically on individual skill and experience.  However, the 2016 U.S Bureau of Labor Statistics pegged an average annual salary of private investigators at $48,190.
Interestingly, there is an expected 10% increase in engagement of private investigators between 2016 to 2016. This rising demand for private detectives and investigators is triggered by the increasing security concerns as well as the need for information confidentiality.
Can a Felon Become a Private Investigator?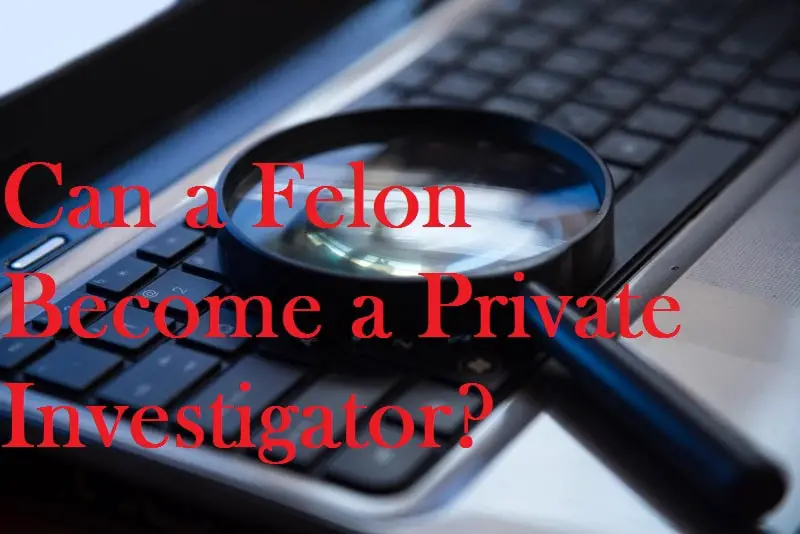 Candidates with a misdemeanor or felony find it hard to scale through the tough barriers set against them by most state's legislation. They are prohibited from getting a private investigator' job.
Regardless, it is important to fill out a private investigator application form with all honesty. If a conviction is concealed and later found on the background check, besides ruining your chances of landing a job, you may risk a jail term.
Recommended: See how to run a Background Check on Yourself
Also, felony expungement gives you a clean record to begin a career in private investigation. With an expunged record, you can bold and confidently say – on your application – that you're not a felon.
Wrap Up
While your felony records can be a huge challenge to your pursuit of a career in private investigation, there is a thing or two that can increase your chances.
Felons can expunge their felony records and have a crimeless background.
More so, you can further increase your chances with additional education and training certifications.
You also need to surround yourself with friends, family, and well-meaning people. These people's encouragement will go a long way to inspire your dream of becoming a private investigator.
Your felony records are in the past. Don't allow those past mistakes ruin your tomorrow. You can start again and lead an honest and decent life. In the end, with determination, consistency, and persistence, you will achieve your goals and dreams.