Home Depot Inc. is a home improvement company in the United States. Founded in 1978, this company is currently the largest home improvement retailer within the United States. This company also has stores in Mexico, Canada, and the virgin islands. Currently, Home Depot has over 2200 stores and more than 400,000 employees.
To ensure that the Home Depot locations are run smoothly, job applications are examined carefully. This is to ensure that only people who fit Home Depot's requirements are employed. The hiring process in Home Depot includes running a background check on all potential employees.
Everything You Need to Know About Home Depot background checks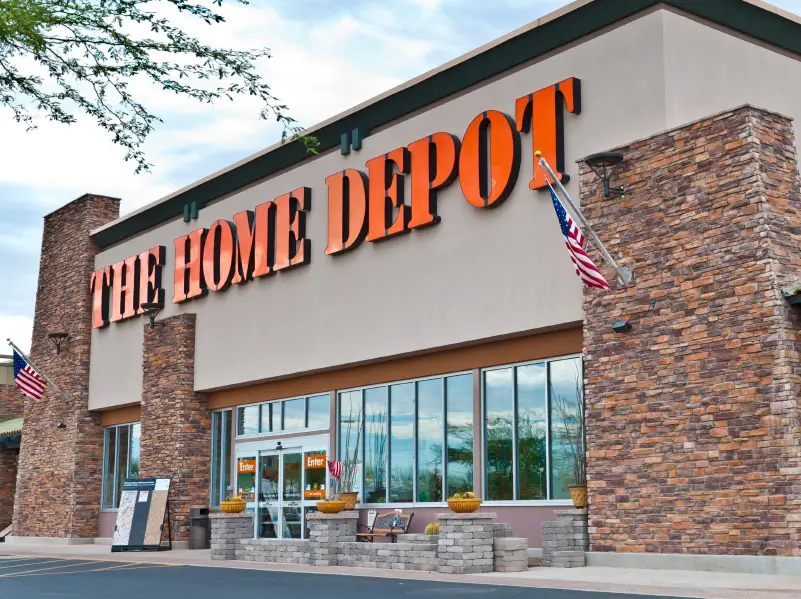 1. The background check is compulsory. Before Home Depot conducts a background check for job applicants, they will request the consent of the applicant. If you refuse to give your consent, you will be unable to continue with the job application process.
2. Background checks are paid for by Home Depot. While they ask for your consent, you will not be charged for the check.
3. Home Depot background checks are nationwide checks. A misconception is that background checks only include your activities within your state of residence. The information on your background check will comprise all the information available on the local, state, and federal database.
Furthermore, if something of significance occurred in a foreign country, it may also be available in the federal database. Therefore, even something that happened outside the country will be in your background check.
4. The background check is done using a third-party company. However, the name of the company is not available on the Home Depot website. If you would like to run a background check on yourself to see what information concerning you is available, pay a background check company for a report.
5. Home Depot background checks go back 7 years. 7 years is the standard but a few people have stated that events that happened up to 10 years ago have been listed in the background check. This could be because of local or state laws.
Furthermore, if you are applying to fill a position where the salary is more than $75,000 yearly, the company is allowed to conduct an extensive background check.
6. It could take up to 1 week to complete the background check. Employees and former job applicants state that it takes anywhere from 24 hours to 1 week to receive the result of the background check. There are a few reasons why it may take longer to receive the results of the background check.
These reasons are:
– If the information they are looking for is not properly organized in the state or federal database. In this case, the third-party company may have to contact an official to gain the information they need.
– If the applicant is on the federal or state database, the background check company may opt to do some in-depth investigation to ensure that they are not missing anything in the checks.
– Applying to fill a position with a salary of more than $75,000 Per Annum will attract an extensive background check. This check will take longer to complete.
7. The Home Depot background check does not include a credit check or an analysis of your financial history.
8. Background checks include information that has been recorded and is on the public database. Hence, it may not be the best way to judge a job applicant's character. A criminal who has never been caught can easily pass the background check.
9. The position you are applying to fill will determine what information will be included in your background check. If you want to fill a managerial or supervisory position, your background check will include an educational history and work experience check. If you applying for the position of driver, your background check will include your driving history.
10. If there is an error on the background check, you should contact the company that ran the check immediately. You can dispute the information on the report and inform Home Depot of the error.
Aside from Home Depot, you might be interested to learn whether Waste Management also does background checks.
What Information is on the Home Depot background check?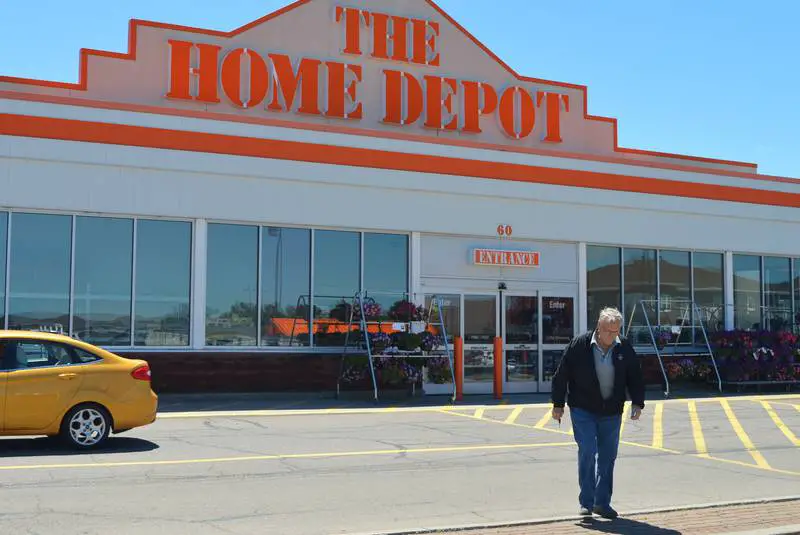 1. Criminal history
The background check will show if you have any prior convictions on your record. If the convictions occurred recently, it is unlikely that Home Depot will hire you. Also, the severity of the convictions will determine if the hiring officer overlooks the conviction.
Convictions for assault, drug distribution, murder, terrorist activities, and fraud are usually red flags. Home Depot tries to ensure that their customers are in a  safe environment. So, they may not hire people with the above-listed convictions.
Importantly, if the conviction occurred over a decade ago, the applicant may be hired.
2. Record of drug use
To ensure that a reliable applicant is hired to fill a position, Home Depot checks for any background information concerning drug use. A job applicant that has been arrested for drug possession recently will not be hired.
3. Driving history
If you are applying for a position in the distribution or delivery department, your driving history will be investigated. The background check will include your driving records from the DMV. Also, if you have had any minor or major moving violations recently, the details will be included in the background check.
Read Also: DMV Background Check
4. Educational qualifications
Applying for management-level positions requires a certain level of educational qualification. To ensure a job applicant is as qualified as they claim, Home Depot may request that the background check include an overview of the applicant's educational qualifications and certifications.
5. Reference check
If you provided a list of your references and their contact information when applying for a job, this information may be used to conduct a background check. The third-party company conducting the background checks may call your references and ask them about you. The information the references provide will be part of the report.
Read also: Does Airbnb do Background Checks On Employees?
The hiring process at Home Depot
1. Submit your application
If you want to apply for a position at Home Depot, you can go into the store and fill an application form. You can also go to the Home Depot website and fill the online application form. After submitting your application form, a hiring officer or manager from Home Depot will call you to fix a date for your interview.
2. Attend the Interview
On the day of the interview, get to the venue early. Dress properly and take the necessary documents with you. You should learn about Home Depot before going for the Interview.
3. Take the drug test
Immediately after the interview, you will have to take a drug test. If you are a potential employee, they will run a background check using the information you have provided.
If you test positive for any illegal drugs, you will not be hired. Similarly, if you test positive for any prescription drugs which may inhibit your senses or make you less sober, you may not be hired.
4. Wait for a response
If the drug test is negative and you pass the background check, you will receive a call from the hiring officer. Then, you will be told when you can resume work.