The question we will answer today is 'does Home Depot hire felons?'. The short answer to this question is 'Yes, Home Depot does hire ex-offenders.
Home Depot is a popular store in the United States. In this store, you can find home improvement tools and materials. It is the go-to place for individuals who love making their own furniture or fixing up their homes.
The popularity of this company is why it has thousands of stores in the USA, Canada, and Mexico collectively. By 2015, it had more than 371,000 employees in these stores and, by 2018, this number grew to over 400,000.
If you enjoy home improvement tasks and would love to work in a hardware store, Home Depot is ideal. However, if you are a felon or have had previous convictions, you may be unwilling to apply for a job at Home Depot.
Home Depot is an equal opportunity employer that does not show prejudice when hiring new staff. However, there are no clearly stated policies on their stance towards hiring felons.
If you are a felon and would like to gain employment, you will need to fill the required documents. Importantly, you must meet the requirements and the employment process will continue.
Does Home Depot Hire Felons in 2023?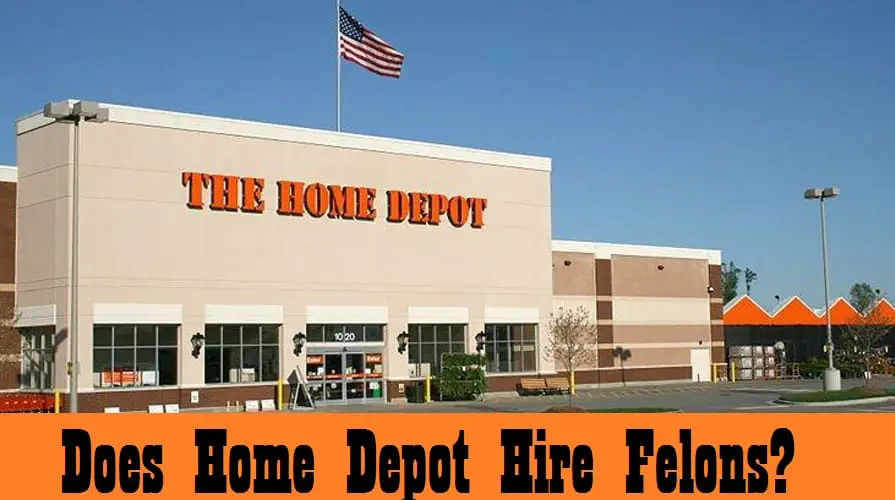 Everything you should know about applying to work at Home Depot with a prior conviction
1. Home Depot supports the 'Ban-the-box' movement. 'Ban-the-box' refers to when job applicants are not questioned about their criminal history prior to the interview stage in the job application process. In some cases, this question is not asked until a job offer is made.
Home Depot's support of this movement shows that they are giving every individual a fair opportunity to apply for a job. Additionally, Home Depot signed a Fair Chance Business Pledge which states that every job applicant will be given a fair chance and equal consideration.
2. Home Depot has hired people with felons and Misdemeanors in the past. If you have a criminal history that consists of arrest for misdemeanor or convictions for felony, you could still be employed at Home Depot.
3. Home Depot does not have a special program for felons. Due to the lack of special programs, felons will be assessed for a job just like other job applicants. If the felon is qualified, he/she could be hired by Home Depot.
4. Home Depot conducts background checks. Before you are employed at Home Depot, a background check will be conducted to cross-check the information you provided on your application form. The check may also uncover new or incorrect information.
If you lied on your job application form, you may be denied the job on that basis. To increase your chances of getting employment at Home Depot, be honest on your application form and at the interview.
5. You must pass a mandatory Home Depot drug test before being hired. After submitting your application form and you have been interviewed, you will need to take a drug test. If you do not pass the drug test, you will not be offered employment.
6. Some prior convictions will make it harder for you to gain employment at Home Depot. Offenses that are related to theft (credit card, identity, property), violence, drug use/sale, and fraud are hard to ignore. Due to the 'Ban-the-box' policy at Home Depot, you will be given the opportunity to get to the interview or assessment stage.
Then, you will need to explain yourself and why you should be hired. You will need to show in your interview that you have changed or your character has improved. To heighten your chances at employment, avoid applying for jobs that are related to the charges of your prior conviction.
Furthermore, the older the conviction, the better. Many employers prefer to hire felons who committed the offense 7-20 years ago.
7. Other factors affect if you are hired by Home Depot. A prior conviction is not the only factor to consider when applying to work at Home Depot. Other factors include work experience, skills acquired, job certifications, and value to Home Depot.
8. There is a wide range of jobs you could do at Home Depot. If you are a felon, you have a chance of being employed to fill an entry-level position. These positions include warehouse associate, warehouse support, official associate, cashier, sales associate, driver, and merchandise associate.
While you may start working at an entry-level position, if you show dedication, you could become a specialist or manager. Hence, Home Depot is an ideal place to seek employment if you want to further your career path in retail.
Below are some tips that can help you get a job at Home Depot.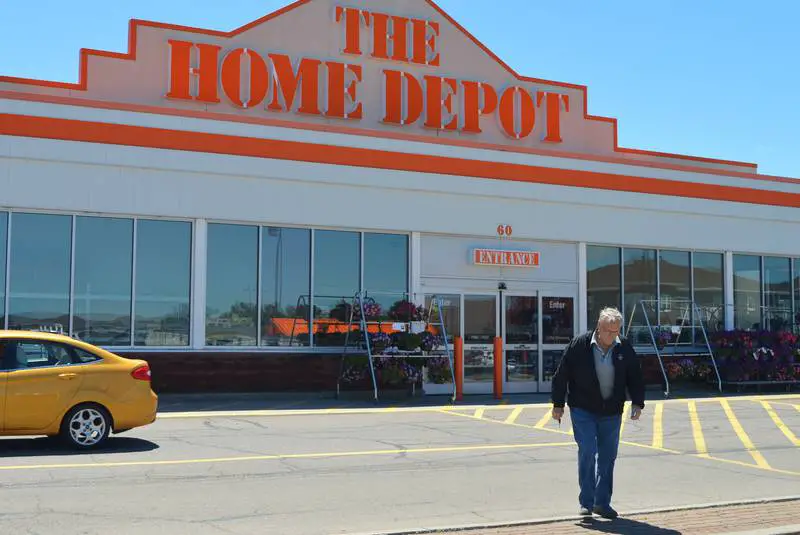 1.  Search for available vacancies on the Home Depot company website. Ensure that you have the necessary qualifications. If you do not have any skill or work experience, try to acquire some before applying to fill a position that requires either at Home Depot.
2. Fill the application form truthfully.
3.  If you are going for an interview, prepare adequately. Learn about Home Depot and the position you want to fill. There are videos that explain the goals and objectives at Home Depot on their website.
Rehearse speaking confidently and decide how you will explain your criminal history. Decide what skills you will highlight during the interview and try to make a good impression.
In conclusion, if you are a felon and would like to work at Home Depot, go for it. This company has a fair hiring process and supports the ban-the-box. Be truthful when answering the questions, gain valuable skills, and work experience prior to applying for a job at HomeDepot.
Also, ensure that you fit the job requirements before applying. If you do all of this and have the necessary qualifications, you have a high chance of being employed by Home Depot.
If you apply to work at Home Depot and you are rejected, do not immediately assume it is due to your criminal history. Apply again at a later date or at other similar companies.
Recent Entry: Does UPS Hire Felons