Finding affordable housing as a felon in Florida can be a difficult task, especially for those who have committed a serious felony. Although the most helpful thing to supply may be a list of felon friendly rental properties, this is not possible. Instead, there are a number of things you can do in order to improve your chances of gaining affordable housing as the next step for getting your life back on track.
Lists of Housing For Felons in Florida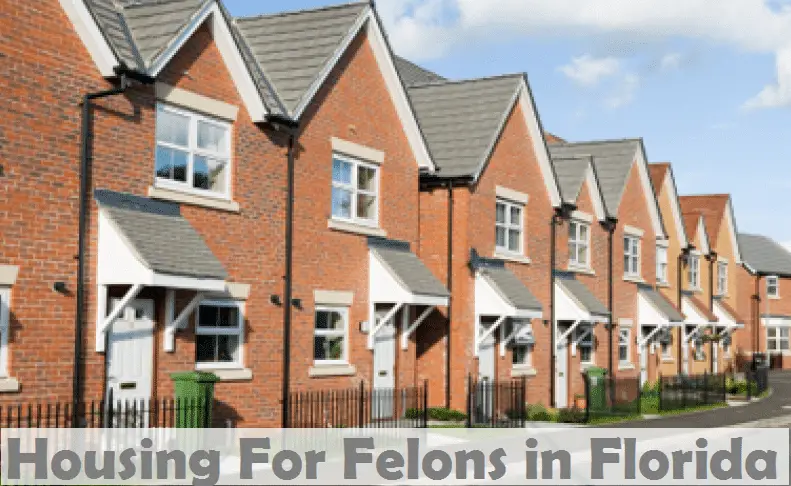 General advice
Although discrimination is a crime in America, it is not a crime to discriminate against felons (or anyone at all) who a potential landlord would feel would negatively affect their business. Examples of reasons that an individual could be refused rental housing could be a history of non-payment, eviction, or destruction of property.
Generally, social service experts advise individuals not to embark on a housing search for an apartment in a major rental community – these communities will generally run a background check which will show up an individual's criminal past (unless they have received a pardon or expungement), which will likely cause issues for an individual trying to gain housing whilst they have a felony against their name.
Instead, search for listings for apartments and houses on sites like Craiglist as well as through the housing authority (or HUD) in Florida for felon-friendly advice and service in your local area.
Re-entry programs
Having left prison, one of the first things you should look into doing is completing a re-entry program, which is a program specifically designed for those leaving prison to best help them reenter society and start the next stage of their lives. In Florida specifically, there are a number of programs available to those who require it. We will look at a few in detail below.
His Healing Hand
A highly recommended program is His Healing Hand, a Christian organization established in 1999. They are non-denominational and aim to provide reentry, renewal, and recovery help to those in the Orlando / Sanford Metro area of Central Florida – this includes providing support to those currently incarcerated as well as those who are now back in the community.
The ministry provides training and resources for job training and searching, housing, access to food stamps, addiction recovery and therapy, and time management amongst other services.
One of the specialties for this organization is finding temporary housing for those who need it, so if you need this service, His Healing Hand may run the program you need. They can be contacted at 407-219-7625.
2nd Chance (Felon Friendly Apartments in Florida)

Another program that may be of interest to those struggling with addiction issues is 2nd chance – focusing on mental health, substance abuse, or cases that combine both, they use a modern Psychosocial Rehabilitation program that is designed to provide therapy and help for those who need it most to ensure they do not re-offend. Their mission is to restore and enhance the quality of life for clients, encouraging healing and healthy, positive lifestyle choices. These positive life changes will make it much more likely for you to find housing on leaving prison.
Project 180
Project 180 is another organization that is focused on helping Florida male felons reenter society by offering a two year, highly structured program that offers facilities for those struggling with substance abuse (including alcohol abuse) as well as offering paid apprenticeships, education, and rehabilitation.
The progress of the course is gradual and managed safely to ensure that an individual can make the correct steps back towards being a functioning member of society. The program is highly recommended by those working in public defense and their vision to reduce poverty, homelessness, unemployment, and criminal behavior for those who have spent time in jail for any crime.
Their residential program is obviously an excellent response to the housing issue, especially for those who have recently re-entered society, and their intentions to find housing for those in need will help in finding a safe, consistent place for you in Florida.
As previously mentioned, there are multiple other programs available for those who are in need that will cater their specialties to the 30,000 incarcerated men and women returning to their local communities every year. Around 45% of these 30,000 individuals are classified as repeat offenders – enrolling and completing a reentry program is your best chance at ensuring that you do not re-offend.
Housing authorities
As previously mentioned, housing authorities are an excellent resource for finding affordable housing and funds to help you somewhere for yourself. They are generally focused on one local area and are designed to serve community needs in a county or a city, however, you may find that some are statewide and help a great number of people.
Funding for these authorities or agencies comes from the Department of Housing and Urban Development (HUD) and includes the option of Section 8 vouchers programs and public housing alternatives to those who qualify for them so that they can pay their rent effectively and enjoy a level of comfort in their new homes.
It should be noted that there are a number of restrictions placed on those who apply to these positions including a 5-year timeframe since the crime was committed. This obviously is not very useful for those leaving prison, but it is something that you can look into in the future to help support you when you are rebuilding your life.
Additional restrictions may apply to the type of crime that you committed – for example, if you were convicted of extremely violent crimes, some types of fraud, or drug trafficking, you will not be able to qualify for the assistance. In addition to serious crimes, seemingly minor crimes that show an inability to form good relationships with neighbors (like accusations of bullying, disturbing the peace, or physical altercations) may also hold you back.
Investigate this further with your local HUD in order to determine the exact rules, requirements, and restrictions are and if they apply to you. Calling or visiting and being honest about your past will always be the best policy in finding success.
Background checks
In order to best prepare yourself for how you will be seen by potential landlords, you may want to explore what exactly would show up on a background check. You can run these on yourself easily through a reentry program or other methods depending on your area, including online services.
If a number of years have passed since the crime (if it was only an arrest or a misdemeanor), it may have disappeared from your record altogether. If not, you can explore methods for expunging it from your record through attendance at reentry programs, other education, gainful employment, and otherwise showing that you have developed a good moral character who is ready to show that you have paid your debt to society and is ready to reintegrate fully.
Disparate Impact
Although it is possible to discriminate on grounds for the effective running of a business (that is to say that allowing the rentee move in would be a business risk for the landlord), you can apply to say that the refusal of affordable housing has a disparate impact on your life under the Fair Housing Act – if you feel that you have been affected by what could be considered discrimination in this way, you should seek legal aid and discuss how this has affected your life and how you feel the landlord acted improperly (despite their seemingly neutral actions).
Additionally, your legal representative should be able to point you in the direction of landlords or rental companies that are known for being felon-friendly and are most likely to accept your interest.
These changes will be increased if you have a non-violent past and have completed or are attending a reentry program, but you can only inquire to find out more. Again, looking for smaller rental units or properties from known felon-friendly individuals may be the best way to proceed.
Restrictions
Although touched upon quickly above, it is important to understand that Section 8 housing is not available to those who have a lifetime registration on the sex offender register.
This is not something that is negotiable unless you find a way to legally remove yourself from the register; while you are on the register, it will be very difficult to find proper support (outside of reentries programs) or financial aid for rent payments. Another restriction is if you have faced prosecution and conviction for the manufacture, production, and distribution of methamphetamine (meth) while living in federally assisted housing.
This will bar you from receiving support in the same way that being on the sex offender register would. Remember, these restrictions are not just for you either – if you have a family or any other individual in your home who falls under the restrictions, you would be disqualified from legal and financial support and any aid that was in place would be withdrawn.
This is important to consider, especially if there is a chance for the individual breaking these restrictions being prosecuted again on the grounds of fraud.
Make sure you check how your criminal background could be a restriction for access to government support and financial aid when leaving prison and also investigate any local differences that may also be placed upon felons – although only the above will apply nationally, there are a number of restrictions which can be applied locally relating to the crime that was committed, the time that has passed, and many other possible difficulties for an individual trying to rebuild their life.