After prison time, adjusting to society-standard life can be somewhat tricky – particularly for felons who spent many years incarcerated. Thankfully, reentry programs help to facilitate the reintegration of ex-offenders back into their communities.
To increase offenders' awareness of available reintegration programs – Across the United States – we made a comprehensive state-by-state re-entry program for felons list.
Comprehensive State-By-State List of Reentry Programs for Released inmates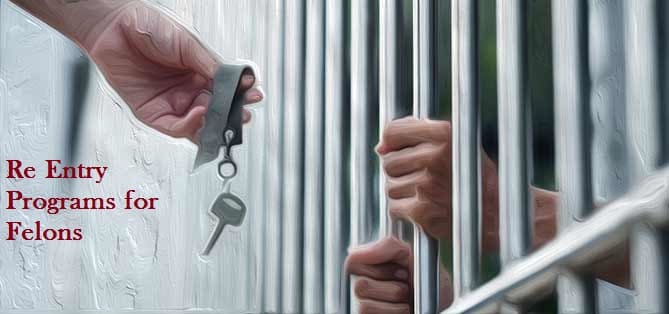 Over the years, some effective reentry strategies have helped reduce the recidivism rate.
No doubt, post-prison life can be hellish for a lot of people. From finding jobs, housing, or even photo identity, everything requires extra effort from ex-offenders.
Most times, these obstacles could be depressing, creating an avenue for the one-time criminals to return to their past ways.
Ex-offender reintegration programs seek to reduce the reentry difficulty felons encounter after prison time. Primarily, the initiatives guide former inmates to focus on meeting up to society-set standards outside prison walls.
Some of these rehabilitation programs grant short-term housing, employment assistance, spiritual, and other therapeutic arrangements.
To encourage a support initiative that will facilitate felon-recovery and team environment, some programs build networks that link offenders with others in similar situations.
Re-Entry Programs for Felons Across States 2023

While some reentry programs are for both sexes, others are either female- or male-specific.
 Let's dive – state-by-state…
Alabama
Alabama Department of Corrections
Among other states, Alabama boasts one of the most effective pre-lease programs. Interestingly, it comes free and has been proven an effective measure against recidivism.
This reentry program is specifically designed to help alcohol and drug addicts.
This initiative promotes felons' reintegration through the provision of housing jobs and other community support. They have several programs – some last up to six months
This reentry program assists ex-offenders with funds, jobs, and spiritual needs. They also organize anti-recidivism crusades and lecturing.
This is rated one of the most powerful reentry organizations, designed specifically for women ex-offenders. They offer necessary aids to female ex-offenders
Winners INC.
As with the Love Lady Center, Winners NC caters to the reentry needs of women felons, only.
They specialize in assisting incarcerated mothers and ex-offender reentry.
Renascence – Here is an impressive "halfway house". They offer ex-offenders a nice reentry program. It's worth checking out.
Alaska
This organization offers comprehensive reintegration assistance, including short-term housing, employment services, mentoring, and counseling.
They offer reentry services for adult ex-offenders.
Alaska Department of Corrections: Reentry. Alaska reentry program offers relevant information and general support for ex-convicts.
Arizona
They offer housing support for prison leavers
They run a center that caters, specifically, to substance abuse for outpatient substance misuse treatment.
CASS offers an emergency job placement and shelter services
Traditions aim at helping ex-offenders get suitable housing and jobs.
OPCS offers reentry services and resources to both men, women, and even families of ex-offenders entering the community from prison, hospitalization, military service. It gives ex-offenders an opportunity to embrace a new life.
They offer ex-offender employment and housing services.
Arkansas
This organization runs three housing schemes. However, it requires that all prospective residents must be gainfully employed.
They offer a range of supportive services to those reentering society.
Goodwill program offers career training and other self-development courses.
This reentry program offers helpful resources on anti-recidivism.
They offer relevant reentry information
California
CRCN
They give access to general resources and information to facilitate a successful reentry program.
They offer a range of impressive services in southern and northern California.
They run both pre-and post-incarceration programs for offenders in the California Department of Corrections.
They offer ex-felons reentry resources and support
They are designed to assist addicts' rehabilitation
They assist with housing, job, and food assistance
You'd find a wide range of reentry resources for former felons
They offer free housing and other programs that promote a new start
These are community-supported programs for reentering felons.
Centerforce is a specialist in the provision of family and health care support to incarcerated felons – both sexes.
They equip ex-offenders with employment skills and job opportunities
The Oakland-based clinic helps ex-convicts battling with chronic health issues
COLORADO
FOCUS – Here is a program aimed at mentoring people, with a mission to fight against recidivism and increase public safety.
Colorado Gives – They offer reintegration help and other anti-recidivism schemes.
Connecticut
Offers re-offenders supportive programs to facilitate their reintegration process.
They aim to improve felons' life quality after incarceration. They target newly released convicts within the Greater New Haven axis.
Hartford
Hartford reentry services offer a wide range of support to released convicts.
Delaware
Offers reentry support schemes
Relational Living: Second Chances
They offer ex-felons pre-lease lecturing and second chance employment offers.
Volunteers of America: Delaware Valley
They run a reentry program that has, over the years, proven effective in community reintegration schemes.
Delaware Centre for Justice
They run a state-controlled reentry scheme.
Florida
Project 180. They offer released inmates the necessary support to reduce recidivism.
Women are well – they offer hygiene kits and job opportunities for women.
They provide reentry information to help ex-offenders lead a good life after doing time.
Florida Department of Corrections
They offer state-sponsored incentives to help ex-offenders get back on their feet.
Georgia
Department of Corrections
This is a state-sponsored reentry scheme that offers transitional information and support to released offenders.
New Life-Second Chance Outreach
The Atlanta-based organization offers referrals to 2nd chance employers, other job-related services like job readiness and self-development workshops as well as background-friendly referrals to local and statewide community resource agencies to justice-involved Georgians impacted by a criminal conviction.
Transitional Housing Information
This is a state-sponsored initiative that offers felons housing information on the transition from prison.
They specialize in offering spiritual assistance to ex-offenders.
This Georgia-based reentry program commits to assisting former felons and persons on state supervision to build job and career skills while offering job opportunities.
Hawaii
Hope Services Reentry Service
This is a reputable initiative that assists ex-offenders and felons with skills, jobs, and housing.
Idaho
They offer ex-offenders relevant reentry information to help them reintegrate into their communities.
 Illinois
They offer reentry information. While some info here might seem outdated, they could still come handy.
They are focused on offering job-related assistance to felons.
They offer ex-offenders GED exams, jobs, housing, and career skills to ex-convicts.
Lutheran Social Services Of Illinois
They offer a multi-faceted scheme that supports released felons.
This is a state-run employment service assistance for released inmates.
Indiana
They offer advocacy services in community re-entry
They offer spiritual-based support to offenders
They offer reputable schemes to offenders – both during and after incarceration – aimed at reducing the tendency to return to crime. They include skills and personal improvement lectures.
Indiana Department of Correction
They offer information to facilitate the reentry process.
They offer reentry services to released offenders between 16 to 24 years, only.
They offer supports like housing for only male felons
Iowa
They offer an extensive list of halfway houses, places, and shelters that assist those in need.
Iowa Department Of Corrections: Reentry
They provide ex-offenders with information concerning state-run reintegration programs.
Kansas
Oxford House
Here's a great reintegration program that offers housing opportunities tp former convicts.
They offer a range of comprehensive reentry programs for felons/ex-offenders
They offer assistance to families with low-income earnings.
Kentucky
They offer helpful reintegration services.
Greater Louisville Reentry Coalition
The Louisville-based reentry program that handles reintegration-related concerns.
Department of Corrections: reentry
A state-run reentry scheme designed to reduce the level of recidivism.
Louisiana
Reentry Solutions for Louisiana
They offer former convicts housing and employment assistance
Louisiana Department of Corrections
State-organized comprehensive reentry scheme
Lafayette Parish Sheriffs Office:
They offer relevant information to facilitate reentry programs.
Maine
This reintegration scheme offers a range of supportive services to help ex-offenders get back to their communities and lead good lives.
Department of Corrections: Reentry for Women
This state-run program offers state-sponsored assistance to released women.
Maryland
An impressive package designed to assist felons with basics for a speedy reintegration.
Massachusetts
Massachusetts Recourse Organization
They offer an archive of information and resources for released offenders
They are a supportive community that offers transitional services and housing for ex-prisoners
Michigan
They offer a wide range of employment services and programs aimed at satisfying a list of community needs
Michigan Prisoner Reentry Program
MPRI aims to ensure all prisoners get back to the community with readiness to lead a successful life.
This state-controlled reentry program seeks to offer relevant information to facilitate reintegration.
Minnesota
They offer a great resource list
It's a men-based housing scheme for men
They offer services including education and housing
They have a wide range of services for ex-felons
They look to develop housing and job opportunities for ex-offenders and other members of the community who find it hard to get a home or job as a result of their criminal background.
Missouri
This is a state-sponsored program aimed to facilitate a reentry process.
They offer reentry assistance to ex-offenders
PowerHouse offers ex-offenders transportation, housing, and anti-addiction programs.
They offer felons a database of resource links concerning reentry
Montana
A government-sponsored anti-recidivism program
They are committed to curbing the rate of recidivism by the use of collaborative partnerships across agencies.
Nebraska
They offer general help for felons
Department of Correctional Services
Government-run reentry initiative that offers relevant information to encourage successful reentry.
They prepare ex-offenders with the necessary skills and education needed to get meaningful employment as well as other reentry aids.
Nevada
This reentry program is designed for veterans – both men and women
They support the successful reentry of felons into their families, workforce, and the community at large.
They give out useful information about bonding and jobs
New Hampshire
Alternative Solution Associates
They offer information that helps reentry less tricky
Clothing and Food assistance
They help transit former inmates back into the community, reducing the risk of these offenders returning to crime.
New Jersey
They offer reentry assistance to persons living in Newark
They offer training, jobs and legal aids to ex-offenders
Reentry Coalition of New Jersey
They commit to rehabilitating offenders
They offer assistance to the socially disadvantaged, and disconnected people reentering the community after incarceration.
New Mexico
They offer useful information about resources and housing to felons
New York
They offer ree-entry assistance, particularly through the provision of an easy-access housing scheme.
They offer assistance to felons in New York
They give helpful guides to help reintegrate felons
They give helpful information and links to reentry resources
Supporting Housing Networks of NY
They run a housing scheme that allows released inmates get affordable housing, employment opportunities, and related social programs.
They offer ex-offenders and felons in New York opportunities to help facilitate reintegration.
They provide felons with general reentry assistance
North Carolina
NC Department of Corrections
They provide felons with general reentry information and useful reintegration guides.
This organization grants felons secure housing and jobs.
North Dakota
They offer a handful of resources which help for easy reintegration
ND depart of Correction
They offer general information to improve felons' reentry success
The non-governmental agency offers rehabilitative support to people
Ohio
The Ext Program – they run a 90-day transitional housing scheme to help felons transit successfully into the community without hassles.
Department of Corrections – they give out reentry information
Montgomery County Reentry – they give ex-offenders access to reentry services, thereby reducing recidivism.
Community Action Agency (CAA) – They help ex-offenders find jobs by offering services focused on handling barriers faced by felons from employers.
North Star Reentry – they offer felons a comprehensive reentry program
Cuyahoga County Office focuses on assisting policymakers, service providers, and community leaders to point out and handle reentry challenges.
Alvis House – they offer reentry programs, which include offering affordable housing.
TOUCH they offer mentoring and other assistance to ex-offenders
They offer reentry support to released felons.
Oklahoma
Genesis One – they offer reentry services and related supports to ex-offenders.
They offer useful links and helpful information
Reentry.Gov – a state-run program that offers felons useful information concerning reentry processes
Oregon
Department of Corrections –  state-run reentry program for incarcerated offenders who have six or fewer months left in incarceration.
Mercy Corp – they offer transitional services to felons.
Regional Reentry Center – a nice program that offers food, housing, and employment assistance.
They offer a unique transition scheme that assists incarcerated adults in reintegrating into the community easily.
Pennsylvania
Prison Society – they provide an inventory of housing organizations to assist ex-offenders with easy housing upon release from incarceration.
Friends Over Fences – they assist with jobs, housing, and other self-development training
CRESC – they offer informative support to offenders.
RISE – they provide reentry information to felons in Philadelphia
Pennsylvania Society of Prisons – they offer helpful resources to ex-offenders reintegration
Rhode Island
They allow drop-in visits from one-time criminals
DOC: Rentry – they offer state-sponsored support to ex-offenders
South Carolina
Jump Start Program – they offer both pre-and post-release assistance
SC211 – they offer offenders a list of housing and reentry program within South Carolina
Alston Wilkes Society – they offer ex-offenders in South Carolina a smooth transition from prison to the community
South Dakota
Tennessee
Corizon – they render general reintegration programs
Tennessee reentry program – they offer felons an archive of links and resources for successful reintegration
Texas
Texas Offenders Reentry Initiative(TORI) – they give helpful reentry resources and guide for Texas felons
Cornerstone –they assist felons with employment and housing
Unlocking Doora – they offer ex-offenders jobs, housing, and related reentry services.
Tarrant County They develop and execute wide-ranged strategies that help reduce recidivism.
Paradise Independent Living – they help with housing in Alabama, Mississippi, and Texas.
UTAH
Salt Lake County – they assist incarcerated persons to prepare adequately for life after jail.
Compassion Works For All – they provide helpful links to information and resources beneficial to ex-convicts' quest for a new life.
Active Reentry – This is a community-based reentry program that helps disabled individuals attain a level of self-sufficiency.
Vermont
2-1-1 – they offer a wide range of guidance and resources
VABIR – they offer valuable links and information across Vermont.
Burlington Housing Authority – they help felons in securing affordable housing.
Virginia
Virginia CARES – they operate a network of programs to reintegrate felons into the community from prison
Adult Alternative Program – they assist felons to begin afresh after jail time.
City of Norfolk – they offer helplines and general information for felons
Washington
Next Steps – this reentry program offers a platform that helps released offenders get a higher education
Ex-offenders links by county – county reentry program links for ex-offenders.
DOC reentry – a state-run reintegration program that provides helpful information to help felons easily blend into the community.
West Virginia
Department of Corrections – they offer state-sponsored support and reentry information to released convicts.
Wisconsin
None
Wyoming                                             
Compassion for all – they offer links and helpful resources to facilitate felons' reintegration
CEC – they assist released offenders with relevant information and support to reduce recidivism.
4 Secrets of a Successful Reentry Program for Felons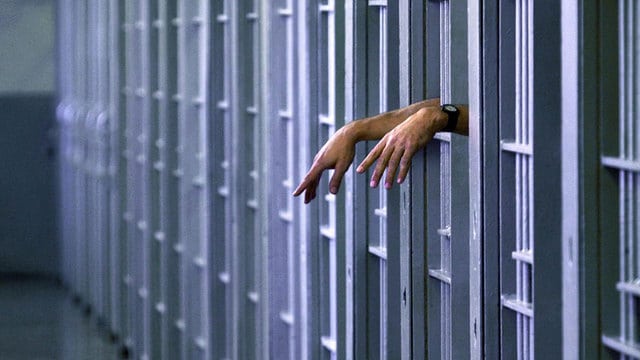 United States Department of Justice says over 10,000 inmates leave State and Federal prisons weekly.
What becomes of these ex-offenders outside prison walls?
Tom and Jerry, after doing time, completed their sentences same day, but in different states.
They were both granted access to reentry programs for a quick and seamless transition into the post-prison life in their individual communities.
The programs offered them access to housing, job training, as well as community resources.
In no time, Jerry got a job. And three years counting, everything looks good – without any record of repeat crime.
Conversely, Tom hasn't achieved as much after prison. He quits his transitional job, and about 6 months after sentence completion, he lands back in prison. He contributes to the disturbing 50% recidivism rate in the U.S.
Now, the big question – Why didn't things work out same for Tom as for Jerry? You'll find out soon…
Addressing Non-uniformity in Reentry Programs' Results
Before now, there's been widespread ignorance on why reintegration programs' outcome are non-uniform. We hardly ever cared to find out why Tom and Jerry had entirely different outcomes after release.
In 2007, the Second Chance Act – a government provision for services and programs aimed at reducing recidivism – was initiated. The inception of this federal grant increased public interest in the secrets of a successful reentry program.
Besides the effect of crime on societal order, keeping inmates is a huge financial burden to the government – Annual cost estimated at about $31,000 per inmate.
To reduce this burden, states are making studies on factors behind the low success rate of anti-recidivism programs. They, as well, seek ways to increase the number.
From experience, we found four elements that, if implemented, could assist state agencies and other partner organizations make best use of resources and create more goal-oriented reentry programs for a more desired outcome.
In other words, we sought to find out how most of the prison inmates can achieve Jerry's result.
Here are primarily factors that determines the success of reentry programs:
Four Primary Elements of An Effective Reentry Program
Early commencement
Most government agencies and reentry organizations have focused more on reentry programs, without much attention to the impact of pre-release programs.
The Federal Bureau of Prisons' philosophy, however, posits that preparing for release starts the first-day inmates are imprisoned. The preparation increases, at least, 18 months before release.
Successful entry strategies for ex-offenders go beyond mere sourcing jobs for felons. It also entails assisting offenders to change their beliefs and attitude towards crime.
Again, it covers managing mental health conditions, mentoring, job training, opportunity to further education or enhance skillset, as well as access to community resource.
Of course, typical process results come, but over time. Hence, most of these efforts will be more effective if started at the inception of one's sentence – not after release.
Individual-Based Approaches
Over time, social service organizations and government agencies have employed one-size-fits-all techniques across offenders. In the end, their models hardly fit anyone – leaving felons with no significant impact.
However, the Council for State Government Justice Center Integrated Reentry and Employment Strategies reports the need for employment schemes to offer more than mere traditional services.
They, rather, suggest tackling inmates' individual attitudes towards their work and crime.
Such individual-based approaches will increase the anti-recidivism success rate and increase workplace productivity.
Indeed, each offender has individual needs and risk levels. Using methods that fit these individual needs is an effective way to increase reentry programs' success.
Operation New Hope's Ready 4work, for instance, has, so far, received recognition from 3 ex-presidents.
This initiative records huge success because they know better to relate with offenders as people with individual needs and, then, create tailored programs that capture their individual needs.
Restructuring Existing Frameworks
MDRC, for instance, is an initiative designed to uncover effective measures to enhance the living standards of low-income earners. They reveal the increasing call for reentry blueprints to focus on building on a concept referred to as Risk-Needs-Responsivity.
The framework assists social services in accessing individual re-offender risk level and, as well, offer appropriate solutions.
There are other reentry models – like HOPE – which aim to modify our perception of post-prison monitoring and probation.
Since parole violations cause over 50% of recidivism, this aspect needs close examination.
Using new techniques, monitoring efforts and results, and making reentry organizations accountable will go a long way to establishing successful reentry programs.
Evidence-Based Techniques
Before now, we barely had a structure on the ground to ascertain the elements of a successful reentry program. Many government agencies and private organizations were as ignorant too.
With the introduction of ETO – and other tracking tools – government setups can now push for better reporting and enhanced results from their programs as well as community facilitators.
Evidence-based techniques will, however, save the states a fortune in the long run.  And offer both the 'Toms' and 'Jerrys' impressive post-incarceration results.
Summarily
If you feel these programs are irrelevant, think again. Perhaps you could do your investigations to see the packages these programs offer.
That said, best wishes and, hopefully, you'll find a reentry program that satisfies your unique needs.
Read Also: Financial Assistance For Released Prisoners.