Are you interested in searching for a new job? As someone who has a criminal record, there is a risk that you're going to get background checked. You'll have to worry about getting rejected because of something you did many years ago.
Even if you have a felony conviction, you can still get a job with several companies. With that being said, you'll want to learn more about Autozone and the company's background check policy. Will the company perform a background check on you when you try to get a job with them?
AutoZone runs a background check on candidates. Below, you'll learn more about AutoZone's background check.
Quick Navigation
What Is AutoZone?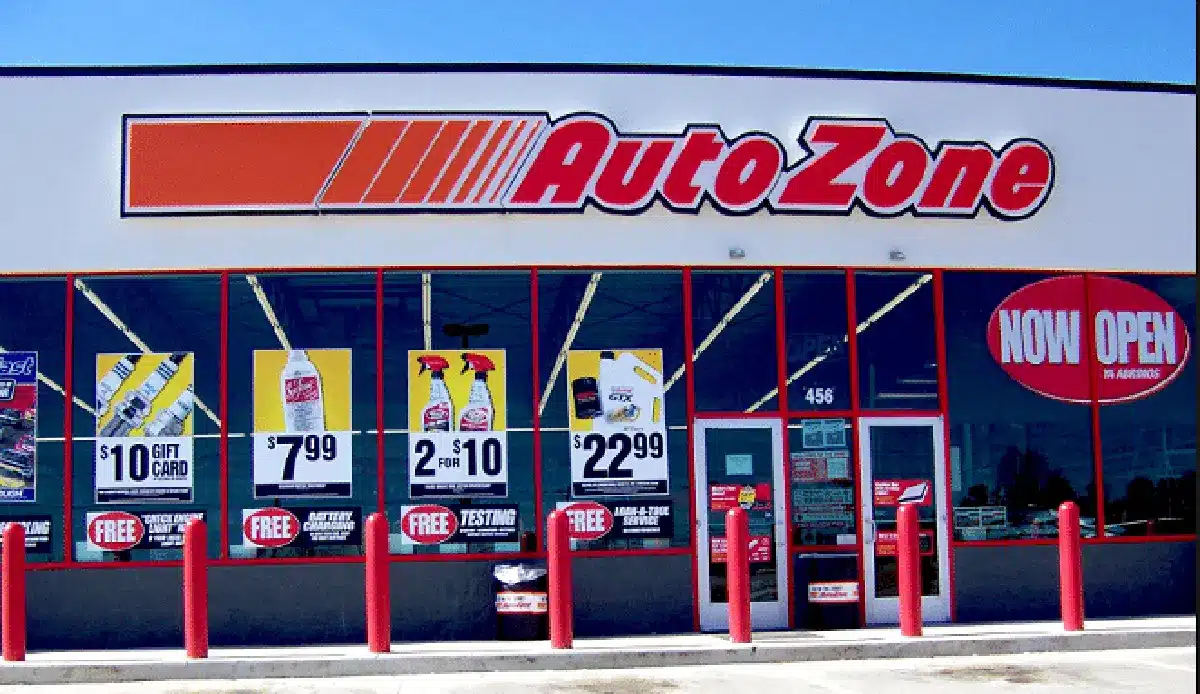 AutoZone was established by Pitt Hyde as "Auto Shack" in Memphis, Tennessee in 1979.
Originally, Auto Shack was part of Malone & Hyde, a wholesale grocery store, which was sold to Oklahoma City's Fleming Companies. The acquisition contributed to Auto Shack being renamed AutoZone.
Before the acquisition, Malone & Hyde was facing a lawsuit brought by the Tandy Company, a Fort Worth-based retail store that specializes in leather products. The lawsuit claimed Malone & Hyde infringed on the company's trademark "Radio Shack."
The first AutoZone location opened on 1979 Independence day in Forest City, Arkansas as Auto Shack. Fleming Companies named Doc Crain as the first AutoZone manager. At the end of the day, the store reportedly sold $300 worth of goods.
AutoZone Background Check
The AutoZone background check is limited to the state where the store is located. For example, a jobseeker applies for a sales position at the Forest City, Arkansas location, the background check will only apply to Arkansas.
The traditional background check validates the applicant's name, and criminal history, and driver's license history for the past five to seven years.
If the interviewer is asked to sign a release for a background check, it is highly likely, AutoZone is interested in hiring the applicant.
Employment background costs between $15 and $70. Companies will not put an applicant through a background check unless they are interested in hiring.
What Can Be Found On A Background Check?
When hiring new employees, companies want to make sure that they're getting the best of the best. They want to avoid poor employees who will create more issues for them in the long run.
As a result, most employers are going to run background checks before hiring someone.
They want to avoid people who won't deliver high-quality work as well as people with a bad attitude. More importantly, they want to avoid hiring dishonest people.
As a result, the company is going to perform a background check to make sure the candidate hasn't been convicted of certain times. The background check requirement can create problems for people with criminal records.
Even if you were convicted twenty years ago and haven't been in trouble since, your criminal history will haunt you.
When evaluating you as an employee, the company will check your credit report, educational records, and driving record. They'll also check your criminal record.
The background check will contain convictions and non-convictions. For instance, the potential employer will learn more about cases that were dismissed as well as those that were not prosecuted.
Criminal convictions can be reported for an indefinite period. As for non-convictions, they'll only be displayed for seven years. If you've got the conviction expunged for your record, it will not appear on the background check.
About The AutoZone Application
AutoZone is one of the leading retailers of automobile parts and accessories. In addition to this, the company offers some diagnostic and repair software and services.
People searching for jobs should indeed check with AutoZone because it has an ample amount of career opportunities.
Whether you're searching for a part or full-time position, there is a good chance that AutoZone is going to match your needs.
An AutoZone store will hire for a handful of positions, including stockers, customer service representatives, delivery drivers, and more.
The company trains its employees to ensure that they'll be able to transfer to more demanding positions in the future. When applying for a position with AutoZone, the company will ask for your private information.
For instance, they're going to ask for your name, address, phone number, and Social Security number.
They'll also want to learn about your driving record, driver's license, availability, and criminal record. You'll need to tell the company about your work experience and skills.
AutoZone usually asks employees to complete an assessment containing 94 questions to guarantee that they're going to be good candidates.
Does AutoZone Hire Felons?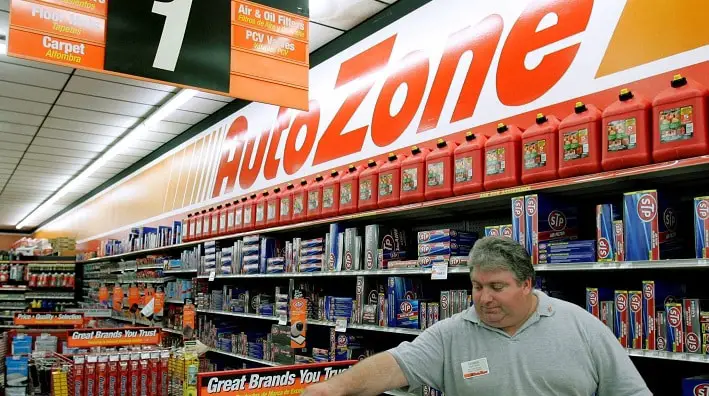 Today, AutoZone is one of the largest automotive retailers n the United States.
It operates over 5,000 stores around the country and hires more than 70,000 individuals. When applying for a job with AutoZone, the applicant will be asked about their criminal history.
It is pertinent to make sure that you're honest and open because they'll find out eventually. You'll also need to submit to a drug test.
To confirm that you were telling the truth, AutoZone is going to conduct a pre-employment background check on you.
Can you get a job with AutoZone even if you're a felon? The good news is that you can. AutoZone frequently hires felons, but it depends on the conviction. If you're been convicted of a violent crime or sexual offense, you likely won't be employed.
Another thing to note is that the company usually denies people with theft and forgery convictions.
If you've been convicted of other crimes, the company will consider the severity and nature of the crime. Once they've done that, they'll determine whether to hire you.
AutoZone performs background checks to make sure that applicants are being truthful. In addition to this, the company wants to protect itself, its good name, its workers, and its customers.
Felons who wish to obtain jobs with AutoZone should try expunging the record first. Doing so ensures that the company will not be able to find out about the criminal conviction.
Checking Your Background Report First
Before applying with AutoZone or another company, you may want to consider running a background check on yourself first.
Doing so will prove to be very beneficial. Once you've done this, you'll know what AutoZone is going to find on your background check.
If you have any questions, it would be a good idea to consult with an attorney. Either way, there are several types of personal background checks you can run. For instance, you can check with the court in which you were charged.
You can also perform a credit report to determine how financially responsible you've been. The other two reports you can perform include driving record checks and educational checks. Performing your own background check will give you greater peace of mind.
Advice For Securing A Job With AutoZone
At the end of the day, you might be rejected for having a criminal conviction. However, you can take steps to improve your chances.
You'll want to do everything you can to impress the company, so they'll hire you.
For instance, you'll want to submit several applications. Make sure that the company knows you're willing to work at any of the local AutoZone stores.
You'll also want to be as flexible as possible. Let the company know that you'll work any hours. You'll also want to use high-quality, relevant references.
Your history will make a big difference too. The company should know that you have a good employment history to make you a good candidate for the job. Once you've secured an interview, you'll want to show up early.
Be sure to dress to impress since that will boost your chance of getting the job. Preparing for the internet can help as well. Applying in person is a good idea because you'll have the chance to speak to the manager.
Summary
You can get a job at AutoZone even if you have a criminal record. However, it depends on the type of conviction you have and how long it has been.
It is a good idea to check your background check, so you'll know what they're going to find. Then, you'll be able to take steps to prepare for potential problems.