After leaving prison, thoughts about new careers that are accessible to felons is one of the first thoughts that the individual wonders about. We will explore the opportunity to become an insurance salesperson and the necessary steps that you must take in order to be successful in the pursuit of your new career. But, Can I get an Insurance License with a Felony?
What does an insurance license do?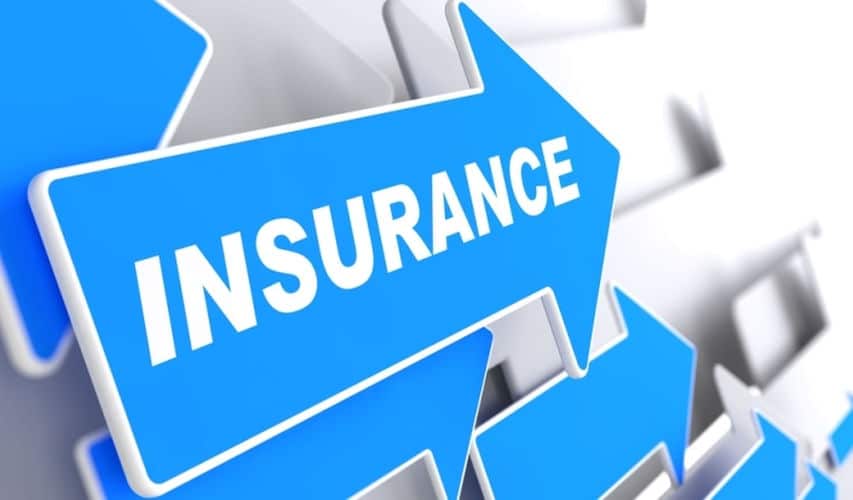 An insurance license is an award that is given to an individual who has passed a state-mandated and often state-specific exam for the sale of insurance for a variety of issues, such as car insurance, life insurance, or home insurance.
They give the individual who holds the license to legally work as an insurance agent with government licensing recognition. An insurance agent is someone who sells insurance and needs to make the appropriate checks and decisions when selling insurance to someone concerning what is best for the company they work for and the applicant wishing to get insurance.
These checks will include what the client needs, what the appropriate options are for the client, how well the options match the specific needs of the client, and also how best to maintain the insurance policy and keep it current. Many insurance agents work for an agency, but some work independently. Regardless, a wide range of insurances are available and are effectively at the will of the individual providing the service.
What is required to become an insurance agent?
A number of factors are necessary for becoming an insurance agent, such as being at least 18 years old, a U. S. citizen, having obtained a high school diploma or GED, and living in the state where the license was issued. These are the bare minimum that is required of an individual to become an agent, but in order to gain the appropriate license to work legally as an agent, an individual must also complete some form of education.
This education can depend from state to state, however generally this will include either earning a degree in a  relevant area or attending an accredited school insurance program (sometimes both), but you should definitely pass a state licensing exam before beginning working as an insurance agent that covers the law around insurance sales and any specific laws which relate to a specific type of insurance.
These courses again vary from state to state but will last no longer than 50 classroom hours. If you are planning on entering the market in a specific area, you may need to obtain specialized certifications and security registrations such as the Series 6 or 7 securities registration that is necessary to trade as a life insurance salesperson.
Lifetime bans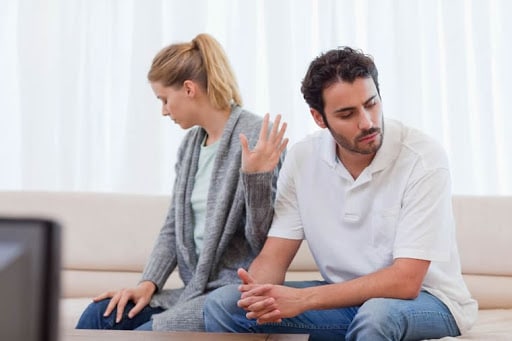 Certain crimes will cause individuals to receive a lifetime ban from trading in insurance. To be an insurance agent, people would generally expect the salesperson, to be honest, have good integrity, and be trustworthy; as they are working closely with people and their financial histories and futures, it is important that the person who is dealing with them is a person of good moral character. As such, the following crimes will leave the felon who has committed them with a permanent barring from the profession:
Money laundering
Fraud
Embezzlement
Murder
Treason
The first three in this list clearly point to money-related crimes, so if you have committed a felony due to financial offenses, it may be wise to look elsewhere for your future profession. Similarly, if you have a misdemeanor related to crimes of this nature, you may also find it difficult to obtain a license or find gainful employment in this sector.
The latter offences, however, relate to crimes that show a blatant disregard for the lives of others and their financial situations. An insurance agent must be trustworthy, so it is extremely unlikely that you will be able to work in this area due to your past, regardless of how you have reformed. Sadly, society is not ready to see how individuals make changes in their lives and this will hold some citizens back.
Long-term bans
There are broadly two other lengths of bans that felons are likely to face from insurance sales – a 15-year ban or a 7-year ban. We will examine these in detail now.
If a felon has committed a crime that involves moral turpitude – this is defined as a crime which "gravely violates the sentiment or accepted standard of the community".
Remembering that insurance salespeople must be those that uphold community justice, honesty, and good morals, there is a harsh punishment on those who have failed to adhere to protecting those standards.
Felony charges which would violate these principles and result in a 15-year ban would be fraud, crimes with "evil intent" (such as arson, blackmail, and burglary), bribery, assault, and tax evasion.
This is not an exhaustive list, however, and you would do well to consult legal aid in your area for specifics on what is meant by moral turpitude and whether your crime does qualify as such.
These bans are given out to any other felony charge that does not fall under the lifetime ban or 15-year ban categories.
If you have committed a felony, you must be aware that a great deal of time must pass before you are legally allowed to work as an insurance agent; if you are just leaving prison, now may not be the best time to consider the career switch unless you have explored specific legal aid that shows that you would be exempt from these bans.
Long term issues for felons in life insurance
Unlike many other professions, it is a clear necessity for those working in the field of insurance to make it clear that they have reformed from who they were when they committed their crime and are now ready to be trusted by society.
This is important as it is not a matter of the charge being served which will show the people around the felon that they have made the appropriate changes in their life, but actually making sure they have the necessary post-time limit forms and certifications that will allow an individual to work in this field.
If you find yourself in this position, you will need to present your case that you are rehabilitated and not a risk to the insurance-buying public; they need to trust you in a professional capacity and you need their trust to actively use your product.
Another issue is, even when a disqualification period is spent, that felons who were convicted of the crimes which are related to dishonesty will still be barred from entering the profession due to a federal statute – 18 USC 1033 – and will not be able to start gainful employment, should it present itself, unless they have a 1033 waiver when a job offer has been received.
1033 waiver
If you have completed your disqualification period, gained the appropriate qualifications, and have managed to find an offer of employment, you will need to search for a 1033 waiver from a state insurance commission in order to start working. You cannot work without this.
They will receive the nature and severity of the felony, the time that has passed since, any other crimes (felony or misdemeanor) that have been committed since the felony, and any other circumstances that are worth considering and have to make a decision as to whether the applicant has become an effective member of society that can be trusted in the insurance sector.
Be honest throughout this process; you may be turned down due to your criminal past (which is perfectly legal discrimination if they believe that you could possibly harm their business) if you are honest, but depending on the conditions of your release, you may find yourself in serious trouble if you try to conceal your criminal past.
Also, this will likely hold you back even more in the future as you will not be able to prove that you are not a person who is dishonest, untrustworthy, and unable to follow clear instructions from appropriate superiors.
How do I best increase my chances?
If you can, seeking to expunge the crime from your record may be the most effective way to free yourself of the difficulties of working in the insurance business whilst a felon. Seek legal aid to investigate whether you would be able to stop your felony appearing on your criminal background checks, as well as being able to refuse to comment on whether you were convicted of a felony crime in the past.
A number of criteria must be fulfilled in order to qualify for an expungement, usually a certain time period passing (for example, 5 years in most states), proof that you have made effort to improve yourself on leaving prison (through a reentry program), finding employment, and becoming an individual of good moral character.
If you can do this and have served the appropriate disqualification periods, your chances of gaining an insurance license and eventually employment will be greatly increased. Again, seek legal aid and advice planning on insurance sales is the career path that you will pursue as local laws may vary and require a felon to complete additional tasks in order to enter this sector.