Over the years, CR England has become one of the most successful trucking companies in the world. The family-owned business has been around since 1920. Truckers make excellent money, but they're on the road for many hours each day.
With that being said, some trucking companies are better than others. C.R. England is highly respected in the industry. Can you get a job with CR England if you're a felon? Ultimately, you'll want to find out before applying with the company.
Within this guide, you'll learn more about CR England and its hiring policies.
Who Is CR England?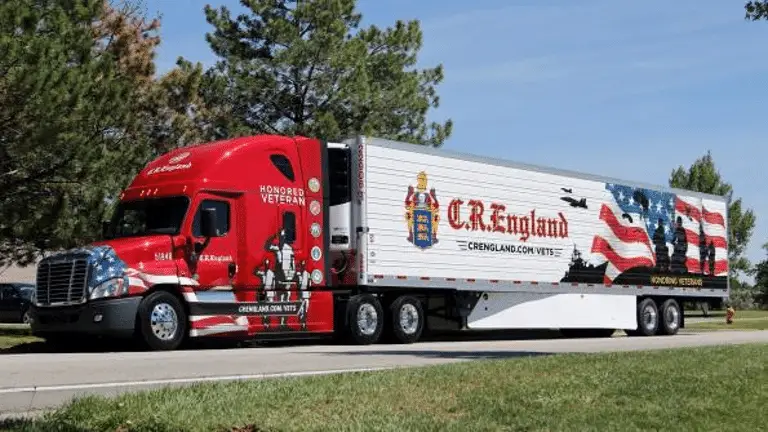 First and foremost, you'll want to learn as much as you can about CR England. Who are they? What do they do? Well, CR England is a trucking company. It claims to be one of the nation's best temperature-controller carriers. The company has been around since 1920.
As a result, you can guarantee that it has provided consistent service over the years. Again, CR England is family-owned. If you have a CDL license, you should think about getting a job with CR England.
The company offers excellent opportunities and can provide jobs to people across the country. The company is based out of Salt Lake City, Utah. It focuses mainly on providing refrigerated carrier services.
Jobs With CR England
When trying to get a job with CR England, you'll find that your options are plentiful. You can obtain a handful of jobs with this company. However, the most common CR England job is driving. The company is consistently hiring truck drivings in the United States.
In addition to this, it offers truck driving training, stability, and lucrative pay. Whether you've been in the industry for a few years or you're just getting started, you'll want to think about signing up. Doing so could help you establish a new career for yourself and your loved ones.
Once you've obtained a job with CR England, you'll receive support from a driver manager to ensure that you succeed. You'll also be able to take advantage of the company's CareerTrak to ensure that you can find a land that works great for you.
The company also hires some office employees. Another possibility is getting a maintenance job with CR England. Whether you want to be a truck driver or maintenance worker, there is a good chance that you'll be able to obtain a job with this company.
CR Driver Benefits
The trucking industry has changed immensely during the past few years. There is a good chance that you've noticed some of these changes. Well, you'll find that CR England has adapted to these changes. It remains one of the top trucking companies in the world.
It offers numerous benefits to its workers. For instance, drivers will receive regular routes and consistent miles. They have many business relationships so they can constantly provide their workers with consistent jobs. The company claims they offer a predictable lifestyle to their drives.
They also offer training positions, solo positions, and team positions. Drivers will have an equal balance of home and road life. Furthermore, CR England offers excellent pay and great benefits.
Working For CR England With No CDL
You might not have a CDL right now. Still, you can get a job with CR England. The company can help you get a CDL in a minimum of 17 days. It has a network of Premier Truck Driving Schools so you can get your CDL without any issues.
Once you've completed it, the company will provide zero-tuition training. You'll need to sign a driving contract. Classes are offered every Monday. Remember that seating is limited so you'll want to sign up as early as possible.
Nevertheless, CR England can help you get your foot in the door.
Does CR England Background Check?
Are you going to be required to get a background check? Yes. The company conducts background checks on candidates before hiring them. You'll need to agree to a background check so the company can make sure that you're a good candidate.
The company wants to know who they're hiring. They will check your criminal history as well as your driving history. It is pertinent to maintain a clean criminal history to avoid problems obtaining a job.
Will CR England hire felons? This subject will be explored in the section below.
Does CR England Hire Felons?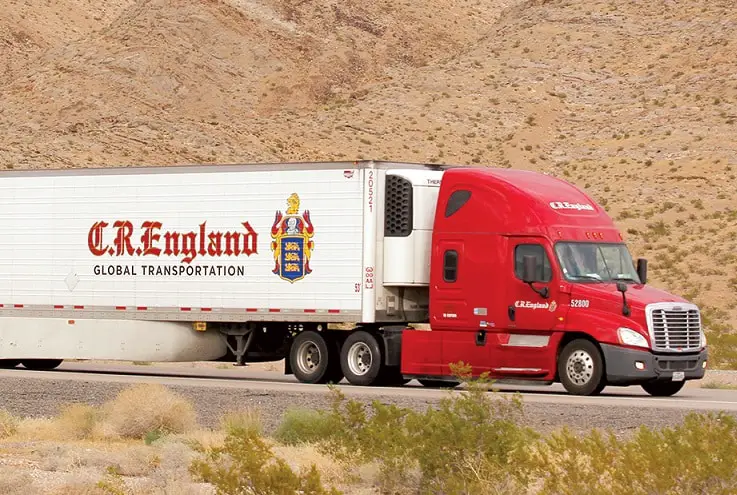 CR England runs various background checks so they're going to find out if you're a felon. If you are, there is a risk that they're going to refuse to give you a job. However, former and current workers agree that the company typically does not discriminate when hiring new workers.
As a result, they will consider hiring felons at some point. Just remember that the criminal charge will help determine whether you'll get the job. If you're dealing with a violent or vehicle-related felony, there is a good chance that the hiring manager won't hire you.
If you're dealing with a serious conviction, there is a higher chance that you're going to be denied a job. The amount of time you spent in prison usually won't make a difference. Instead, the company will be more interested in learning what you did. Even if you have a felony conviction on your record, you'll want to consider applying for a job with CR England.
Once you've decided to get a job with CR England, you'll need to apply for a position with the company. If you know someone working with the company, you can likely use them to help. If not, you'll want to try applying in person or online. Going in person shows that you're serious.
However, applying online is easier. Remember to be honest and accurate when completing the application. Make sure that the company has accurate information. Otherwise, they may believe that you lied on your application.
Once the human resources manager has decided to take it one step further, they'll contact you. They'll schedule an interview for you. During the interview, you'll want to do the best you can to impress the individual interviewing you. Make sure that they know you're a good candidate for the job.
Tips For Getting A Job With CR England
You'll want to do everything you can to secure the position with CR England. Doing so will pay dividends in the long run. With that being said, you need to cautious when submitting the application. Make sure that you're truthful on the application.
If you lie about something, the company is going to find out sooner or later. Once they do, there is a risk that you'll lose the position. To avoid such problems, you should always be honest. Tell the company the truth about your criminal history.
Also, you need to do what you can to excel during the initial interview. It is a good idea to prepare extensively for the interview.
Summary
Does CR England hire felons? Ultimately, there is no definite answer to this question. However, a lot of former and current employers claim that it does not discriminate. With that being said, it may hire felons. If you're looking for a job and you've been in trouble in the past, you shouldn't hesitate to apply for a job with CR England.