If you like to hit the road, finding a job can be a huge challenge for people who have a criminal record. Fortunately, transportation businesses are always hiring, so let us check what National Carriers (NCI) has to offer.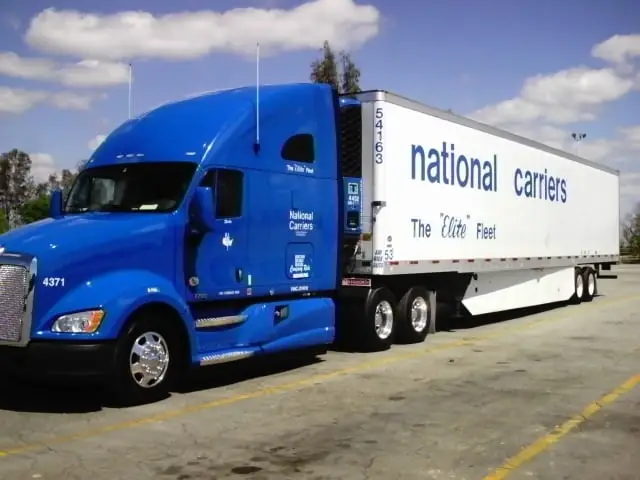 National Carriers has always been an important contender in the transportation industry for more than 50 years. Their goal is to be "The most customer-focused, safest and successful motor transporter in this industry". If you are focused on finding work in this business, this article will fully cover all information about getting a job at National Carriers. We will start by answering questions like:
Does National Carriers work with people who have misdemeanors?
How can you apply for a job?
Does National Carriers perform background checks?
Will your felony make you disqualified?
There are opportunities after prison and Felon Friendly Jobs Team wants to help you get the best of your chances. In order to do that, we often take matters into our own hands and contact different companies directly to discover more about their felon-hiring policies. We know it is tough to look even for the smallest chance to get hired when you have committed a crime in the past.
Now, let us go ahead and talk more about getting hired at National Carriers with a criminal record.
Does National Carriers work with felons?
When we asked if National Carriers hired felons or not, they said that the applicants:
Must possess a clean appearance and a positive attitude
Are 21 years old
Has over 6 months of verifiable driving experience (over the road)
Must pass National Carriers physical exams
Pass a drug as well as an alcohol test manufactured by National Carriers
Have no serious traffic violations in the past three years, which include: Leaving accident scene, hit and run, and speeding.
Must not have license suspension in past the past two years
Must not have a reportable accident
Must possess a commercial driver's license with a general knowledge of air brakes and HAZMAT
Must be available and willing to be away from home for long periods of time
Must have a good knowledge of the English language (both speaking and writing), enough to communicate with regular people on the road
Must have enough experience with cargo that is temperature-controlled. This includes meat, vegetables, etc.
National Carries does not have many requirements, but most of them depend on the job position. However, they do not specify whether or not they like to work with felons. Fortunately for you, we have dug a lot deeper.
Did National Carriers hire felons in the past?
They do not confirm whether or not they have hired people with criminal past. However, using other sources, we were able to discover that they have done so.
Does National Carries work with people with misdemeanors?
Since misdemeanors are far less severe than general felonies, you have a good shot at being hired as a minor offender. That is to say, you should not have any driving-related issues which cross with your crimes. Their online application will definitely ask you about "traffic accidents, violations, and three years convictions". Needless to say, they want to hire drivers who have a clean record.
Does National Carriers participate in the Ban The Box program?
The Ban The Box program is an effort to eliminate all questions about your criminal activities until upcoming procedures of the application process. The goal here is that formerly convicted felons are considered for their expertise, not their past.
Numerous companies who agree with Ban The Box program have also signed the Fair Chance Business Pledge scheme. Essentially, this program uses the same principle and gives applicants a fair chance.
We were unable to discover a direct link between National Carriers and these two programs. However, considering they were/are hiring some felons, you should not get your hopes down and apply anyway.
Does National Carries develop special programs for felons?
It does not look like National Carriers has a specially designed program to train and hire felons who are being overlooked. But, as mentioned above, the fact that they are willing to hire felons means you too will get a chance.
Are there good odds of getting hired by National Carriers as a felon?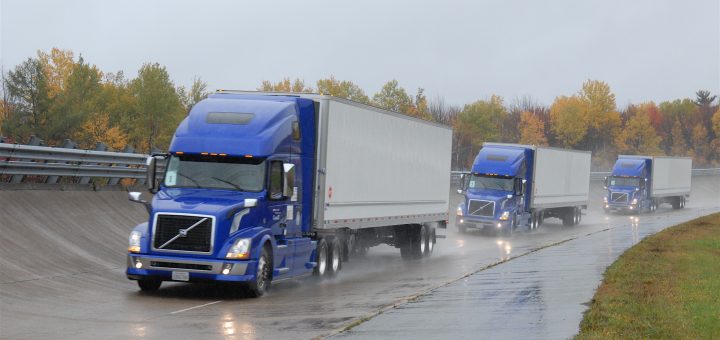 Good news, judging from our research, we consider your chances of getting hired as average. Do not mistake this score for low. We have investigated more than a dozen companies and most of them score "below average" or "low".
The thing is, you must have a driver's license and enough experience to go along with it. This may discourage people who are just starting to learn driving trucks. More good news, National Carries does not just hire experienced drivers, they also train new ones.
Recommended: Lists of Trucking Companies That Hire Felons.
Are there any entry-level jobs?
Obviously, a business like National Carriers, the main entry jobs are for people who drive trucks. However, if you happen to work near one of their offices, you might also apply for dock working jobs. They have headquarters in Kansas, Liberal, so office occupations may be limited to this location.
Based on the requirements employers require, applicants who seek driver positions must have:
Good driving skills
A clean record
Perfect physical condition
A valid commercial driver's license
Flexible daily work hours
Availability and willingness to travel
Ability to write and understand the English language
How can I get hired at National Carriers if I have a criminal record?
First, you need to check the driving map on their website and see if driving positions are available in your location. If not, and you are willing to switch places, you can phone them and let them know about it. This would also establish trust with your employers.
We hope we have covered every bit of information you need about getting hired at National Carriers company. Sure, this is not an easy task for felons, but consider that this company is less severe than others when dealing with felonies.
See also: Does Genworth Career Financial Hire Felons?
We wish you the best of luck!