Robert Half International, established in 1948, bridges the gap between businesses and jobseekers. The company operates similarly as a staffing agency, with human resource consultation.
Companies across the globe reach out to Robert Half when they need new finance and accounting talent. Instead of employing a human resource team, companies rely on Robert Half to help connect them to qualified talent.
Robert Half has more than 345 locations across the globe. The company offers three types of employment staffing services – permanent, temporary, and consultation. The temporary staffing service is referred to as "Accountemps."
Quick Navigation
While the company specializes in accounting and finance staffing, it also connects businesses with IT specialists, legal professionals, and administrative talent.
Robert Half' The Creative Group connects businesses in need to artistic, creative, and design talent with available job seekers.
How Robert Half Works?

The Robert Half official website allows businesses to request specific types of staff based on their needs.
They can choose from temporary and permanent and short- and long-term employment opportunities. Consultation services are also available for special projects and business operation issues.
Robert Half also offers onsite and remote staffing options. Remote working is becoming extremely popular in the United States, Europe, and Canada.
Companies are reaching out to jobseekers with specific skills for employment opportunities.
Hiring remote workers is risky, but Robert Half helps minimize these risks by overseeing the pre-employment process.
Robert Half Pre-Employment Process
Robert Half makes simplifies the pre-employment process by utilizing state-of-the-art technology, such as DocuSign.
Jobseekers can utilize the official website to search for employment opportunities in specific countries, provinces, states, cities, and territories.
To apply for employment with Robert Half, jobseekers can upload their resumes from their PC or Dropbox.
In addition to the resume, applicants must provide personal identifying information, including name, email, and phone number. At this point, there is no need to submit your physical address.
Does Robert Half Charge Job Seekers Utilize Their Staffing Services?
No, only companies looking for talent are required to pay a service fee in addition to the employee's salary or an hourly wage. The fee varies depending on the staffing service.
The company does not disclose the fee amount on its official website. Employers are encouraged to reach out to Robert Half to request a free consultation and quote.
The Robert Half job search is free to all jobseekers.
Does Robert Half Background Check?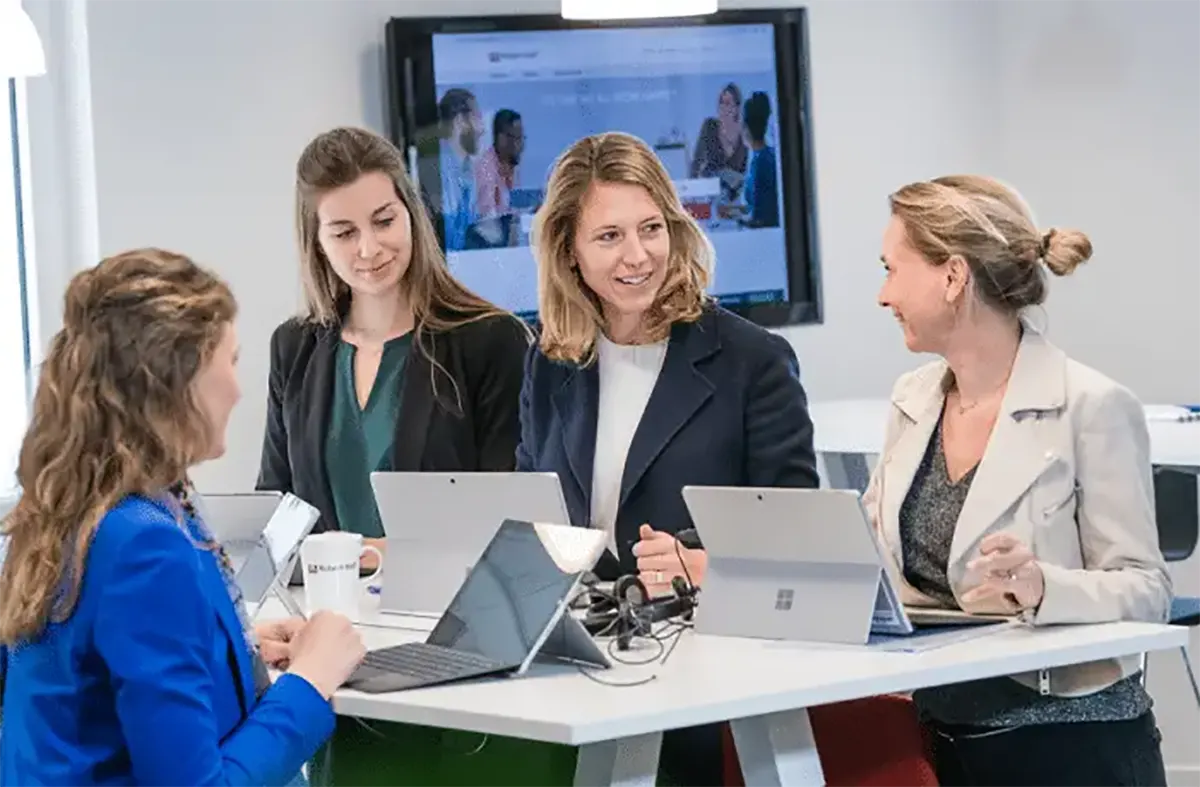 Yes, Robert Half is dedicated to helping its clients locate qualified talent. They are also dedicated to ruling out job applicants with recent misdemeanor and felony convictions.
The background check looks at the applicant's criminal history, current and former physical addresses, employment history, education history, and bankruptcies.
Background reports do not include expunged criminal convictions.
Job Benefits
Are you interested in getting a job with Robert Half? A lot of people are because the company offers excellent benefits.
For starters, you can receive medical insurance as an employee of this company. If you're been working with Robert Half regularly and get 20 hours a week, you will be eligible for insurance.
Just remember that you'll need to apply for benefits within 30 days of your hire date. Part-time employees working less than 20 hours can receive certain benefits as well.
For instance, you can receive commuter benefits as well as voluntary insurance products.
Again, you'll need to enroll in the benefits program within 30 days. In addition to this, Robert Half offers immense opportunities. There is a good chance that you're going to want a remote job position.
If so, you'll want to work with this company. The company's website claims it is adding new remote jobs to its database each day. If you want to work from home, Robert Half can help.
The Process
When you've decided that you want to begin working with Robert Half, you'll want to learn more about the process. Before you can get a job through this firm, you'll need to apply or upload your resume.
When visiting the company's website, you'll be able to search through the current job openings.
The website provides information about the job, including its location and general pay. You'll also be able to determine whether you're dealing with a temporary or temp-to-hire job.
The website offers in-person and remote job opportunities.
One of the best things about Robert Half is that the agency offers jobs across the United States. Whether you live in California, Oregon, or Massachusetts, there is a good chance that they'll have something for you.
They also offer jobs in various categories such as UX designers, staff accountants, and office assistants.
Once your application has been accepted and processed, you'll also need to complete an interview. As long as you play your cards right, there is a good chance that you'll get the job.
Does Robert Half Hire Felons?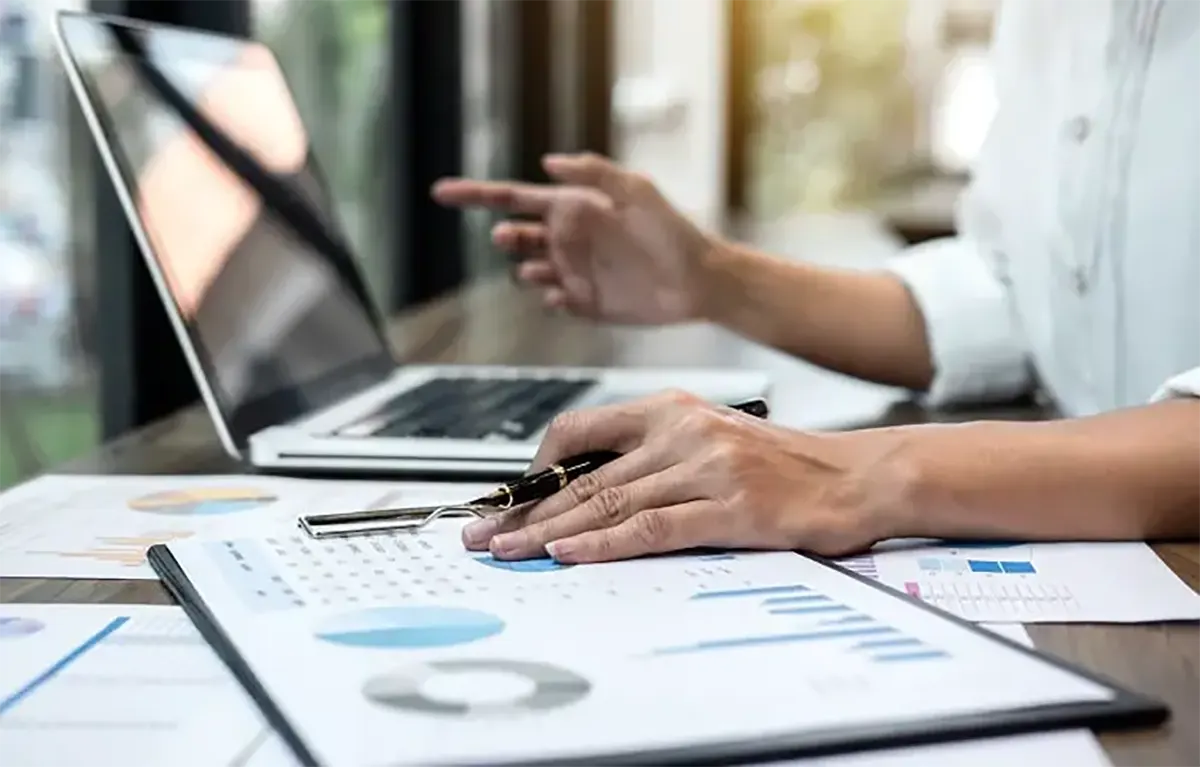 When looking at the company's website and policies, you won't find anything about its current hiring policies. It doesn't say anything about hiring or not hiring felons.
It is impossible to know whether they'll hire someone with a felony conviction on their record.
However, some people claim that they know felons who currently work for the company. Others supposedly know felons who worked for the company in the past.
Another thing to note is that the company likely hires people with misdemeanor convictions.
As a felon, you should consider submitting an application with Robert Half. There is always a chance that you'll get a job through the hiring agency.
However, there is a chance that you won't. With that being said, you should give it a shot. At the worst, you'll need to move on and apply with another company.
Summary
Robert Half runs background checks on all of its new hires. Before you can get a job through this staffing agency, you'll need to agree to a background check.
The HR representative will carefully examine your criminal history to determine whether you're a good candidate for the job.
Also, make sure that you're telling the truth on your employment application. Lying to the company will lead to big issues in the long run.