When we talk about postage and shipping packages, a few brand names pop up. FedEx is one of these brand names. Known internationally for its speed and great service, this multinational corporation offers a plethora of services. The headquarters of this company is located in Memphis Tennessee, Pittsburg, and Dallas. FedEx currently has over 300,000 employees and this figure is growing rapidly.
Due to the nature of business this corporation conducts, it is imperative that the utmost care is taken when hiring employees. Simply put, Fedex's business entails handling people's packages and precious possessions. Hence, the employees at FedEx need to be trustworthy and honest.
Furthermore, many customers interact with FedEx staff when sending or retrieving their packages. These staffs are an extension of the company and their behavior is reflective of the company.
This is why it is presumed sometimes that FedEx does not hire felons. However, this is a misconception as FedEx does hire felons and this is part of their employment policies. FedEx offers equal employment opportunities to all job applicants and does not discriminate based on past convictions. The corporation recognizes the San Fransisco Fair Chance Ordinance.
They encourage qualified felons to apply for jobs because they will be given equal consideration. FedEx also states that a prior conviction does not disqualify your application. Instead, individuals with convictions are considered using factors such as the nature of their crime, how long ago it occurred, and how the crime relates to the jobs the felons are applying for.
Will FedEx Hire Me With A Felony Conviction in 2023?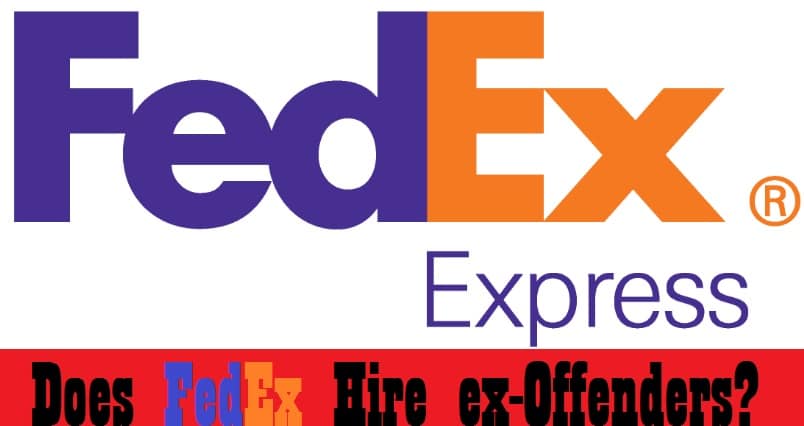 Five things you should know if you are a felon that wants to work at FedEx
1. FedEx will not ask you about your criminal history at the initial stage of the job application. Therefore, the corporation does not use the 'box'. The ban-the-box movement encourages employers to remove the question that asks about criminal history from the application form. While this information is not required when filling the FedEx job application form, you will need to explain your criminal history during the interview.
2. FedEx does not have special programs for felons. Some companies have programs designed to ensure felons get jobs after being reintroduced to society. This is not the case with FedEx. If you wish to partake in such programs, you need to contact the unemployment office in the area where you reside. Some job agencies can also inform you of any programs that can help felons gain employment.
3. FedEx runs a background check on potential employees or job applicants. When you have submitted your application and have been interviewed, FedEx will run a background check on you. This check will help them decide if you are a good hire for the FedEx Corporation.
The information that the background check will provide includes Your character report, credit report, your credit score, educational qualifications, background, family information, and criminal records. Your financial records will show if you are in debt or in a financial position that could make you a bad hire.
Your criminal records will show your entire criminal history. This check will also help the company ascertain that all the details you provided concerning your prior conviction/s are accurate.
4. You will be required to take a drug test. Before you are employed to work at FedEx, you will be subjected to a drug screening. This screening will show if you use illegal drugs such as cocaine, meth, marijuana (in some states) amongst many other drugs. If the drug test is positive, you will not be offered a job at FedEx.
Recommended: Everything You Need To Know about FedEx Drug Test.
5. Felons are assessed individually during the job application process. This means that each job applicant is considered without reference to another job applicant who may have committed a similar crime. Instead, FedEx assesses felons applying for jobs by examining the severity of their past offense.
The company also looks at how many years it has been since the conviction occurred. If it has been more than 7 years, you have a higher chance of being employed by FedEx. The number of convictions the job applicant has had will also be considered.
If you are a felon who would like to work at FedEx, there are many entry-level positions that you can apply to fill. Some of these jobs require more skill than others. These jobs include; truck driver, warehouse worker, loader, customer service representative, and delivery agent.
Recommended: Does Amazon Hire Ex-offenders?
Tips that will help you get a job in FedEx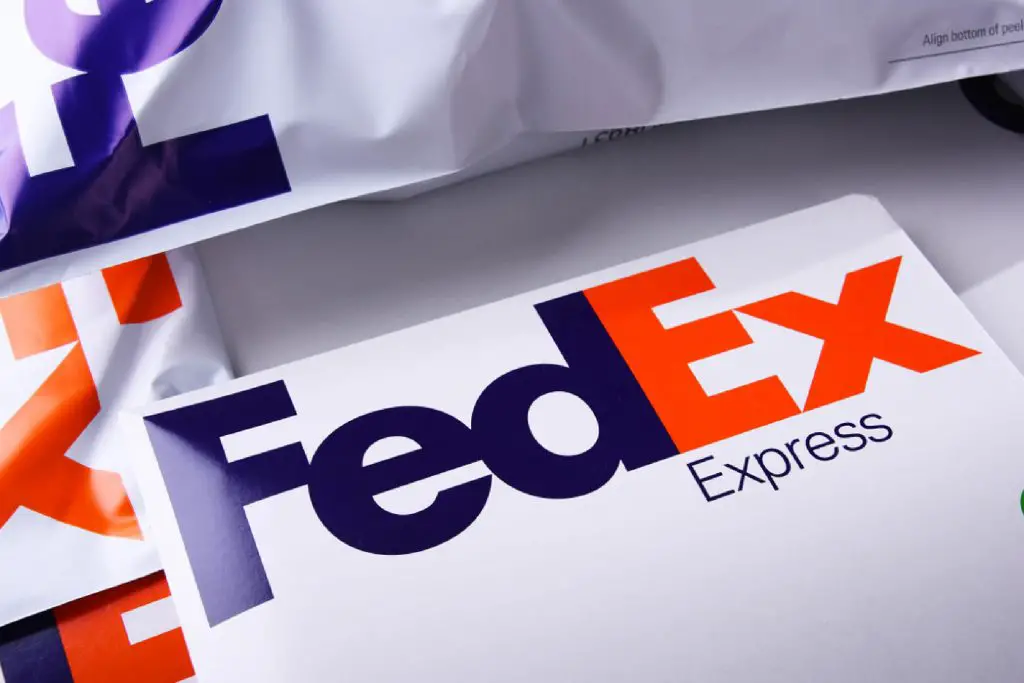 If you have been convicted of a felony, the tips listed below will increase your chances of being employed at FedEx. Importantly, you should have the necessary qualifications needed to apply for the vacant position when applying these tips.
1. Acquire skills and certifications. Being a felon is a disadvantage in many job application scenarios. To improve your value as an employee and give yourself an advantage, try to learn a skill relevant to the position you want to fill.
Furthermore, if a certification is needed for that position, endeavor to acquire it before applying to work at FedEx. For example, if you would like to work as a driver at FedEx, you will need a Commercial Driver's License(CDL).
2. You should have a few references. Your references will attest to your character and trustworthiness. These references can be your previous employers, teachers, and even places where you volunteer in your spare time.
3. Create a professional resume and cover letter. The documents should showcase your skills and experience. If you cannot write your own resume, you can pay to have it professionally written.
4. Apply for jobs that are unrelated to the crime you committed. This is because you may be seen as a risky hire. If you were convicted for theft, apply to work as a customer service agent. Similarly, if you have a DUI or DWI charge, apply for jobs unrelated to driving. Individuals convicted of a sex or violence-related charges may not be considered for jobs that involve interacting with customers.
5.  Be honest about your conviction. During the interview, you will be asked about prior convictions and your criminal history. Be honest and remember that FedEx will run a background check. The chances of being denied the job will be higher if you are dishonest.
6. Think of yourself as a person of value and act in that manner. Try to be confident while still being respectful during the interview. If you have taken skill acquisition classes or self-improvement courses, highlight the fact. Explain why you will be a valuable employee at FedEx.
Also, during your interview explain your criminal history and convince the interviewer why you should be given a chance to work at FedEx. While you are trying to portray yourself as an individual of value, do not lie about your skills and abilities.
If you are not confident, you can practice how to answer possible interview questions at home.
Find Available Jobs Opening at FedEx
In conclusion, even if you are a felon, you can be hired to work at FedEx. If you prepare adequately and are qualified for the position, you will be considered for the job without Bias.