Can You Join The Army With a Felony on your record? This question has been discussed from different perspectives and there are many opinions about this topic. We shall be looking at the fact about felons and their acceptance into the army in this write-up.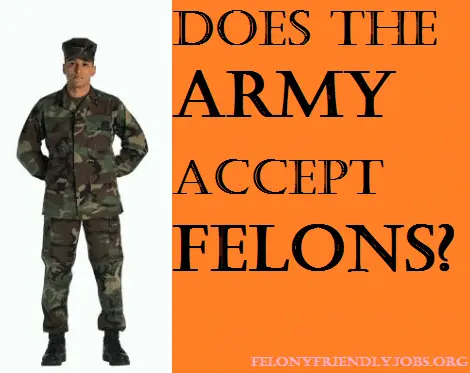 Can You Join The Army With A Felony?
Oftentimes, felons believe that the best thing for them is to look for ways to join the military. However, in the real sense, will they be accepted in the army? First, you must understand that the army is a strict organization that places top priority on morals and discipline.
So as a recruit, it is expected that you have a record free from crimes and other atrocities. However, that does not mean that the army will disqualify your application because you have been convicted of a felony. In fact, in recent years, there has been a high level of waivers for felonies among army recruits.
Are waivers automatic tickets for felons to be enlisted in the army?
Yes, it is true that felons are now getting more waivers in the military sector, but you must understand that it is not automatic.
For a waiver to be granted, an applicant must be able to convince the army that he is now living a normal civilian life after being freed from prison life and released from the radar of judicial management. Obviously, the best way to show this is by writing a resume and looking for a job.
The truth is, in recent times, there has been a huge number of felons joining the military solely because the number of volunteers has drastically dwindled. So it is likely that a military waiver will be granted to applicants who have a criminal history or to those who are not medically fit that would have been rejected from signing into service in the olden days.
Also, the maximum age for joining the army has been increased all because of having a wider age range of applicants joining the army. The maximum age used to be 35 years in the past, but it has been extended to 42 years.
Recommended Reading: How to Get a Job With a Felony | Can You Be Drafted If You Are A Felon?
Classes of waivers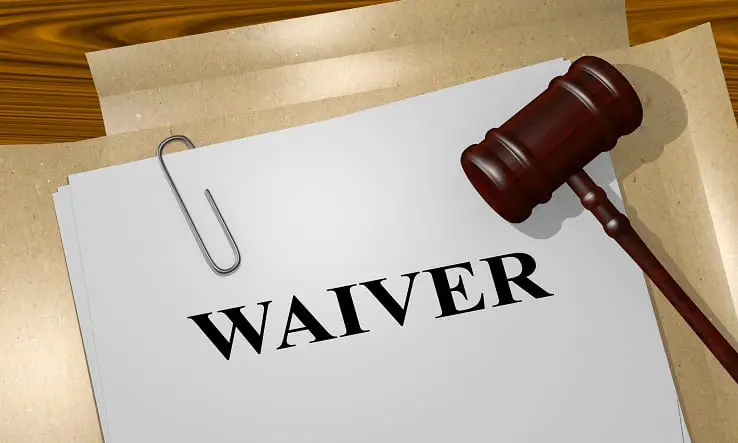 Having talked about waivers, it is paramount to note that waivers come at different levels. This has been classified into 6 main classes. These 6 categories of waivers include felonies associated with trivial non-traffic offenses, severe non-traffic offenses, trivial traffic offenses, severe traffic offenses, and criminal activity associated with drugs.
According to a statement given to CNN by John P. Boyce, Jr., an officer in the army, "it is quite difficult for both males and females in recent times to meet moral, medical, aptitude and administrative requirements given by the military." He continued by saying that, "out of ten Americans that are within the age range of joining the army, only three are able to meet the requirements.
Though the statistics are kind of poor for the country, it serves as a huge advantage for felonies who are seeking to be enlisted in the army. Also, since most normal citizens are not ready to volunteer, the army has the little option of turning down felons' applications.
Why more waivers are needed
Since the whole idea of joining the army has changed, the military believes it will be a welcoming idea to give more waivers to felons. Unlike in the previous years, very few people are willing to volunteer to join the army today and this is really affecting the security sector of the country.
John P. Boyce, Jr. added that younger folks are liable to medical conditions such as obesity and asthma, or with a criminal history. He went further by saying that no moral waivers are issued for criminal acts relating to alcoholism, drug trafficking, or sexually violent act.
From the information that was gathered by the Defense Ministry, it was discovered that more than half of the women and men recruited into the military during the 2007 recruitment exercise had one or more felony convictions that emanated from activities such as credit card theft, drug-related offenses, burglarizing businesses and residences and writing bad checks.
The information also revealed that 2 of the said applicants were allowed to be enlisted into the army even after being convicted for manslaughter and three new intakes had been accused and found guilty of negligent or vehicular homicide.
Felonies that can be overlooked by the army
Although recruiting felons into the army is not something that is done regularly, the rate at which they are recruited now has skyrocketed when compared to the past. As a felon, after applying to the military for service consideration, you will have to explain to the recruiters the kind of crime you committed in the past and so on.
However, before applying to the army, it is wise for you to find out the list of offenses that can be overlooked and those that will not allow you to gain entry. The list below gives you an idea of the offenses that can be waived:
Minor/trivial traffic wrongdoings
If you have committed 6 or more traffic misdeeds, which were judged as minor and attracted fines of at least a hundred dollars per offense, then you need a waiver.
The army operates in a way that is totally different from the mainstream. Therefore, state or local laws will not be applicable as to how the military defines its own minor traffic offenses.
Minor/trivial non-traffic wrongdoings
For those that have had 3 convictions for trivial non-traffic wrongdoings, a waiver will be needed. Once it is more than this, the military has its own special way of handling the case with respect to the types of violations.
Misdemeanor offenses
If you have had 2 to 4 civil convictions or any other bad temperament that is considered as a misdemeanor offense in the military, you will need a waiver. However, if you have civil convictions that are four and above, no waiver will be issued.
Peradventure you find yourself in a combination of 3 or more bad dispositions or civil conviction that forms a combination of misdemeanors and trivial non-traffic offenses, then you need to obtain a waiver.
2 or more convictions for DWI/DUI
For you to receive an issued waiver, you must wait for twelve months from the day the conviction was made.
Note:
A waiver is needed for a felony conviction. However, it is now left to the army to choose what it considers as a felony and if it can be waived or not.
Felonies that are red-flagged
There are a number of offenses that cannot be overlooked, such as drug use, intoxication, or possession at the time of the recruiting exercise.
If you have not cleared yourself from any pending issues as at the period of enlistment, you can neither be processed nor admitted into the force. Furthermore, if you are currently under any civil restraint – on probation, in confinement, or on parole, you cannot be enlisted in the army.
Also, civil felony convictions that are three and above non-traffic wrongdoings cannot be accepted for any form of waiver. If you are placed under a court conviction for the distribution, trafficking, or sale of marijuana or a controlled substance, there is no way you will be given the chance to be enlisted.
In a case where you had served in the army before and received an RE code of 4, then you will not be enlisted again. Ex-military personnel with bad conduct or dishonorable discharge also don't get waivers in the military.
3 or more convictions for driving under the influence within a 5-year period will prevent enrolment.
Conclusion
Honestly, the rules guiding the army recruitment process can be confusing sometimes. The best way to go about it is by contacting an army recruiter and explaining your issues. From there, you will know if you are qualified or not.
When you meet a recruiter, try as much as possible to be honest by explaining in detail your criminal history. This will be your best bet to know if you are qualified to join the army or not.
Read Also: Can You Join The Military With A Felony?