Taking up jobs is an essential aspect of ex-felon reintegration into society. For ex-felons, job securing can be quite tricky as most companies and organizations conduct background checks on prospective employees. These background checks are not bad at all, as they are undertaken to ascertain the kind of people the company employs and ensuring the safety of the various companies. However, this poses a threat to applicants with a criminal history, as some companies do not hire ex-felons.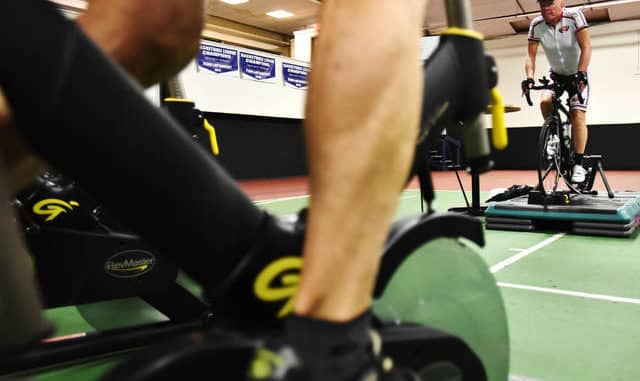 But, a ray of hope is offered to ex-felons, as some other companies provide them with a second chance by giving those applicants jobs once they are qualified and can meet up with the company's requirements. These requirements vary, as some companies might hire only applicants who have not committed a felony in the past 5, 7, or 10 years. Also, some of these companies consider the kind of crimes previously committed by these prospective employees.
Most of these companies offer good pay as well and provide employees with excellent benefits. One such forgiving company that might provide job opportunities to ex-felons is Planet Fitness, as they are quite fair when conducting background checks. Thus, qualified candidates with a criminal history can apply for jobs in this company and get employed once they meet with the company's requirements.
Planet Fitness was established by two brothers – Mare Grondahl and Michael Grondahl, in 1992. As a fitness center, Planet fitness is known to provide a relatively cheap gym membership, which makes it a competitor to other top fitness centers. This fitness center is located out of Hampton in New Hampshire. Planet fitness reportedly has 1,859 active gyms, with about 80 being the corporate-owned, and the rest being franchise branches.
They are open at all times, offering 24 hours access to members. This gym has a primary slogan; "The judgment-free zone." Hence, members can feel comfortable while they work-out, and they can quickly achieve their fitness goals. Employees in this gym are provided with free memberships, and they get to work in a more comfortable environment, as their work time is flexible. Workers also enjoy several benefits, such as paid sick time, life insurance, paid holidays, and are allowed to dress casually in the gym.
Recommended: Does Planet Fitness Drug Test Their Employees?
Qualified candidates can apply for several opened job positions which include:
Gym Staff: This is an entry-level position at the gym. Individuals handling this position are expected to sign-up new gym members and give those members tours around the fitness center, answer the phone calls at the gym, and provide detailed reports to the management.
Gym Custodian: Individuals handling this position work during the day and must do a thorough cleaning around the gym, dispose of trash, and maintain the gym's parking lot.
Overnight Gym Custodian: Individuals handling this position work during the night, and they must do more cleanings. They wash and sanitize the washroom at the gym, sanitize the gym floors, gym locker room, and various gym equipment. The overnight gym custodians are also left with the task of keeping stock of different gym items.
Member Service Representative: This position confers the responsibility of offering excellent customer services at the gym, to employees handling this position. They must answer the gym's phone calls, check-in guests, and sell protein items and drinks.
Gym Shift Supervisor: This position is available for individuals who would fill in for absent employees.
These positions require that the employees keep to the fitness center's rules and regulations and have a judgment-free lifestyle.
Does Planet Fitness Hire Felons?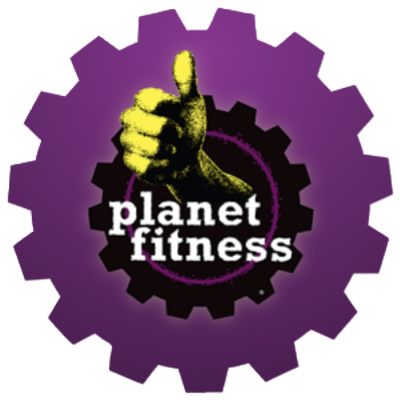 Although it is entirely unclear if Planet Fitness employs ex-felons but the slogan "The judgment-free zone" might prove helpful for prospective employees with a past criminal record, this is because this gym is more of a franchise company. Franchise companies can make their terms of hiring, and the franchise-owned gym might consider hiring ex-felons that meet the company's requirements.
Also, this fitness center, like most other companies, runs background checks on prospective employees. However, only a few job positions in the gym require that background checks be done on applicants. These positions include job positions that require that the employees work overnight, custodian, and front desk positions for employees that would work during the day, management positions, and gym trainers.
Hence, prospective employees with a criminal record can easily apply for those positions that do not require background checks. The job application process at this fitness center is quite easy. Applicants have to start making applications from the company's website under the gym's career section at https://pfcareers.careerplug.con/jobs.  Here, there is a list of job positions. You can go for any of them, submitting a solid resume, writing your objectives, stating your job experiences, and your professional references.
All acquired skills should be stated while applying for the job, which helps improve the chances of employment here at this gym. Also, you can say whatever religion you belong to, as well as your political affiliations. During interviews, applicants can also be asked about them having a criminal record. All questions must be answered truthfully, and ex-felons should utilize the opportunity to seek a chance for reintegrating into society.
Final Thoughts
Securing jobs can be quite tricky, much more with applicants who have a past criminal record. With the practice of conducting thorough background checks and some companies not employing ex-felons, people with a previous criminal record might find it very hard to get good jobs. However, some companies are fair with background checks and allow ex-felons to reintegrate into society. There have been many questions on the internet about Planet Fitness being among those companies that provide ex-felons with jobs.
There is a chance that this gym provides applicants with past criminal records to work, as there are some job positions at this gym that do not require background checks. Also, since some part of the gym is a franchise company, they decide their terms of employment and might as well consider ex-felons Whether there are only entry positions available at the time of application, it is essential that you grab the opportunity, as proof of dedication can help you get promotions here at Planet Fitness.