Does Planet Fitness Drug Test Employees? Before we delve into that, let's take a quick look at the history of the company. Planet Fitness is an American-based franchise headquartered in Hampton, New Hampshire.
The company claims it has over 2,000 locations in the United States and Canada. It came up with the 'Judgment Free Zone' to ensure its clients have the best commercial-gym experience possible.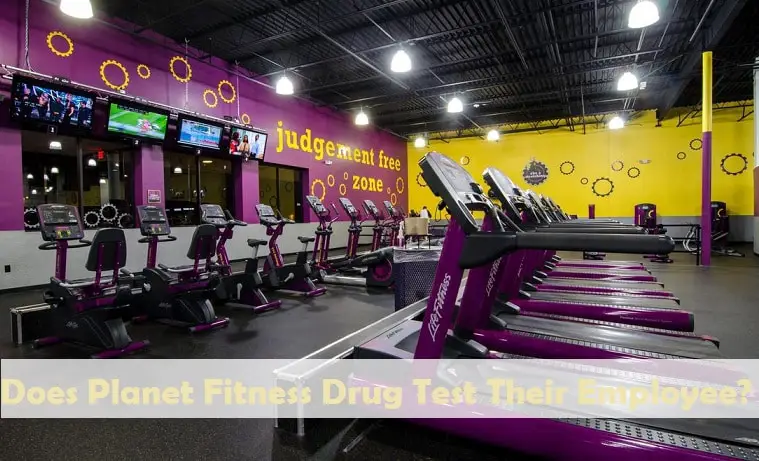 Planet Fitness also claims to be the "fastest-growing" commercial gym franchise in the United States. The franchise was founded by a former franchisee of Gold's Gym in 1993. Ricks Perks got the idea from a project his daughter was working on for school. He deemed the project "Fitness Planet," which urged him to start up a new fitness center franchise.
In 2002, Perks agreed to sell his trademark to an ownership company while retaining several locations for himself.
In 2018, The Entrepreneur awarded Planet Fitness the Fastest-Growing Franchise award and in 2019, the Franchise 500 award.
Planet Fitness Careers
Planet Fitness has a long list of career opportunities, ranging from corporate club operations to
Available positions include the following:
Regional Operations Manager
Vice President of Construction, Design & Franchise Development
Technical Support Specialist
Email Marketing Manager
Fitness Trainer
Member Services Representative
Custodian
If you are looking for a rewarding career, you should definitely give Planet Fitness some thought. The fitness center franchise is looking to add new talent to its long list of dedicated employees.
Employment Requirements
To become a Planet Fitness employee, you must be at least 18 years of age, physically capable of walking and standing for during shift, lift at least 75 pounds of weight, and be willing to work with toxic chemicals. Other career requirements include a high school diploma or GED, basic computer skills, a positive mindset, and good customer service skills.
While not a career requirement, Planet Fitness prefers job applicants with at least six months of experience under their belts. If you possess all of the aforementioned skills, capabilities, and willingness to learn, you could very well get hired on by a Planet Fitness franchise.
Planet Fitness Job Duties
Career responsibilities will vary from one position to another. However, all Planet Fitness employees must provide exceptional customer service to guests and members, access the company Point of Sale system, perform basic cleaning duties, stock restrooms and wet areas, re-rack weights, and communicate with other team members.
Basic Employment Application
The Planet Fitness employment application is basic, with simple questions, such as name, address, phone number, recent employment history, citizenship, shift preference, qualification, and previous employment history with Planet Fitness.
The company encourages job seekers to apply with Indeed, but the standard employment application is available through its official website.
You are also encouraged to submit a list of skills and qualifications and an employment resume, along with the standard job application to Planet Fitness.
Planet Fitness Benefits
Planet Fitness offers its employees dental, medical, 401(K), term-life insurance opportunities; holiday, sick, and vacation paid time off, flexible spending accounts, and a free Black Card Membership.
A Planet Fitness career offers plenty of room to grow within the company. You can start as a member's service representative and work your way up to a regional operations manager within a few years if you can prove yourself to management.
Does Planet Fitness Perform Pre-Employment, Annual, And Routine Drug Testing?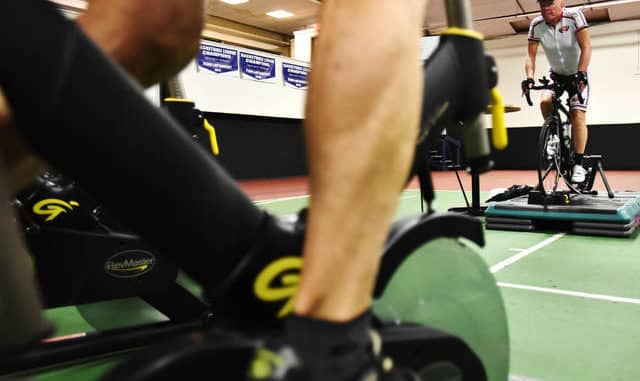 Does Planet Fitness Drug Test? A drug test is not part of Planet Fitness's pre-employment process. Job applicants are not required to submit a urine, blood, or hair sample for drug testing when applying with Planet Fitness.
Active employees are also not required to submit to routine or annual drug testing. And, there has been no mention of a future implementation of workplace drug testing at any of the Planet Fitness locations.
Benefits Of Workplace Drug Testing
Evidence shows pre-employment, routine, and annual drug testing has been shown to ensure workplace safety, improve job performance, and protect a company from legal liabilities associated with mishaps by intoxicated employees.
Workplace drug testing is also believed to discourage active workers from arriving at work under the influence of illicit drugs and alcohol. Recreational drug use is at an all-time high among young people nationwide.
Unsuspected drug testing is just one way to discourage young people to participate in illicit drug use during work hours, according to several recent studies.
Cons Of Workplace Drug Testing
Like pros, workplace drug testing has a few downsides. These include lower annual revenue, employee privacy violation risk, fosters resentment among managers and employees, and unfair termination risk.
Companies that trust their workers to do the right thing during work hours are more likely to build better, stronger employer/employee relationships.
Planet Fitness Code of Ethics
Like most companies, Planet Fitness established a Code of Ethics for its employees. The Code of Ethics outlines Planet Fitness's mission "to help our members enhance their lives by providing them with an affordable, high-value, non-intimidating, judgment-free fitness environment."
The company claims its Code of Ethics was specifically developed to ensure it performs at the highest professional and ethical level possible, with the intent to become the leader in global fitness.
The Code of Ethics also outlines the company's core values – passion, excellence, respect, transparency, and integrity. The company claims to have a low tolerance for unethical behavior among its employees.
Planet Fitness also encourages its workers to lead by example, be ambitious, and be prepared to take on new challenges when they come your way.
Planet Fitness Encourages Its Employees To 'Speak Up'
Planet Fitness encourages its active workers to take advantage of its Integrity Line, a professional, privately reported hotline. The PF Integrity Line is open 24 hours a day, seven days a week via a toll-free phone number.
Employees can also report compliance issues to their managers directly. If all else fails, they can request a one-on-one meeting with a human resource manager.
Planet Fitness takes each and every compliance issue report very seriously, according to its Code of Ethics. The company claims to investigate each report with the utmost integrity and professionalism.
Afterword
While Planet Fitness does not perform workplace drug testing, it does take a strong stance against onsite illicit drug and alcohol use by its employees.
You might also be interested to learn about T-Mobile's pre-employment drug testing.