Although challenging, felons still have access to a range of job opportunities. As more and more companies join the Ban the Box movement, felons' chances of getting a job increase.
Most persons who did time are in a desperate job hunt. Most of these felons need to settle down and start life all over.
While some don't know where to look for a job, others are scared they don't stand a chance. We've received tons of questions asking about Felons' chance of getting a post office job.
Does the Post Office Hire Felons?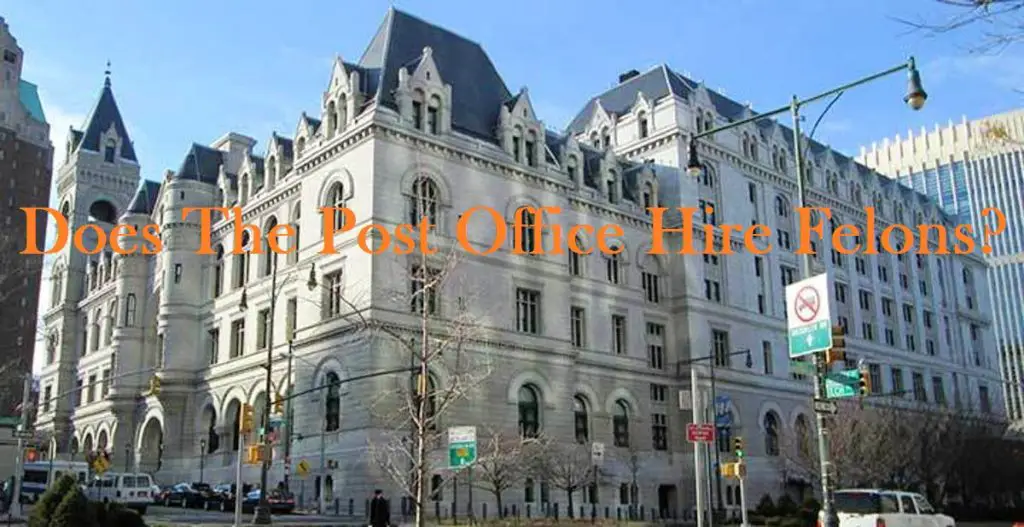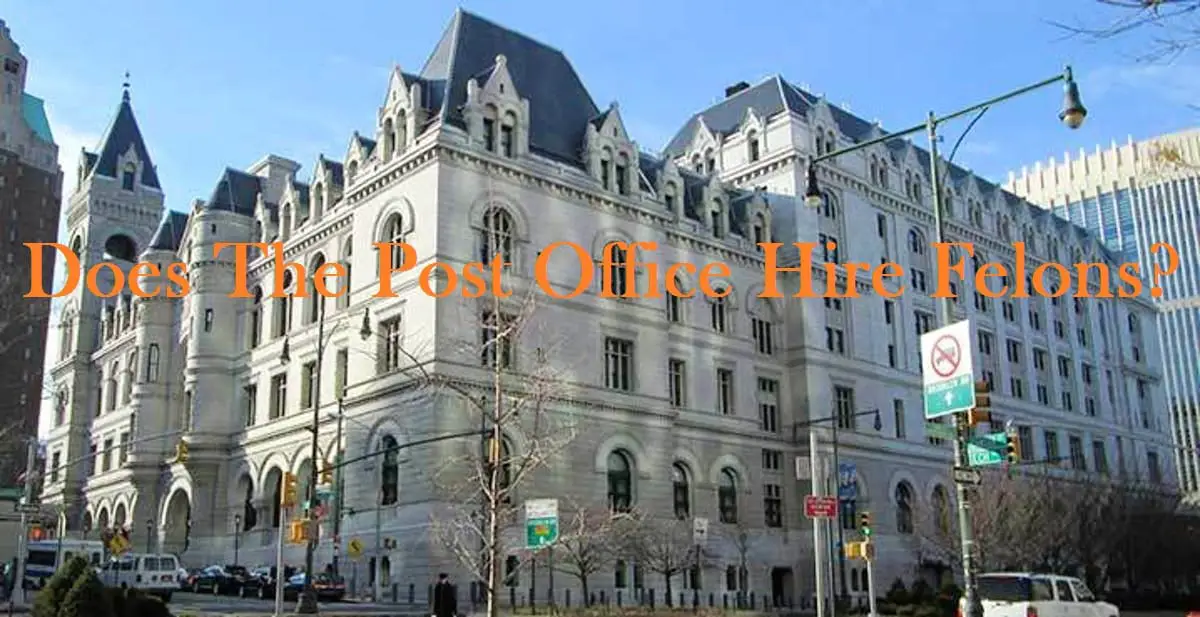 Are Federal Job Offers Opened to Felons?
It sounds tricky to run back to the same person who arrested, prosecuted, and jailed you for a job. Right?  Remember you were literately tagged untrustworthy, dishonest, and irresponsible?
So, look elsewhere for employment, not the government… Wrong!
Many felons are on the government's payroll. So, how does it work? Let's use the postal service as a case study:
Postal Service Hiring Guidelines
Postal service does not hire based on records- but on individual merit. Applicants are judged based on their wiliness and ability to handle positions they seek.
However, felons in the Postal Service hardly ever get sensitive positions – but entry-level slots.
The postal service application process requires a background check. The background check involves a five-year look at the applicant's past – carried out in all the counties the felon had resided within this period.
The check evaluates the causes of conviction and pending cases. If the accused were acquitted or the suit dismissed, the records will be disregarded in the recruitment process.
Convictions that were sealed, expunged, or where the judgment was set aside or annulled, do not count in the hiring process.
What then Counts?
Postal Service guideline prioritizes the following:
Rehabilitation evidence
The age of the offender when the offense occurred
How long since the offense occurred
Applicant's training and education
Employment history after their crimes
Rehabilitation proven from social service and legal agencies
The specific position applied for
Concerning past convictions, the guide says charges must have occurred at least ten years before application and without any criminal records in the last five years.
 What Specific Crime Will Hinder Your chances of Getting Hired?
Does the Postal Service consider felons for employment? They sure do. However, some charges may frustrate your chances. Examples are :
Sexual-related offenses
Theft
Vehicular offenses
Background Checks?
Of course, they do – a thorough one at that. They will likely conduct their historical investigation following your application submission. If you pass the Post Office background check, you'd be called for an interview.
What Entry-level Jobs are Available?
Postal Services usually seek workers to fill in a range of positions. You'd find broad-ranged opportunities with them. There is a list of positions you can explore on their career site.
From delivery drivers to mail handlers, carriers – both rural and urban carriers – mails clerks, and, even, mechanics. The chances are wide-ranged.
Besides these, there are countless other opportunities with Postal Service. To find a suitable position for you, here's a tool that'll help you customize your search for vacancies at Postal Service offices near you.
 How to Increase Your Chances
Set to apply for a post with the Postal Service? Here are steps to stand out from the tons of applications.
Make your resume robust and attractive – this is your opportunity to make an impression – don't ruin it.
Take time to understand the specific position you're applying for.
Know what skills it requires. Read over the job description to be sure you understand its demands.
After drafting an impressive review, you may need to get someone else to go through it. A tip, from a friend or family member, can go a long way to better polish your resume.
If you made it to the interview phase, congrats! But competition can be a bit tough here. Remember the best man gets the job. No fret though – here are some tips that'll give you an edge over other applicants:
Set a positive and bold tone
Punctuality counts – Be early
Open up on your criminal records, if asked.
Make your answers precise and concise
What's the Implication?
Postal Service considers felons who have left their past lives, rehabilitated, and ready to reintegrate into society.
Hence, felons, when applying for a job at the Post service should understand what the postal service wants and try to satisfy their standard.
Of course, it's not as easy as it sounds – still, not impossible. There are streams of opportunities for those who can grab them.
In a nutshell: here are some things that could help increase your chances
Try to seal or expunge records
Get an outstanding resume
Further your education or upgrade your skillset
Be honest about your records
Prove you've left your past life
Supporting Unemployed felons
No one understands a felon's predicament better than his family and friends. Do well to offer encouragement and financial support to help them get back on their feet. You could sponsor them to further their education or improve their skill set.
Postal Service's primary concern is people who can do the job – regardless of past records.