Does QuikTrip Drug Test new applicants? Most people have visited a QuikTrip while traveling the country. The company operates a chain of convenience stores across the country with more than 900 locations.
Most QuikTrip convenience stores are located in the Southeast and Midwest. Surveys have shown that QuikTrip is one of the best employers in the country.
Individuals interested in applying for a position with the QuikTrip Corporation need to do so cautiously. Otherwise, they may be required to take an unexpected drug test. Does QuikTrip conduct pre-employment drug tests?
Does QuikTrip Drug Test new applicants in 2023?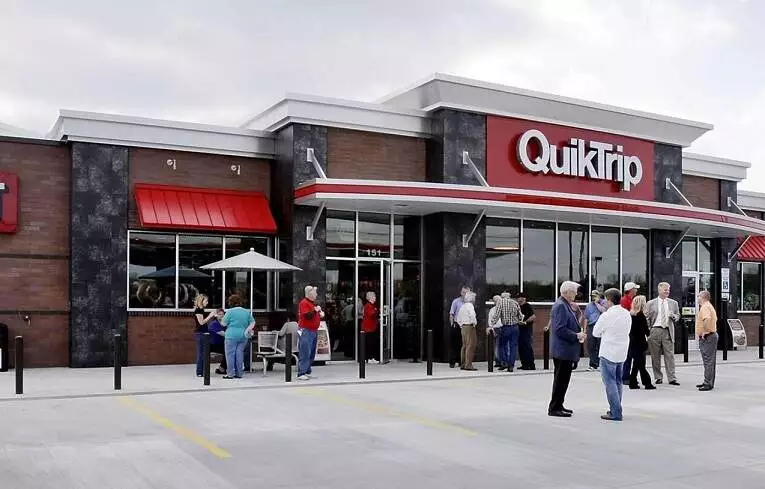 QuikTrip strives to be one of the best convenience stores in the country. To achieve this goal, it has to hire the best workers.
Hiring bad workers could create problems for the company, its staff, and its customers. Plus, it aims to maintain its reputation as one of the top employers in the United States.
Since it wants to provide employees and customers with great experiences, QuikTrip has rigorous drug testing policies. Anyone trying to get a job with this company will likely be drug tested before they're added to the roster.
Typically, applicants will be drug tested before they get the job. Furthermore, some QuikTrip employees will encounter random drug tests.
Some stores subject employees to random drug tests every year or twice a year. Suffice to say, workers should not use illegal drugs when trying to get a job with or working for QuikTrip.
Nevertheless, most QuikTrip employees are part-time workers who will not be randomly drug tested. Workers could still be tested under certain circumstances.
Interesting Facts About QuikTrip
Many people have visited a QuikTrip convenience store when they've traveled the country. The company, which was founded in 1958, has stores across the country.
Chester Cadieux founded the company and established its headquarters in Tulsa, Oklahoma. Its headquarters are still in Tulsa. Today, the company serves many American states since it has 904 stores in the country.
While more people stop at QT to purchase gasoline, the store also sells snacks, milk, beverages, coffee, chips, salads, and more.
At one time, the company was on the list of the 100 Best Companies to Work For. It has consistently used this to help attract new workers. QT has several types of stores, including travel centers and dual-branded stores.
For instance, some QuikTrip stores are opened with Burger King restaurants. In Midtown Atlanta, another store was opened in a condominium building.
QuikTrip Job Openings
Individuals looking for QuikTrip jobs should find out what is currently available. The company regularly looks for new workers as it expands and replaces existing workers.
One of the easiest ways to pinpoint new job openings is by using Google. The search engine makes it easy to find the latest job openings at QuikTrip.
Furthermore, job seekers can search for QuikTrip jobs by visiting the company's careers website. When using this website, workers can search for jobs based on several factors such as store jobs, warehouse jobs, maintenance jobs, or corporate office jobs.
Once you've picked a category, you will need to select a location. Pick a location to load the application. Fill out and submit the application. Once you've done that, your application will remain active for 30 days.
During the process, you'll need to provide your citizenship status, age, and whether you want a full or part-time job. You'll also provide details about the shifts you want to work on and more.
QuikTrip Job Benefits
Workers at QT receive numerous benefits that make the job worth it. Whether you're a part-time or full-time worker, you can take advantage of several generous benefits.
Full-time workers receive several insurance benefits, including dental insurance, vision insurance, and health insurance.
As for part-time workers, they can enroll in the Benefits Plan once they've worked for QT for one year. Plus, they'll have to work a certain number of hours.
Financial benefits are also available. Workers can benefit from the company's 401k plans, employer profit-sharing contributions, and employee stock ownership plans.
Furthermore, workers will receive vacation benefits. After one year of full-time employment, the worker will receive two weeks of vacation time.
You'll receive more vacation time when sticking with the company for longer. Part-time workers will only begin receiving vacation time after working for QT for two years.
QuikTrip Pre-Employment Drug Tests
Before someone can begin working for QuikTrip, they'll have to apply for a job. Once they've done this, the pre-employment procedure will begin.
If the company is searching for new workers, you may receive a call from an HR representative soon. They'll want to know more about you, your qualifications, and your experience.
As a result, they may schedule an interview with you. If the interview goes well, you'll likely be given a job.
When an offer is made and the applicant accepts the offer, they'll likely be asked to take a drug test. Applicants must pass a drug test before they can be hired by QuikTrip.
However, the specific policy you'll encounter depends on your location. Most QuikTrip stores perform pre-employment drug tests though.
What Drugs Will QuikTrip Test For?
Applicants should learn more about the testing capabilities of QuikTrip. In other words, the company's drug tests will check for certain drugs but not others.
You should find out which drugs will be detected and which will be ignored. Typically, you'll be subjected to a five-panel drug test designed to detect the five most commonly abused drugs.
The company's drug tests tend to detect PCP, THC, Amphetamine, Opiates, and Cocaine. Some companies will use a 10-panel drug test, but QuikTrip primarily uses 5-panel drug tests.
Types Of Drug Tests Used By QuikTrip
QuikTrip has access to many types of drugs tests. Regardless, the company tends to use the same tests regularly. Some companies will use saliva drug tests because they're inexpensive, effective, and convenient.
However, it has been confirmed that most QuikTrip stores will use 5-panel urine drug tests. Urine drug tests are inexpensive and effective, but they're going to take longer than saliva tests.
As you'll learn, a sample will be taken from the applicant at a 3rd party clinic. Once the applicant provides the sample, it will be sent to a testing laboratory to determine which drugs the applicant has been using.
Again, you must remember that each QuikTrip convenience store is unique. While it is customary for these stores to use 5-panel urine drug tests, your local store could be the exception.
How QT Drug Test Works
Applicants should learn how the QT drug test is going to work. The process is simple, but it is harder than a saliva drug test. Since you're likely going to take a urine drug test, you'll have to visit a nearby facility.
The sample will be taken when you visit a medical clinic or drug testing facility. After the interview, the applicant will receive paperwork and instructions for completing the drug test.
Typically, they'll have to travel to a specific clinic in their area. Once you've reached the clinic, give the nurse your paperwork.
They'll instruct you to urinate in a cup and hand it back. Be sure to follow their instructions carefully. After you've done this, your sample will be sent to a lab and tested in a few days.
Summary
QuikTrip usually drug tests while using urine tests. The 5-panel urine drug test will detect the most common drugs. Be sure that your system will be clean before trying to pass the test.
Recent Entry: Does Randstad Drug Test?
People Also Ask (FAQs)
What Type Of Drug Test Does QT Use?
The company typically uses a urine drug test. The 5-panel urine drug test will detect marijuana, cocaine, opiates, amphetamines, and PCP.
Do You Have To Pass A Drug Test To Work At Kwik Trip?
You will likely have to pass a drug test to get a job at Kwik Trip. The company usually drug tests new workers.
Does QuikTrip Pay For Training?
The company pays for training. You will be paid for every hour you receive hands-on training.