Does Wendy's do background checks? Finding a job is most definitely an important thing to do whether you are a felon. However, this could be very tough for someone with a criminal history to achieve. There are just a lot of stereotypes regarding felons these days.
Even though most felons are actually good people and have already changed their ways, society just does not seem to believe that. That is why we are going to prove them wrong and live an honest and straight life.
One way we can do that is by landing a job. If you are wondering what possible job can you apply for with your history, then you can try going to the typical route people take when looking for a job– the fast-food industry. It is a good and valid option when you do not know where to go. Plus, you can also opt to use this opportunity to ponder as to what kind of career you want to take in life.
Quick Navigation
Stating all that, we will be helping you throughout the whole application process with this article. Hopefully, you will be able to decide or at least get an inkling of what to do after reading this.
What is a background check?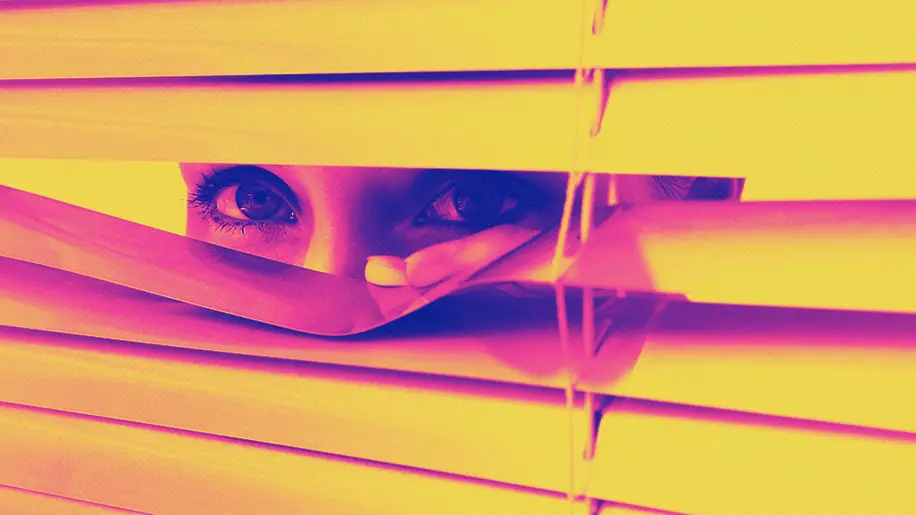 First is it would be important for every felon to know what a background check is since it might be one of your biggest and vilest foes right now.
Simply speaking, a background check is an investigation-Esque procedure wherein the employer will try to dig some info with you. This is done for various reasons, which we will be expounding on later on.
Most employers like those of Wendy's do a background check since they do not really prefer hiring individuals who will not reach anything even after getting hired. The industry uses the term "bad hire" to refer to this kind of hiring.
During the background check, Wendy's typically examines credit reports, driving records, educational records, and past and present criminal offenses. Brave yourself and get ready for these to be examined.
When we say criminal record review, we mean that the employer will examine your criminal history files and search whether you have committed any criminal offenses.
Logically, this will show your employers all of your convictions and non-convictions. This includes the cases which were not prosecuted and the ones that were all dismissed. After all, those were still part of your criminal history.
Depending on the state where you reside, a conviction may eternally be reported. However, a non-conviction will only pop up on criminal history searches for up to seven years.
After that, it will disappear like it did not even happen. In addition to that, getting your records expunged will legally erase all of these records. You might want to consider that.
In addition to that, background checks also allow Wendy's to determine what the applicant's past mistakes, characters, and financial fitness are. These are important characteristics an employee must possess to further the company's growth.
What is a bad hire?
Essentially, a bad hire is hiring an individual who sucks and does not produce any good quality output.
In addition to that, that certain individual also has a bad attitude, can not work well with his or her co-workers, has very poor customer-related characteristics, lies on his or her resume, and does not have the skills stated there.
More often than not, bad hires also exhibit poor attendance and are often dishonest regarding their job.
Obviously, employers do not want to hire individuals like these. It is more often viewed as a waste of money.
The sad thing is that felons are immediately faced with the stigma of being dishonest. As such, they are most likely to be falsely labeled as a bad hire since they might be dishonest regarding their job as well.
If you plan to apply at Wendy's, your criminal history can pose a problem, but does not really imply that you will not be landing a job there.
What is Wendy's application process?
 Before we get into the application process, let us first discuss some facts and trivia regarding Wendy's. Plus, you might find this useful during the interview.
There should always be some perks with knowing the company you are applying for.
Wendy's was established way back in 1969. Currently, it is considered one of the biggest hamburger chains globally.
In fact, it actually has around 6,000 stores scattered in the entire world. That being said, it is also considered one of the biggest companies in America.
However, most of the franchises are owned by different individuals. As such, each store is autonomous when it comes to its own hiring standards. Each has its discretion whether to hire or not hire an applicant.
Wendy's is committed to creating career employees and not just workers who work in fast food.
That being said, there is always the possibility of promotion no matter if you have a history of felony or not. As long as you work hard towards promotion, there is always a chance of getting promoted.
It is on a constant lookout for individuals who are readily available and are motivated to work with the public.
It is a given that the applicant must possess an interest in regard to serving customers and working as part of a team.
Application sections
If you are planning to apply for Wendy's here are the several sections you must take note of.
Personal information
Education
S. Military Service
Legal information
Employment history
References
The legal section is primarily composed of questions pertaining to your legal rights to work within the United States, being discharged and reasons for being discharged on your previous workplaces, and your criminal convictions.
Questions about employment termination and criminal convictions further ask about the mitigating circumstances of the crime and what happened during the trial. These are the sentences, penalties, and the likes.
It is also important to note that the application does not condone lying and dishonesty. Once found, it may lead to denial of employment and even a background check.
The interview
The hiring process starts with the application and resumes sending. This, of course, does not require you to show yourself or meet with anybody. Some people disregard this as the first step.
If you are chosen by your local Wendy's store, you will be called for a one on one interview. This typically lasts for around 15 to 20 minutes.
The exact process depends on the protocol of your local Wendy's. As we have stated before, each outlet is autonomous when it comes to its hiring protocols.
Wendy's job opportunities only come up when needed. This means if somebody leaves or gets fired.
In addition to that, getting on the interview part does not guarantee getting hired. In fact, Wendy's may interview multiple applicants on the same day.
During the interview, the manager will mostly give you situations to know your theoretical plan of action when such scenarios arise.
This allows them to check if you are actually fit for the job. Some of these scenarios may involve:
Food preparation
Unhappy customers
Shift coverage
Closing and opening procedures
Cash drawer handling
In addition to these categories, there may also be some other additional questions. These may actually include:
Would others consider you a friendly individual?
Why do you want to work for Wendy's?
Do you regularly go above and beyond expectations?
Why do you think you can do this job?
What are your goals for the future?
Do you have any experience in the food industry?
The good about Wendy's though is that they always seem to be hiring individuals. They do not seem to be closed for hiring.
That does make sense given that they have 6000 outlets worldwide. The usual positions they are constantly looking for include crew members, cooks, cashiers, and managers.
What should I know about Wendy's background check?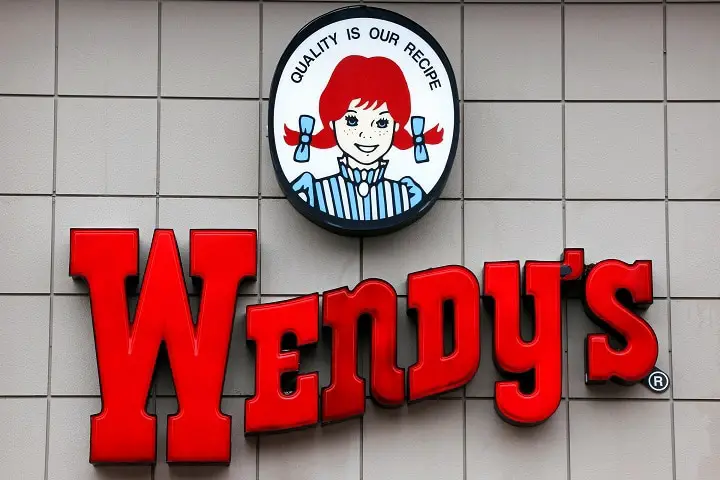 Still, during the application process, Wendy's would already ask for your permission to do a criminal background check on you even before getting hired.
Do not worry, Wendy's does a background check to anybody who has received a job offer.
They do this to identify individuals who have committed a felony before. In addition to the background check, they may also opt to conduct a drug test in the latter part of the process.
In addition to this, Wendy's also considers every aspect that is related to the job. This includes an applicant's background and experience.
On the other hand, they do not really have a specific policy when it comes to hiring people with criminal or felony convictions. This may or may not be in your favor.
As we have already stated, most of Wendy's are franchises and the manager of each store has the final say whether to hire you.
As such, it may be better for you to know about the manager to know what other factors may increase your chances of getting hired.
However, we can guarantee that being honest is always a requirement for all the managers.
Can I do a background check by myself?
If you are a bit finicky and are not sure what your employer may find out after doing a background check on you, you may actually opt to do one yourself.
Doing this will allow you to know what kind of information will your employer find out about you. As such, you can prepare for possible scenarios resulting from it.
In order to do this, a felon may find it useful to contact an attorney to lessen the risks of getting false results. In addition to that, there are also a lot of different kinds of background checks you can run on yourself.
Some examples are:
The court where you were charged
A credit report to determine your financial responsibility
Driving records of previous employers
Educational report from the National Student Clearing House
What can I do to increase my chances of landing a job at Wendy's?
 First and foremost, you must always be honest. Do not hide anything, and explain yourself in a good and humble way.
Another one is to arrive on time. The interview is your one and only chance to land a good impression on your boss. Do not waste that. In addition to this, we have other tips for you.
Offer to work a variety of hours to show your flexibility
Ensure that your references are reliable
Ready a good quality resume
Do not lie about anything, ever
When answering questions, maintain eye contact no matter how hard it is
Always observe your manners
Be enthusiastic and do not eat your own words
If you apply in person, you will then have a chance to talk to the manager. This will then increase your chances since the manager holds the stamp of getting you hired.
If the manager sees you, there is a higher chance that the manager will remember you. Again, remember to strike the best first impression you can muster.
Since your history may become a liability, seek to lead the interviewer into asking questions about your strengths. Do not hide your past, but do not let your answers revolve around the past.
Highlight your skills and strengths, and make the impression that your past was only the past and a mere mistake on your part.
After all, a felon is not defined by his crimes. It is his works and entire character that defines him. Do not let your past history hold you back, but do not hide your past history as well. Now go knock that hiring process off its feet.
If you liked this article, we would be pleased to hear your thoughts and experiences! Comment down below.