The idea of rehabilitating felons has proved to be very helpful, especially in the aspect of work and skill training. This is able to assist these offenders in re-integrate into society. Recently, the need for truck drivers has risen and there are several companies willing to hire a lot of truck drivers.
Although driving trucks can be quite tasking, as taking this job would require that you sit and drive for long hours, the payment of these drivers is quite suitable. Hence, a lot of persons are undergoing trucking training to become qualified truck drivers.
Most trucking schools are readily accepting ex-felons, overlooking their criminal records, and giving them an opportunity to benefit from the trucking industry while they reintegrate into society.
Requirements of Being a Qualified Truck Driver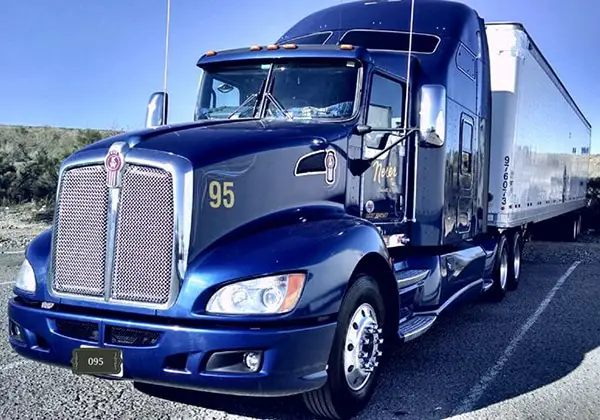 In becoming a qualified truck driver, you must meet up with the following requirements:
Get your Commercial Drivers License (CDL): The CDL is a driver's license that must be possessed by one who drives heavy-duty trucks. In order to get your CDL, you must have reached 21 years of age, and you are required to pass several tests, including written tests.
Firstly, you have to duly fill and submit the CDL registration form and submit some required documents like a valid means of identification, a valid proof of U.S residency, your social security number, etc.
Then, you have to pass the knowledge examination, after which you would be provided with your Commercial Learner's Permit (CPL). Once you've been issued the CPL, you would have to wait for at least 14 days to go for your road skills examination. However, you have to pass your pre-trip inspection, before going for the road skills examination.
Also, you would be asked to provide a valid means of identification, your residency, as well as your social number. Furthermore, you have to submit a copy of the Medical Examination Report Form (MCSA-5875), as well as the Medical Examiner's Certificate Form (MCSA-5876).
There are different types of Commercial Driver's Licenses, which include the class A CDL, the class B CDL, and the class C CDL. Once you meet all the requirements and pass all required tests, you would be provided your CDL, which has to be renewed after a designated period of time.
Note: For ex-felons with vehicular crime records, there are some chances that you would be prohibited from getting your CDL.
Be a graduate of a certified trucking school: There are various trucking schools across the United States, which offer intensive training on how to drive trucks.
You must have great work experience: Most companies prefer to employ truck drivers that have some experience in driving trucks. To be a qualified truck driver, you must have been driving for some time and your record of driving must be clean as well. Hence, it is important that you take care when driving, to ensure that you keep a clean record.
You must pass the drug and alcohol examinations: Being a qualified truck driver requires you to pass the drug and alcohol examinations, according to the U.S Department of Transportation (DOT). In testing for drugs, you have to provide your urine sample to the lab for analysis. The drugs tested for usually include Marijuana, Cocaine, Phencyclidine, Opioids, etc.
Furthermore, alcohol testing usually requires you to provide your saliva samples to be analyzed and do proper breathe analysis.
Pass the physical test: This is also done while getting your CDL. As required by the Federal Motor Carrier Safety Administration,  you must have a current Medical Examiner's Certificate (MEC), to drive commercial vehicles across different states. In other to get this certificate,  you are to fill and submit the MEC form and go for the test. The medical examiner is expected to examine you according to the standards of the physical qualification, to determine if you are fit for driving commercial vehicles. Once duly completed and you pass the test, you would be provided with your MEC, Form MCSA-5876.
Furthermore, you are expected to fill the medical history section of the  Medical Examination Report (MER) Form, MCSA-5875, and submit the form as part of the physical test.
Felony Friendly Trucking Schools in the United States 2023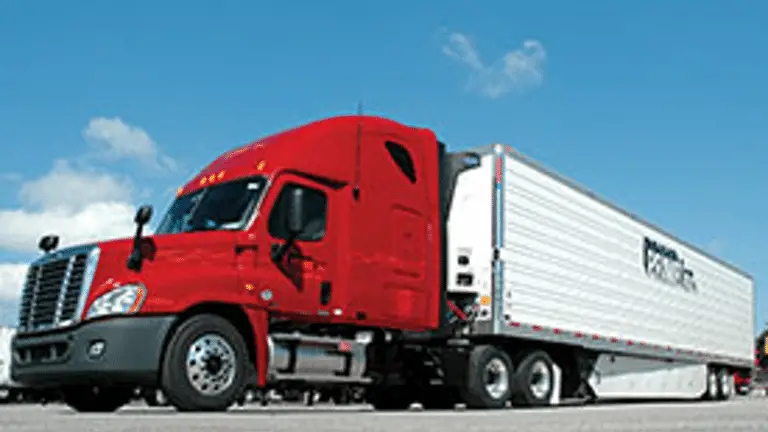 Trucking schools are well known for providing excellent truck driving training to students who are eager to join the trucking industry. Some of these schools conduct a background check for students who enroll and require that these students should have a clean criminal record.
However, there are some trucking schools that enroll all students including ex-felons, and provide them with the opportunity of joining the trucking industry. Some of these schools include:
This college offers a trucking certificate program for all those interested in the trucking industry. They provide excellent training for students which gives them both classroom and practical experience.
With the school's amazing approach, students are able to get their class A CDL with ease. The students are taught by skillful trucking professionals, who have in-depth driving experience.
The program is expected to for four weeks or six weeks, depending on the learning schedule you choose. The four weeks program is scheduled for training during the day, whereas the six weeks program is scheduled for trainings during the night.
At the completion of this program, the students are endowed with basic safety skills and can secure entry-level jobs in any trucking company. However, it is important to note that ex-felons that undergo this training and gets the certificate, can only seek jobs in trucking companies that accept ex-felons.
The U.S Truck Driver Training School provides excellent training for students.  They have been approved by the Michigan State Approving Agency. They are known for accepting students with felony criminal records, who are willing to join the trucking industry.
With their well-experienced and licensed instructors, this school impacts a high standard of driving training to the students and provides them with proper knowledge of road safety.
The program offered by this school include:
The Entry Level Tractor Trailer Program 160
The Professional Tractor Trailer Training Program 602
Furthermore, this school offer class B CDL certifications, as well as class A CDL certifications. Students can also be funded, as there are some grants that are provided for eligible candidates.
This driving school is located in Oakland, CA. They provide excellent training in Eight qualifications, such as;
Food Handler Certification
Tanker Endorsement Certification
Doubles endorsement
Class A Driver Certificate
Certification Commercial Driver's License (CDL)
Class B, Manual Commercial Driver's License (CDL)
Class A, Manual Air Brake Endorsement Certification
Passenger (P) Endorsement
These certifications have different lengths of training, depending on the particular certification you are interested in taking. However, the median period to complete these certification programs is one month and some of them run for three months.
This school provides an excellent learning environment for students and provides both classroom and practical training for students. Also, the school has highly trained and experienced professionals who impact driving knowledge to students.
This is one of the trucking schools that accept ex-felons. It is located in West Chester, and it is known to offer excellent truck driving training.
They have a 10 week CDL training that provides 8-week intensive classroom learning, and 40 hours of practical driving training. Students are provided with accommodations and some stipends.
Students who graduate from this driving school are fully trained to drive any commercial vehicle. Once the ex-felons who enrolled in this school graduate, they can easily apply for driving jobs in companies that accept employees with a criminal record.
The Advanced Truck Driving School is approved by the California Bureau for Private Postsecondary Education. training school is open to students who are willing to train to become truck drivers. They accept ex-convicts and have several training programs of runs for at least three weeks.
They also offer financial assistance and accommodation to students. This financial assistance consists of Rehabilitation funds, worker's compensation funds, Workforce Investment Act Funds, VA educational benefits, as well as various company-sponsored funds.
The Advanced Career Institute has a CDL Training and Welding School. This school is located in Visalia, CA and they provide 22 qualifications which include:
Commercial Driver's License (CDL) Class A, Manual
Commercial Driver's License (CDL).
Certificate of Training
Class A Hazmat Endorsement
C Certificate commercial
Commercial class A
Welding qualification certificate
Tanker Endorsement Qualification
AG Transportation Certificate
Triples Tankers Certificate
Doubles/Triples (T) Endorsement Certification, etc.
The training period varies according to the qualification, and they run between 3 weeks to 9 months. With an amazing environment and highly trained tutors, students are able to graduate with great truck driving skills.
Conclusion
Ex-convicts usually have some issues re-integrating into society, as their criminal records usually stir up some issues almost all the time.
However, for those interested in joining the profitable trucking industry, there are several trucking schools willing to accept and train them to become qualified truck drivers.
These schools are known for proper training which enables students including felons to apply for jobs in various trucking companies.