In an attempt to get a Commercial Drivers' License (CDL), many people get frustrated by the high-cost tuition of private training centers. Thankfully, paid CDL training offers a more budget-friendly option.
One easy –and less expensive –route to obtain a CDL license is to discuss your truck driving intention with a big carrier.  Most of these carriers do not only sponsor interested individuals; they offer them wages – although stipends.
However, the company-paid CDL training comes with a truckload of advantages –not without some disadvantages though.
In the end, you'd discover a company-sponsored CDL training scheme is your best route to becoming a licensed driver. Perhaps, the most budget-smart way to obtain your license.
This guide contains a comprehensive look at paid CDL training and everything you need to know about this low-budget program.
Let's dig in…
How Do These Company Paid CDL Training Run?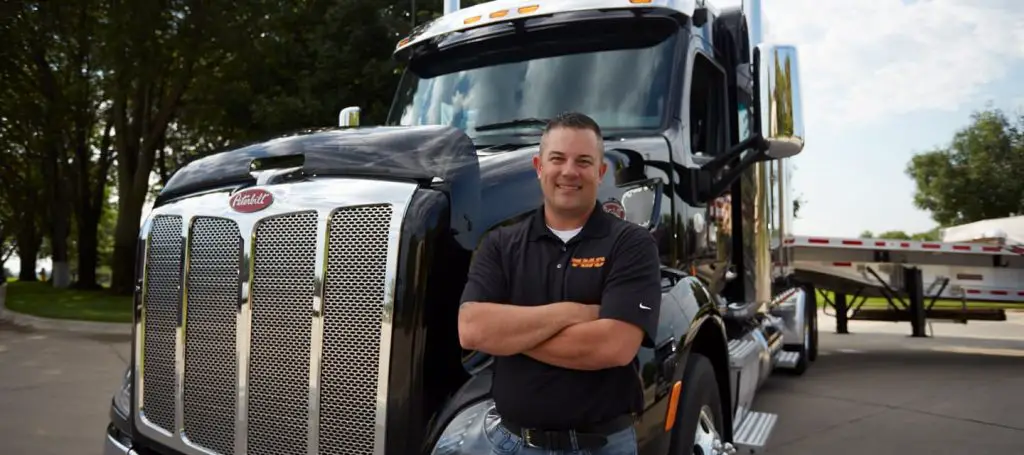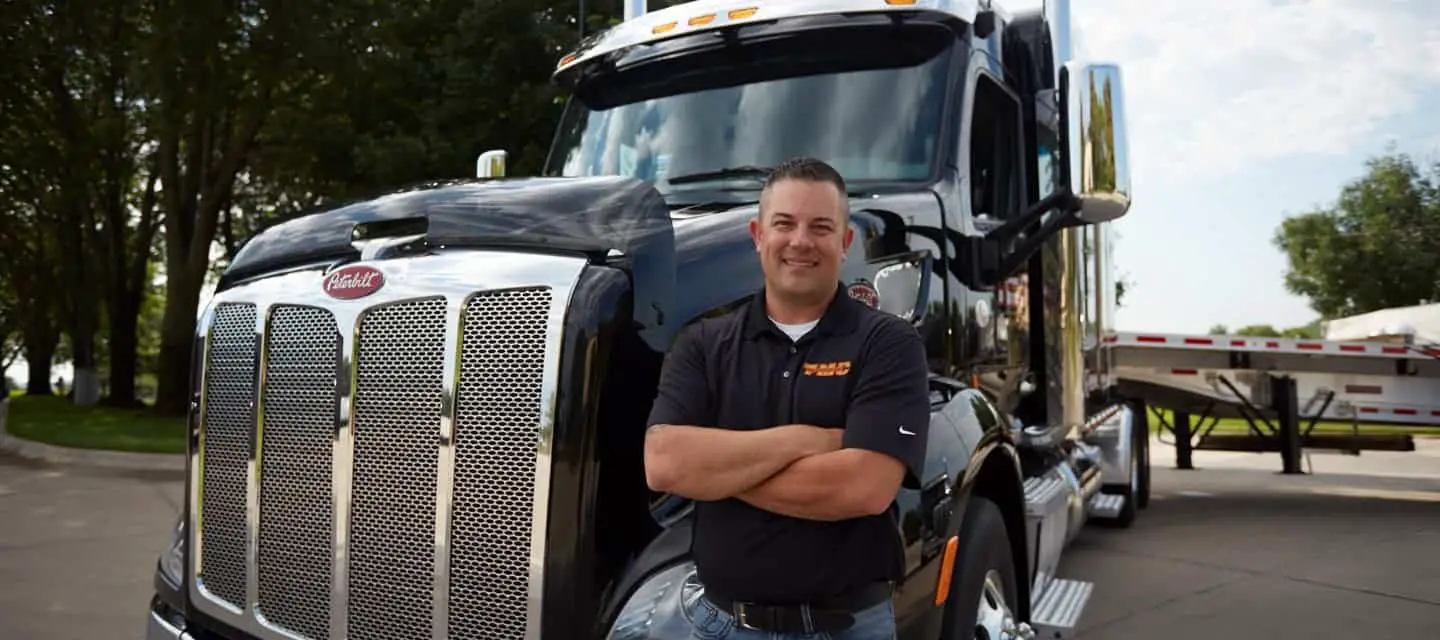 The name says it – Company-paid CDL training is a truck driving scheme sponsored by the company.
It's easy. Approach a carrier – notably big carriers – and relate your intention to learn truck driving. Before they accept sponsorship, you'd sign an agreement to work for them after your certification.
Most big names in the trucking industry in American run their driving schools. They train students to obtain CDL and retain them as drivers in their company.
That said, we advise you to understand the terms of the contract before signing up for any sponsored training.
 Do these Free Truck Driving Trainings Have any Hidden Charges?
The terms vary among driving schools. While some require applicants to pay an upfront fee, others don't.
For some companies, the training fee is deducted from their supposed monthly remuneration – this accounts for the 'peanuts' trainees receive as monthly wages.
That said, many truck driving schools offer free training – and still, pay trainees. What's more?
One downside, however, is that beneficiaries of the free training may earn low wages in the first year as a CDL certified driver with the company. This is widely caused by the training deductions made from their salaries. When this factor is considered, private-owned training centers may be preferred.
Therefore, your specific situation – particularly budget-wise – should determine your preferred option.
Again – ensure you make necessary inquiries – and ensure the terms are favorable – before you sign up.
 What are the Advantages of Company Paid CDL Trainings?
Each company offers a different training package. However, here are some advantages common among the freest truck driving schools.
Almost-Free CDL Training
Most truck driving schools do not request any upfront fee – unlike the expensive private driving schools' tuition, which runs into thousands of dollars.
Guaranteed Job After Training
Here's another plus. Graduates are sure of automatic drivers' slots after training. This gives them an edge over their counterparts in most private schools where securing employment after training is a big hurdle.
Nothing is as frustrating as an endless search for a job after training. Even worse, most companies seek drivers with experience – a big obstacle for new graduates.
Learn on the job
A new graduate might still have some difficulties navigating and maneuvering a truck in some awkward places – like a narrow or busy street. Hence there are bound to be pockets of minor accidents and damages from time to time.
These big carriers may not impose any serious penalties on these recruits, as it has likely become a common occurrence.
So learning with the company's equipment – without fear of paying for damages –Is a big plus.
Enough Vacancies
The number of free driving training increases by the day. They do not only free CDL training; they give you a job after that. Interestingly, their branches spread across nooks and crannies of the country. So, you may easily find one in your neighborhood.
Do These Sponsored CDL trainings Have Any Disadvantages?
I'd be right to call this program fast-track training. That is, these training schemes offer students the knowledge needed to pass the CDL test – only. Few-Weeks training is usually superficial – not comprehensive.
Sadly, most employers do not give so much relevance to paid CDL training. These companies believe the training is inadequate for their recruitment standard.
However, there are still, but a handful of CDL training programs that run in-depth tutelage.
Working with a Trainer During CDL Training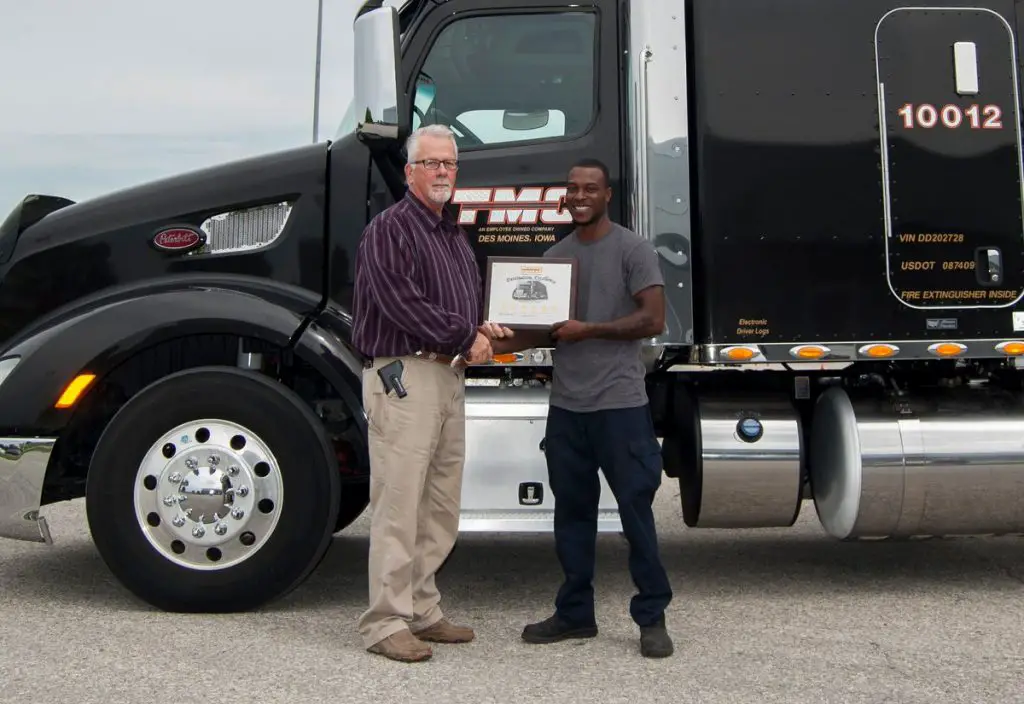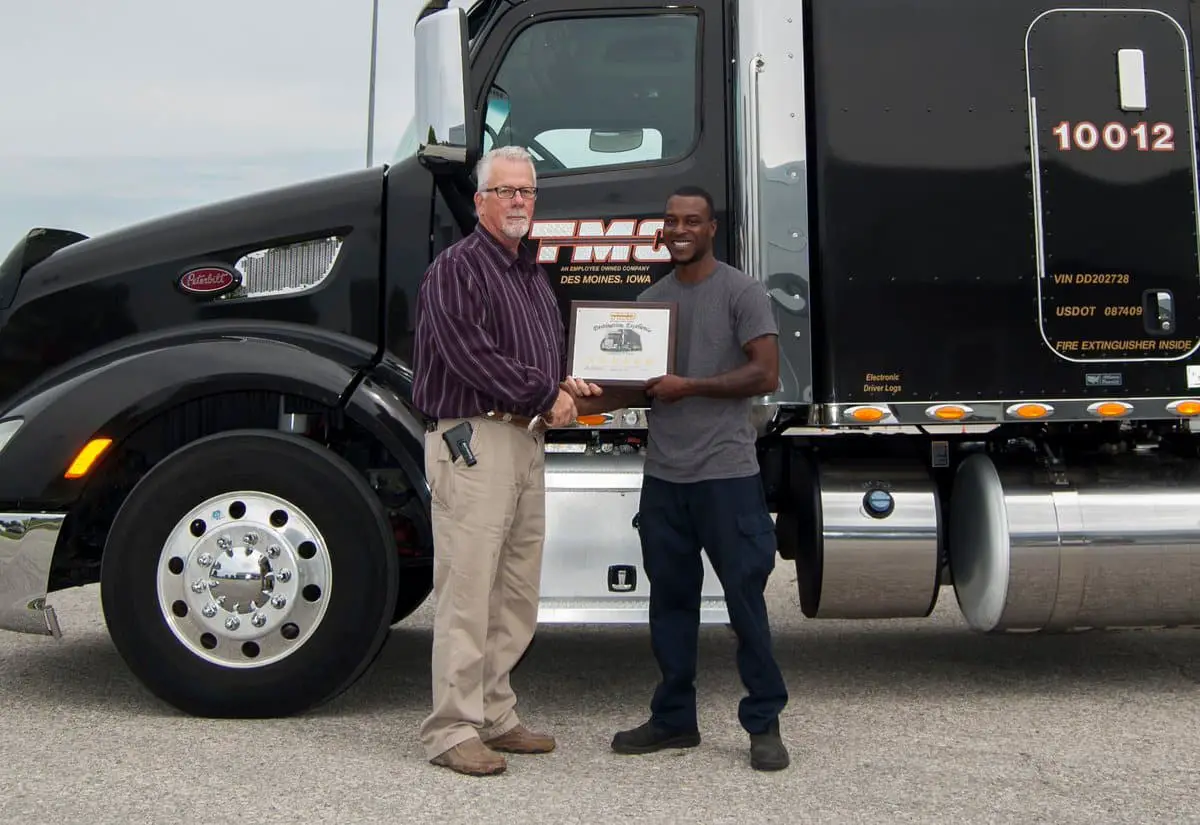 The time spent with a trainer can be a real pain. There, you'd meet trainers of different characters. While some are with the company for the love of the job, some are out solely for self-interest – to get paid.
Also, some have a better experience than others. While you may have to ask for a change of trainer, it is left for the company to decline or grant your request. So, you will have to brace up for whatever comes and try to get along – regardless.
Disadvantages of Big Carrier
Big companies usually require their trainees to remain with their company a year –or so – following graduation. This offers them an opportunity to reap a bit from their investment in the trainers.
These new drivers are usually poorly paid within this period. Not like their senior drivers are well paid either.
Switching to a smaller company– after some significant driving experience – may be your best bet. In the driving industry, experience is a keyword.
Fact is, your first two – or so –years might be a bit challenging for lack of experience. Your goal, however, should be on building experience to secure better pay.
However, see to the end of the contract if you ever wish to jump ship. This will help prevent legal consequences that come with a breach of contract.
Before you begin, find out their remuneration rate during the training. Typically, their wages are low. So you need to be sure how much comes home with you, monthly.
Who is Eligible for the Company-Sponsored Driving training?
As soon as you sign on the dotted lines, you'd be gladly welcomed in. However, some conditions could make you ineligible for the free training driving school.
If you've got a criminal background, D.U.I or accident, you may not be offered a job after training.
Initially, some companies will say it doesn't matter – it does, eventually. The company's insurance company determines who is hired – and who isn't.
Paid CDL for minors?
The minimum age for most paid CDL courses is 21 years. Interested people under 21 will have to attain the stipulated age before applying.
Company-Paid Truck Driving Schools Vs. Private Truck Driving Schools – Which is Best?
While private centers offer a handful of incentives to reduce training costs, their eligibility rules are a bit stricter.
In a nutshell, here are paid CDL training's Advantages Over Private Training:
Low training cost – no upfront payment
Trainees earn wages
Guaranteed job after training.
These are significant advantages, particularly for those unable to finance truck driving training in a private school.
 How Do I Choose A Good Paid CDL Training School?
Before you register to any truck driving school, check out their program thoroughly:
Go over – and understand – the details. Particularly the training repayment plan
Ensure the agreement – Including all financial terms – is spelled out in writing.
Where possible, discuss with drivers who went through the training program. Their experience will go a long way.
Inquire about the company's trucking and their routes
What's their specialty? Tanker hauling, flatbed work? Produce hauling or dry vans?
What do they operate? Short-haul? Long haul trucking (OTR)? Or only a particular region?
Ask these –and any other personal – questions you may have. These will determine your choice of a training school.
Ensure you are satisfied with your findings before you sign in. Remember, you'd be stuck with them for at least one or two years. You don't want to spend that much of your life with an organization you're unhappy with for that long.
 How can I find a Company That Sponsors Trainees CDL program?
After careful research, here are reliable trucking companies that run free CDL training schools. Interestingly, trainees get an automatic truck driving job after the scheme.
Wil Trans
Roehl Transport
Stevens Transport
KLLM Prime, Inc.
Carter Express
USA Truck
Knight Transportation
R England
Maverick Transportation
Werner Enterprises
Jim Palmer Trucking
Pam Transport
Celadon
Averitt Express
CRST
But Before You Sign Up…
Here's a thing or two to note before you sign up with any free truck driving school.
Truck Driving Isn't an Easy Journey
Expect this – your training period may be anything but easy. This period is usually stressful and difficult.
One major determinant of your experience is the trainer you will be paired with. The chances are that you may be paired with a diver trainer who isn't only a poor tutor, but also unfriendly.
Another stressful part is navigating through some unfriendly routes looking for a customer in narrow streets you barely know. One, you're scared of being lost. Secondly, navigating the big truck on the narrow streets can be daunting – trust me. And on top of all these, remember delivery should be timely.
Don't Expect High Checks
Truck driver trainees usually get low take-home wages. This also applies to professional drivers – remunerations are not so high. However, rates vary from one company to another.
The intention isn't to scare you. But rather, to give you a glimpse of your expectation.
That said, before you opt for any training program, do well to get details of the program – particularly tuition cost and salaries.
 While You Work, Don't Settle for the Company – Yet
During your free training for a CDL, focus on gaining as much experience with the truck.
It is a nice idea to start looking elsewhere for a better job after completing your training course. While scouting for better placement, here are things to consider:
Benefits: Go for a company with a pension plan, or a 401K plan
Hourly Pay: Hourly pay is your best bet for truck drivers – not mileage pay. Go for a payment scheme that pays you even while you're in the dock waiting.
Local Routes: Drivers – particularly with families – are better off with short-haul local and regional routes, this brings you closer home.
Downtime: when seeking a truck driving job, go for one that offers loading time, unloading time, and downtime payments.
The point is – get a carrier that does not only pay for mileage but compensates you for your time. They're out there –find them.
 Are these free Truck Driving Training Schools Worth it?
Paid CDL training is a good step in your truck driving journey. Your experience at these schools will offer you the basic training you need to secure a driving job as well as the right foundation to build on.
Also, the guaranteed after-training job not only assures trainees of employment but also offers an opportunity for users to gain more experience after graduation.
It is highly recommended to stay for some years with the paid company. The experience gained increases your marketability in the truck driving industry.
Of course, there are enough reasons to opt for a paid training school – albeit, based on your budget.
Again, here's a quick look at some benefits you stand to gain from company-sponsored truck driving training
Little –or zero – upfront fee
Guaranteed job after training
Access to relevant tools to improve driving skills
A nice platform to build your driving career
If you seek a truck driving career, a paid CDL is a good stepping stone.