If you are planning on immigrating to Canada and you have a felony conviction on your record, you'll want to ensure that the process is as smooth and painless as possible. Without the right knowledge, you may end up feeling frustrated, overwhelmed, and even confused about where to start.
The Immigration, Refugees and Citizenship Canada (IRCC) conducts a thorough review of the applicants' security checks, medical examinations, and criminal history. They also check for failure to disclose a medical condition, police clearance certificate validity, and even the truthfulness of the applicant's job history. 
Read on to learn how the IRCC does background checks, processing times, and document checklists.
Immigration, Refugees, and Citizenship Canada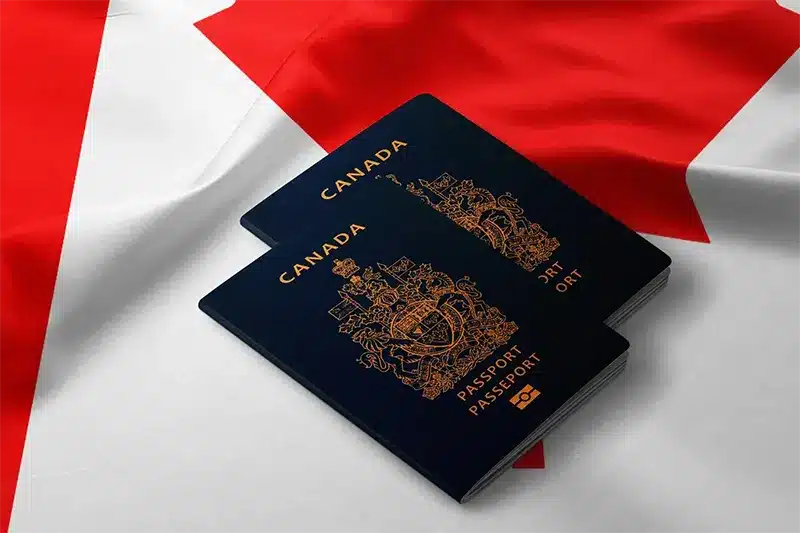 Immigration, Refugees, and Citizenship Canada (IRCC), Canada's immigration authority, makes the ultimate determination of eligibility.
Their primary responsibilities include assisting with immigrant arrival, protecting refugees, and overseeing programs for newcomers to Canada. Additionally, it grants citizenship and gives Canadians travel credentials like passports.
The IRCC's principal goal is to handle immigration applications, make them easier, and recommend appropriate immigration routes that foreign nationals may follow.
The goal is to aid immigrants in establishing in Canada, whether they need assistance with immigration procedures or protection as refugees.
To check that applicants are not a danger to national security concerns, Canadian Security Intelligence Service (CSIS) and Canada Border Services Agency or (CBSA) provide security assessments to IRCC.
Canadian Security Intelligence Service (CSIS) gathers intelligence information, including international counterparts. Through the Security and Intelligence community, CSIS gets guidance from the Canadian Government on the most crucial intelligence needs.
The role of the Canada Border Services Agency is to support CSIS in its responsibilities. The task of vetting applicants and those who have applied for asylum for participation in organized crime falls within the purview of the CBSA Intelligence and Enforcement Branch.
The findings of the background checks and security screening are sent to IRCC by the CSIS and CBSA. An applicant or refugee's application will either be accepted or rejected by IRCC.
IRCC will decide if you are applying for:
citizenship
a study permit
a work permit
an eTA
a visitor visa
permanent resident
a temporary residence permit
refugee status from outside Canada
Necessary Documents for A Security Screening
IRCC generally requires these documents:
Biometrics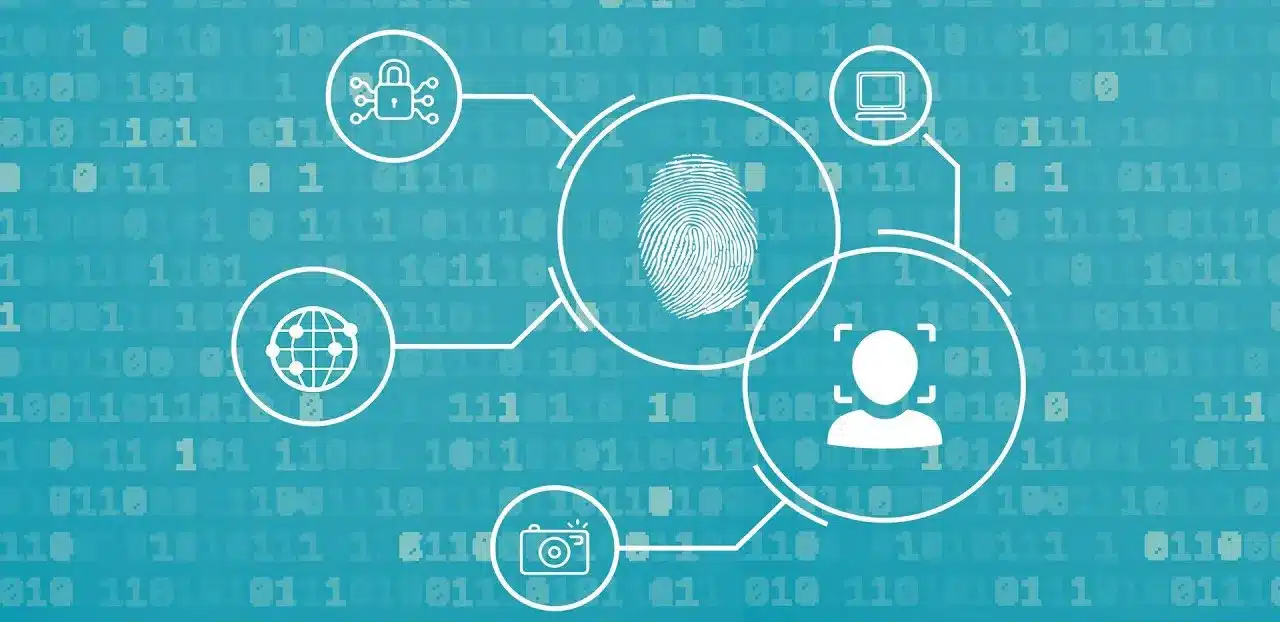 The fundamental justification for biometrics is that they are necessary as soon as an applicant obtains the Invitation to Apply (ITA).
Your fingerprints and a picture are examples of biometrics. Only approved biometric collecting locations may capture your fingerprints and picture for Canadian immigration. The prices and charges differ across nations.
A visa office in your native nation is often a permitted location for biometric data collection.
Health History and Medical Examination
Without the outcome of a medical exam, an application cannot go on to the background check phase. Panel doctors can only perform these and have clinics within and outside Canada.
You will receive an email from IRCC before your Immigration Medical Examination (IME). It would be best if you didn't start the medical checkup until after that. Keep in mind that you must pass this medical examination to be eligible for a background check.
You must submit the findings of a medical examination and health history performed by a panel physician that the IRCC recognizes for the background investigation to complete.
Police Certificate or Clearance
The police clearance certificates provide information about a candidate's criminal record. It is specifically a history of the applicant's prior criminal offenses.
No matter how slight or severe, a criminal charge may draw CSIS and IRCC's attention. An applicant should get legal advice because of this. To lessen the impact of the criminal offense on immigration, the applicant should hire legal counsel.
The impact of having a criminal record might be lessened by:
Evidence of rehabilitation
Proof of consistently good behavior (e.g., certificates of employment, receipts for the payment of parking tickets)
Evidence of a completed sentence five years before the immigration application
A Valid Passport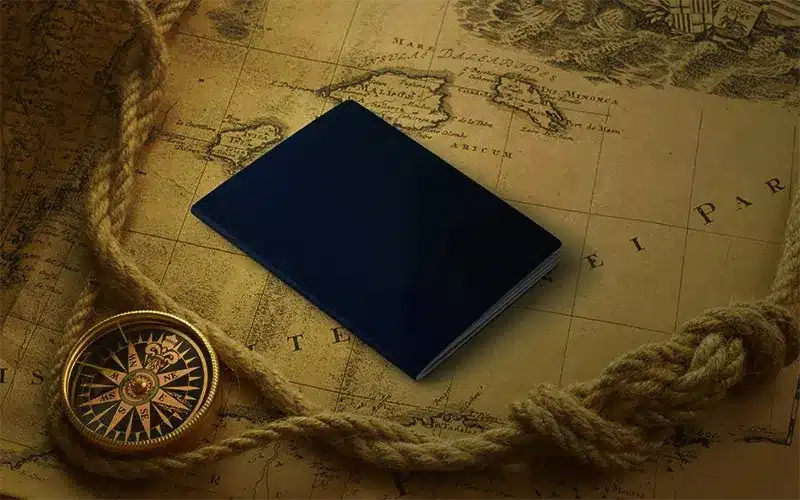 A current passport is a necessary form of identification when applying for any visa to Canada.
To make sure the IRCC is completely aware of your identity, you may alternatively provide additional official documents from the government. It is better to have a valid passport before you apply to Canada to avoid trouble.
Different Changes
After getting the ITA, you must notify IRCC of any status changes to maintain consistency. These modifications can include:
Your email address
Household address
Occupational status (change or loss thereof)
Marriage status
Family Consistency (e.g., childbirth or the death of a spouse or child)
Education or additional training
You could be requested to amend your information throughout the background or security investigation. Be careful to take note of the information's date of modification. Ensure all of the information you provide the IRCC is truthful and correct.
IRCC Document Checklist (For Profile and Application)
At various points throughout the application process, these are the possible documents that may be required from you:
For your profile
To submit a profile, you do not need to upload any documents; however, you may need information from any or all of the following:
A travel permit or valid passport
Your Canadian schooling or educational credential assessment report if you're submitting your application via the Federal Skilled Workers Program or you want to get points for your schooling outside of Canada (if you have one).
Provincial nomination (if applicable)
If you have a written employment offer from a Canadian employer, provide it with evidence of your work history
Proof of funds
For permanent residence application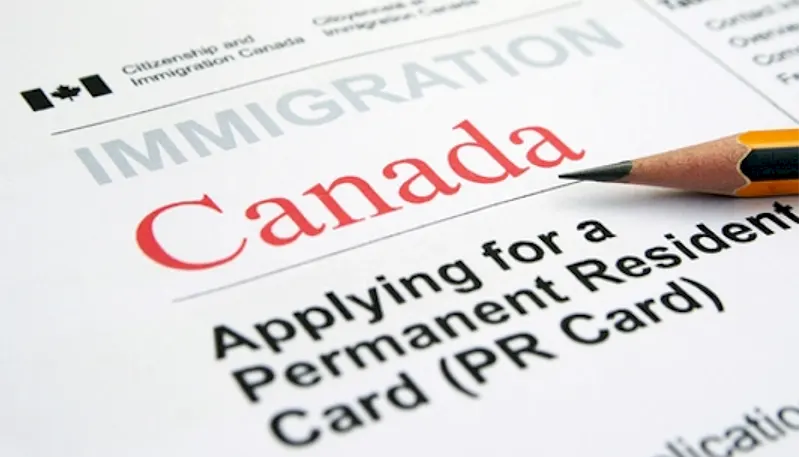 If IRCC extends an application invitation to you, you must additionally upload the following:
Police clearance
Medical examination
Proof of funds
A birth certificate (necessary if you are listing children as dependents)
Application of a representative form (necessary if you've employed a representative)
Common-law union form (necessary if you have listed "common-law" as your marital status)
Marriage certificate (necessary if you listed "married" as your marital status)
Divorce decree and a separation contract (necessary if you have listed "divorced" as your marital status)
Certificate of death (necessary if you have listed "widow" as your marital status)
Certificate of adoption (necessary when a dependent kid is "adopted")
Additional documents
These additional documents determine if you are qualified for the program you are applying for.
Evidence of kinship to a Canadian relative
Identification using digital photographs
A different name to verify aliases
Authority to release personal information to a designated individual form
Any additional records you deem relevant for your application.
In their recent website update, applicants unable to produce essential paperwork because of COVID-19 problems will continue to get deadline extensions from IRCC.
On a case-by-case basis, IRCC officials will contact citizenship, permanent resident, and temporary resident applicants to ask for supporting documentation or a convincing justification for why a COVID-19-related interruption prevents them from getting this information.
If they don't hear from you before the 30-day cut-off, IRCC will, where feasible, decide on your application based on the data they have on file, which can lead to the denial of your application.
IRCC Fees
Government processing fees are a requirement of IRCC for most visa applicants. These costs remain the same regardless of your nationality or place of origin.
The system will provide a list of the costs you must pay when you complete the online form in its entirety and upload your supporting documentation. These are some of the items on this list:
processing fee for you and your family members
right of permanent residence fee
biometrics fee
To accomplish this, you'll need a debit or credit card. The official immigration website has a detailed breakdown of all fee lists.
The Security Screening Process
Now that the police background check is complete and attention has shifted to a person's security profile, let's talk about the background checks that the IRCC conducts.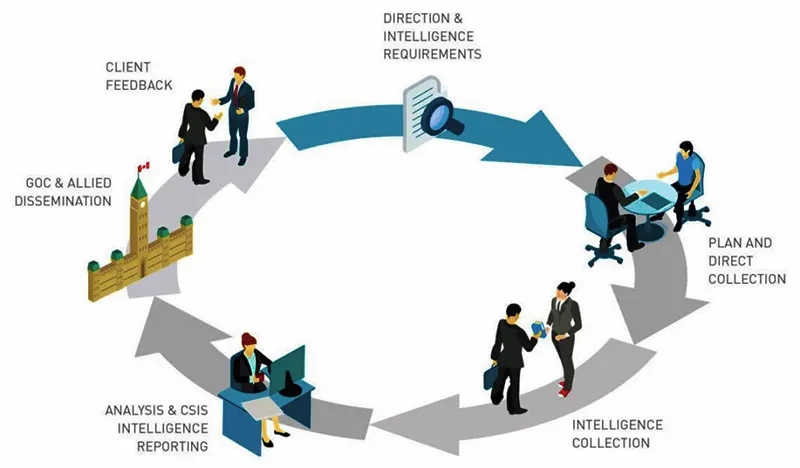 An IRCC officer must finish the eligibility evaluation on any application for a temporary visa or a permanent resident visa before a security screening process begins.
If they don't grant you a visa, there is often no need for a security check since they will return your application. Your security screening will start if you are eligible and pass the eligibility evaluation.
Please note that this often indicates that you have also successfully passed the eligibility review's criminality check. In other words, you must be eligible to visit Canada on a temporary or long-term visa.
When an IRCC representative processes your application for a temporary or permanent visa, admissibility is often determined. There will be a judgment of inadmissibility for the following security grounds; however, the ultimate judgment will depend on these particular circumstances:
Criminal activity
Organized crime, such as smuggling people or laundering money
DUI (driving under the influence of drugs or alcohol)
Security concerns
Espionage
Subversion
Violence and terrorism
Participation in groups engaged in such kinds of activities
International or human rights violations
War crimes
Humanity crimes
Involved in nations that are a target of international sanctions
Medical causes or risks
Medications that endanger the public's safety and health
Medical problems that will strain health and social services
Financial reasons
Proof that you are unable or unwilling to support your family
Misrepresentation:
Withheld pertinent information or gave the IRCC misleading information under the Immigration & Refugee Protection Act (IRPA).
Inadmissible family members
Failure to follow any IRPA requirements
Typically, security screening procedures come after processing an application.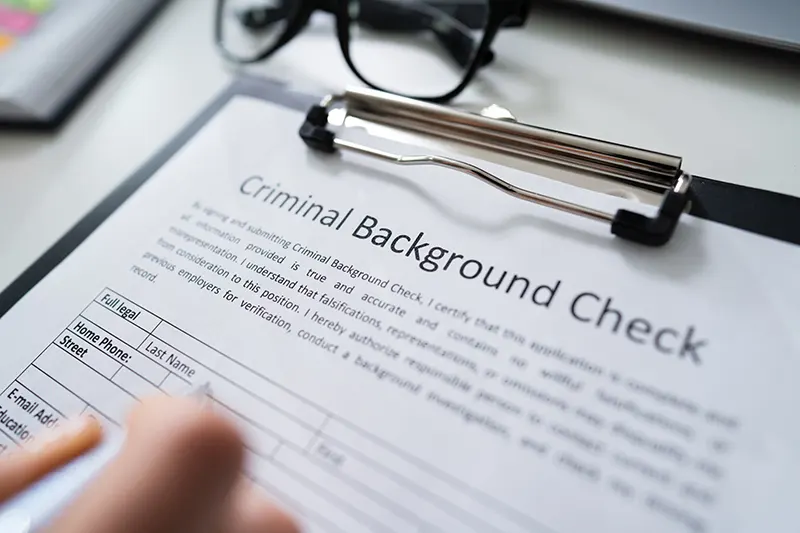 Although technically speaking, both medical and criminal checks are part of any background investigation, you will often have previously passed both a criminal check and a medical check before the security screening process starts.
Various entry-level applications to Canada require varying degrees of attention. When the eligibility check for Express Entry applications is successful, the application forwards to the security screening.
After eligibility is "recommended passed" or "conclusively passed," security screening may begin.
The IRCC starts the security screening procedure, finished with the assistance of security screening partners such as the National Security Screening Division.
The information provided by applicants goes under evaluation by the IRCC visa officers, who also gather additional data as necessary, and request security advice before reaching a decision based on their expertise, judgment, and use of the tools at their disposal.
The security screening won't start until an officer has decided on eligibility. Security screening will begin if Eligibility Review is "Passed."
Acknowledgement of Receipt (AOR) is evidence that IRCC has received your application. Additionally, it is to let you know that the IRCC has included a profile of you in the immigration pool.
Following security inspections, the IRCC will ask for your passport. The last phase of your application is the Passport Request step, which is now active. IRCC will request your passport through email.
This email usually arrives 1–3 weeks following your background check. This passport must be shown to immigration officials when you arrive in Canada.
IRCC Processing Time
The big issue is still how long does the IRCC take to review applications? What should you anticipate after submitting your application?
Below is a summary of the processing times of each immigration program:
Express Entry: 6 months or less
Provincial Nomination Program (PNP): Processing timeframes for permanent residency are (1) province-specific and (2) federal government-specific.
Visitor Visa: 8 to 40 days
Visitor Visa (for business) – 16–20 days
Since April 29, the number of business immigration petitions in Canada's backlog has increased at an exponential pace. Before submitting your application, you must verify all information, complete all areas, and attach any required supporting documentation.
Fast processing times are not always possible to guarantee, but you may still prevent delays by making sure your application is comprehensive.
Express Entry Processing Times
You may process your application in as little as six months due to the expedited nature of this immigration route, provided all forms are complete, along with all necessary supporting documentation.
Remember that while sharing information about yourself, you must be accurate. IRCC will reject your application if you don't comply.
Provincial Nominee Program (PNP) Processing Times
Provinces or territories in Canada may nominate people or families who want to reside and work in Canada via the PNP. Because each province or territory is unique, so will the qualifying requirements and how they are determined.
Even though you applied for the PNP via Express Entry, this program still covers several Canadian provinces or territories. Consequently, processing timeframes may significantly vary across provinces, and each province's various standards and procedures will also have an impact.
Visitor Visa Processing Times
Processing times for visiting visas to Canada vary from 8 to 40 days. The processing period for a business visa to Canada might be between 16 and 20 days. These timeframes, however, may vary depending on the nation from where you are applying.
The decision made by the border services officer will ultimately determine your visiting duration. They will note your visiting visa's expiration date on your passport, which may be less than six months or more.
What to Expect with IRCC Processing Times Following an Application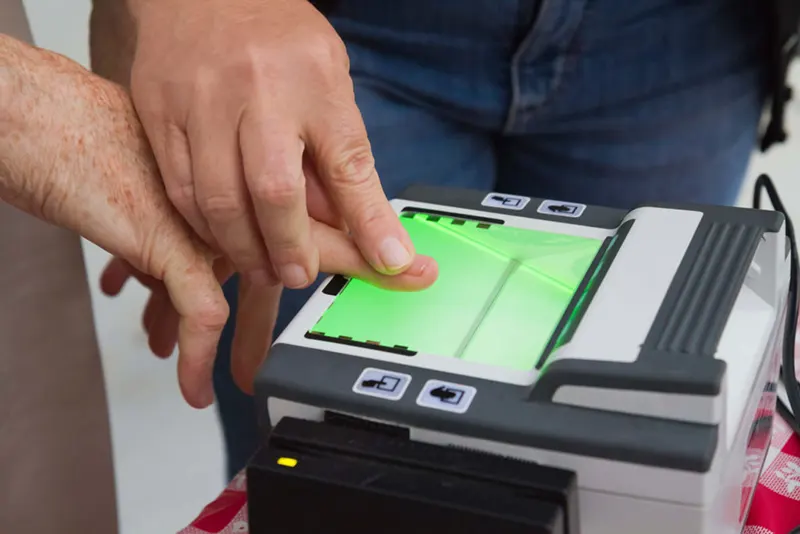 Setting up your biometric appointment as soon as feasible is wise. Additionally, you want to ensure your application is complete to prevent processing delays. After completing your application, you will need to wait until they contact you for the next steps.
The IRCC officer will review your application while you wait for a response to determine if you are eligible, whether all required supporting papers are present, and whether your application is complete overall.
It is important to remember that processing periods for applications vary from person to person since criteria including program, eligibility, and application completeness are crucial to the outcome of your application.
What is a Writ of Mandamus?
If you believe your application is taking too long because a thorough background check is required, you may also submit a Writ of Mandamus. This mandate is applicable when the application has taken more than a year and seems stalled in a security screening.
When you submit a writ of mandamus in the instance of a protracted security screening, you are asking the IRCC to decide about admissibility because:
The delay in question has gone on considerably longer than it should have
The applicant and their attorney were not to blame for the delay
Neither the IRCC nor the CBSA has offered a strong enough defense for the delay.
The current COVID epidemic makes it somewhat more difficult to establish this in court.
You must confirm (and then show in court) that you and your representative (if you have one) have submitted a full application and furnished the IRCC with all necessary information, forms, and supporting documents, including pictures, promptly to satisfy the second condition.
Additionally, keep in mind that the Federal Court in Canada prefers to consider each case based on the details of that case to determine, for example, if there is a justifiable explanation for IRCC processing delays or to evaluate any other part of a writ of mandamus.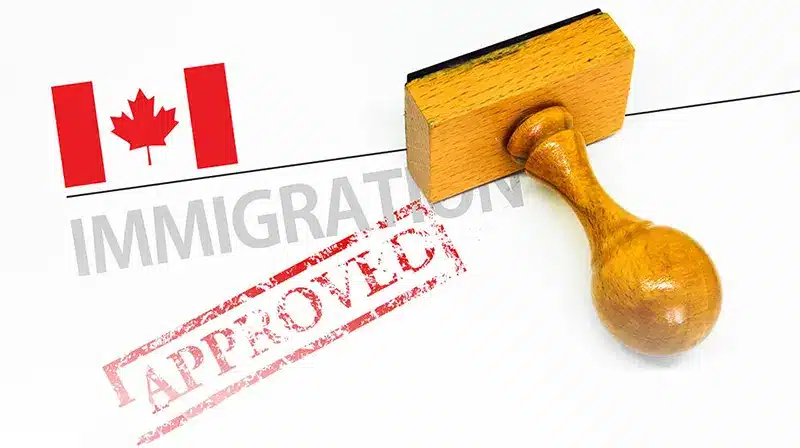 Also, remember that a successful Writ of Mandamus request would only require the IRCC to rule on the admissibility of your application. It won't force the IRCC to give you admission. The IRCC will still make that choice.
Conclusion
As Canada welcomes newcomers from across the globe, there are several procedures that one must go through to pass for citizenship.
Background and security checks are necessary to maintain Canada's security and prosperity. Canada continues to be a safe sanctuary for Canadian citizens, residents, and immigrants, thanks to the IRCC.
You will become a Canadian citizen if you keep all the information in your application accurate and up to date.