Canada may seem more liberal than the US, but they still have one of the strictest border policies in the world. So much that if you try to enter Canada as a felon, you are very likely to be just outright declined no matter what offense you have committed.
So, can a felon go to Canada? The answer is yes, but there are certain steps you would need to take to be allowed to enter Canada. We offer 3 options for your attention.
Can a Felon go to Canada in 2023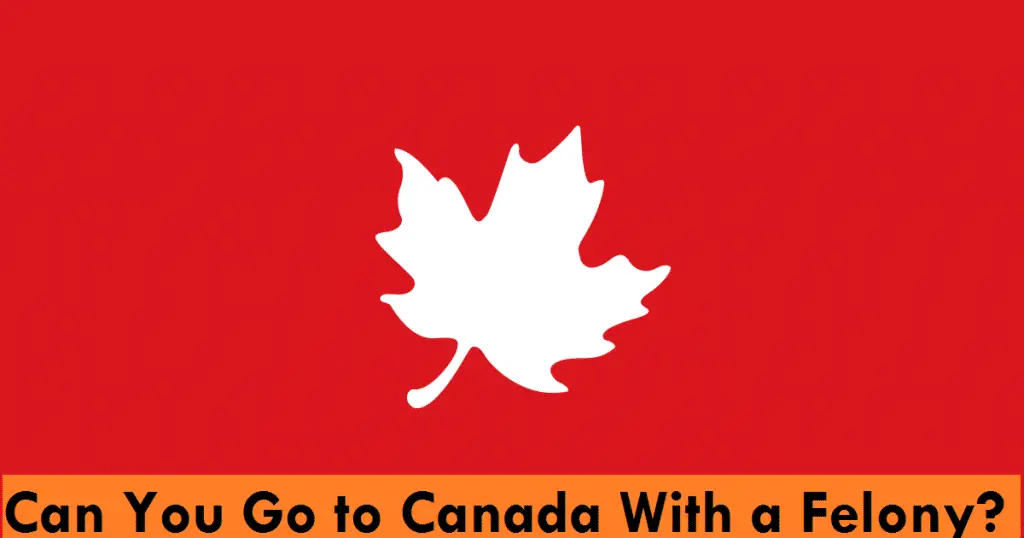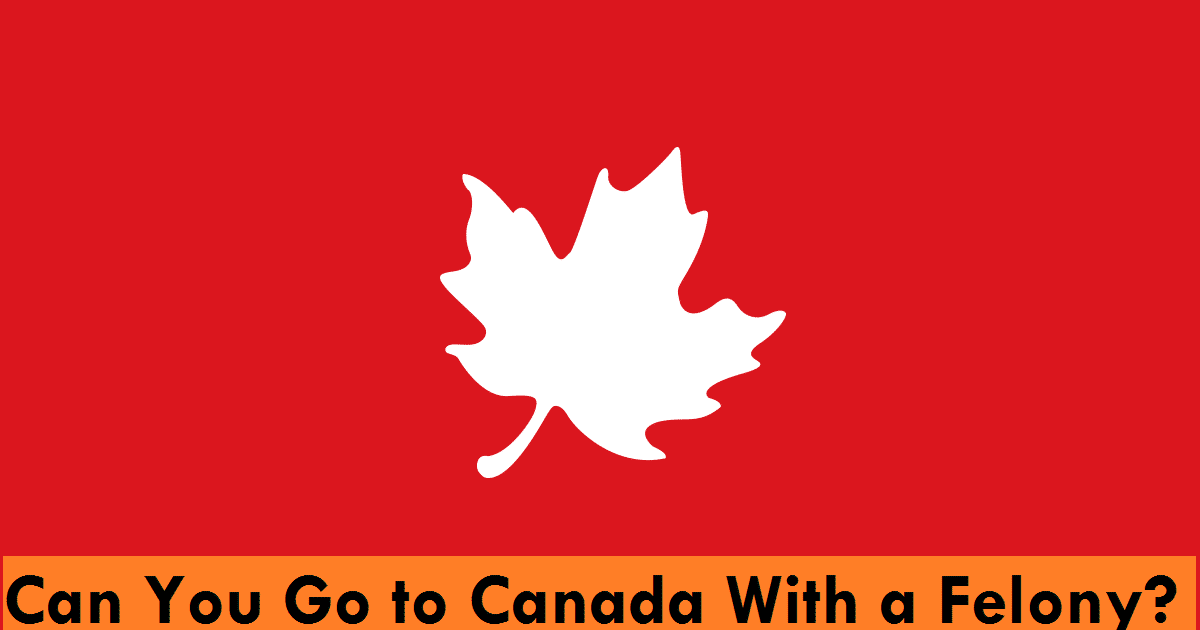 Most Related Question: Can a Felon Travel to Canada?
Being deemed rehabilitated
Satisfy the criteria
Before leaving for Canada, make sure to assess whether you meet the criteria for being deemed rehabilitated. Otherwise, you may be denied entry to Canada.
The following criteria must be satisfied by you in order to be deemed rehabilitated:
You have had only one conviction or have committed only one offense.
At least 5 years have passed since the completion of your sentence if it was a minor offense. For other offenses, 10 years must have passed.
The crime you have committed isn't considered serious in Canada. That is, if convicted in Canada, the maximum sentence for the offense you committed would have been less than 10 years. If the crime you've committed is punished with a 10-year or longer sentence, your only option would be individual rehabilitation, which we'll describe later.
The crime has not entailed the use of a weapon, serious property damage, or physical harm to a person.
You may be prevented from entering Canada nonetheless even if your criminal records have been sealed or expunged, or if you have been pardoned. A certificate of innocence, however, may carry more weight.
Research Canadian law on crimes
When assessing convictions in foreign countries, Canada weighs them against their own laws. So, for example, if your conviction qualified as a misdemeanor in the United States, it may be qualified as a felony in Canada. Canadian laws may differ, and what matters for you is how much time you would serve if you committed the offense in Canada.
To find information about Canadian legal statutes, you may investigate the Canadian Legal Institute Information website or contact a Canadian consulate office in your area.
Read also: Can a Felon Become a Lawyer?
Collect the necessary documents
You will have to present documentation on your conviction to an official at the Canadian port of entry. Here are the documents that will be required from you:
A passport.
A birth certificate.
Photo identification.
A copy of court documents for each of your convictions.
Proof that you've completed all your sentences.
A recent criminal record check.
A recent police certificate from the country you have been convicted in. Plus, you should get a police certificate from any country you've lived in for at least 6 months during the past 10 years.
Get all the missing documents
If you don't have any of the documents listed above, it may take a long time for you to acquire them. You should plan ahead and start gathering the necessary documents several months before your actual trip to Canada.
If you are not sure where to get those documents, here are some tips:
You may acquire a passport at a post office.
You may get a copy of your court documents from the courthouse you've been convicted in.
You may get a criminal record check from a police officer in your area. If you have lived in several states in the US, you should get criminal check records from each state you've lived in for at least 6 consecutive months since you've turned 18.
As for a police certificate, the name of the document to get is Identity History Summary. It is issued by the Federal Bureau of Investigation. To find out how to obtain this certificate, consult the website of the government of Canada, as well as check on the FBI website how to apply for a check and what you will need for Identity History Summary application.
Travel to a Canadian port of entry
Once you've got all the documents, travel to a Canadian port of entry where an immigration officer will assess you.
Keep in mind that there is no guarantee that you will be deemed rehabilitated and will be allowed to enter Canada, even if you satisfy the criteria listed above.
If you don't wish to risk being turned away, apply for individual rehabilitation at least 6 months before your trip. We'll describe how in a bit.
You should also have a legal option prepared before traveling to an entry point. Have an attorney prepare a document stating that you are "deemed rehabilitated." However, you may again be declined entry to Canada even if you have this legal option.
Applying for individual rehabilitation
Satisfy application criteria
Again, like it was with being deemed rehabilitated, there are certain criteria to satisfy with individual rehabilitation. You may apply only if at least 5 years have elapsed since the completion of your sentence.
As we mentioned in the beginning, individual rehabilitation is the only option for those whose crime carries a sentence of 10 years or longer under Canadian laws.
Apply for rehabilitation
Fill out the criminal rehabilitation application form. You will need to provide basic information about yourself and describe your conviction along with the events that led to it. In addition, you are required to provide a statement on why you feel you've been rehabilitated.
If you have a legal representative help you with filling out the form, you'll also need to fill out a form specifying that.
Attach the necessary documents
There are certain documents that you must attach to the application:
Copies of the pages in your passport showing your name, date of birth, as well as country of birth.
Copies of court judgments showing the charge, the section of law under which you've been charged, the verdict, as well as the sentence.
The text of non-Canadian statutes under which you've been convicted. You may contact local police to receive it.
A criminal clearance from all countries you've lived in for at least 6 consecutive months during the past 10 years, Canada included.
If living in the United States, criminal clearance from every state you've lived in for at least 6 consecutive months since turning 18.
Federal clearance from the FBI, as described above.
Documentation on your sentence (as well as parole or pardon if applicable), which clearly shows when the sentence has been completed. Judge's comments, letters of recommendation, as well as probation/parole reports should be also included.
If you are a juvenile offender, include a letter showing that your country's law implies special measures for juvenile offenders. You may receive this letter from the court you've been convicted in.
Make sure, to be honest. If you lie on your application, conflicting information will show up, and you are very likely to be declined and never be allowed to enter.
Submit the application and pay the fee
Submit the application several months before your trip. Expect it to take about a year for a response to come, though it mostly takes up to 6 months for applications to be processed.
Canada can impose an application fee ranging from Can$200 to Can$1,000, depending on the seriousness of your conviction. Submit at least Can$200, and if more is required, you will be invoiced.
Avoid paying with cash as well. If you will be paying with a credit card, make sure to print two copies of the IRCC receipt with a barcode. One of the copies must be attached to the application package, while the other stays with you.
Wait for the result
An immigration officer will review your application. The reviewing officer will make an initial recommendation and then forward the application to the authority who can make the final decision.
Your explanations of the offenses and your statement of why you consider yourself rehabilitated will be carefully examined by the officer. Your present circumstances and support received from the community will be considered as well, and so will be the character and number of your offenses.
Applying for a record of suspension
Fill out the application form
If you have been convicted in Canada, you will need to seek a record of suspension from the Parole Board of Canada before being allowed to return to the country.
If you've been convicted both in and abroad in Canada, you will be required to be both deemed rehabilitated and obtain a record of suspension.
Complete the terms of your sentence
You must have completed all the terms of your sentence, including jail time, parole or probation, and payment of fees and fines.
In addition, after completing your sentence, you will need to wait 5-10 years before application, depending on the offense.
It costs Can$631 to process the application. Keep in mind that there also are other costs associated with fingerprinting and acquiring police documents.
Carry the copy of your record suspension at all times
Upon being granted your record suspension, you will need to carry a copy of it with you at all times. Make sure to also send a copy to a Canadian visa office.
Read also: Can a Felon Drive through Canada to Alaska?