Does Intel do background checks of new hires? Just remember that the company wants to hire the best employees. Therefore, you'll need to meet its requirements and standards. To ensure that you're a good candidate for the position, you're going to be required to get your background checked. Below, you'll learn more about the Intel background check procedure.
Most Americans have heard of Intel, since the company's products are regularly used in electronic devices. In terms of revenue, Intel is the largest semiconductor chip manufacturer in the world. It has been around for 53 years and has expanded immensely over the years.
In 2020, it was estimated that the company had more than 110,500 employees. It offers a fast-paced workplace where you get to work with the latest technological devices. If this is something that interests you, it is wise to try to get a job with Intel.
Quick Navigation
Learn About Intel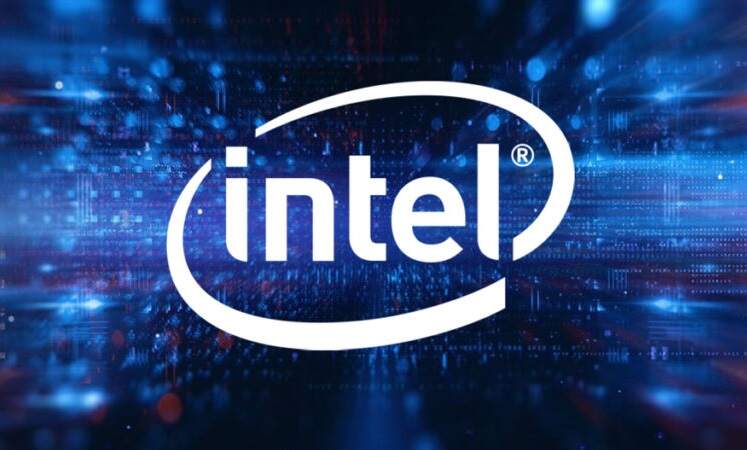 First and foremost, you'll want to learn more about Intel. The company was founded in July 1968 by Robert Noyce and Gordon Moore.
The company was one of the earliest developers of DRAM and SRAM memory chips. This was the biggest part of its business up until 1981.
Over the years, Intel has become one of the most diverse technology companies in the world.
It produces a wide assortment of products, including motherboard chipsets, modems, flash memory, solid-state drives, central processing units, microprocessors, and more.
The company's revenue topped $77.80 billion in 2020. Suffice to say, it is one of the world's top technology companies.
As of 2020, the company employs 110,500. Although it is based out of Santa Clara, California, it has facilities in Israel, China, Ireland, Vietnam, Malaysia, and across the United States. It has four factories in the United States.
If you live near an Intel facility, it is a good idea to try to get a job with this company. It offers excellent benefits and an exciting workplace. Below, you'll find out more about the jobs available at Intel.
Who Does Intel Hire?
Intel is a diverse technology company that hires a lot of people. If you live near an Intel facility, or you're willing to travel, there is a good chance they'll have a job that works well for you.
For instance, the company hires Field Applications Engineers, DevOps Engineers, and FPGA Firmware Engineers.
Since Intel is constantly expanding its operations, it regularly hires new employees. One thing to note is that Intel usually requires its workers to have a degree and experience. It always makes sure its workers meet the requirements before hiring them.
Those looking for an entry-level position should try becoming a data scientist or physical design engineer. Other potential jobs include Pre Si Validation Engineers and SRAM Circuit Design Engineer.
Once you've obtained a job with Intel, you can make a difference around the world. In some positions, you'll learn about data mining and machine learning.
You may also work with statistics and predictive modeling. Suffice to say, a position with Intel will be a dream job for a lot of tech enthusiasts.
Why Work For Intel?
Getting a job with Intel will prove to be well worth it. The company offers excellent benefits and competitive pay.
For instance, the company has two bonus programs that are based on the company's profitability and performance. If the company meets its goals, workers may receive annual or quarterly bonuses.
Employees can also take advantage of Intel's stock programs. Employees are allowed to purchase stock at a discounted price. Restricted Stock Units are available to workers at all levels.
Intel has exceptional retirement programs too. If you are interested in receiving paid vacation time off and holidays, Intel is a good choice for you.
The company offers flexible work options and an extra vacation boost. Finally, you'll receive access to magnificent health benefits. Besides offering good health plans, wellness programs are available.
Employees have access to a fitness center as well as weight loss programs and physical therapy. The company's employee benefits are unbeatable.
Getting A Job With Intel
Are you interested in getting a job with Intel? Don't delay because a lot of people are going to apply for the same position.
First and foremost, you'll want to visit the company's official website, so you can search for available positions. When you visit its website, you can search for job openings based on location.
This guarantees that you can find jobs that work well for you. Once you've found a position that interests you, click on it to learn more about the position.
You'll find out more about the qualifications, requirements, duties, and benefits. Make sure that you're a good candidate for the position before applying.
Since you're already on Intel's official website, you might as well apply for the position online. Doing so will be quick and easy.
If you live near an Intel facility, you can also try applying in person. Either way, you'll need to submit your application as quickly as possible. This is the best step in the right direction.
Does Intel Background Check New Employees?
When you decide to try to get a job with Intel, you need to be ready for a background check. You won't be able to avoid it.
The company's policy confirms that background investigations are conducted on all external applicants.
If you receive or accept a job offer, you will be background-checked by Intel. The company uses the background check procedure to check your criminal record and education.
Remember that the laws regarding background checks tend to vary from one area to another. Therefore, the laws will impact the company's ability to background check its new workers.
Either way, you will be background-checked when trying to get a job with Intel.
Will Intel Hire Felons?
Unfortunately, felons have a hard time trying to get a job. There is a good chance that you've been denied a position due to your criminal record.
Some companies have specific policies confirming that it does or doesn't hire felons. Intel does not have any special programs for felons. Instead, Intel focuses precisely on the applicant's qualifications and history.
When applying for a job with Intel, the company will carefully analyze your educational history and criminal history. Then, it will look at this information and determine whether you're the right person for the job.
Even if you have a criminal record, you might get the job. It depends on the circumstances of your arrest and the current situation.
Either way, it is a good idea to apply for a position with this company. With a little luck, you might get the job.
How Long Does Intel's Background Check Take?
When trying to get a position with Intel, you're going to be background-checked. Be patient because the process can take a week or longer.
The background check usually happens after you've been offered the position. Once you accept it, your information will be sent to a 3rd party that will run it through the databases.
They'll collect information about your educational history and criminal record. Then, Intel will analyze the data and determine whether you should be hired.
Although it depends on the current circumstances, it can take a week or longer for the company to get your background check.