Kelly Services is a leading employer in the United States. Americans seeking employment should consider checking out this company and its current offerings.
It regularly has job openings since it is one of America's top staffing agencies. Nevertheless, consumers should realize that they'll have to complete several procedures before they can get a job with this company. More about this will be provided below.
Kelly Services Background Check 2023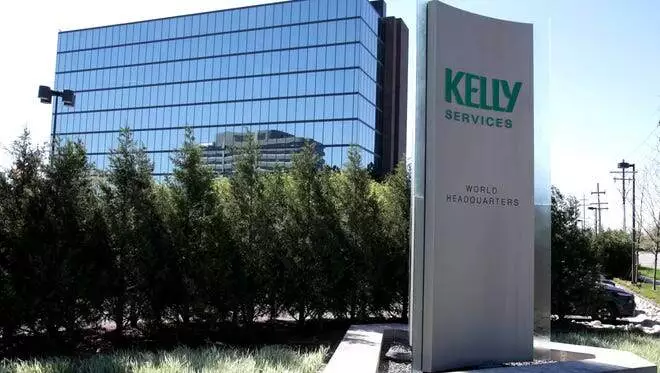 Kelly Services background checks all potential workers. You're going to be background checked. However, you'll find that your criminal record won't immediately disqualify you.
Even if you've been arrested, you should try getting a job through Kelly Services. They won't turn you away due to a criminal record.
How Long Does Kelly Services Background Check Take?
Anywhere between one and seven business days. However, there may be delays due to holidays, weekends, and inclement weather.
What Do They Check When They Run A Background Check?
Kelly pre-employment background checks a job applicant's credit score, employment record, criminal history, education, driving record, and identity information.
About Kelly Services
First, you should learn a bit more about Kelly Services. What is the company? What does it do? Who does it employ? Kelly Services Inc is also referred to as Kelly Girl Service Inc and Russell Kelly Office Service.
The American company primarily focuses on providing other businesses with office staffing assistance. It provides employees to many sectors, including law, information technology, and financial service.
Furthermore, it also offers professional services so it helps with human resources, outsourcing, vendor management, and more.
William Russell Kelly founded the company in 1946. Today, it is located on Big Beaver Road in Troy Michigan. While it is primarily found in the United States, it offers services elsewhere too.
For instance, people in South America, Europe, Africa, and the Middle East can find employment using the company's services. In 2020, the company had revenue of more than $4.5 million.
Read Also: Does Macy's background check?
Company Stats
Kelly Services has been serving businesses for many, many years. According to its official website, it directly employs and helps support the careers of more than 440,000 workers annually.
In addition to this, the company claims it supports more than 70,000 hiring managers. The company goes above and beyond to find the best fit for the job.
If you're searching for a new employee, you should not hesitate to use this company's services. The company offers beneficial services to businesses and consumers.
Specialties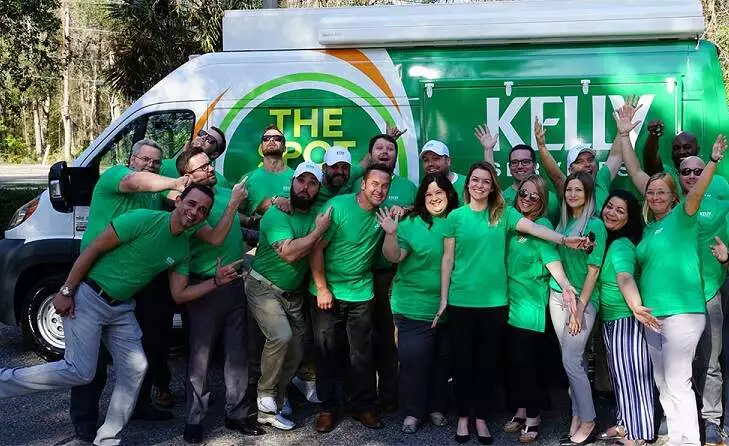 You'll find that Kelly Services specializes in specific niches. While it will help most workers, it focuses on a few key areas. For instance, it offers employment opportunities to professional and industrial professionals.
It also specializes in digital, connectivity, and government solutions. Kelly Services providers international solutions as well as business preparation services.
It works hard to create talent solutions for future businesses. Whether a company is just getting started or has been operating for many years, there is a good chance that the company can benefit from Kelly's services.
Finding Jobs Through Kelly
You might be searching for a job. If so, you should try using numerous avenues. Besides using the Internet and newspapers, you'll also want to take advantage of this company's website.
Doing so will prove to be well worth it. Once you've decided to get a job, visit Kelly's official website. Once the site has loaded, you can begin searching for jobs.
Right now, there are three primary categories, including US jobs, international jobs, and work at Kelly. The latter category will display jobs at Kelly Services. If you're looking for an international job, you should pick that option.
After you've selected US jobs, you can begin searching for jobs that match your needs and preferences. You can find suitable jobs by searching using a postal code or keywords.
Enter your zip code to search for all available jobs in your area. Check the list of jobs until you find one that works well for you.
On this page, you'll find basic details about the job such as the job title, whether it is full-time or part-time, when the job was posted, and where the position is located.
Click on one of the jobs to learn more about it. On the next page, you'll find out whether the job is temporary or permanent. Plus, you'll find out the career level, compensation, and more.
You can also find out more about the job's responsibility. If you believe you're a good candidate for the job, you can apply online. Click the Apply Here button and complete the form immediately.
Read Also: Does Kelly Services Hire Felons?
Why Use Kelly Services?
Individuals searching for employment will benefit greatly from using Kelly Services and its services. It will make the process much easier for you. If you don't use Kelly Services, you'll have to track down job opportunities on your own.
There is always a risk that you're going to miss a good one. Therefore, you should check this company's website. Kelly Services compiles job openings in your area so you can find them easily.
Once you've found one that you like, you can apply for the job on its website. Plus, the company does not discriminate.
Whether you're a minority, immigrant, or nonbinary individual, you can guarantee that the company is going to work hard for it.
It isn't going to deny your application due to your race, heritage, gender, or sexual preferences. With Kelly Services, you'll always have a fair shake.
You'll also find that a criminal record might not be a deal-breaker. Even if you've been arrested, you might be able to get a job through Kelly Services.
Finally, Kelly Services offers versatile job openings. Whether you're a teacher, interpreter, or IT tech, you can guarantee that the company will have suitable jobs for you.
Check the company's website to find out which jobs are available.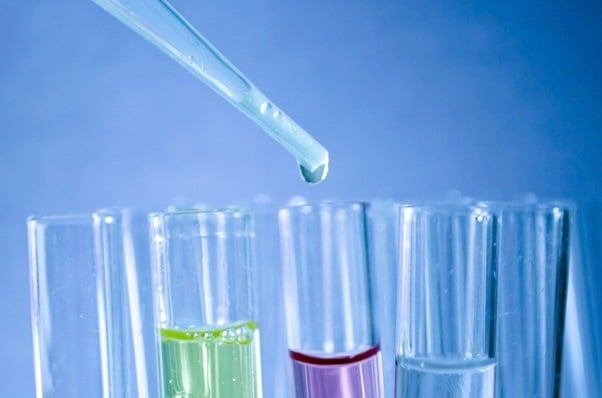 If you're going to get a job through Kelly Services, you're likely going to have to get drug tested. In some cases, workers claimed they were drug tested. Nevertheless, the majority will be.
Therefore, you should expect to take a drug test when getting a job through Kelly Services. If you're asked to take a drug test, the company will pay for it.
Although the company might use other methods, it primarily uses urine drug tests. Thankfully, the method is convenient and easy.
You'll have to go to a doctor's office. Give the paperwork to the representative and urinate in a cup while being monitored.
Once you've finished, give the sample to the nurse and they'll take care of it. The sample will be delivered to a lab and tested for drugs. You'll hear something back from the company soon.
Frequent Asked Questions
Does KellyConnect Hire People With Misdemeanors?
It depends on the conviction if you are eligible for employment with KellyConnect. Most misdemeanors do not eliminate job applicants from employment.
If you have questions about your misdemeanor conviction, contact a Kelly recruiter without further ado.
Does Kelly Connect Check References?
Yes, Kelly does verify both professional and personal records. Professional references are utilized by recruiters as a secondary or backup background check.
Recruiters contact a job applicant's professional records to validate employment history. Personal references are utilized to verify the applicant's identity, location, behavior, personality, and skills.
What Do Recruiters Check For In Background Checks?
Pre-employment background checks are utilized to validate information provided by job applicants. Information like education history, criminal report, credit score, employment history, motor vehicle record, and personal information.
Recruiters generally compare the information provided by job applications with the background report. This is why it is crucial, to be honest on employment applications.