Does Safeway background check new hires? Safeway is one of the oldest and biggest supermarket chains in the United States. The company has been providing excellent services and careers to Americans for more than 100 years.
Individuals searching for new employment opportunities should look no further than Safeway. The company regularly hires new workers so you can likely get a job with it.
Just remember that you'll need to complete the company's pre-employment procedure and that likely includes a background check.
Below, you'll learn more about Safeway and its background check policy.
What Is Safeway?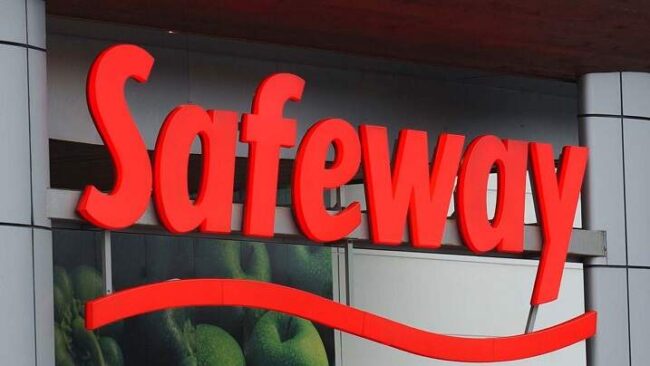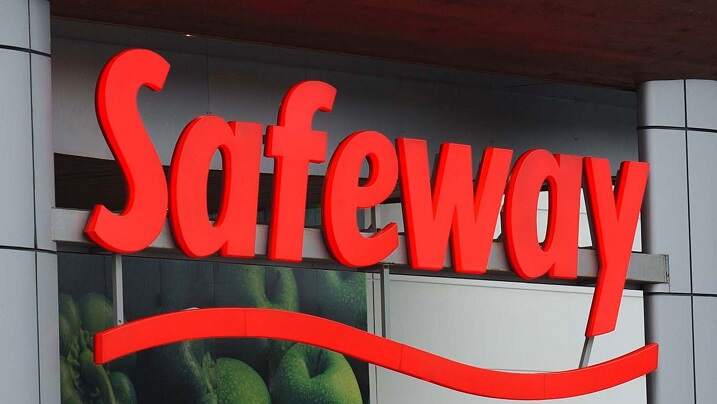 Safeway is one of the largest American supermarket chains. It was founded in April of 1915 in American Falls, Idaho. It has withstood the test of time since it has been around for more than 100 years.
When someone visits a Safeway store, they can purchase groceries and other general merchandise. Most Safeway stores offer specialty departments such as a pharmacy, floral department, bakery, and more.
Some have fuel centers and Starbucks shops as well. It operates more than 900 stores across the country. In addition to this, it regularly opens new stores to expand.
When combined with Albertsons, which is its parent company, it has more than 250,000 employees across the country. Thankfully, there is still room for the company to make new jobs.
Notable Safeway Benefits
Safeway offers a handful of benefits to its employees. For instance, the company has attractive health and dental insurance.
Safeway offers stable employment since people will always need groceries. Most Safeway stores are well managed by a competent staff. Employees also have access to other benefits such as free gym memberships, flexible schedules, and employee discounts.
The company offers a 401K plan with contribution matching. After one year of employment, you'll receive two weeks of paid time off.
The list goes on and on.
Will Safeway Background Check New Workers?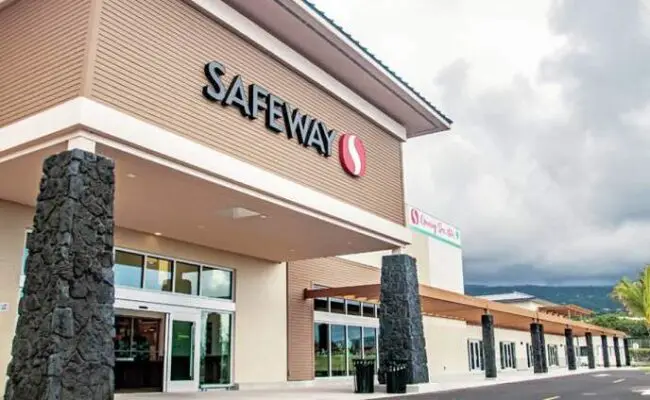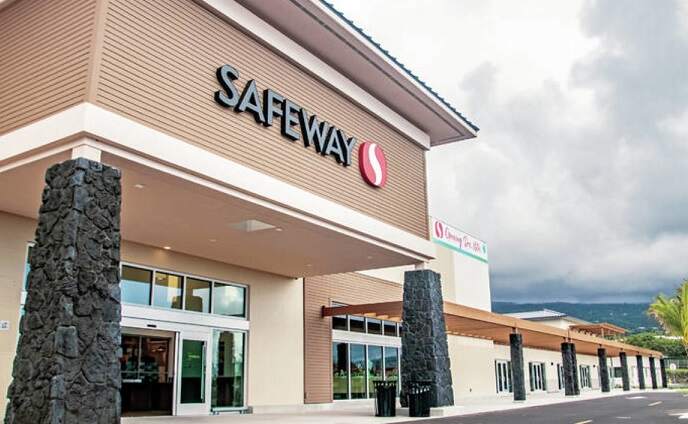 In the United States, most companies perform background checks on their workers. Safeway is the same. If you read its application carefully, you'll find that a background check will be performed before someone is offered employment.
Therefore, you won't be able to avoid the background check. Before you're offered a job, a background check will be conducted to determine whether you're a good candidate for the job.
Will Safeway Hire Felons?
Safeway indeed background checks new workers. As a result, you may believe that it will refuse to hire convicted felons. Is this the case? It is not. The company has been known to hire felons.
It hires low-level felons and some more serious felons. However, it is not going to hire all felons. Therefore, it is important to be aware that your felony conviction could prevent you from getting the job.
The company's human resources representative will check your background check and find out whether you're a good candidate.
Whether they'll hire you will likely depend on the offense you committed, how long it has been, and the company's current situation. Nevertheless, you shouldn't let your felony conviction hold you back. You may still get the job at Safeway, so it is worth trying.
Who Won't Safeway Hire?
Again, Safeway has been known to hire felons. Still, it isn't going to hire all of them. Therefore, you must understand that you may or may not get the job. It depends on the type of position you're trying to get and what offense you committed.
The company often hires pretty felons. If you were convicted of felony drug possession five years ago and haven't been in trouble since you'll have a much better chance of getting the job. If you were convicted of a violent felony crime a year ago, your chances are much lower.
Typically, the company won't hire violent felons, sex offenders, and people convicted of financial crimes.
What About A Drug Test?
Besides a background check, you'll likely have to take a drug test as well. All Safeway stores are going to force applicants to submit to drug tests before they can be added to the roster. Although it depends on which store you apply to, you'll likely be required to take a saliva drug test.
Remember that this is another step you'll have to complete before you can become a Safeway employee. The background check comes first. Then, you'll be asked to take a drug test.
See Also: List of Companies That Don't Background Check.
Safeway Career Opportunities
Safeway hires for a whole host of positions, including the following:
Grocery clerk
Class A CDL flatbed truck driver
Industrial athletes
Warehouse order selector
Director of Operations, distribution
Warehouse operations supervisor
Reefer mechanic
Service technician
Diesel mechanic
Maintenance mechanic
Electrician
Plant office assistance
Director of marketing
Pharmacy
Service desk personnel
Plant production supervisor
Loss prevention specialist
Safeway is an Equal Employment Opportunity Employer. The company strives to base its hiring decisions on education, experience, skills, professionalism, and other interests. All applicants are treated equally, regardless of race, gender, sexual preference, color, age, genetic makeup, religion, national origin, and disability.
Safeway Hiring Process
Like most US employers, Safeway has put a lot of effort and time into simplifying its hiring process. In the past, job seekers were limited to in-person and mail-in employment applications. Fortunately, this is no longer the case. Job seekers can now visit Safeway's official website to find a list of all available job opportunities.
An extensive job search allows job seekers to find an available position that will meet their skills, experience, and educational levels. Scour through the dozens of job availabilities. Select one and move to the second part of Safeway's hiring process.
Once you click on a position that piques your interest, you will be provided with a thorough, in-depth job description. Read the job description carefully to ensure you can meet or exceed the job requirements.
Aside from Safeway, you might be interested to learn whether Waste Management also conducts background checks.
Summary
Getting a job with Safeway will be a good choice for many people. The company offers excellent career opportunities with good pay. Plus, it can provide Americans with stable work and great benefits. Individuals trying to get a job with Safeway will need to complete the company's pre-employment procedure.
They will need to submit to a background check, and they might be drug tested. If everything goes well, you'll get the job, and you can begin making money.