Can You Join The Military With A Felony? Many people want to know whether they can join the military with a felony conviction. Ultimately, it depends on the circumstances. Certain felonies will immediately prevent you from joining the military.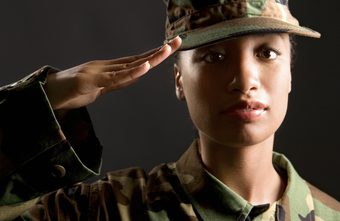 In general, people convicted of rape, aggravated assault, and arson will not be accepted. Furthermore, you can't join the military if you've been convicted of drug distribution or multiple DUIs. As for misdemeanors, they won't stop you from joining.
While it might be possible to join the military with a felony conviction, it won't be easy. After all, the military seeks individuals of sound moral character. Having a felony conviction doesn't meet that requirement.
Nevertheless, it still depends on the circumstances. The military will decide depending on the current demand, the crime you committed, whether you're on parole, and other things.
The military is a rewarding career, with the potential of early retirement. What job offers such a lucrative retirement deal? Upon retirement, qualified military officers are provided with a monthly annuity for the rest of their lives.
There are many other reasons to join the military. Not only will you commit to serving your country, but you also sign on to travel the world in many cases.
In February 2018, the United States Army reportedly had approximately 90,785 officers, 376,206 enlisted personnel, 471,513 military officers, and 299,644 civilians. From these statistics, around 69,345 were females, about 465,784 were males.
There are various brands of the United States Military, including:
Space Force
Army
Navy
Coast Guard
Marine
Air Force
National Guard
Coast Guard Reserve
Marine Corps Reserve
Army Reserve
Navy Reserve
Air Force Reserve
The United Armed Forces ranking is divided into three categories – enlisted personnel, officers, and warrant officers. The U.S. Senate confirms the rank of all military officers. The U.S. President provides officers with a commission based on their specialty and rank.
Before you enroll in the United States Armed Forces, you need to know the requirements. There are only a few requirements, so ruling out or validating your eligibility is fairly simple. These will be discussed more in-depth in the content provided in the article below.
Active United States Citizen
To be eligible to join the US Armed Forces, you must be an American citizen. You must have a valid birth certificate that shows you were born within the American borders.
The US military also accepts the Certificate of Naturalization Form N-550 as proof of American citizenship. The Form N-550 must consist of a recent photo, USCIS number or alien number, your date of birth, naturalization number, and full birth name.
The Certificate of Citizen Form N-560 is also an acceptable American naturalization document. The Form N-560 must consist of your full birth name, certificate of citizenship number, alien number or USCIS number, and date of birth.
The U.S. military also accepts the Report of Birth Abroad of United States Citizenship Form FS-240 document. The document is very similar to the US Birth Certificate. It consists of your full birth name. gender, place of birth (hospital), and birth date.
Last, but not least, the U.S. passport is also accepted by the U.S. military for citizenship validation. The US passport must consist of your full birth name, place of birth, legal number, birth date, recent photo, issue date, and expiration date.
Legal Age
Only people between the ages of 17 and 34 are eligible to enroll in the US Armed Forces. You can utilize any of the aforementioned documents to validate your date of birth.
High School Diploma Or GED
Only applicants with a valid high school diploma or General Educational Development "GED" are eligible to join the US military as an enlisted member.
 Have Between Zero And Two Dependents
To qualify for US military enrollment, you must have less than two dependents under the age of 18. The US Army Policy on Enlistment with Dependents states only applicants with two or fewer dependents under the age of 18 meet the dependency requirement. Some applicants may qualify for a waiver for RC enlistment.
Applicants with custody of up to two dependent children and no spouse do not meet the US Army dependency requirements. It is crucial to know these requirements in advance to avoid potential issues during the enrollment process.
Interesting Statistics
You're likely curious to know whether the United States military is going to hire felons. According to the Department of Veterans Affairs, there are roughly 19 million veterans in America.
More than 10,000 veterans were inmates in custody of the Federal Bureau of Prisons by the end of 2019. In total, these offenders accounted for nearly 6% of all Bureau of Prisons inmates.
In 2019, 4.4% of United States citizens sentenced for felonies or Class A misdemeanor crimes in Federal courts had been in the military.
Furthermore, there are more than 1.4 million people in the United States military. Women account for 14.4% of active-duty members.
As for minorities, they are roughly 30% of military members. In general, California, Virginia, Texas, and North Carolina have the largest position of active-duty military members.
Despite the high demand for military members, the United States military usually will not accept felons. If someone is on probation or parole, they cannot join the military.
Furthermore, people facing criminal charges and individuals in jail will not be able to join the military. Still, there are some exceptions to the rule.
Can a Felon Join The Military?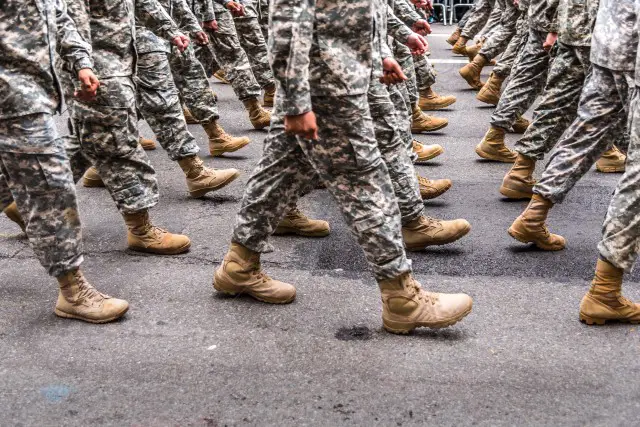 In some cases, felons can join the military. However, it doesn't happen frequently. When someone applies for the military, they'll be screened extensively. The United States military wants the best members possible. Plus, it strives to only work with people with sound moral characters.
Having a felony can hurt your chances. Regardless, the recruiting officer will consider certain factors when deciding whether you should be recruited.
Again, they'll look at the crime you committed, whether you're on parole, whether you're still in prison, and whether you were an adult or minor.
Having multiple convictions will greatly reduce your chances. Furthermore, the military is usually more accepting of felons when it needs soldiers in a hurry. If the demand for new members is high, you'll have a better chance of getting the position.
Convictions That Will Ruin Your Chances
Remember that the military is cautious about hiring felons. If you've been convicted of a felony, you'll be screened extensively to ensure that you're a good candidate. Certain crimes will immediately knock you out of getting the job.
For instance, the military usually won't accept someone who has been convicted of serious offenses multiple times.
Furthermore, it doesn't accept people who have been convicted of selling, distributing, or trafficking a controlled substance.
Unfortunately, this includes marijuana. If you have had multiple DUI or DWI convictions in the last five years, you likely won't be accepted.
Other convictions that will prevent you from joining the military include rape, grand theft, extortion, embezzlement, arson, and sex crimes.
Another thing to understand is that the requirements may change depending on the branch you're trying to join. If you want to join the Air Force, you cannot have felony DUI convictions.
Joining The US Military With A Felony
A lot of people want to join the military. Even if you've been convicted of a felony crime, you might get a spot. It depends on the circumstances.
Just remember that you will need to complete a lengthy process to join the military with a felony conviction. It is harder for convicted felons to join the military.
However, you can still do it. The path you must take depends on the branch of the military you're trying to join. First, you can try obtaining a waiver.
You'll also want to obtain and submit recommendation levels from multiple character witnesses. Finally, you will likely need to go through the suitability review procedure.
Frequent Asked Questions (FAQs)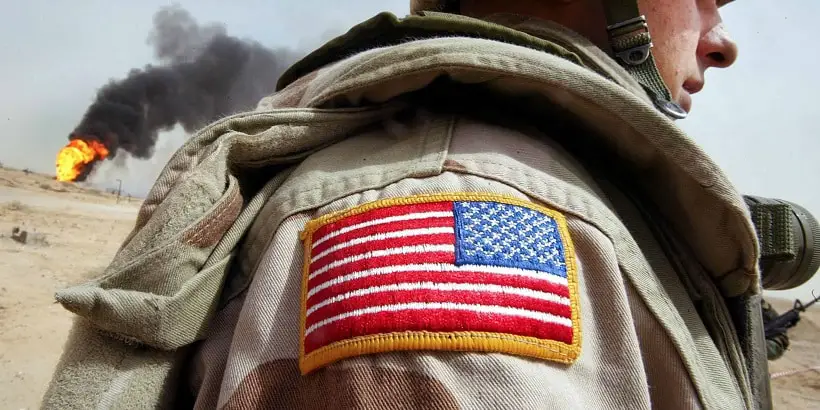 What Crimes Disqualify You From The Military?
All applicants with no criminal record qualify for US military enlistment. If you have five or more minor criminal offenses, you will be disqualified from joining the military. However, some applicants who find themselves in this predicament can apply for a moral waiver.
Minor crimes that are not traffic-related, such as littering, purchase or possession of tobacco/alcohol by a minor, harassment, stalking, and indecent exposure may not qualify for the military. Again, if you have five or more of these minor criminal convictions, you will instantly be disqualified.
Domestic abuse convictions, two or more DUI convictions, major misconduct convictions like manslaughter, child abuse, burglary, murder, and possession of child pornography are disqualification examples from the military.
How Do I Get A Military Waiver For A Felony?
Obtaining an enlistment favorable waiver is an individualized procedure that is not a requirement. All applicants who find themselves disqualified from joining the US military must apply for a favorable waiver through the Secretary of the Military Department.
Medical waivers can also be obtained to void medical conditions that disqualify applicants from joining the military. You can apply for a waiver online via the official GoArmy website and other eligible websites.