Does Capital One Background Check New Employees? – What every applicant should know.
Capital One is one of the largest bank holding companies in the world. Although it offers other services, Capital One is primarily known for offering savings accounts, auto loans, and credit cards.
Besides being a respected bank, Capital One also offers outstanding employment opportunities for people across the country.
The bank offers excellent benefits and stable positions. If you're looking for a high-paying job that will last, you should find out what positions are open at Capital One.
Just remember that Capital One is going to conduct background checks because it is a bank and employees will be handling money. Below, readers will learn more about Capital One's background check policies.
About Capital One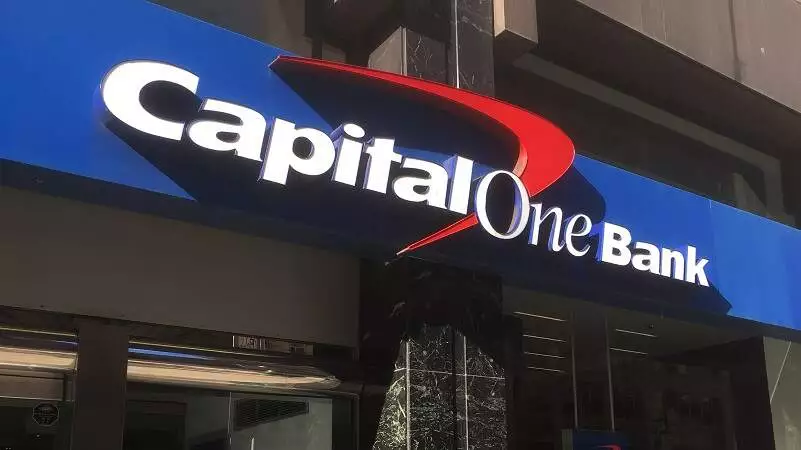 First, you should spend time learning more about Capital One. As mentioned above, the company offers banking services. It is based in McLean, Virginia although it has branches across the country.
Right now, it has more than 750 branches and 30 café-style establishments. Plus, Capital One customers will have access to 2,000 company ATMs. It is a member of the Fortune 500 and regularly ranks as one of the best companies to work for.
For several years, it has been one of the largest issuers of credit cards. Plus, it owns roughly 5% of America's auto finance industry.
Individuals interested in working for a bank should consider applying for Capital One. The company regularly hires new workers so there are plenty of job opportunities.
Does Capital One Background Check 2023?
Capital One handles vital consumer information. For instance, the bank is going to have access to your name, address, social security number, and more. Plus, employees will be responsible for handling your money.
Capital One cannot take risks. The company has to ensure that it is hiring respectable individuals who won't create problems for their customers.
To achieve this goal, Capital One is going to background check all new workers. Before you can get a job with this company, you will be background checked.
The company will use the background check to ensure that you're a good candidate. If you've been in trouble for embezzling or stealing money, they'll stop you from securing the job.
Why Capital One Background Checks
Capital One uses background checks to ensure it is hiring the best workers. The company generally won't hire people who've been convicted of certain crimes.
Since it is responsible for handling its customers' money, it won't hire people convicted of theft, embezzlement, or fraud. Doing so will put the company and its clients at risk.
Therefore, it is going to use background checks to avoid potential problems. Once it has received your background check, the company will know more about your criminal history. It can use this information to determine whether you're a good candidate for the job.
The company also uses background checks to inspect the potential employee's education and employment history. Again, this information will be used to determine whether it should hire you.
What Will Ruin Your Chances On A Capital One Background Check?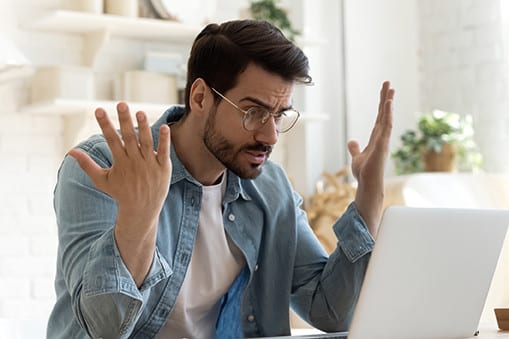 The result of your background check will play an important role in determining whether you get the job. Just remember that certain issues will greatly reduce your chance of getting the job.
First and foremost, you should always be honest. Some people have tried to lie about their experience, education, and criminal record. Once the company completes the check, they'll know.
Your background check will tell them everything they need to know. If you've lied about something, Capital One will find out. Doing so will likely eliminate your chances of getting the job.
Furthermore, you have to remember that you're going to be working for a bank. Banks expect their workers to be respectable and trustworthy.
After all, you're going to be handling large sums of money at once. It might be tempting to put some in your pocket.
Someone who has been arrested for extortion or embezzlement in the past will be more likely to do it again in the future. Therefore, the company isn't eager to hire people convicted of these crimes and certain others.
If you're eager to get a job with Capital One, it is wise to maintain a clear criminal record.
Waiting For The Background Check
Capital One wants to hire a qualified individual as quickly as possible. Nevertheless, you must remember that the pre-employment procedure can take a couple of weeks or longer.
The background check is one of the longest steps. Once you've provided the necessary information, the company will send your information to a 3rd party background check company.
Then, the company will run the check. It normally takes a few weeks for Capital One to receive this information. However, it is sometimes quicker. It may happen in a few days.
When companies around the country are hiring more people, there will be a higher demand for background checks. As a result, it could take a bit longer.
What About A Drug Test?
Capital One is responsible for managing money. It can't take risks by hiring bad workers. Besides running a background check, it will also drug test all new workers.
The company uses these steps to ensure that it is hiring qualified workers. Individuals using drugs regularly will be more likely to break the law to purchase drugs.
Therefore, there is a higher risk that they're going to steal money or embezzle from the company. Capital One will avoid hiring drug abusers by testing all workers.
If you fail a drug test, your opportunity is going to be lost immediately. Don't apply for the job until you've stopped using drugs.
Capital One & Felons
Unfortunately, felons are going to have a harder time getting jobs. Regardless, certain companies will hire former felons. What about Capital One? In general, the company usually does not hire felons.
At the very least, the company isn't going to hire felons to work in a position that requires them to handle money. Still, certain positions may be open to felons.
If you're a felon, you should check the job opens carefully. Apply for the positions that match your qualifications best.