Delta Air Lines is a top American airline. The airline reports more than 5,400 daily flights to 325 destinations (2019). Delta Airlines routinely visits 52 countries that are spread across 6 continents – North America, Europe, Asia, Australia, Africa, and South America.
As one of the largest American airlines, Delta Air Lines has 9 hubs – Atlanta, Georgia; Boston, Massachusetts; Detroit, Michigan; New York John F. Kennedy International Airport "JFK"; Los Angeles, California; New York Laguardia Airport; Seattle-Tacoma International Airport "SEA".
Delta Air Lines subsidiaries include:
Endeavor Air
Virgin Atlantic
LATAM Airlines
Delta Private Jets
Delta Loyalty Management Services LLC
Delta Vacations
Regional Elite Airline Services LLC
Crown Rooms INC
Cardinal Insurance Company LTD
Seagrave Aviation INC
Epsilson Trading LLC
As of December 31, 2020, Delta Air Lines had a fleet of 750. Headquartered in Atlanta, GA, Delta Air Lines is a publicly traded company. The airline is listed on the DJTA, S&P 500, and NYSE: DAL.
Why Work At Delta Air Lines?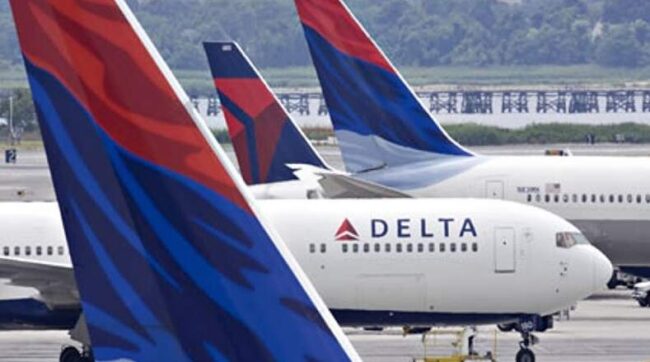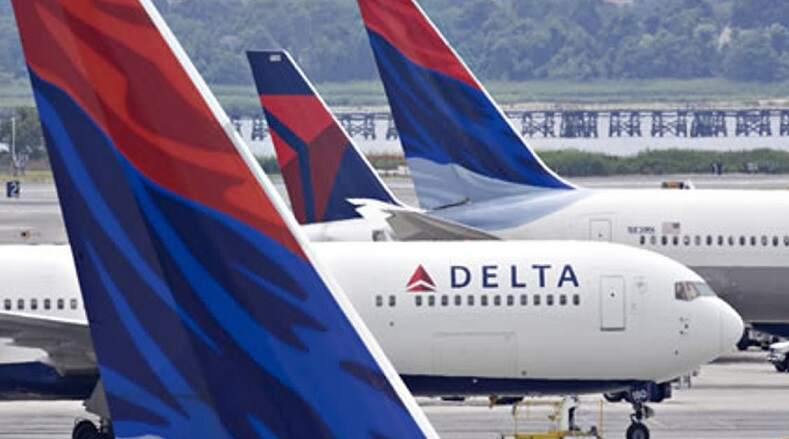 Delta Airlines hires offers part- and full-time employment. The airline is an Equal Opportunity Employer "EOE", hiring people from all walks of life. In the fiscal year of 2018, Delta Air Lines employed 91,000 workers from varying backgrounds.
The company reported a decrease in its employee numbers in the fiscal year of 2020. The number dropped from 91,000 to 74,000 between 2018 and 2020, losing 17,000 workers.
How Long Does The Delta Airlines Background Check Take?
Once you've applied for a job with Delta Airlines, you'll want to start working as quickly as possible. Just remember that the process is going to take a few days or longer. You'll likely be background checked and drug tested. These processes aren't quick.
Once you've submitted the paperwork, Delta Airlines will send your information to a 3rd party reporting agency. The agency will scan the databases and collect information about you. They'll check your criminal record, educational history, and employment history.
Once you've compiled the report, they'll give it back to Delta Airlines. Then, the company's HR person will look at it and decide whether they should hire you.
In general, it takes a few days or a week to get your background check. If there has been a recent hiring frenzy, the reporting agencies will have more background checks to process. Therefore, it might take a little longer.
Who Won't Delta Airlines Hire?
Delta Airlines is not going to hire everyone. If you have a clean criminal record, you'll be more likely to get the job. If you have a criminal record, it will depend on the offenses you were convicted of. For instance, you should know misdemeanors are not that serious but could still create problems.
If you have a felony on your record, you'll have a harder time getting a job with this company. Still, there is a chance that you can get the position. Delta Airlines and other major corporations are hesitant to hire people who have been convicted of rape, murder, arson, terrorism, and other violent crimes.
Can You Hide A Criminal Conviction From Delta Airlines?
It would be helpful if you could hide your criminal record for Delta Airlines and other employers. Ultimately, you can. Just remember that the process will not be quick or easy. If you want to hide the criminal record, you'll need to get it sealed or expunged.
The process, requirements, and specifics tend to vary from one state to another. In some states, you cannot seal felony convictions.
You should never try to hide the record using shady behavior. For instance, you shouldn't lie about it on your application. Since Delta Airlines conducts background checks, they're going to find out about it.
Lying is only going to ruin your chance of getting the job. Make sure that you're honest about your record. If you can get it expunged or sealed, you don't need to report it on the application.
Getting A Job With Delta Airlines
You're likely curious about getting a job with this company. If so, you need to learn more about the process before jumping ahead. For instance, you'll need to meet certain requirements. In general, you have to be 21 or older.
You may also need a GED or high school diploma. Applicants must have the authorization to work in the United States. Depending on the job you're trying to obtain, you'll need certain documents.
You'll need to pass a background check and a Department of Transportation pre-employment drug test. Employees will also be required to pass mandated random drug and alcohol testing.
For certain positions, you have to pass a government fingerprint-based criminal history check. When you're ready to get a job with this company, you'll want to start by visiting its official website.
When visiting the website, you should be able to find information about Delta's current job openings. Remember that the company is an equal opportunity employer.
Check out the available jobs until you find one that fits your qualifications. Then, you can use the company's website to apply for the job in question.
It is easier to complete the application online. Before you know it, you'll receive an interview request from the company. If you perform well during the interview, you'll be more likely to get the job.
You'll also be asked to take a drug test and get your background checked. These two steps are the last hurdles before you get a job with Delta Airlines.
Common Delta Airlines Jobs
Delta Airlines is one of the largest airlines in the world. Since it is constantly expanding and the turnover is high, the company regularly hires. Thankfully, this means that openings are always available.
The company regularly hires seasonal ticket gate agents. When working in this position, you'll take tickets and work with customers. Other available jobs include flight attendants and pilots.
The company also hires aircraft support mechanics, operations service managers, shift managers, administrative assistants, and cargo agents.
When looking for a job with Delta Airlines, be sure to pick one that matches your personality and credentials. Be realistic and you'll have a much better chance of getting the job in the future. Also, make sure that you can pass the background check or you won't get the position.
Also Read: Does Boeing Do a Background Check?
Conclusion
Delta Airlines strives to provide clients with excellent services. As a result, the company goes above and beyond to hire the best employees. If you try to get a job with this company, you're going to be background checked. You won't be able to avoid it.
Be ready because the company will check your criminal history, education history, and employment history. As long as everything goes well, you can likely still get the job.
Frequent Asked Questions on Delta Airlines Background Check Process

What Kind Of Background Check Does Delta Airlines Do?
Delta Airlines strives to be one of the best airlines in the world. As a result, the company conducts thorough, comprehensive background checks.
You can guarantee that the company is going to check every aspect of your background, including criminal history, education, and employment.
What Can Disqualify You On A Background Check?
It is difficult to say since it often depends on the human resources individual. Some companies will never hire felons but others will. You can't pass or fail a background check.
Instead, the HR representative will check your background and determine whether you should get the job. However, convictions for certain offenses will immediately get you removed from the list of candidates.
See Also: Carco Background Check