Government Grants for Felons: A grant is financial aid by the government to those who are eligible grantees. This is not a form of a loan; it's not meant to be repaid.
It's aimed to help people with an annual income of less than $50.000. The federal, state or local government can issue these grants to viable candidates. Several private institutions have this power too.
Work and Training Grants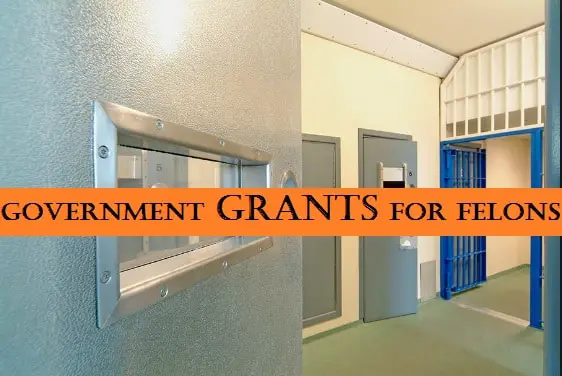 For felons even on parole and for eligible non-felons, The Employment and Training Administration (ETA) of the Department of Labor provides not only job training and insurance benefits for the unemployed but also federal grants for those in need and who answer to the criteria.
Many find themselves discharged from work because of certain and non-personal situations.
The Workforce Innovation and Opportunity Act (WIOA) works on assisting those displaced workers by providing job opportunities and grants. The WIOA is connected to the American Job Center  locations too
Felons can also search for job opportunities, available grants, and financial aid on the One-Stop Career Center.
Read Also: Small Business Loans for Felons | Churches That Help With Rent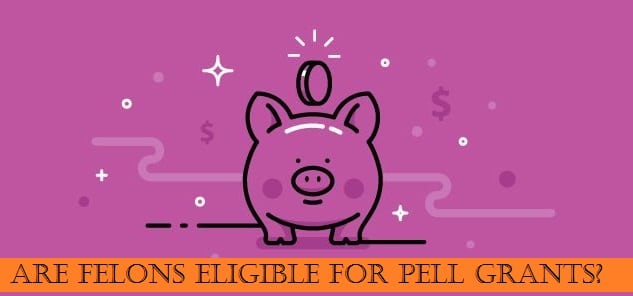 A Pell grant is a sort of scholarship given to students who must pay for college. If the students are found eligible and have the required criteria, then they receive the federal grant.
Almost a third of the undergraduate students were given the Pell grant in the last year. The grant can reach up to $6.000.
Felons who are out of prison and intend to continue their education can apply for this grant unless the felony is connected to drugs.
In this case, the person can no longer apply to the Pell Grant until they complete a rehabilitation program then undergo two random drug tests.
Any vocational school or college can provide the Pell grant. Trade schools are the best for those who are trying to re-enter the workforce.
But, for felons, it's best to choose a field or a school program that trains for a blue-collar job. White-collar jobs still hold a lot of stigma and judgment against felons.
So, a felon might risk not finding a job if they don't follow a blue-collar field.
Many trade schools offer programs such as welding, electrical maintenance, mechanical maintenance, carpentry, plumbing, etc.
These trade jobs are the best and most guaranteed jobs for felons. That's why a convict should choose their career when applying to the Pell Grant. This way, they can assure that the money goes to the right place.
Scholarships are not supposed to be paid either and can be granted to felons. Many institutions and schools can provide these scholarships if the applicants found eligible.
One essay can guarantee a $6.000 scholarship
The Application
Hearing an answer to the application can take some time, that's why when applying, make sure to do it thoroughly and correctly. Learn what papers you need to apply for the funds and the exact steps you need to make.
If you're a felon, you can find a lot of resources online that guide you through the funding process. They provide detailed information on what you are required to have exactly. Follow them and make sure to leave no paper out.
If done correctly, the process will go smoothly and fast. And once granted, you'll forget about the time and effort you put in and start enjoying your way back to society.
Last Note
If you want more details and information on different grants and funds, visit this website. It provides more information concerning all the grants and funds. It also details the required papers and the exact process to obtain the fund or grant.
Related: Education For felons | College Grants For Convicted Felons