Those who have a criminal record know the struggle of finding a decent job. Even though one in three adult Americans, which amounts to over 70 million people, have a criminal record, the discriminatory practices by companies still prevail.
Being a felon can put you at a serious disadvantage in the job market because of prejudice, and also because of a lack of relevant skills. If you have been incarcerated, working at a retail store or a restaurant is a pretty good option for you. There are plenty of fast food and restaurant chains that are always looking for workers, and Cracker Barrel is one of them.
Cracker Barrel is a popular franchise with stores all over the United States. They are a restaurant with a gift shop, and they offer plenty of entry-level positions such as cashier, line cook, dishwasher, maintenance worker, host/hostess, and customer service.
If you have a gap in your resume, working at Cracker Barrel can seem like a decent prospect. But the question of whether they even hire felons remains.
After looking at online testimonials and employee reviews, we have concluded that they do hire felons – but it highly depends on the location of the restaurant, the kind of criminal record the person holds, and the judgment of the hiring manager.
About Cracker Barrel
Cracker Barrel, a popular chain restaurant and gift shop in the United States, that uses a Southern country theme. It was founded in 1969 by a Shell Oil representative named Dan Evins, who wanted to open a restaurant that has gas pumps on the premises to boost gasoline sales.
The restaurants were a tremendous success, and this led to the company stopping with the gas pumps and focusing on the restaurant and gift shop. Everything in the restaurant chain, from the cuisine to the decor, is inspired by the South.
What is the Company Policy regarding Hiring Felons?
Cracker Barrel can seem like an attractive option for someone looking for entry-level work. They have many restaurants all over the United States, and they usually have a ton of positions that are perfect for someone who is just getting started, or someone looking to make a new beginning. Even though it can seem like an ideal place to work, their stance on hiring felons may make you want to reconsider.
According to their official manifesto, Cracker Barrel claims to follow the guidelines that are put forth by the U.S. Equal Employment Opportunity Commission (EEOC). They have stated that they consider hiring people with a criminal record on a case-by-case basis.
They do not seem to have any policies, neither for nor against hiring felons. It seems like they will consider applications from felons, but hiring is up to the discretion of the hiring managers.
Even though their official stance about hiring felons is vague at best, it seems that they do hire felons. But those who have a record do not have the best chance of getting hired. According to online sources, getting hired with a record varies depending on the location.
Some people with a record have claimed that they got hired, while others have claimed that they did not get hired because of their criminal record.
There are certain felonies that will render the candidate ineligible for any position with Cracker Barrel. They include theft, identity theft, fraud, violent crimes, and sexual offenses. Since working at Cracker Barrel will require the person to deal with cash, credit/debit cards, and all sorts of merchandise, those who have been convicted of crimes that are related to the theft of cash or card will most likely not end up getting hired.
The same goes for those who have been convicted of a violent crime or a sexual offense – since the jobs require interaction with customers, Cracker Barrel will most likely not hire those who have a history of violence for the sake of the customers as well as their other employees.
Whether Cracker Barrel hires felons is a topic up for debate, since there are so many factors that go into the hiring process. The online reports are conflicting, and the best way to find out if they will hire you is by applying for a position and waiting to see if they get back to you.
After considering all the reports, it seems that the chances of getting hired at Cracker Barrel with a criminal record are average. The company does not seem to have any special programs for hiring felons, and they are not a part of either the Ban the Box list or the Fair Chance Business Pledge.
Check Cracker Barrel Careers Page
Is Cracker Barrel on the Ban the Box List?
Cracker Barrel does not seem to appear in the Ban the Box List. The Ban the Box list is important because it lists the companies that have taken steps to remove the check-box for criminal record in a job application. This campaign seeks to promote fairness in the hiring process.
It is no secret that a number of companies have discriminatory hiring practices that put those who have a criminal record at a tremendous disadvantage. Ban the Box initiative wants to help felons in the job market, by letting them offer their skills without the added burden of a criminal record.
While Cracker Barrel still has the box on their application form, you can still apply for a position and see if you can work with them.
Has Cracker Barrel taken the Fair Chance Business Pledge?
A number of companies have taken the Fair Chance Pledge. Unfortunately, Cracker Barrel is not one of them.
The Fair Chance Pledge is a campaign that sought to end the disadvantages that felons faced in the job market. Along with the Ban the Box initiative, the Fair Chance Pledge sought to give a fair chance to those who have a criminal record.
This campaign urged educational institutes and businesses to end the obstacles that felons face when seeking jobs or higher education. This discrimination actively hinders their ability to be productive members of society, so ending these practices will help with their rehabilitation and make for a better society.
Does Cracker Barrel perform Background Checks?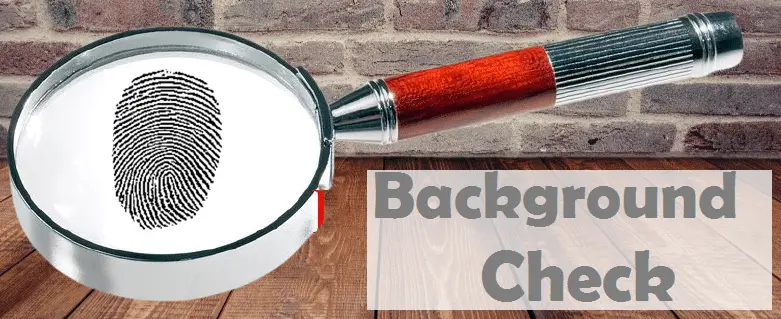 Cracker Barrel does perform background checks on all their potential employees. The extent of what the background check will cover depends on the location of the store – since different States have different guidelines. Most states allow the employer to review your entire record, irrespective of whether you received a guilty or a not-guilty verdict.
Some of the states will allow the employer to only review your record from the past seven years, and they are California, Colorado, Kansas, Maryland, Massachusetts, Montana, Nevada, New Hampshire, New York, Texas, and Washington.
Do Cracker Barrel Test Employees for Drugs?
Cracker Barrel does not perform pre-employment drug tests. But if you get injured on-site or have an accident, they might perform one.
Testimonials
Cracker Barrel seems to have a pretty average rating as an employer. On Glassdoor, the company has been reviewed by 4,278 people and received a rating of 3.4 out of 5. On Indeed.com, 11,727 people have rated the company, and it has an average score of 3.6. On PayScale, there are hardly any reviews. Only 77 people have rated the company, and it scores a 3.4 out of 5.
Overall, it scores about average for things like work-life balance, benefits, and job culture.
Conclusion
The chances of getting hired by Cracker Barrel with a record are about average. Nonetheless, you can fill out their online application and see if they will hire you.