DoorDash, an American-based home delivery service. Formerly known as "PaloAltoDelivery.com," DoorDash has become one of the most commonly utilize delivery services for food in the United States. Founders, Evan Moore, Andy Fang, and Tony Xu were students at Stanford University in Standford, California when they came up with the idea in 2013. However, in this article, we will would explore and find an answer to the question "Does DoorDash Do Background Checks?"
Expanding from a local delivery service to a nationwide delivery service over a 7-year span, the founders agreed it was time to go public. On December 9. 2020, DoorDash held its first public offering.
Today, the company is reporting revenue of more than $1.9 billion, thanks to several financial investors, including Charles River Ventures, Y Combinator, Khosla Ventures, SoftBank, Kleiner Perkins, and Sequoia Capital.
DoorDash Pre-Employment Process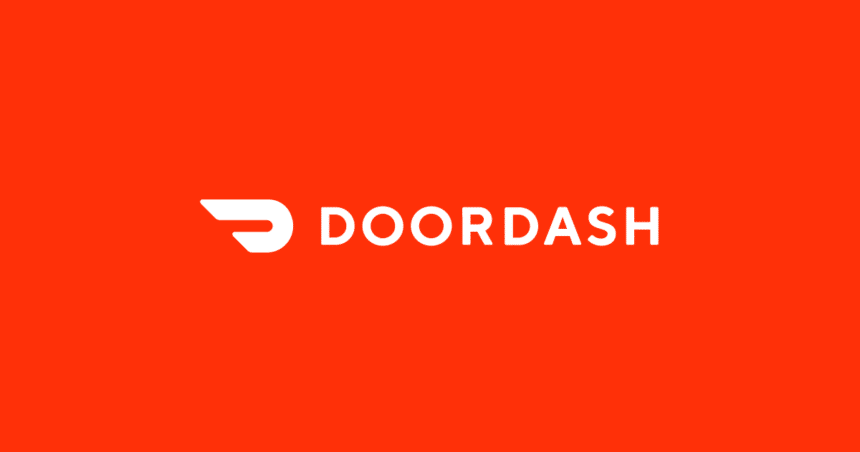 DoorDash utilizes strict protocols to strengthen its pre-employment process. The company requires all job applicants to submit to an extensive background check to confirm employment, credit, criminal, education, and professional certification and licensure history.
Like many home delivery services, DoorDash tries to protect its customers and community by hiring qualified, trustworthy employees. It has been doing a great job so far, as there are scant reports of wrong-doing by Doordash workers, according to a Google search.
DoorDash's background checking validates each job applicant's education, employment, financial, and criminal history claims.
Are DoorDash Applicants Required To Submit To A Background Check?
Yes, DoorDash will not accept applications from people who refuse to undergo a background check. This is nothing new in the American food delivery service industry.
In fact, food delivery services, such as Grubhub, Uber Eats, Seamless, Blue Apron, and Hello Fresh, all require job applicants to submit to an extensive background check to be considered for employment.
Does DoorDash Background Checks Contain A Motor Vehicle Report (MVR)?
As mentioned previously a DoorDash background check is extensive and thorough. Depending on the position, some job applicants are required to submit to a background check that consists of a Motor Vehicle Report (MVR).
This means all job applicants applying for a food delivery position must agree to a background check with an MVR, as well as a Criminal History Report.
MVR information includes the following:
Personal data (name, physical address, and date and place of birth)
Driver's license current status (valid, canceled, or suspended)
Motor vehicle driving history (accidents and non-criminal traffic violations like speeding tickets)
Criminal traffic violations (DUI, DWI, and failure to appear)
Rumors Claim DoorDash's Background Check Goes Back Seven Years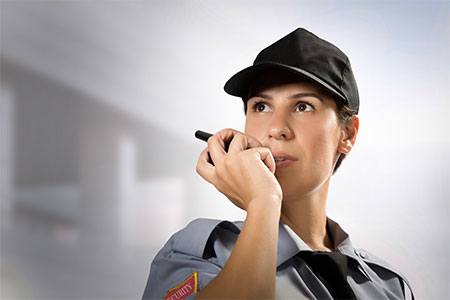 Online rumors claim the company's background checking process extends back seven years. If you break the 7-year background check down, job seekers with a recent felony will probably not get hired on with DoorDash. The felony must be at least seven years ago to qualify for DoorDash employment.
However, this does not necessarily mean you are guaranteed a job with DoorDash if your felony conviction dates back seven years.
It only means your odds of getting hired by DoorDash are slightly higher. There is no guarantee, DoorDash will hire a job applicant with a felony record that dates back two, four, six, eight, or even 10 years.
Another rumor claims DoorDash background checks go back as far as 24 years. In 2018, a job applicant claimed to have received a copy of his DoorDash background check that showed criminal charges that dated back 14 years previous.
Does DoorDash Hire Applicants From All Cultural Backgrounds?
Yes, like most American home delivery companies, DoorDash does admit to being open to hiring people from all cultural backgrounds, including Irish, African American, English, Asian, and white European. American laws protect people from different backgrounds from discrimination when applying for employment.
Will DoorDash Hire Felons With No Driver's License?
DoorDash's employment opportunities range from IT specialists to financial analysts to lead actuary to data scientist to warehouse associate. All of these jobs are open to qualified applicants.
There is not enough to safely say whether or not DoorDash will hire a felon with no driver's license to fill any of the aforementioned job positions.
The only possible DoorDash position that requires a valid driver's license is the delivery driver. Where it is by choice or circumstance, DoorDash delivery drivers must have a valid US driver's license.
All or most of the other DoorDash career opportunities do not require a valid driver's license. As long as you have a reliable ride to and from work, you may be able to secure another position with DoorDash.
Failing To Pass A Background Check?
A few job applicants are under the impression they can conceal their criminal history from DoorDash. This is a major misconception that has resulted in more than a few employment application denials. Honesty is the best policy when it comes to DoorDash employment.
Just because you have a criminal history that dates back seven or 14 years previous does not mean DoorDash will automatically refuse you employment. There is just no way to make this determination without being honest right from the get-go.
Yes, DoorDash deals with its fair share of failed employment background checks, some of which could have been avoided if only the job applicant had taken the appropriate action.
DoorDash does not exclude job applicants due to a failed background check. In fact, the company offers each job applicant who receives a Pre-Adverse Action Notice an explanation opportunity.
If for some reason you believe DoorDash's background check was based on false or incorrect information, you can file a dispute with Checkr within a specific period of time.
It is crucial to respond to a background check Pre-Adverse Action Notice without delay. Disputing a flagged background report is not that difficult. In fact, visual proof is all Checkr needs to update your background check criteria, which could very well result in a much better turnout for you and DoorDash.
Remember, DoorDash or Checkr is not against you just because you have a criminal history. In fact, these companies do not set out to overlook job applicants with a misdemeanor or felony history.
Think of it like this, if your job application makes it all the way to the background check, DoorDash was considering you for a job position.
DoorDash Does Is Not A Ban The Box Member
Some American companies have taken a different approach when hiring felons. These companies have joined the Ban the Box initiative that pledges to hire job applicants with a misdemeanor or felony conviction.
FAQs on Does DoorDash Do Background Checks?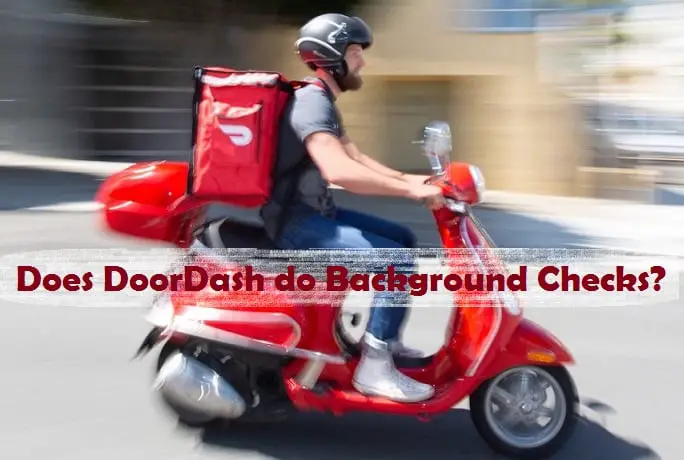 Does DoorDash Do Yearly Background Checks?
According to Dasher Background Check FAQs, DoorDash does run "recurring" background checks on its active employees. The company claims the recurring background checks are a necessity to protect its community, employees, and customers from fraud and other criminal activities involving workers.
Third-party background checking fees range from $15 to $75 for each qualified job applicant. Unfortunately, not all background checks will validate the applicant's educational, financial, and criminal history claims.
When a background check fails to validate the job applicant's claims, the company is forced to absorb the cost. However, companies like DoorDash feel the process is necessary to maintain a safe and secure Dasher community.
Why Is My DoorDash Background Check Suspended?
DoorDash background checks are suspended for several reasons. The main reason is a fresh criminal offense. Once your DoorDash job application is processed, it can take several weeks to fully process. If an unforeseen incident – accident or criminal offense – occurs during the DoorDash pre-employment process, it can result in a suspended background check.
Another factor that could result in a suspended DoorDash employment background check is market over-saturation. For example, if you apply for a DoorDash delivery driver position in a market that is over-saturated, DoorDash may decide to suspend your background check.
Last, but not least, the issue could be related to missing information. In this case, you will need to take the appropriate action to jumpstart the process once again.
What does Background Check Mean On DoorDash?
As mentioned previously, a DoorDash background check is the process of searching and compiling financial, criminal, and education data to validate a job applicant's claims. Background checks are mainstream, as they play a major role in the American pre-employment process. Companies like DoorDash rely on background checks to rule out the risk of hiring unsavory workers.
A clean background check could be the difference between a trustworthy DoorDash employee and a DoorDash driver with an extensive criminal record.
How Long does Background Check For DoorDash?
DoorDash background checks take between one to two weeks to fully process. The process can be sped up or delayed, depending on several factors. Some third-party background checking services deliver results in as little as five business days while others take up to 15 business days.
DoorDash utilizes the third-party service known as Checkr to oversee its employment background check process. Once Checkr receives your employment background check request, the process will be initiated almost immediately.
How Can I Check The Status Of My DoorDash Background Check?
Simple, job applicants can monitor the process of their DoorDash background checks by signing up with Checkr.com. If an issue arises before or during the process, Checkr will reach out to you via email.