JCPenney is one of the leading clothing retailers in the United States. Plus, it is one of the oldest companies in the country since it was founded in 1902. Plus, JC Penney is a staple of American malls.
When visiting a mall, there is a good chance that the mall will have a JCPenney store and it'll have items that interest you.
Although the company has experienced financial turmoil during recent years, it is still one of the top employers in the United States.
In January of 2020, it was announced that the company employed more than 90,000 individuals. If you're looking for reliable employment, you should apply for a position at your local JCPenney.
Before doing so, it is wise to learn more about the company's drug-testing policy. Does JCP drug test new workers? What drug test is used? These questions will be answered in greater depth below.
More About JCP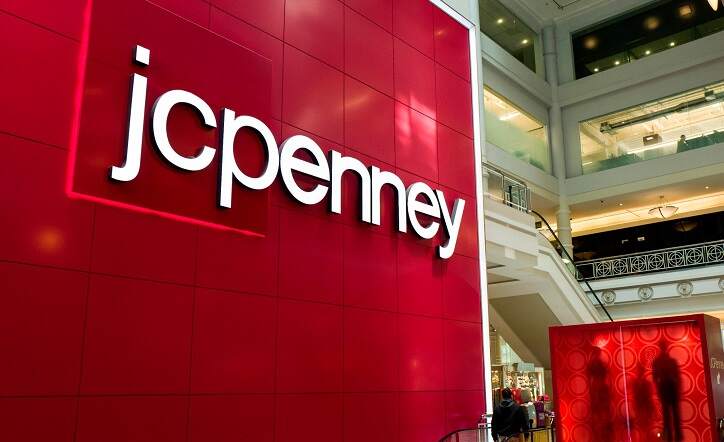 Founded by James Cash Penney and William Henry McManus in April of 1902, JC Penney is one of the oldest retailers in the country.
After Penney graduated from high school, he started working for a retailer in Hamilton, Missouri but soon relocated to Colorado. In 1898, he began working for Guy Johnson and Thomas Callahan who operated a chain of stores in Colorado and Wyoming called Golden Rules.
Penney would eventually become a partner and helped the company open several more stores. When his partners dissolved their partnership, Penney purchased full interest in the three stores and moved the company's headquarters to Salt Lake City.
By 1912, Penney was operating 34 stores across the Rocky Mountain States. In 1913, he consolidated all of the stores under the JC Penney name. During the same year, the company was incorporated as J. C. Penney Company and the rest is history.
Another unique thing about JCPenney is the fact that Sam Walton worked for the Des Moines, Iowa store in 1940. He would go on to found Walmart twenty-two years later. Over the years, the company has gone through a handful of changes but it has remained one of America's top employers.
Getting A Job With JCPenney 
Once you've decided to try your luck with JC Penney, you'll need to learn how to apply for a position. Ultimately, you have two options.
First and foremost, you can try visiting a local JCPenney store. When doing so, you'll get to speak to a manager, fill out the application, and submit it in person.
In the past, this method would give an advantage over other applicants. Since you showed up, you've proven that you're serious about getting the job.
However, this isn't your only option. If you don't have access to reliable transportation, you should submit the application online.
Doing so will prove to be quick and easy since you only need a computer and Internet access. Remember to be honest and straightforward when completing the application.
Lying about anything could come back to haunt you in the near future. When providing information about your professional, education, and criminal history, tell the truth. Otherwise, the human resource representative will find out and you won't get the job.
Recommended: Does JCPenney Hire Convicted Felons?
Which Jobs Are Available At JC Penney? 
It is wise to learn more about the available jobs at your local JCPenney. Remember that the available jobs will vary significantly from one store to another.
Therefore, it is wise to check with the specific store in question. First and foremost, many stores hire asset protection associates. These individuals are incredibly important because they help eliminate theft.
They'll watch security cameras and attempt to stop shoplifters. Many JC Penney stores hire asset protection associates as full-time employees. The company also offers Sephora managers and omnichannel associates. Again, the company is willing to hire workers full-time.
If you want to work more hours, it is a good idea to get a full-time job with JCPenney. Besides being a reliable workplace, you'll also receive a handful of other benefits.
JCP Employee Benefits
When you become an employee of a major corporation, you expect to be treated well. After all, you're giving the company your time and energy.
JC Penney offers a wealth of benefits to its employees. Just remember that the benefits may vary depending on the store you're working at and the position you fill. Either way, most employees will receive excellent pay and consistent work.
The company offer pays $10 to $13 but it depends on your location. JCP employees will receive a paycheck every two weeks or bi-weekly. Furthermore, you'll get paid for training and orientation.
The company also offers flexible schedules, paid holidays, paid sick leaves, life insurance, and 401k plans. Plus, you're going to receive a company store discount. Surprisingly, the company offers a generous discount of 25% to its workers. As a result, you can buy many items after work and save money along the way.
Does JCP Drug Test? 
You're likely curious to learn whether JCPenney drug tests. Ultimately, there is conflicting information. Although some workers claim that they weren't drug tests, others were.
With this in mind, it is pertinent to be prepared for anything. You may not get drug tested but you could. It is best to accept that you're going to be drug tested when trying to get a job with this company.
To avoid potential problems, you should stop using illicit substances for several weeks before applying for a job. Doing so will help ensure that your system is clean before you get drug tested.
Again, there is conflicting information regarding the company's drug-testing policy. Some claim they will drug test all workers but others claim they don't. Don't gamble on it. Be ready for a JC Penney drug test.
What Drug Test Does JCPenney Do?
It is important to understand that there are numerous drug tests. The type of drug test used depends on the company and position. If you're going to obtain a high-level position, you'll likely have to take a blood or hair drug test.
However, most people are subjected to quicker drug tests, including urine and saliva tests. Again, there is always a chance that this company isn't going to drug test you at all. It could though.
With this in mind, you should gamble with your future. If you want to get the job, you need to be ready to pass a drug test. Which drug test will the company use?
In all likelihood, it will use a urine drug test or a saliva drug test. Both are inexpensive but reliable. These are the two most common drug tests so you'll likely be required to take one or the other.
How Long Does It Take To Complete The JCP Drug Test?
It is difficult to know how long it'll take until you find out which drug test you'll be required to take. However, it generally doesn't take too long. Saliva drug tests are quicker.
When you're asked to take a saliva test, you should be able to complete it immediately after the interview. They're generally carried out by the company HR person.
Therefore, you don't need to visit a clinic. Once you've swabbed your mouth with the Q-tip, you'll give it back to the HR representative. From there, the sample will be sent to a lab for testing.
A urine test will take a bit longer since you'll need to visit a medical clinic. With a urine test, you'll have to visit a local clinic and urinate in a cup while being monitored.
Again, you'll give the sample to a representative and it'll be sent in for testing. Saliva drug tests take a few minutes while urine tests can take a few hours. Plus, you'll have to wait for the laboratory to deliver the results.
Depending on the current demand for drug tests, it could take a week or two. Once JCPenney gets the results, you'll receive a call from them.
Read Also: Do JCPenney Do Pre-Employment Background Checks?
Passing The JCPenney Drug Test
Finally, make sure that you can pass the JCP drug test. You might not get tested but you likely will. Therefore, you should stop using drugs a month or so before applying. Once you've completed the interview, you'll be asked to take a drug test.
See Also: Does Toys R Us drug test Employees.