Postmates, an American-based company, was established in 2011 to meet the growing demand for food delivery.
The company is among a list of home food delivery services, including DoorDash, Grubhub, Uber Eats, Instacart, and Seamless. Postmates was founded by the entrepreneurial trio, Batian Lehmann, Sean Plaice, and Sam Street.
In 2011, American consumers did not give much thought to food delivery services. But, it did not take long for them to realize the convenience and security of the services.
Quick Navigation
Today, most American-based restaurants and millions of consumers take part in the food delivery service.
This includes both part- and full-time workers, government entities, stay-at-home parents, land-based businesses, and nonprofit organizations.
It is not unusual in the least to see a business hire a delivery service to bring restaurant-prepared food to their employees.
The same can be said about people with endless responsibilities and little time for onsite food preparation.
While the coronavirus pandemic left many small businesses in America on the edge of bankruptcy, home delivery food services have seen a significant increase in sales.
What Is Postmates?
Postmates is a logistics company based out of San Francisco, California. While many haven't heard of them, Postmates has been around since May 2011, so it is nearly 10 years old.
The company has a network of couriers who deliver packages and goods locally. It is estimated that the company employs more than 5,300 people.
The company uses mobile phone applications and GPS technology to match consumer demand to inventories.
The company has been classified as anti-Amazon. In mid-2020, it was announced that Uber would acquire Postmates for $2.65 billion. The deal was completed in December 2020.
Annual Revenue
In 2018, Postmates reported a nearly 50 percent annual revenue increase. The 2017 annual revenue was reported at $594.2 million, which increased to $1 billion in 2018.
The company is expected to report an even higher revenue for 2020, thanks to the COVID-19 pandemic.
As the annual revenue continues to increase, Postmates is expected to increase its employee numbers to meet its growing demand. 
Postmates Career Opportunities
Postmates career opportunities include the following:
Product Manager
Delivery Driver
Revenue & Business Strategy Senior Manager
Senior Software Engineer
Insurance Claims Specialist
Machine Learning Engineer
Senior Payroll Specialist
Growth CRM Marketing Associate
Merchant Solutions Engineer
Technical Program Manager
Compensation Manager
Financial Analyst
Localization & Mapping Software Engineer
Direct Sales Operations
Camera Perception System Software Engineer
Postmates offers its employees ample advancement opportunities within the company. The company is notable for filling open positions with active employees before reaching out to other job seekers.
Does Postmates Run Background Checks?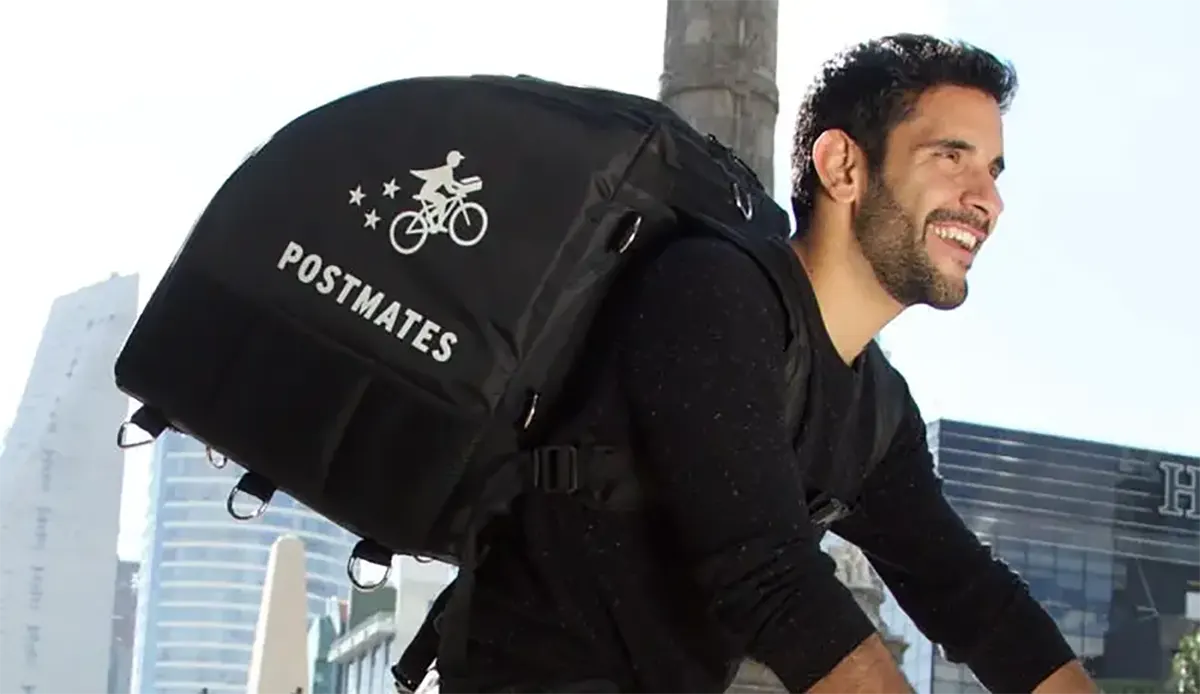 If you're going to apply for a job with Postmates, you're likely worried that the company is going to background check you.
Is this something you'll need to worry about? Yes. Unfortunately, Postmates requires all of its delivery drivers to go through extensive background checks.
It wants to make sure that its delivery drivers are reliable, trustworthy individuals. By background checking workers, the company can rest assured knowing it is hiring the best of the best.
You'll need to go through a background check before you can get a job with Postmates.
Just remember that you might be able to get the job even if you've been arrested in the past. Below, you'll learn more about Postmates and its hiring policies.
How Do Postmates Do Background Checks?
By learning more about this company's background check policy, you'll know more about the procedure and how it works. Is the company going to check for events that took place 5 or 6 years ago?
Does the background check go further than that? In most cases, the background process will begin after you've downloaded the Fleet app and have uploaded your selfie.
Then, the company will use a third-party company to perform background checks on its potential workers.
Unfortunately, it is unknown how long it'll take to perform the background check. However, most will be ready in 24 to 48 hours.
In some cases, it might take significantly longer. You can always check the status of your background check by using the Fleet app.
Why Postmates Does Background Checks?
Why would Postmates perform background checks on its workers? Some people argue that it is overkill for this company to a background check its workers.
Nevertheless, you have to look at the bigger picture. When you become a Postmates worker, you're going to be driving regularly. Since you're going to be driving a vehicle, it is dangerous for the company.
There is always a risk that you're going to get into a vehicle accident and the company might get into trouble.
As a result, the company wants to protect itself from these potential problems. To do that, it is going to perform background checks on its new workers.
It will background its workers to minimize the risks involved. Plus, the company wants to make sure that its clients are going to be protected to the fullest. They don't want to send a serial killer or sex offender to someone's home.
Instead, Postmates will background check its workers to guarantee that everyone is going to be safe.
What You'll Need To Provide
When you begin working on the Postmates application, you'll need to provide the company with certain information.
You'll need to give the company your name, address, phone number, and social security number. You'll also need to provide your date of birth and driver's license information.
If you're going to be making deliveries for Postmates, you need to prove that you are legally allowed to do so. Also, the company will want to know more about your criminal history.
You should tell them about any violent crimes, felonies, and misdemeanors you've been convicted of in the past.
Don't try to hide these things because the company will find out sooner or later. Be honest, so you can avoid looking dishonest in the future.
What Does Postmates Check For?
Postmates wants to make sure that it hires honest, reliable workers. To do that, it is going to background check all potential employees.
When hiring new workers, the company will background check and look for certain charges and convictions. It wants to make sure that it is not hiring violent individuals. What is Postmates worried about?
Well, the company is going to check to see if you've committed any violent crimes, felonies, drug-related offenses, or sexual offenses.
If you've been convicted of these things, there is a good chance that Postmates won't hire you.
If you're going to be driving a vehicle, you need to show that you have a good driving record. You should prove that you don't have any DUIs, hit and runs, or other moving violations.
It is pertinent to maintain a clean background check and driving record, so you can protect yourself to the fullest.
Does Postmates Hire Felons?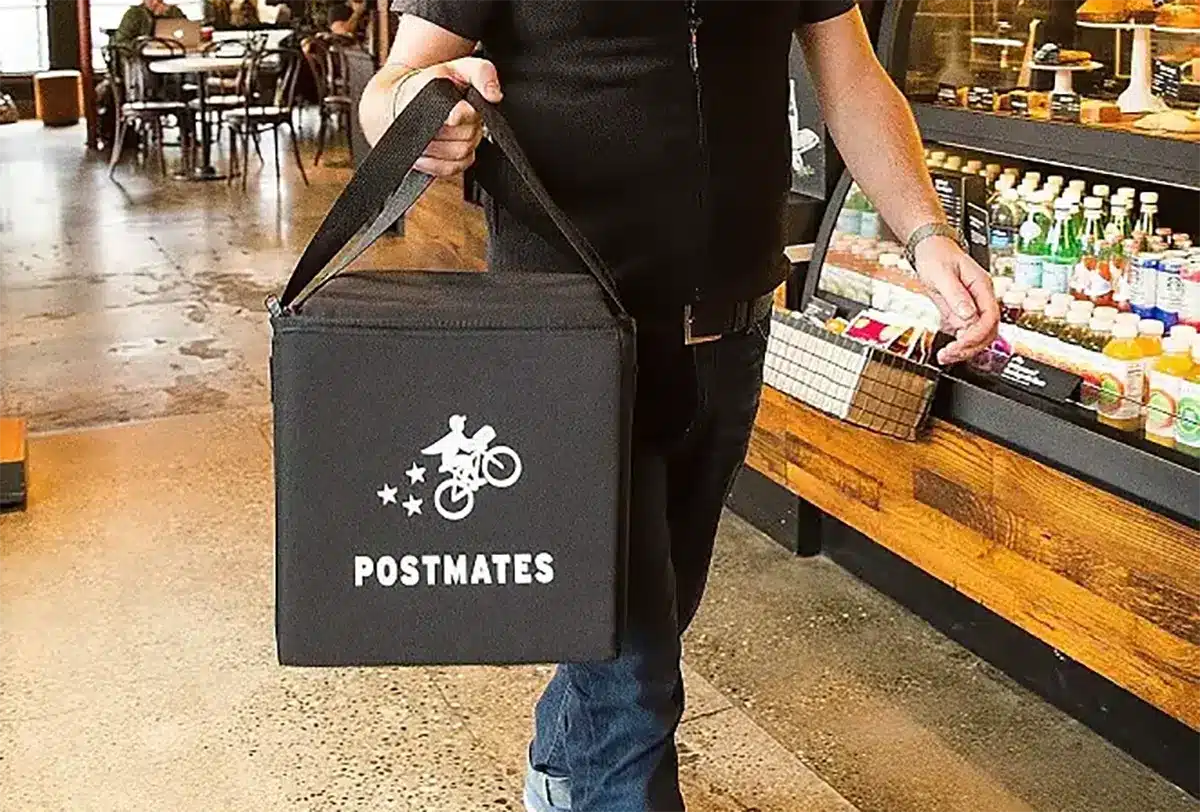 Will you be able to obtain a job with Postmates despite having a felony conviction on your record?
Ultimately, your chances are going to be very slim. The company might make an exception for you, but this normally isn't the case. Usually, Postmates does not hire felons.
In addition to this, Postmates will likely not hire people who have been convicted of violent crimes, sexual crimes, and drug-related offenses. If you're applying for a delivery job, you need a clean driving record.
If you have any past DUIs, hit and runs, or property damage claims, you likely won't be able to get a job with Postmates.
There is always a chance that you'll be able to convince the HR person otherwise, but your chances are low.
Remember never to lie on your application because doing so will come back to haunt you in the future. Be honest and tell the company about your criminal record.