Besides Walmart and Target, Sam's Club is one of the biggest retailers in the world. The only difference is that you'll need to have a membership to enter and buy items from Sam's Club.
While this can be expensive, it'll pay off since Sam's Club stores offer big discounts when buying bulk items.
Furthermore, this store is owned by Walmart so you know it offers stable jobs that will be there for the long term. If you want to obtain a job at Sam's Club, you'll likely need to pass a drug test.
Within this guide, you're going to learn more about Sam's Club and its drug-testing policies.
Sam's Club Company History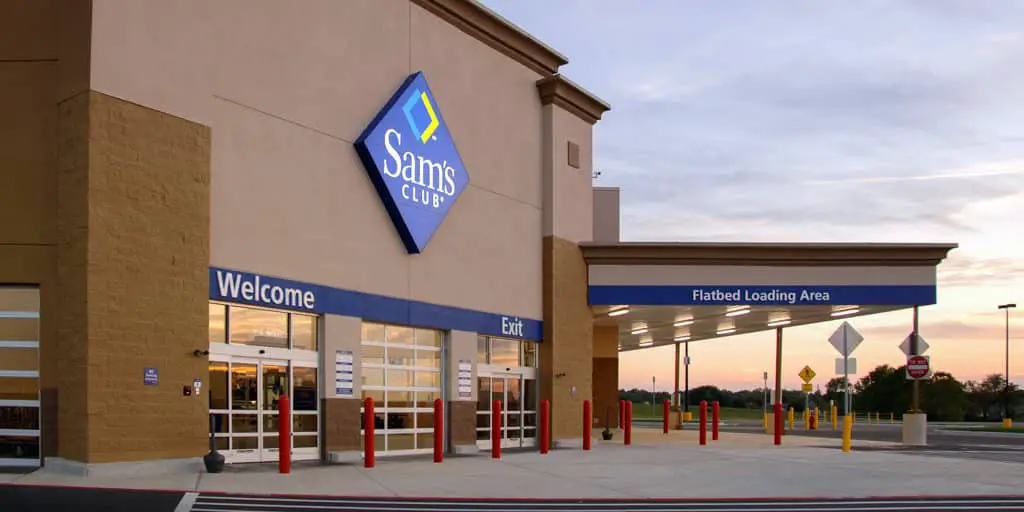 Just because a company seems like a good fit, it doesn't necessarily mean that they are a good fit for you. Before you just run out and blindly start applying for a job at Sam's Club, you might want to know a little more about the company and what kind of policies they stand for.
Just because they are convenient and you use them for your shopping needs still doesn't make them right for you and your employment needs.
Simply put, it never hurts to know more about the company that you are considering working for. After all, this is why you are here, learning about the drug testing policies, right? Why not take the time to learn just a bit more.
Sam's Club is a division of discounted Wal-Mart merchandise. This is probably one of the biggest things that they are known for, but they are also one of the nation's leading members-only warehouses.
This means that you do need a card or membership to shop with the company. This is not something that your local Wal-Mart stores require.
That aside, it only makes sense that one would want to apply with the company, given all the ample opportunities.
With 450 stores across the country and 41 million currently paying members, there are ample opportunities within the store.
The store does require an annual fee in order to become a member. Paying this fee will grant you access to the grounds of your local sprawling Sam's Club stores. Stores are typically anywhere from 110,000 to 130,000 square feet and offer more than 4,000 items.
Just like a traditional Wal-Mart, you can shop for everything from groceries to pharmaceuticals right in one convenient location. There are also other mail-order pharmacy services, travel clubs, the Internet, and long-distances carries.
Heck, you can even find car loans and discounted credit card processing available at the store. Sam's Club truly tries to be a one-stop shop for all its customer's shopping needs.
Sam's Club got its initial start back in the mid-1980s after Wal-Mart founder Sam Walton learned about the successes of a similar venture.
After some careful marketing and planning along with years in business, Sam's Club is now neck-and-neck with other similar warehouse providers like Costco.
Does Sams Club Drug Test New Employees in 2023?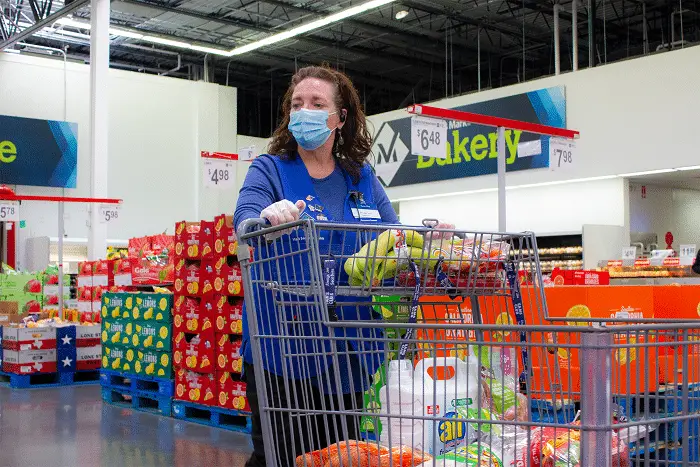 Those who are going to be applying for a job at Sam's Club will have to take a drug test. This company drug tests all employees before they're added to the roster.
With that being said, you'll want to make sure that you stop using drugs for several weeks before applying. This is the best way to be positive that you're going to pass the test and get a job at your local Sam's Club.
So, what type of drug test will this store use? What does that drug test check for? More about this will be provided below.
Read Also: Does Aerotek drug test at orientation
Sam's Club Drug Test
When taking a Sam's Club drug test, you're going to be checked for an array of drugs. The company uses a 5-panel drug test to check for various illicit drugs including cocaine, PCP, amphetamines, opiates, and marijuana.
With that being said, you have to be very careful when taking one of these tests. The company's urine drug test can create problems for people who've been abusing drugs. In most cases, Sam's Club applicants will not be tested for alcohol.
Only those trying to get a management job will be required to get testing for alcohol. There are other incidents when you'll be tested for drugs and alcohol too. More about this will be provided below.
What Does Sam's Club Test For?
As mentioned above, Sam's Club uses a 5-panel urine drug test. This means that the company is going to test for a handful of illicit substances.
For starters, you know that the drug test is going to test for PCP, marijuana, opiates, and amphetamines. It is pertinent to make sure that you get off of drugs before applying with Sam's Club.
Failing to do so could lead to major problems. If you're caught with drugs in your system, the company is not going to hire you.
Just remember that some drugs disappear from the system faster than others. When it comes to marijuana, this drug will stay in the system for longer.
You need to analyze the drugs you're using and go from there because you don't want to get caught with drugs in your system.
Does Sam's Club Test For Alcohol?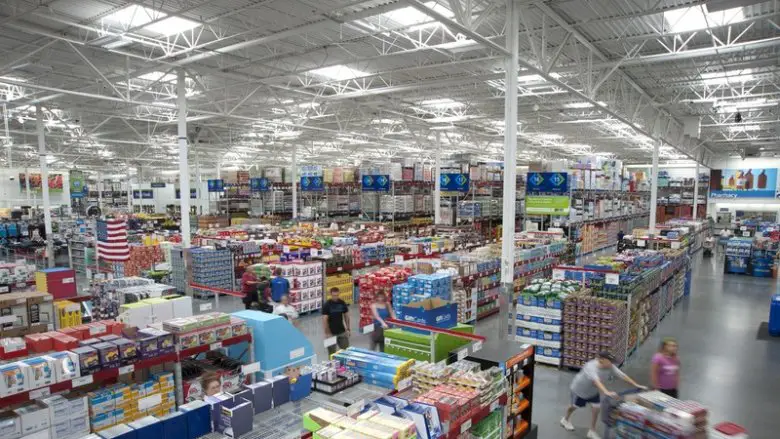 Some retail stores will perform tests for alcohol too. In most cases, Sam's Club is not going to do this. If you're trying to obtain an entry-level job as a cashier or stocker, you're likely not going to be tested for alcohol. However, the company will often test employees who are going into management.
Furthermore, you have to understand that this company is going to test for drugs and alcohol when someone gets injured on the job. If you've been hurt on the job or crashed the forklift, you'll likely be drug tested.
Those tests are going to screen for an array of drugs and alcohol. So, it is best to stay clean while working at Sam's Club.
Can Drug Detoxes Beat Sam's Club Drug Tests?
If you've been using drugs, you'll likely want to find a way to beat the drug tests being used by Sam's Club. The unfortunately truth is that some detox drinks work but others do not.
Plus, you have to realize that they're not going to make miracles happen. These products are not going to work overnight.
Drug detoxes work with the natural detox functions of the human body and they're not going to remove all signs of drug use in 24 hours. You will be able to find various drug detoxes. They're available in capsules, powders, and drinks.
With so many options to choose from, you cannot be positive that all of them are going to work. Detoxes might work but you shouldn't rely solely on them.
Instead, you should stop using drugs and give it time. Be patient and let the drugs leave your system naturally before applying for a job.
How Does The Sam's Club Drug Test Work?
It is tough to know exactly what you're going to get when applying for a job with Sam's Club. In some cases, the store's management team may be in a hurry to find a suitable candidate for the position.
If this is the case, they may rush things and perform the drug test on-site. This will make it even tougher to cheat the drug test so you shouldn't bother trying. Alternatively, the interviewer may instruct you to visit a local clinic so you can get drug tested there.
If you fit into the latter category, you'll take the test and wait for the results. You'll likely wait several days before getting a phone call from Sam's Club management. Then, they'll let you know whether you passed the test.
Other Instances When You'll Be Drug Tested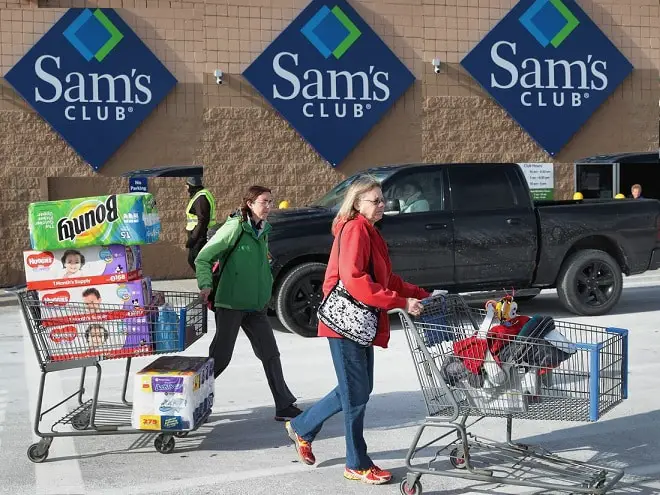 Sam's Club is known for drug tests in various circumstances. First and foremost, you're going to be tested when you apply for a job.
The company will want to make sure that you're clean of drugs. So, they're going to make you pass a pre-employment drug screen.
This isn't the only time they drug test though. Sometimes, they'll drug test employees who are going to receive a promotion. If you're being moved from an entry-level position to a management position, they may be drug tested.
Furthermore, you may get injured on the job. If this happens, the company will be responsible for paying for your medical bills.
However, they might be able to find a loophole to avoid paying. For instance, they may be able to find that you were on drugs when you got injured.
This could place the blame on you and not Sam's Club. So, you can guarantee that this company is going to a drug test when you're injured at work.
Stay Clean At Sam's Club
The best solution is to stay clean while working at Sam's Club. This will ensure that you're able to pass your pre-employment test and all follow-up tests.
Avoid problems by getting off of drugs and staying clean. Staying off of drugs may seem hard but losing your job will be even harder.
Right now, finding a job is nearly impossible so you'll want to stay clean. The best way to protect your job is by avoiding drugs.
Read also: Does Chipotle Drug Test new employees?.