What are the best felon friendly states? Before we delve into that, lets take a look at the struggles ex-convicts go through. Most felons struggle to integrate back into their communities. They face many issues when it comes to obtaining employment for decent pay.
Sure, you can work under the table, but how will this help you in building an employment base, honest reputation, and eventually a good-paying job? One thing is for sure, convicted felons find it hard to return to society when society does not think kindly of their kind.
Fortunately, there are a few states that are welcoming felons with open arms. Is this something you have been dreaming of since the day you were discharged from prison? If so, you might as well know right now, a state-to-state relocation is in order to make this dream a reality.
First, you must create a list of the most felony friendly states. From here, you can research each option to determine which will suit your felony needs and preferences the most. To help jumpstart your effort, a list of the top felon-friendly states is provided in the content below.
Working After Prison
Former US President Barack Obama openly supported the restriction of employment criminal background checks. In 2014, the Obama administration discouraged Senate from passing legislation that would expand criminal background checks as part of the employment process.
In March 2018, President Obama filed an order that would require the US Federal Bureau of Investigation (FBI) to delete more than 500,000 names (potential pedophiles and murderers) from the National Instant Criminal Background Check System. The former President believed the order would help impacted individuals obtain employment without further ado.
Working after being released from prison is out of the question for many convicted felons. In fact, a study conducted by researchers at the Legal Action Center "LAC" revealed that almost 75 percent of former prisoners are unable to find employment. The organization claims 1 in 3 adults (70 million) living in the United States has a criminal background.
Experts believe recidivism is believed to be contributed partly to the inability to get a decent job after being released from prison. The Bureau of Justice released a report that showed former inmates have a 76.6 percent 5-year recidivism rate. A study conducted by the United States Sentencing Commission (USSC) revealed that former federal inmates have a 5-year re-arrest rate of 44.7 percent.
What about winning and claiming prizes? You might be interested to learn more about felony and winning the lottery.
Felony Offenses
Felony offenses are classified by severity and prison sentence. There are five felony offense classes A, B, C, D, and E, and three misdemeanor classes, A, B, and C. Not all US states utilize a classification system that ranks felony offenses on a scale of 1 to 6 while others utilize a degree classification system.
It is crucial to know this information, regardless if you are a convicted felon or have never been convicted of a crime.
The letter classification system, utilizing classes A through E are as follows:
Class A – Life or death
Class B – 25 years and up
Class C – 10 to 25 years
Class D – 5 to 10 years
Class E – 1 to 5 years.
As you can see, Class E is the minimum prison sentence while Class A is the maximum prison sentence. Minnesota, Maryland, Mississippi, Montana, Idaho, Georgia, and Washington, D.C. rate felony offenses "By Crime."
Felony convictions that are considered the most severe include:
Murder
Arson
Rape
Drug violations (dealing in a large amount)
Kidnapping
Burglary
Larceny-theft
Assault
Driving while under the influence (DUI)
Unfriendly-Felon States
If you ever hope to have an easy re-entry back into society, you must avoid all unfriendly-felon states. These states restrict the felon's right to vote in local, state, presidential, and congressional elections.
Other restrictions may include international travel restriction, jury service disqualification, and parental rights revocation. Convicted felons may also be legally prohibited from a political run.
What To Look For In A Felon-Friendly State?
Getting what you want out of life after prison may be easier than you may at first thought. But, it will only be possible if you make the right decision the first go-round. There are factors that must be considered at all costs when searching for a felon-friendly state. These factors include the following:
Employment availability
Civil rights reinstatement and protection
Background check regulations
Housing availability
Your main goal should be to ease back into society with little to no public attention. If your name has been plastered all over local and mainstream media outlets, a discrete reentry may not be possible. Being a suspect in a high-publicity case complicates reentry for former prisoners.
While you may be under the impression, everyone knows who you are, it may be possible to slip under the radar in a community that is open to accepting new members with a criminal record. It will not be easy, but again, it is possible with a bit of research, patience, and time.
Does A College Degree Exempt A Felony Conviction?
Not necessarily, it really depends on the employer and state and local laws. Some prisons are offering qualified inmates academic opportunities. Nearly all US prisons have academic programs that allow inmates to pursue their GED. Some go as far as to permit qualified inmates to enroll in college courses offsite, corresponding via mail.
Unfriendly-felon states believe inmates do not deserve access to higher education opportunities. Keeping this in mind, many felon-friendly states offer qualifying former inmates college grants, stipends, and tutoring opportunities.
However, many colleges have taken a stance that utilizes background checks as part of their admission and application process.
7-Year Background Check Rule
Several US states have passed bills that prohibit background check services from going back past seven years. Background checks in these states look at criminal convictions from the past seven years. For example, an applicant considered for employment with Amazon signs a background check consent.
The applicant has a felony conviction that dates back eight years prior. The criminal conviction will not be part of the applicant's background check record. In fact, the employer will have no idea the applicant has a criminal history unless it is openly discussed during the interview.
States that have passed similar background check laws include the following:
Kansas
New York
California
Massachusetts
Texas
Nevada
Montana
New Mexico
Colorado
Washington
Most Felon Friendly US States
1. California "The Golden State"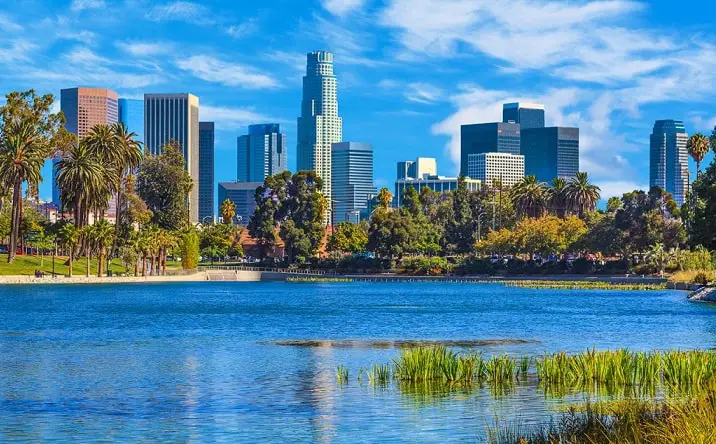 California ranks as one of the top felon-friendly states. California officials believe prison inmates deserve a second chance. The state is continuously releasing inmates with "good behavior credit" back on the street. On May 2, 2021, officials released a statement discussing plans to release 76,000 prison inmates, in an effort to minimize California's inmate population. Many of the eligible inmates have a violent criminal history, some are repeat felons.
The decision to release the inmates would support a one-third sentence reduction, down from the average one-fifth.
California offers inmates ample opportunities to join various reentry programs statewide. All qualifying inmates can enroll in one of the reentry programs prior to their scheduled release date.
While officials support convicted felons, there is a lack of effort to reduce the state's current recidivism rate, which is currently 50 percent. California's recidivism rate has remained the same for the past 10 years.
2. Kansas "The Sunflower State"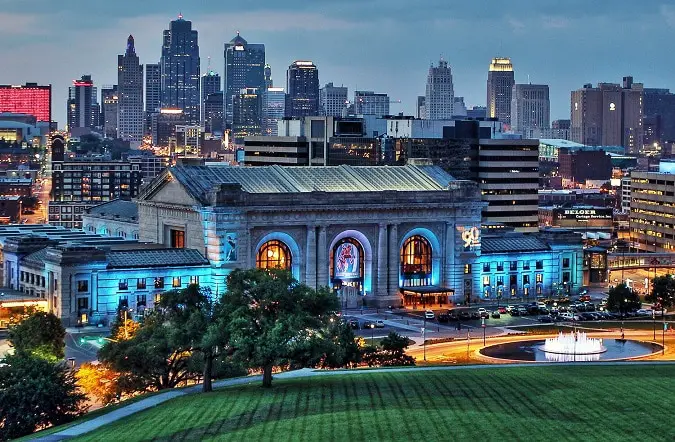 Like California, Kansas passed a bill into law that would permit background check services to look at the last 7 years, with one very big stipulation. The law only pertains to employment with a $20,000-salary cap. In addition to the 7-year background check rule, qualifying former prison inmates can enroll in counseling and education programs to improve their circumstances.
Kansas' prison system allows inmates to participate in reentry programs ahead of their release dates.
Kansas does not permit convicted felons to vote in the state, congressional, or local elections. Following a felony conviction, you are no longer a legal voter in the State of Kansas. However, state officials have agreed to permit former inmates to seek voter reinstatement.
Kansas has exceeded California by decreasing its recidivism rate to 33.1 percent, compared to California's 50 percent recidivism rate. The lower recidivism rate has been contributed to state programs that offer former inmates support on various issues.
3. Massachusetts "The Old Colony State"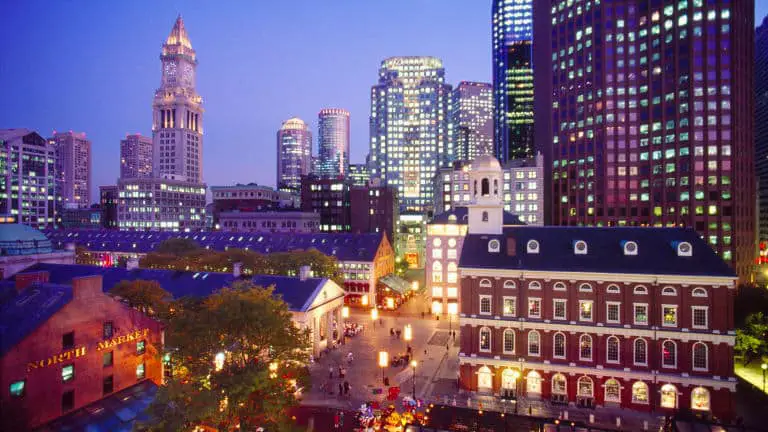 Many people would not consider Massachusetts a felon-friendly state. In fact, most people would believe otherwise. Massachusetts' 7-year background check law is similar to that of Kansas.
Background check services are not permitted to look at criminal convictions over the past 7 years. The state has various reentry programs that inmates can participate in before their scheduled release dates.
Only employers looking to hire applicants with felon convictions that were handed down seven years and one day prior can do so without knowledge.
The state does not condone convicted felons withholding their criminal history from employers. State officials believe honesty is the best policy for felons and employers. The law only applies to employment with a $20,000 or less salary cap.
Massachusetts is following Kansas ever so slightly, with a 32 percent recidivism rate, which has been contributed to re-entry programs, housing assistance, and rehabilitation programs.
4. Nevada "The Silver State"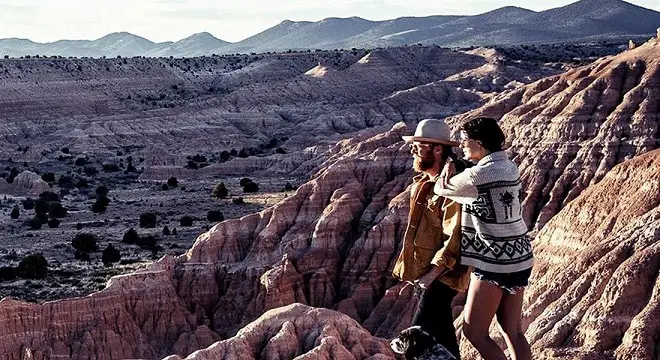 Nevada's population in 2018 was 3.03 million. State officials have passed a law that allows employers to run background checks that look at the past 7 years. Like California, Nevada's 7-year background check does not have a salary cap.
Nevada offers newly released prison inmates counseling and academic programs. Immediately upon release from prison, felons' voting rights are reinstated.
A report released by the Nevada Department of Corrections revealed the state's recidivism rate at 28.63 percent, one of the lowest in the nation.
If you are overly concerned about voting, Nevada may be your best felon-friendly option. The state supports former inmates in more ways than one. The mere fact, voting rights are reinstated instantly upon release from prison,
5. New York "The Empire State"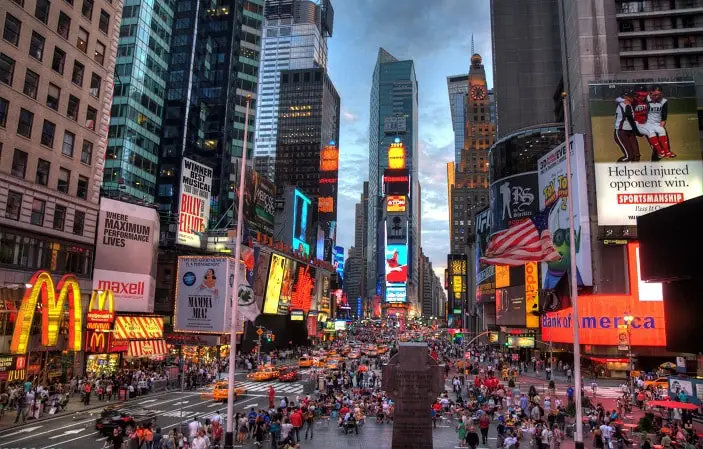 New York is another felon-friendly state. The state has a 7-year background check law and a 40 percent recidivism rate. The law only applies to employment opportunities with a $25,000-salary cap.
New York offers ex-inmates various education, health, housing, and legal service opportunities.
A report released by the New York State Department of Corrections and Community Supervision revealed the current inmate population is 54,700. The inmates are housed in state-owned and state-operated prisons.