McLane Company Inc. is a leading supplier of food service and groceries. They serve convenience stores, drug stores, mass merchants, and chain restaurants across the U.S.
The company – through their foodservice and grocery – runs, at least, 80 distribution outlets spread across the United States. They also boast one of the largest fleets in the country.
McLane Company Inc., purchases, sells and distributes over 50,000 consumer goods to approximately 110,000 centers in the US. Besides, they distribute alcoholic beverages via Empire Distributors Inc., its subsidiary.
Impressively, the company hires over 20,000 teammates spread across Drivers, Sales, Warehouse, Support, and IT Departments.
Does McLane Drug Test in 2023?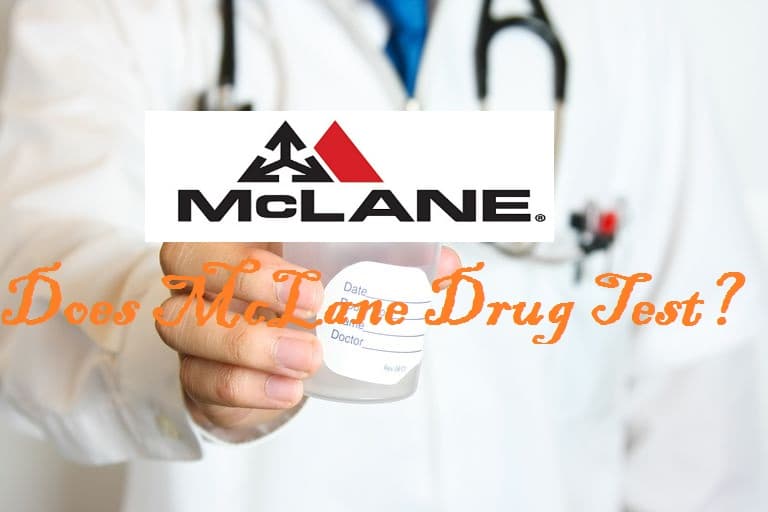 McLane discourages the possession or use of illicit substances around the workplace. The company frowns at workers working under the influence of alcohol, illicit drugs, and other psychoactive substances. Violation of these conditions is punishable.
Ideally, managers and supervisors keep an eye on employers. They deliberately lookout for irregularities in daily conduct and overall performance. However, get ready for random drug tests in the event of an abnormality.
McLane reserves the right to conduct drug tests – whether random or scheduled – on employees.
Workers on medication should inform management before the test. Management may reach out to your doctor to confirm the prescription.
The management, however, cannot question your prescription or the health concern it was prescribed for.
So, if your prescription meds are genuine, no worries – you won't get fired.
During the promotion process, another drug test might be necessary.
If the test result of a prospective employee comes out positive, it significantly dampens their chance to secure the job.
If already employed, a positive drug test result will not only get you fired; it automatically ruins your eligibility for re-employment.
Does McLane Run Pre-Employment Drug Tests?
Yes, they do. In fact, you may be asked to sign and agree to their random drug tests. In fact, you'd usually see this notice at footnotes of their job offers.
That said, while this is a general rule, the severity and strictness vary across locations and management.
We recommend prospective applicants to run some personal findings of the location you wish to apply.
Find out what works in the specific location – and what doesn't.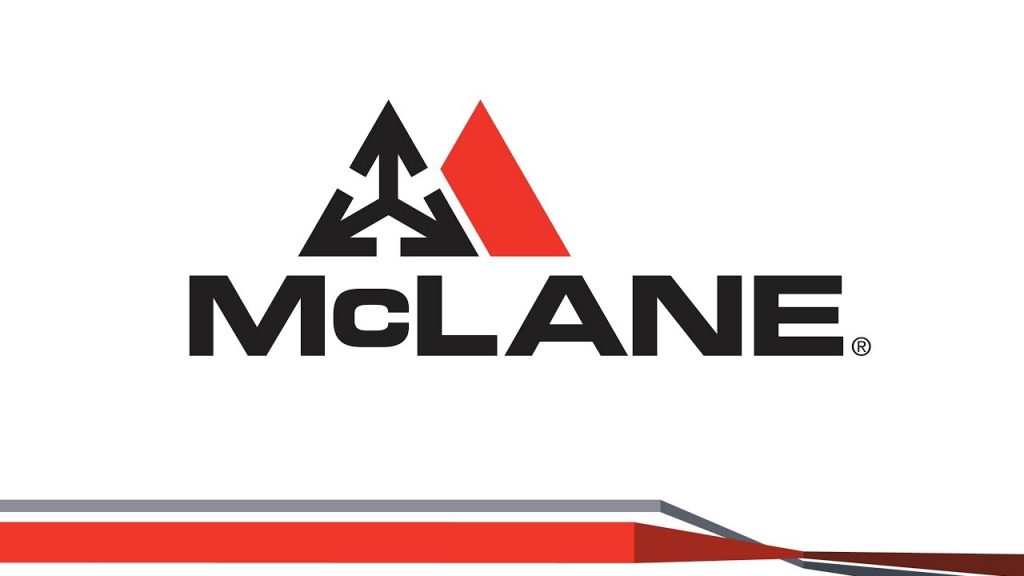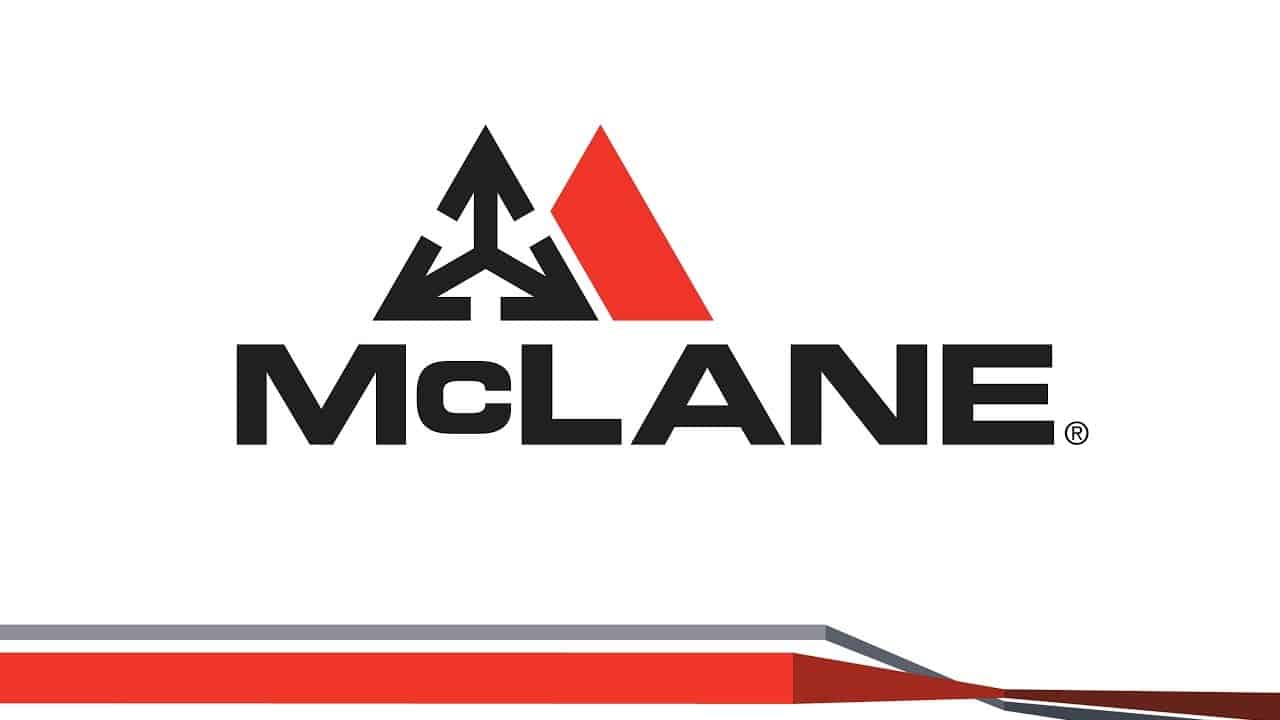 Regardless of their pre-employment drug test claim, we doubt their consistency. Considering their huge employee turnover, running a pre-employment drug test for every applicant is not economically viable – considering time and resources spent on the process.
In some locations, managers may employ you on other eligibility grounds and conduct a drug test whenever an irregular performance or behavior is noticed.
Passing McLane Drug Test
As mentioned, always be prepared for an impromptu drug screening – before and even after getting on their payroll.
Light drug users and who had not consumed cannabis for up to a week before the interview may test negative to a urine test.
Moderate users – who consume cannabis, say, two times weekly – may opt for some effective detox to pass the test.
Sadly, heavy users will most likely fail a drug test – particularly when it comes impromptu. In some cases, heavy users have used synthetic urine to scale through unsupervised tests.
Take note, however, that if you get unlucky – and caught – the punishment can be tough.
Workers' Benefits
McLane promises comprehensive medical packages for its employees and their families. Also, perks like employment assistance schemes, educational reimbursement, team discounts, and other incentives make the firm seem employee-friendly.
From their relatively inexpensive healthcare plans to their 401K, McLane offers a lot in their promised employees' welfare. They promise:
Dental, vision, and overall medical plans with different premiums that reflect individual insurance needs and budget.
Life Assurance
Flexible Spending Accounts
Employment Assistance Program
Long and short term disability insurance
401K retirement scheme
Paid holidays
Time off or vacation benefits – depending on rank
While these promises look good, many ex-workers have related some undesirable experiences they had while on McLane payroll.
Again, feel free to do some online research on the location you wish to apply to and, possibly, visit the location to do some personal findings.
Summary
McLane promises its employees a robust welfare package and a conducive work environment to earn them a living and promote their career.
Does McLane Drug test?
It does – and clearly stated on their job offers.
McLane runs a drug test policy that helps guide against the use of controlled substances in the workplace.
However, this rule may not be strictly implemented in all locations.
While the company may not run a pre-employment test, considering cost and time, they will most likely do if they notice any suspicious move.
We trust the guide provides you enough information about McLane drug testing policy and how to play safe.
Read also: Does McLane Hire Convicted Felons?