You may be wondering if some felons got hired as security guards. Well if you believe that there are felons who were hired as security guards or personnel, your belief is right.
When someone convicted of a felony or a client that is working with a security agency, they are expected to be clean as a whistle, or in other words clean of any criminal charges. This is a myth because a large number of security guards or personnel in the United States were previously convicted of a felony or had criminal charges.
Guard companies are well aware of this matter that some previously convicted felons are applying for a security guard job.
This exposure led to the guard companies capitalizing on the situation by employing these individuals and giving them low wages which results in them being silent on the issue. This also allows some guard companies to pay those individuals with extremely low wages if not the minimum wage.
Recommended: Highest Paying Jobs for Felons.
Given the situation, should felons still apply for security jobs?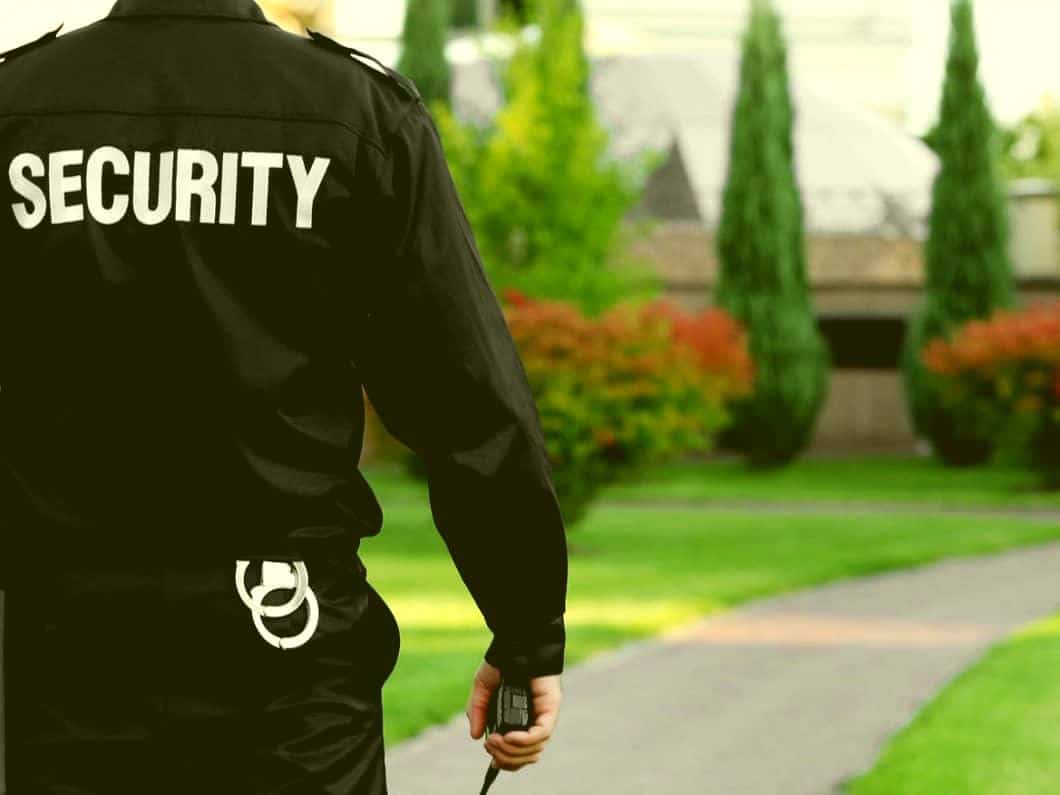 The answer is YES! The reason for the being is that this is an opportunity for previously convicted felons to work and prove their employers wrong that they cannot change for the better. It is better to keep your doors wide open for any opportunity than not opening your door at all.
Also, private security contractors have to educate their clients. They should be capable of teaching what it is like to be a security guard or officer and also teach them what they need to do.
Private security contractors should also be frank and truthful when discussing opportunities with security guards or officers. An example of this is by telling convicted criminals that they cannot possess firearms which leads to them not being able to work as a Level 4 bodyguard or a Commissioned officer.
That is why people who are previously convicted of a felony mostly remain at being a Non-Commissioned Level 2 Security Guard and thus can't seek additional training.
Another reason for remaining at the second level is that convicted criminals/felons cannot take level 3 even for educational purposes. What hinders them from taking the level 3 course is that they cannot possess the firearms required to complete the course needed. Also, the law bars ex-felons from wearing body armor.
Read Also: Background check for security guard
Where do I apply then if I still want to pursue being a security guard?
Although finding opportunities for previously convicted felons is not an easy task, it is important to note that criminal records do not prevent eligibility to become security guards.
You just need to apply for certain certificates that will help you in securing a security guard job.
Take Note that the laws vary between states and that two different states may have different application processes.
Here are some of the states that allows you to apply as a security guard even if previously convicted of a felony.
In New York, it is possible to secure a security guard job with a criminal case by knowing these:
The Certificate of Relief Act of New York State, this certificate allows one to help once or previously convicted felons by helping them remove the barriers or disadvantages that they face when they apply for jobs, housing, and school. This is important because it helps in securing the job.
There are two certificates of relief for convicted felons
Certificate of Relief from Disabilities, this certificate is for those felons who were convicted for the first time with no jail time. If you were convicted for a felony for the first time and was granted some jail time, you will need to go through the Board of Parole of the New York state.
Certificate of Good Conduct, this certificate is for those felons who were repeat offenders. This certificate is only obtainable through the Board of Parole in New York, the waiting time for this certificate ranges from 1 to 5 years depending on the gravity of the offense.
It is important to note that every year, there are more or less 1000 applicants that are applied for both certificates. Of the 1000 applicants, more or less 500 applicants are granted the certificates. This only means that if you apply for the certificate, you have a 50% chance of being granted the certificate. Obtaining these certificates will help you secure a job as a security guard in New York.
Heading to California, the provisions are somewhat the same in New York, but different in name. Here are some of the important things you need to know:
You must obtain the Certificate of Rehabilitation, having this document may help you because having this document will make you eligible to be a security guard or even an armed guard. Here are some of the qualifications you need to apply for the certificate.
You must not be re-incarcerated or fall back into bad habits since your time of release.
You must have spent 5 years living in California since the time of your release.
You must also show proof that you have been rehabilitated after being released.
You must also not be on probation for other cases of felony.
After having the certificate of rehabilitation, you must next obtain a California guard card. This is important because to become a security guard, you need to be licensed first. You need to complete a series of tests and examinations to obtain this card.
Although this will give you an advantage in being hired as a security guard in California, it is also important to note that not all employers have the same standards and some of them have very strict standards. Some employers run a deeper background check.
If you're a felon who wants to apply as a security guard in California, you may call at 818-462-3080 to make an appointment with the Security Consulting Group in Chatsworth, California.