Our heart goes out to all unemployed felons out there. Are you one? We understand what it feels like in your search for a job as a felony convict. Lose no hope yet – temp agencies may be your final stop.
Temp and staffing agencies abound across the US. Interestingly, many of these firms have good records of employing felons. As you read on, you find out what temp agencies are, their benefits, and how to search for the best temp agencies that hire felons.
These staffing agencies have, over the years, hired a large number of felons. While most of the employees begin with part-time positions, after a while, a number of them get full-time positions with mouth-watering benefits
What are Temp Agencies?
Temp agencies – short for temporary employment agencies – are platforms that connect employees and employers at a service fee. While some temp agencies are niche/industry-based, others operate across sectors.
Most of these big temp agencies have vacancies and branch offices across states in the US. On the other end, you can also find small temp agencies around your locality that have contacts of local employers in the community.
Top Temp Agencies that Hire Felons in 2023


Perhaps, your solution lies in these 30 top temp agencies with loads of felon-friendly job opportunities. If you are a felon, these companies may have a job for you. In alphabetical order, here they are:
With their office spread across America, Adecco is arguably the biggest temp agency. You can find jobs practically across all segments: finances, accounting, manufacturing, industrial, transportation, customer service, retail, human resources, hospitality, call centers, warehouse, and marketing – and more.
Known globally, this giant staffing agency has offices spread across virtually all the cities in the US. Think of any industry – there's likely a job for you there. On their job listings, you'd find up to 160,000 jobs –both skilled and industrial.
Here's a temp agency with a high reputation for their quality job offers. They specialize in a range of niches – admin and clerical, environment, hospitality, food production, healthcare, labor, and industrial.
This temp agency links skilled labor with big and small organizations in the fields of UX development, coding, marketing, – among others. Their branches are scattered across Washington D.C, Los Angeles, San Francisco, Auburn Hills, Chicago, Cincinnati, New York, Rockford, and Indianapolis.
With over 270,000 employees, this agency ranks among the biggest in the US. They have jobs in their hundreds in the fields of education, healthcare services, manufacturing, hospitality, food production, and a lot more.
Here, you'll find hundreds of jobs in hospitality, clerical, light industrial, construction, warehouse, and technology. Regardless of size, the firm has high regard for every member and retains most of their temporal staff as permanent employees.
CareerCo is a unique agency with approximately 32,000 members. They have thousands of vacancies spread across all sectors. They have an in-house system that matches job seekers with potential openings based on preferences, experience, interest, skills, geographic location, etc.
Pause for a sec. Here is the ONLY temp agency that offers felon-specific job offers. Yes, it is a job directory for felony convicts only. They also provide resume writing training and related resources to help felons increase their employability level.
This is a national agency that offers positions in their hundreds, mostly in areas of drop shipping, and warehousing, manufacturing, and both light and skill industrial.
With over 800 branches and more than 50,000 workers, this felon-friendly temp agency has what it takes to land you your dream job. They specialize in areas of the warehouse, financé, shipping/receiving, admin, industrial, lathe operator, welder, forklift driver, maintenance worker, etc
This placement firm has witnessed tremendous growth in recent times. They offer positions in finance and accounting, healthcare, engineering, customer service, administrative, IT, and human resources.
Here's another leader among temp agencies. This highly reputable agency has its presence in virtually all states in the US. They offer job openings with e-commerce giant, Amazon, and other sectors including clerical and admin, warehouse, as well as finance.
Kelly Services is a remarkably large agency with branches spread across all continents. With over 500,000 temp positions and their ex-con friendliness, the platform promises to ease your job-seeking experience.
They offer jobs in construction, building, call center, repairs, transportation, operations, production, food services, maintenance, logistics, installation, hospitality, skilled trades, customer support – the list is non-exhaustive.
They offer opportunities in trade and services, food services, retail, hospitality services, defense and military, production, oil and gas, distribution and supply, and many more. However, this agency requires that the applicant's felony must exceed seven years. If yours does, this is a nice place to hunt for jobs.
This firm has established a good relationship with many employers across different states and sectors. Our little research says MVP links job seekers to employers without any background investigation.
They offer positions in distribution, light industrial, department stores, food processing, clericals, small business, and warehouse.
Here's a leading national staffing agency. They have job openings in accounting, clerical, light industrial, and IT.
Here's a quick platform to hunt for jobs. It's simple – fill out your details – email, name, etc. – and send a resume online. Then you can go ahead and browse the job on their sites. Whenever there are openings in your areas of interest, you will get an email notification.
This is a large temp agency with hundreds of positions –for both skilled and unskilled laborers – in manufacturing, hospitality, waste management, and recycling, warehouse, transportation, general labor, construction, and skilled trades.
This agency deals primarily with manual jobs, albeit across widespread industries. Openings include sign holders, plumbing, food services, order puller, skilled traders, warehousing, caterers, manufacturing, freight handling, assembly, forklift drivers, Class A, B, C, CDL Drivers, restoration.
This temp agency collaborates with both small and large-scale organizations – across diverse niches. Felony convicts can find jobs in IT, customer service, manufacturing, hospitality, food production, shipping/receiving, packaging, and more.
Prologistix is a leader among temp agencies. Interestingly, they are known solely for offering ONLY jobs associated with warehouse logistics. They have several branch offices scattered across the states.
This is another niche-specific directory. They boast of branches across 34 states offering only manufacturing jobs.
This platform is different, being that it offers you an opportunity to freelance. You may consider this if you've got skills to offer services such as transcribing, translating, captioner, writing, etc
To apply for a job on this platform, your felon must be over seven years. This agency has branches in practically all key cities in the US. Admin and clerical, customer service, light industrial, and non-clinical healthcare, among others, are openings available at Spherion.
Many consider this agency as a leading staffing agency in the States. They give over 40,000 casual employers new jobs, every passing week. Their openings cover wide-ranged niches.
On this platform, felons can seek both skilled and unskilled jobs in construction, flagging, special events, and industrial fields.
Surge Staffing provides opportunities in inventory, skilled trades, automotive, facilities, manufacturing, and warehouse fields.
There are currently over 11, 000 employment slots at Randstad. These positions cut across production, building, and grounds cleaning, call center, maintenance, admin support, manufacturing, warehousing.
This agency is remarkable for its outstanding workers' welfare. Their branches spread across 16 states in the US. They offer job openings in industries, including food services, construction, assembly, forklift driver, machine operator, maintenance, industrial equipment, and more.
This agency offers employment opportunities to both skilled and unskilled positions in a range of industries. They have 19 offices across the US.
How Temporary Employment Works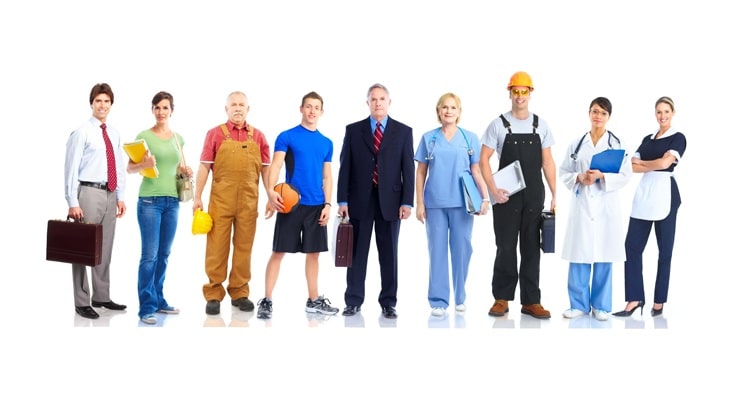 Just as with applying for any job, you'd have to apply with a temporary employment agency first. You will be required to go for an interview, along with your resume and other documents, as required by the individual agencies.  Most temp agencies may require you to sign a contract after a successful screening.
As soon as you are accepted, the temp agencies will begin to link you up with suitable jobs –based on your resume and other preferences. There wouldn't be any more interviews by the employers – you're employed immediately, and work starts.
Positions are typically short-spanned – may last anywhere from a couple of hours to a few years. After a particular assignment, the agency will help you search for other areas that demand your skills. Over time, the company may retain you as a full-time employee.
After you have completed your assignment, don't go dormant. Check back on your agency, from time to time, to let them know you are still available if there are any vacancies.
There are new jobs daily, so the more frequent you call-ins, the higher your chances of a new task.
How Much Do Temp Agencies Charge?
Perhaps you're wondering how much these temp agencies charge for signup as they help with your job hunt.
Good news – most temp agencies do not charge job seekers. Instead, they charge employers for their services. Averagely, this charge comes anywhere between 50% to 100% markup on the employee's hourly remuneration.
For instance, if you get a $14/hour job, your employer company will pay the temp agency $26 per hour. i.e., the agency makes $12/hour – over 70% markup.
If the agencies get this much pay from recommending you to an employer, then they'd want to do it fast – and again. And on our part, that's a great thing – what matters is, you got a job.
You will get the exact remuneration value the agency says. You will have no avenue to make any salary negotiations with the employer. And you have zero ideas what the company pays your agency for your position.
Noteworthy – ignore temp agencies that demand signup fees from temps.
Do Temp Agencies Care About One's Criminal Record?
Yes, they mostly do. Besides running a background check, most temp agencies in the US also conduct a drug test before employment. However, several smaller agencies are not strict about it.
That said, there are cases where the company ignores reports of the investigation. This is mostly the case when the company finds your skills more useful to them than your records.
It is recommended to be transparent with your criminal records during your interview with the agencies.
Job Opportunities for Felons
Temp agencies have made it easy for felons to find a more friendly employment market to display their potentials -and earn a living. So, presently, there is a wide range of job options from different industries for felons – thanks again to the felon-friendly temp agencies.
Felons have successfully handled positions through these agencies in these fields
Dishwasher
Backroom Stocker
Car mechanic
Waitress/waiter
Factory production worker
Food and package delivery
Clerical work
Admin assistant/receptionist
Janitor/cleaner
Cashier at departmental stores
Construction water
…to mention a few
Which is Better? Large Vs. Small Temp Agency
As stated earlier, temp agencies are in different sizes. Whether small or big, these agencies come with their unique benefits. So, regardless of size, keep applying to as many agencies as you can. You've got nothing to lose – remember application is free!
To get a local temp agency, search for "temp agency around me" in Google's search box. You will have a long list of the agencies around you.
One good thing about small scale temp agencies is that most care less about your criminal background. Even if they run a check, it is far from thorough – compared to larger temp agencies.
Again, these small agencies mostly deal with small scale businesses around your locality; Often, these small businesses require general skills – like menial tasks and manual labor. This opens more opportunities for felons.
Why You Should Consider Temp Agencies
Generally, submitting job applications can be a whole stressful and exhausting process – not just for felons. Sadly, most times, effort geared towards this venture ends up a waste.
Thankfully, this isn't the case with temp agencies. Here are some key advantages of job-hunting through temp agencies.
Access to several employers and even more job openings
You have access to apply for access to temp agencies only. Most organizations prefer temp agencies to handle their employment. Don't wait for it – you'd never see their adverts in the newspaper or TV ads.
You can get fast jobs, as employers are seeking to fill some positions quickly.
More and more employers are turning to their agencies for their recruitment process. Currently, over 2.5 million American residents work as temps. So your chances at grabbing a good job are pretty high – with or without a criminal profile.
Most times, temps get permanent positions
These agencies tend to pair you with employers that are not strict on their background checks.
Taking up temporary employment helps you also handle other aspects of life – such as higher learning or acquiring a degree.
Any Disadvantage?
Of course. Primary among other downsides is that opportunities are typically short-lived. Some openings may demand as little as 20-hour engagement – and that's it. This takes you back to the scratch – searching for a job all over again.
Nevertheless, since your criminal records already make it difficult for you to secure a good job, these little – and most times, reoccurring – engagements are more or less a blessing.
Many felons are making a decent living off temps, while a significant number have secured permanent employment through temp agencies.
Wait no longer – sign up with a temp agency and increase your chances of landing your dream job – your felony conviction may not matter anymore.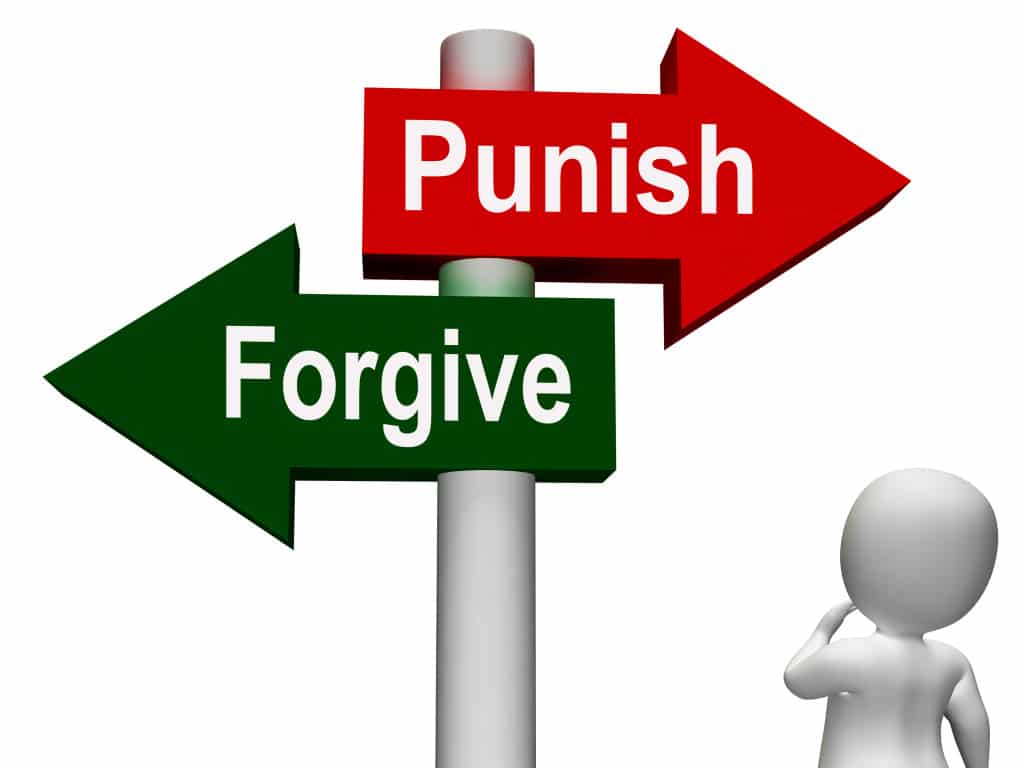 Robert Gomez was born and raised in the Bronx, New York. He currently lives in Northern California with "the wifey," "the kids," "the dog," and "that cat," 🙁 He is also a former journalist who has interviewed murderers on death row. Felonyfriendlyjobs.org was born to help ex-felons get a second chance in life.